I won an ebay auction last week for a selection of bike bits. The lot included 4 frames + a load of tat. One of the frames was an orange o2 (which im keeping) , 2 of the other frames are rubbish (kids full susp frame that weighs several tons and a small Falcon steel MTB frame)
The 4th frame is a little better however its too big for me to use and too big for my living room.
Yes its rough, but there are no obvious dents or other nasties. The seat tube is stuck too. But if any one wants it they can either collect it or pay the postage on it.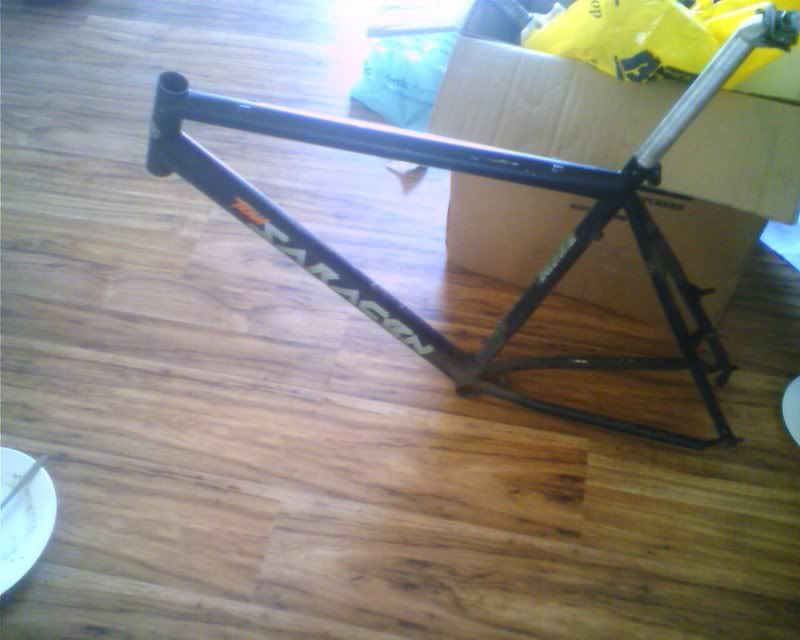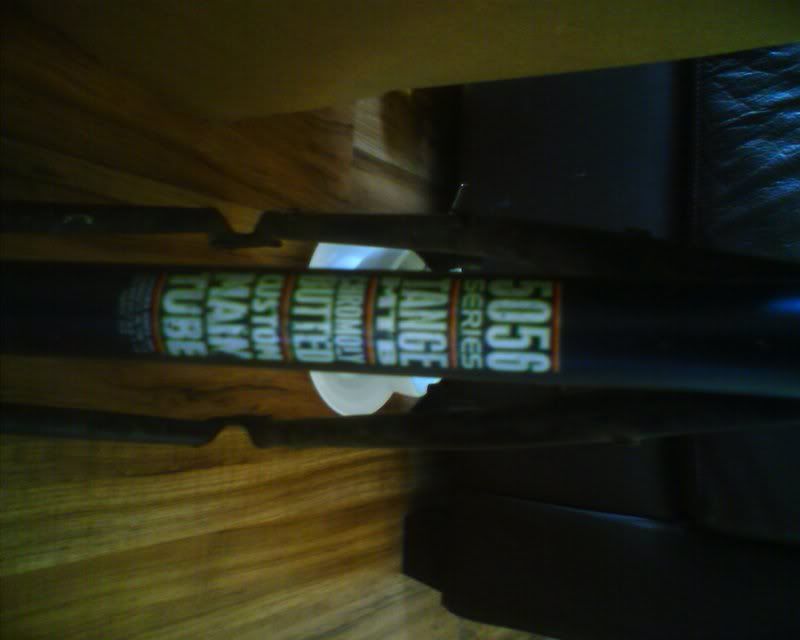 Other than what you can see from the photo's all i know about this frame is its a 21" frame.
Oh and pickup would be preferable from Wantage nr. Oxford.
If no one wants it by tuesday, it can join the other 2 in the local tip.

_________________
[size=67]Where we're going we don't need roads!
Under cover operative of the YVMBAPFS cartel.

The Pace fleet:
16" RC100/ 21" RC100/ RC100 Trials prototype/ RC200 F5/ RC200 F8/ RC250 Trials/ RC300 Gunmetal/ RC300 Silver/ RC500 F1 DH