Got a few items to clear out.Open to offers on them, although I have put a rough price on what I think there worth.
First off...
RITCHEY STEM 1" HEADSET (SILVER) REACH 150MM - £15 inc Postage(UK)
More to come as I sort through them.
Pair of old skool Deore XT pedals (pre SPD era) - £12 inc postage
PD-M730 -
SOLD PENDING PAYMENT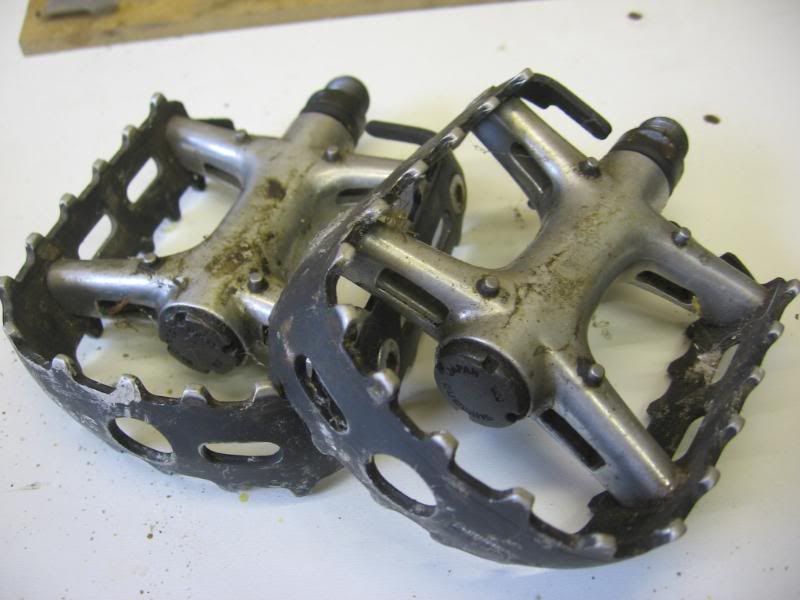 Deore Bottom pull Front Mech (28.6mm) FD-MT60 - £8 inc postage
Deore XT Short cage rear mech - RD-M735 - £20 inc post.
SOLD PENDING PAYMENT
Deore Long Brake Levers BL-MT60 - £6 in postage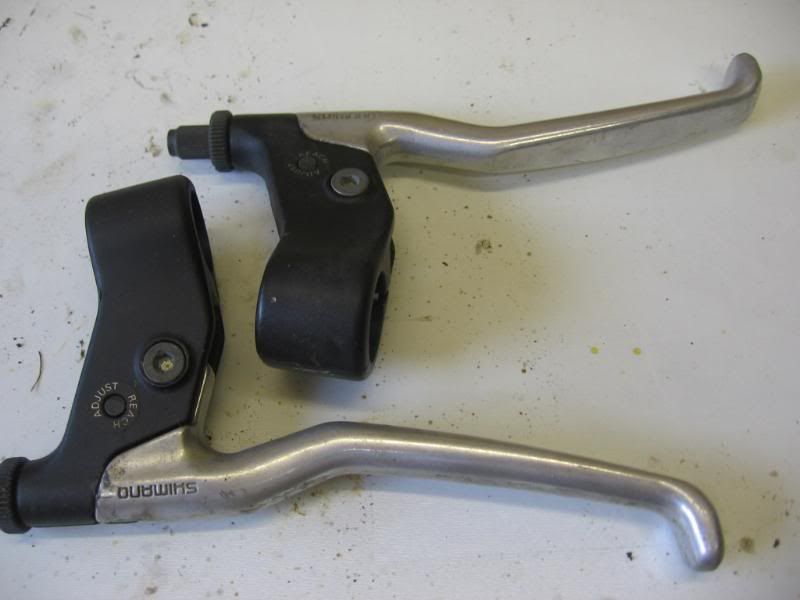 Deore Black Cranks (175mm) FC-MT60 - £12 inc postage
Slight wearing to anodizing on driveside crank.(Chain ring bolts not inc)
SOLD PENDING PAYMENT
Tioga Revolver Crankset (175mm).
Crank arms in good condition, slight surface rust on BB spindle but nothing that cant be rubbed down. BB cups,lock nuts bearing etc inc.Pinch bolt to drive side crank missing, but may well have it somewhere.
SOLD PENDING PAYMENT £20
.
SPD pedals PD-M525 - Scuffed edges but otherwise in working order.Just need a clean up. - £14 inc postage
XTR cantilever set - BR-M900 inc Koolstop pads & originals. - £25 inc post.
SOLD PENDING PAYMENT