Very early KLEIN Rascal that was built as KLEIN Top Gun on turn of copyright infringement events.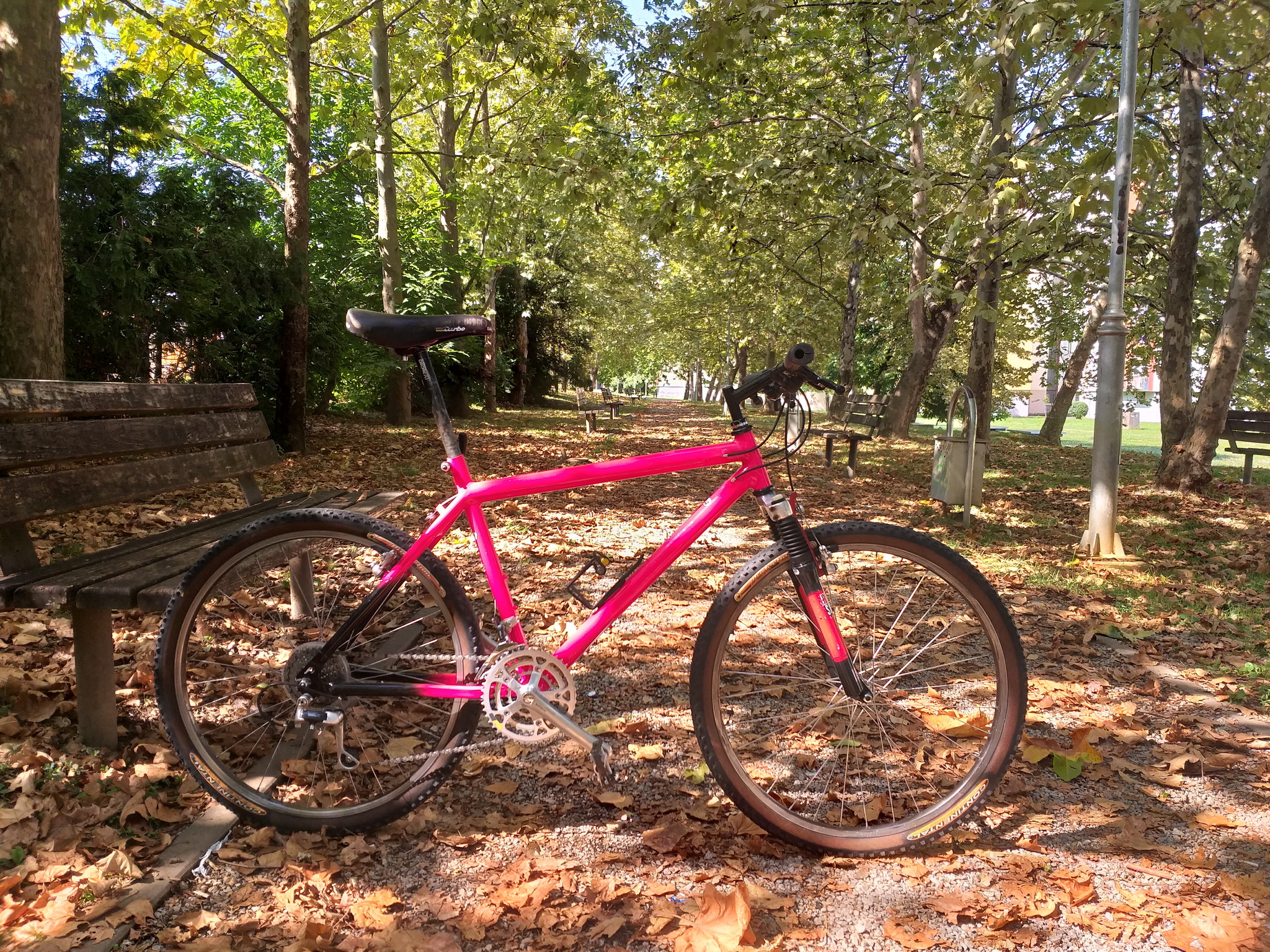 Pink with black fade rear fork, 19" c-t ST, 16" c-c ST.
Full XT M730 groupset in good condition, Rock Shox Judy XC, non-original cockpit, Turbo saddle.
May needs some TLC, paint bubbling in a few places, tyres a bit worn etc, but otherwise a smooth and solid bike.
Nominally asking £450 ->
NOW £375
plus shipping.
More photos here:
http://cybernck.com/pb/index.php/KLEINRASCAL