Selling my 19" Kona Explosif. This is pretty close to stock and a essentially a lucky barn find. I doubt there are any about like this with original kit, indeed I haven't come across any in 16 years of retrobiking.
Pretty much restored to standard off the peg format - XT and DX.with Kona kit (Joe's clips and Joe Murray cage). The original was a time warp find so I've simply cleaned this up and replaced matching parts with like for like. There are chips and some minor worming in areas but generally excellent with no dents.
This is about 95% off the peg accurate: Only things that are different from stock are:
Grips (have used foam hex grabons as these are similar to the original Kona rubber hex grips)
Bottle missing
Brake blocks different
Saddle is the same but is missing the Kona print on the rear yellow tab
Deore XT sharkfin as original was missing
Chain - swapped for a new one
Otherwise everything's the same. Original paintwork and original decals.
After £650 collected
Welcome to come and tyre kick.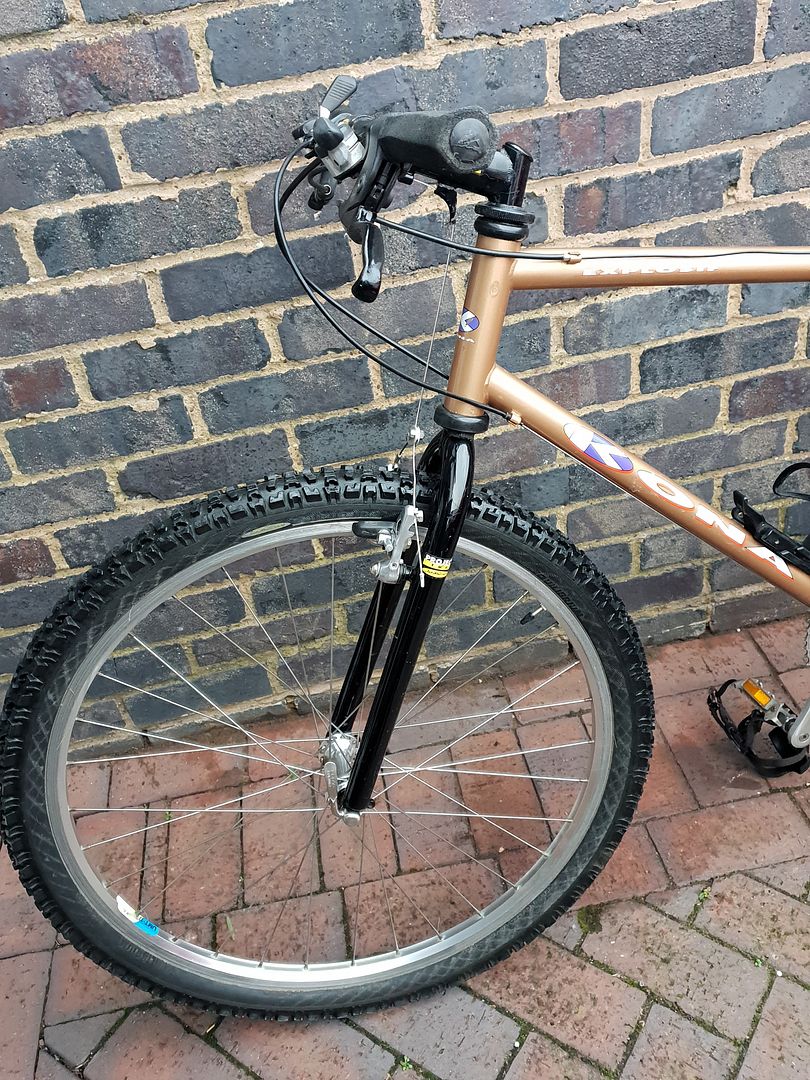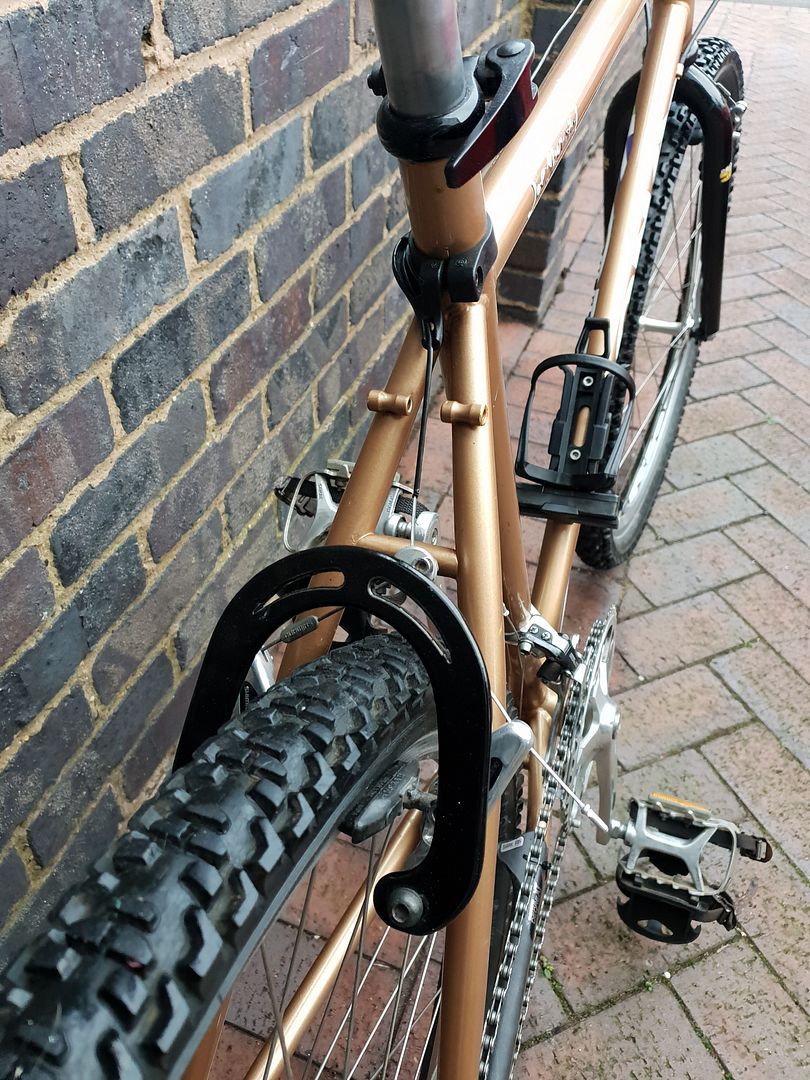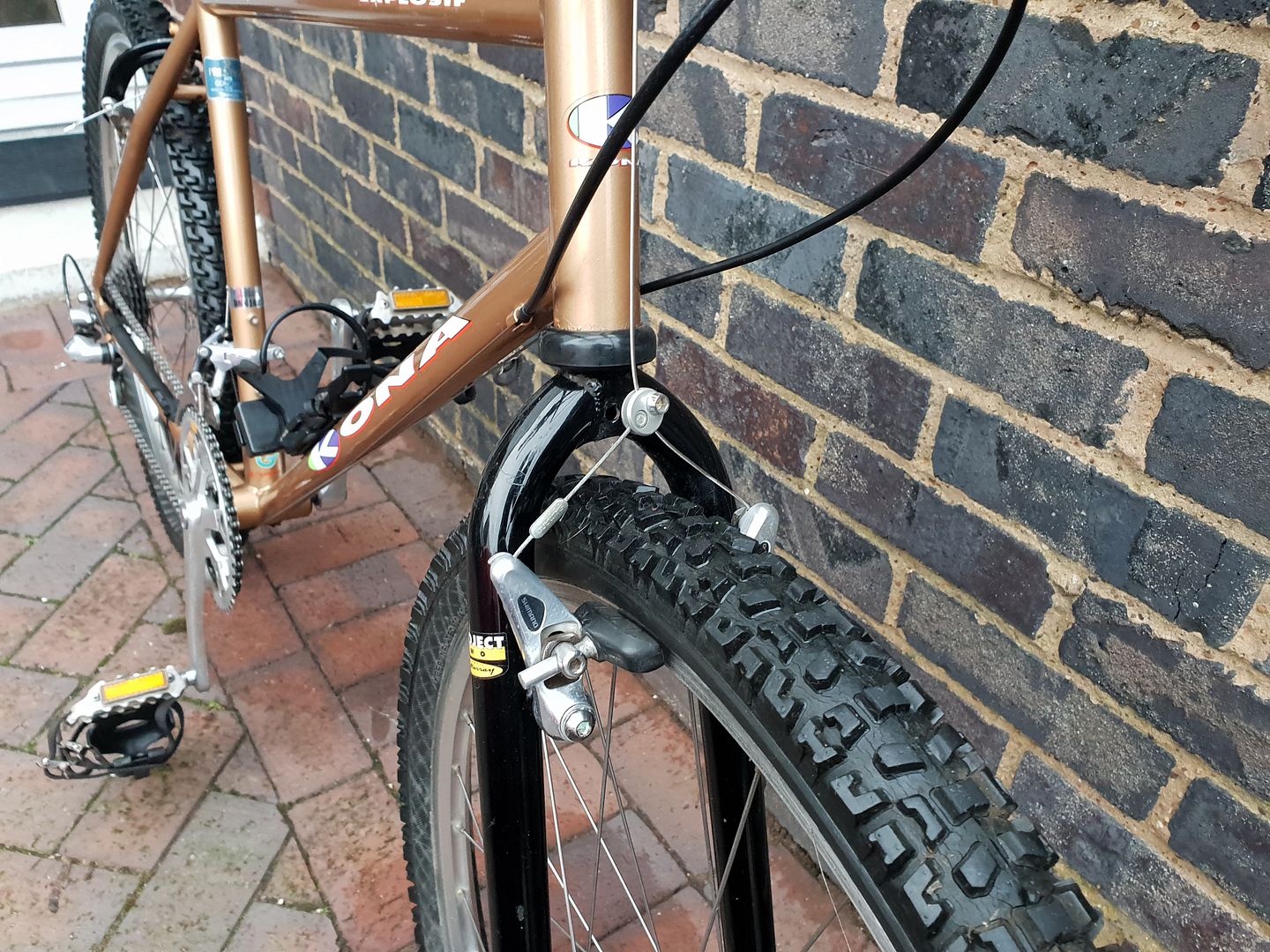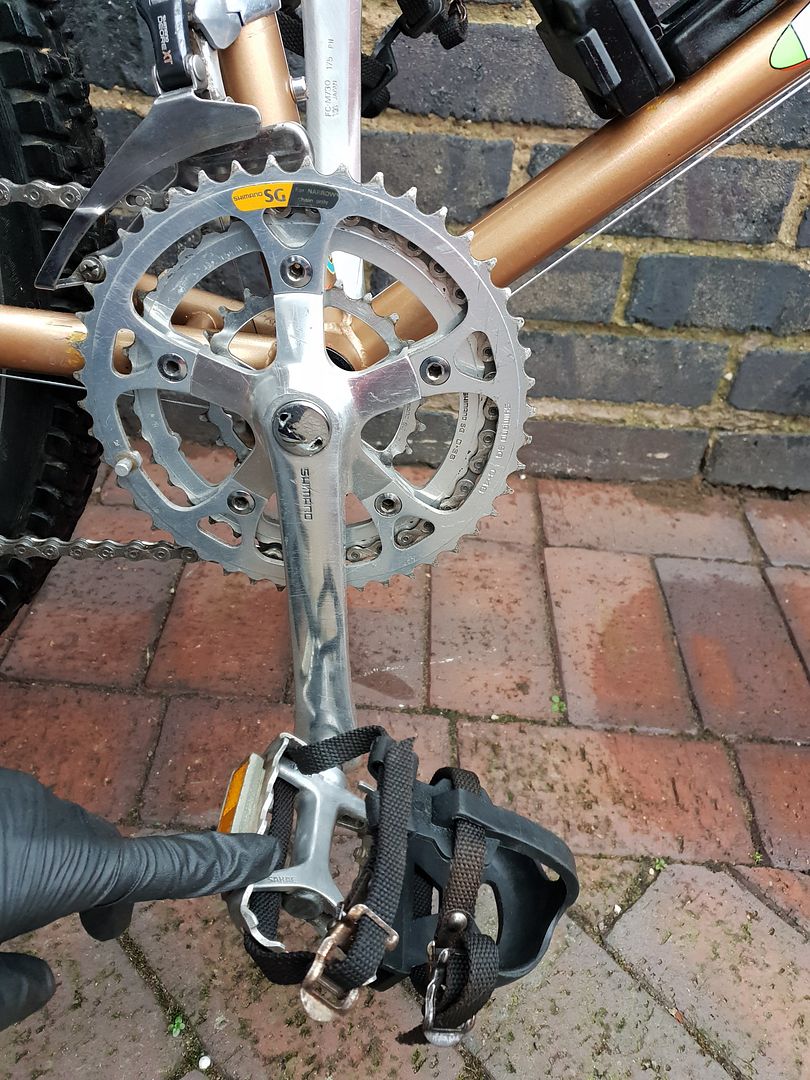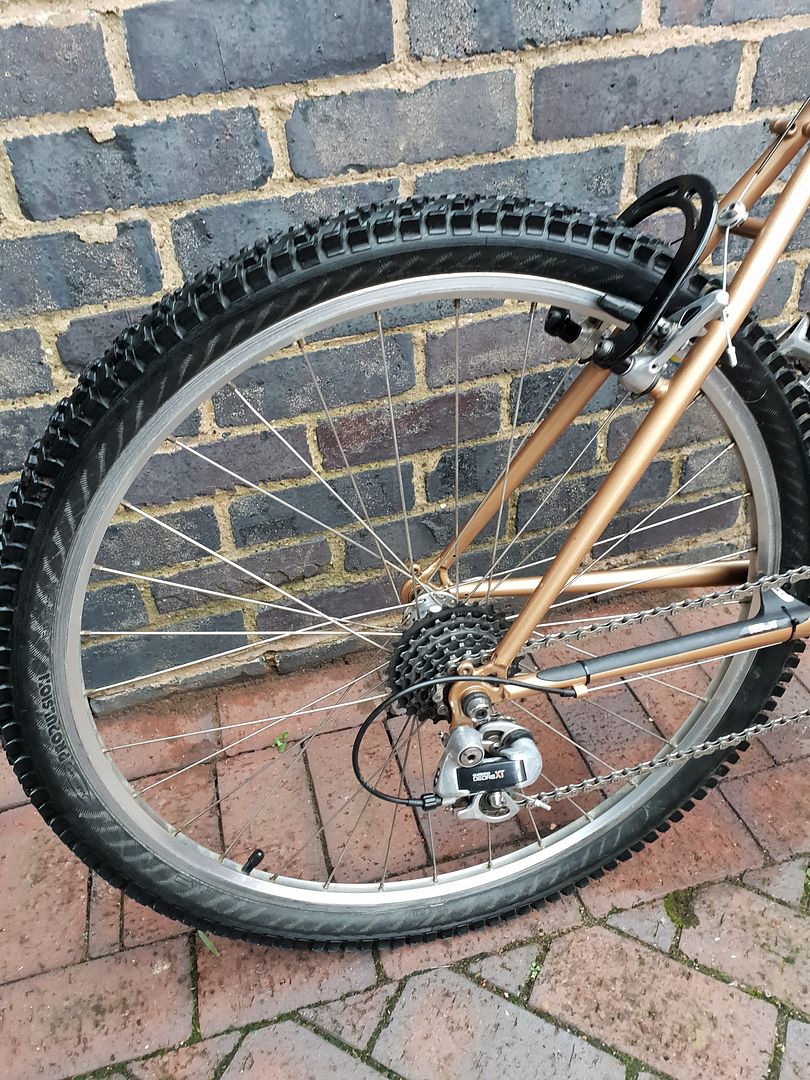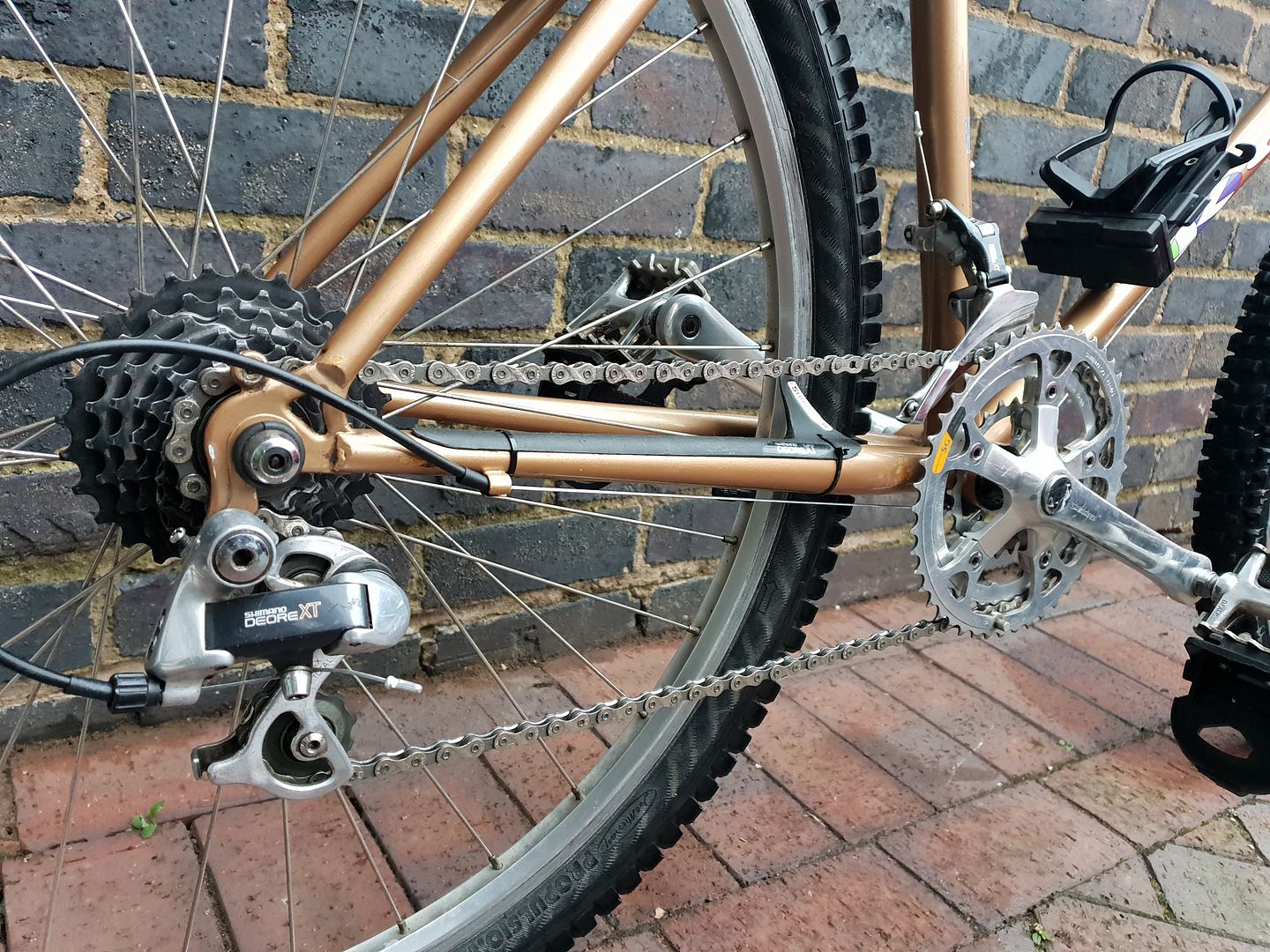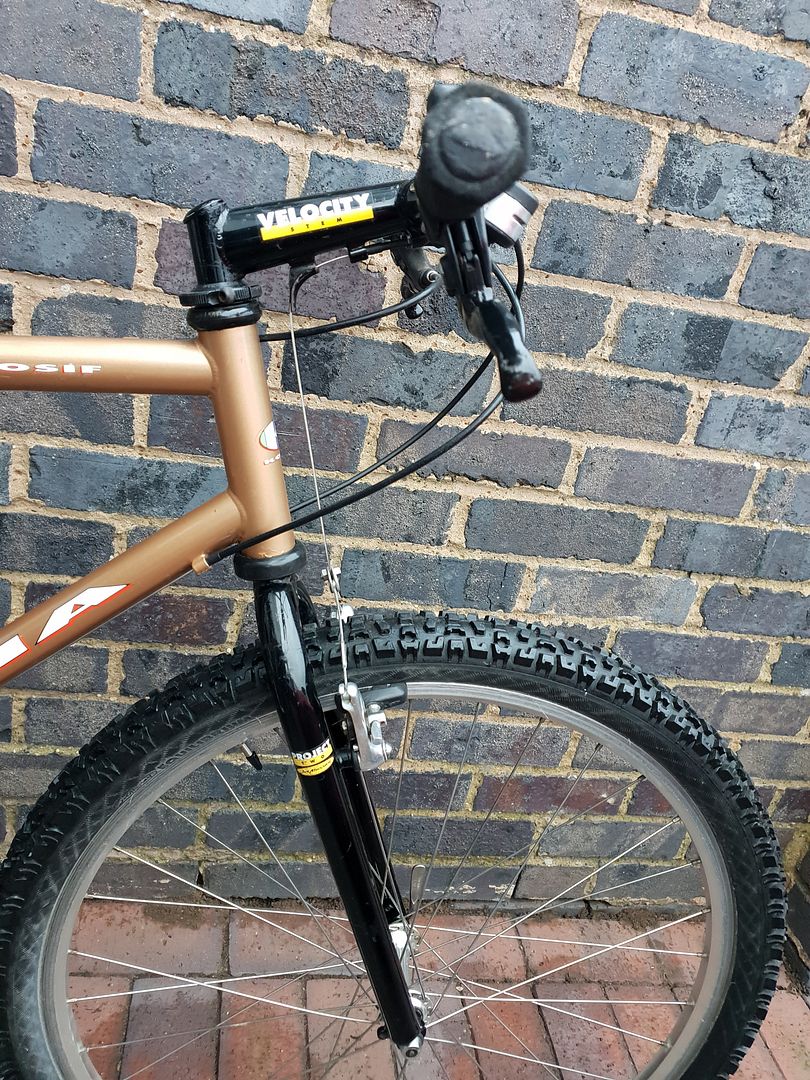 _________________
---------------------------
1990 PACE RC100 | 1993 PACE RC200 F2 Team purple | 1991 FUNK
1993 Fat Chance Aquafade Shockabilly | 1993 Slingshot | 1993 Salsa Jellybean A la Carte