Firstly i will apologize as this is going to be picture heavy to show the true condition of the items.
All prices stated are plus the postage cost which is stated seperatly. The postage price is for UK mainland, but i will ship elsewhere please contact me first for an exact postage quote.
International buyers are welcome but please contact me first for a shipping quote
Payment to be made through paypal as a friends and family payment, or if you would prefer to use goods and services please add 5% to cover the fees.
This is something that i never thought i would sell, But i am i need of the money at the moment and it is just sitting there in my garage not built or used.
This is my
Pace
RC200
F1 Black anodized Frame. I have owned this for the last 5 years and never got round to completely building it up. You can see the thread i started when i got the frame via the link in my signature.
The frame is in excellent condition for its age as you can see from the pictures. There are a few scratches and marks on the frame, mainly to the chain stay area, but these are minimal considering the age of the frame. No Cracks or repair welds to the frame. All scratches and marks are photographed so you can see them.
It is finished in anodized black finish with the original holo graphics
I have had the dropouts anodized gold and fitted them with gold SRP bolts,
Also the bottle cage bolts and rear rocker bolt have been anodized gold.
Included with the frame is a 1" FSA headset and a alloy seat post that i had anodized in XTR grey
The size of the frame is 16.5" centre of bottom bracket to top of seat tube, 22.5" centre of seat tube to centre of head tube
Also included is a NOS headtube sticker and NOS seat tube sticker.
Frame serial number is RC0406
Price for the frame is
£300
plus postage of
£30
fully insured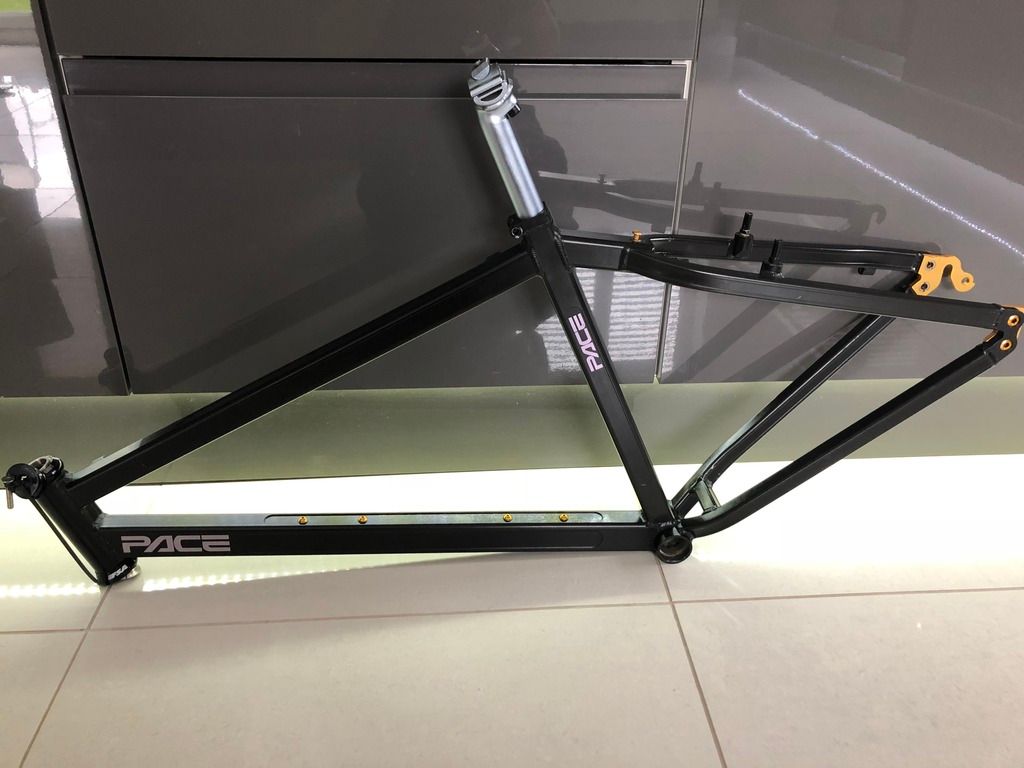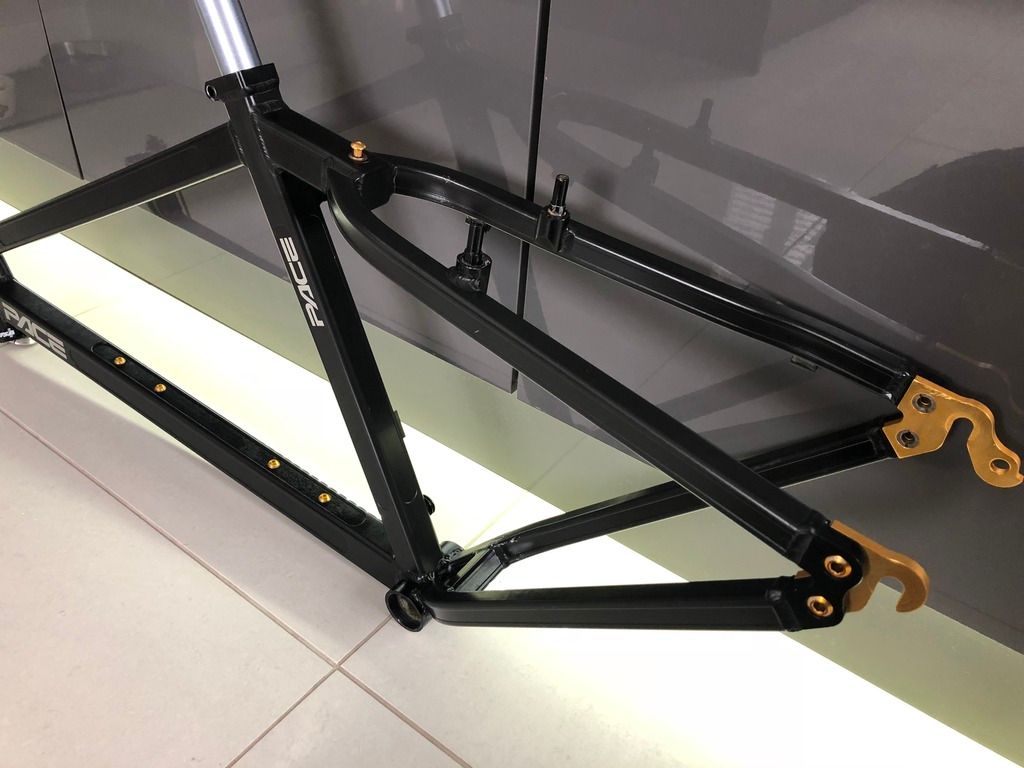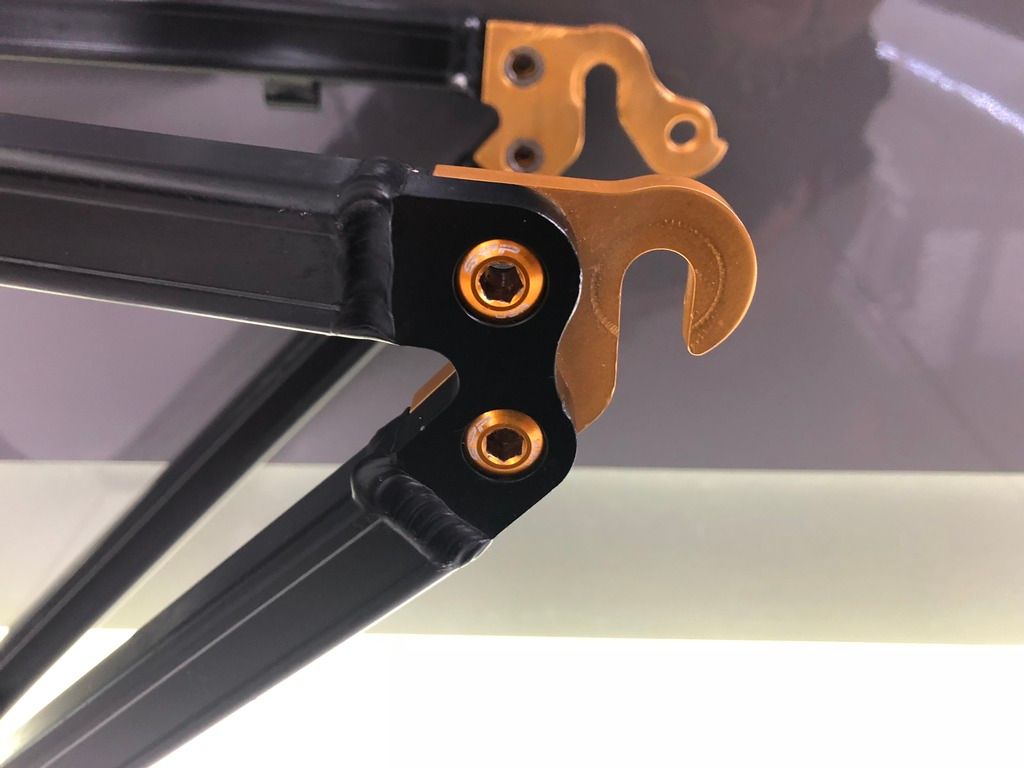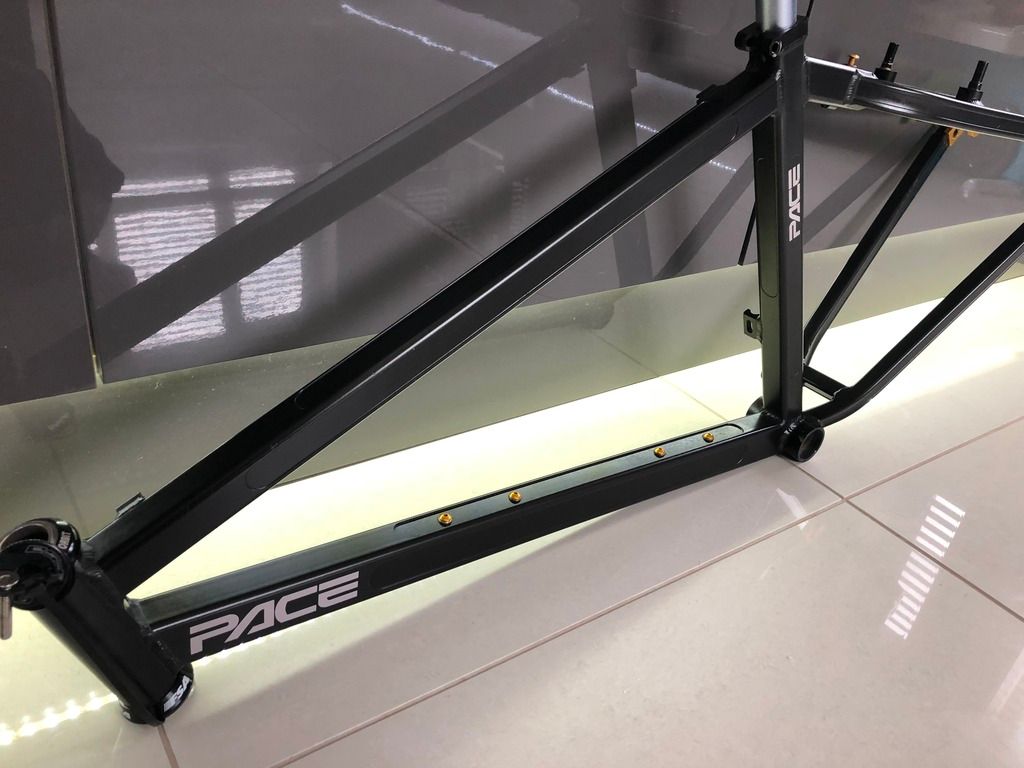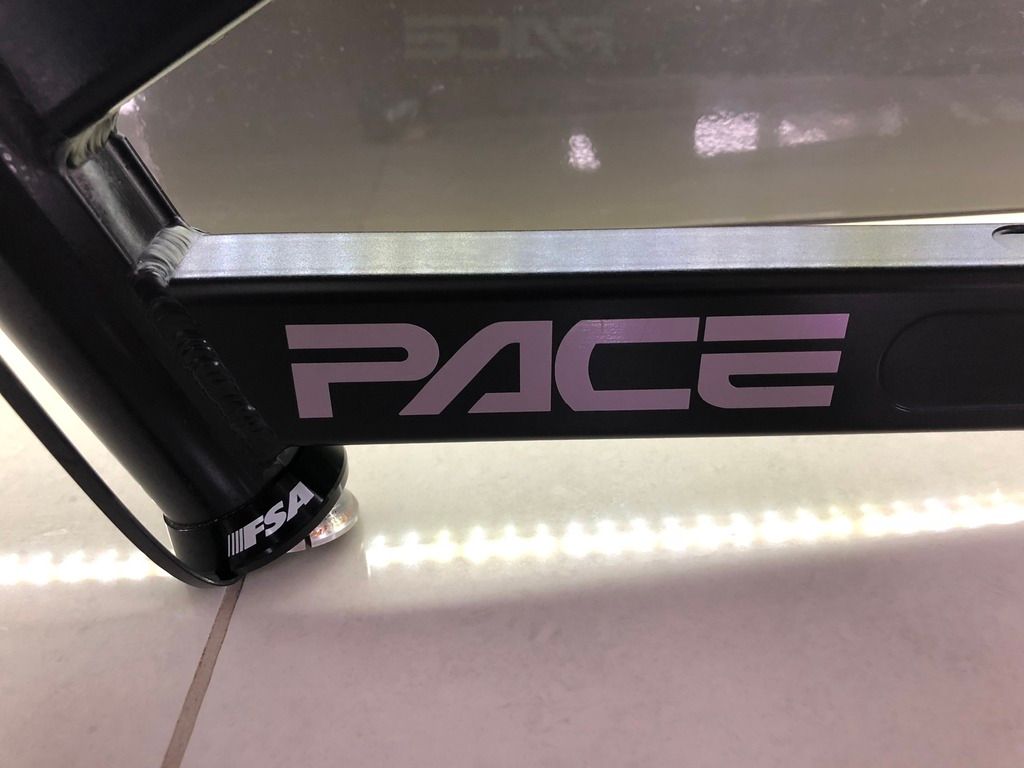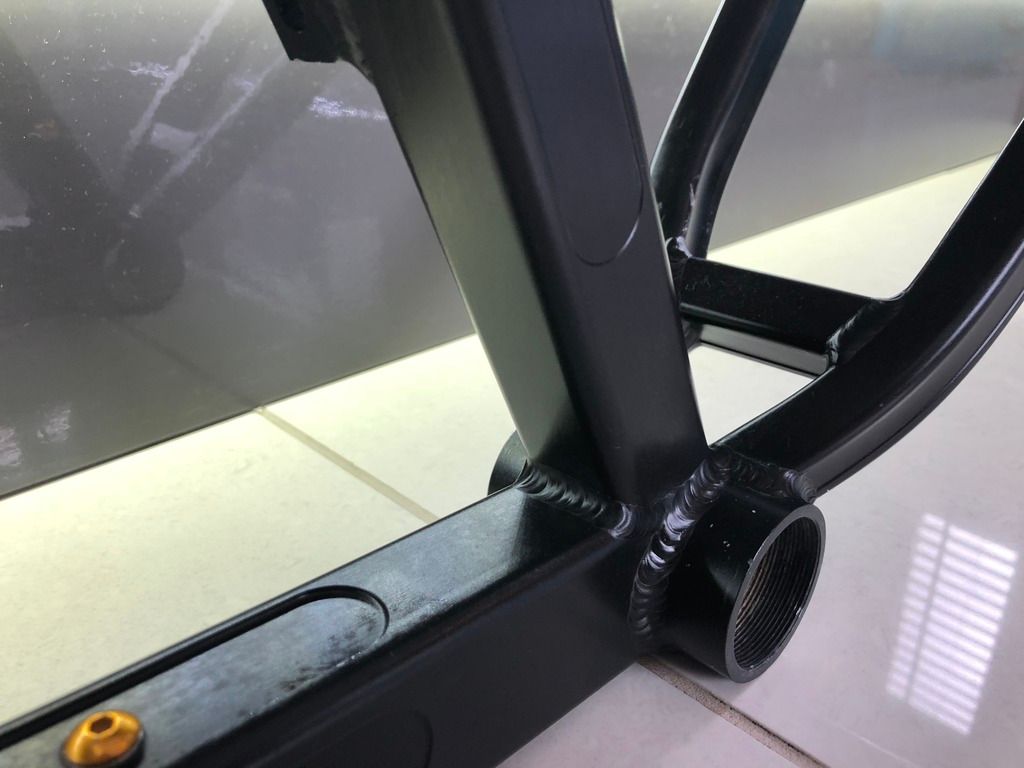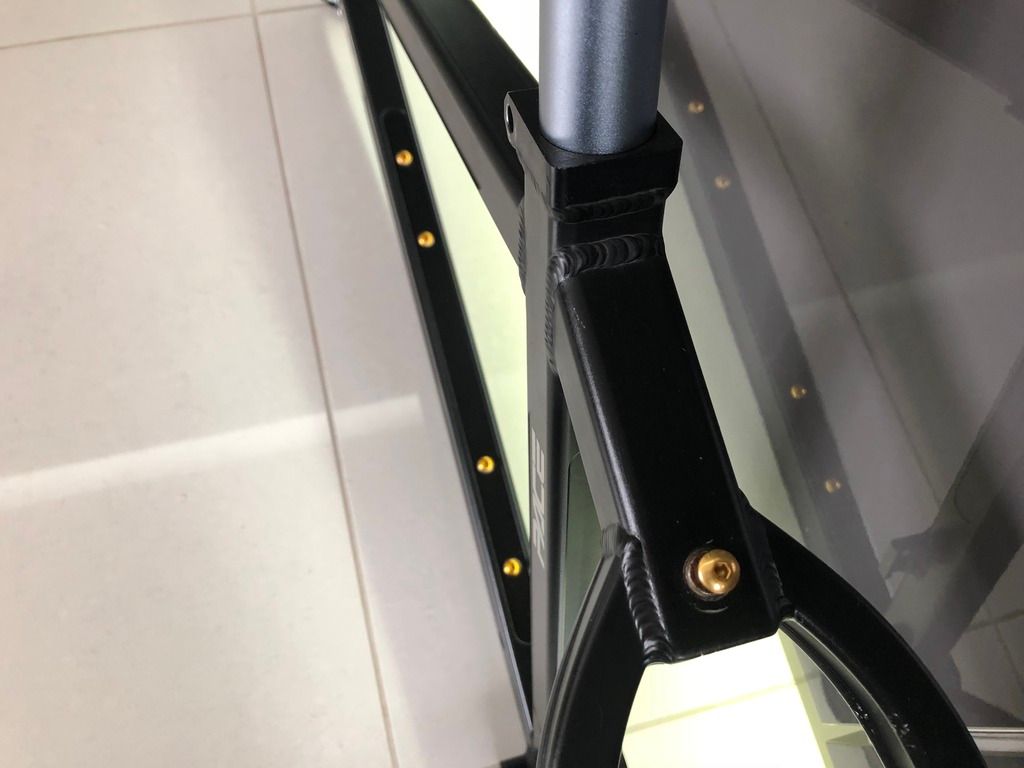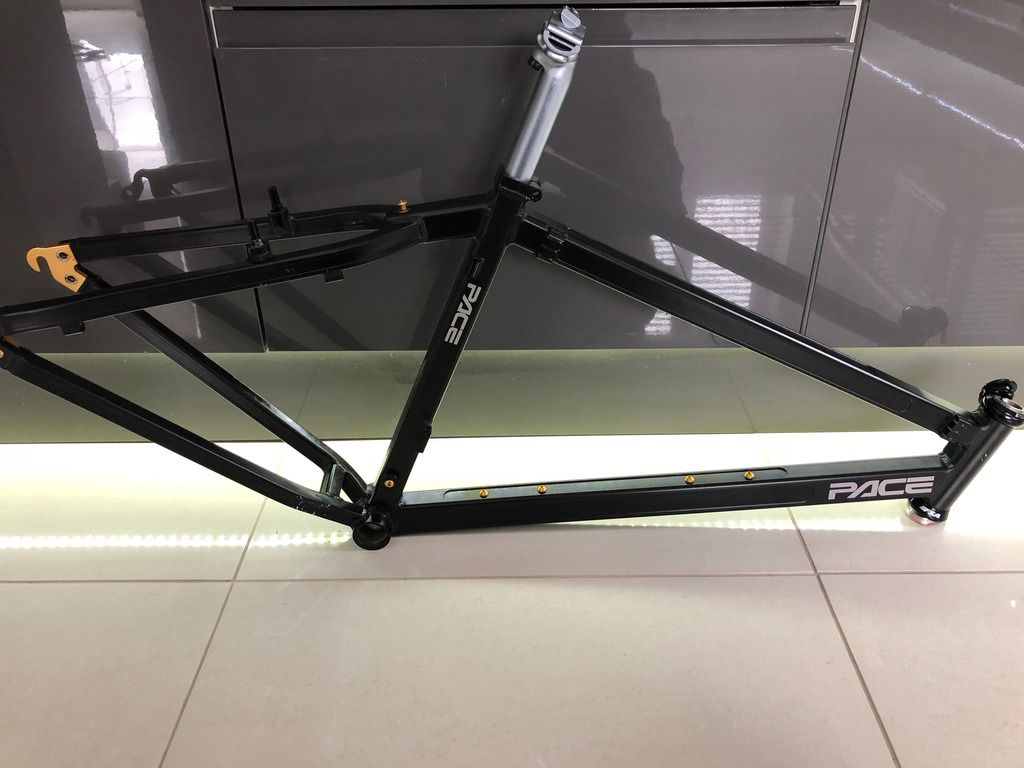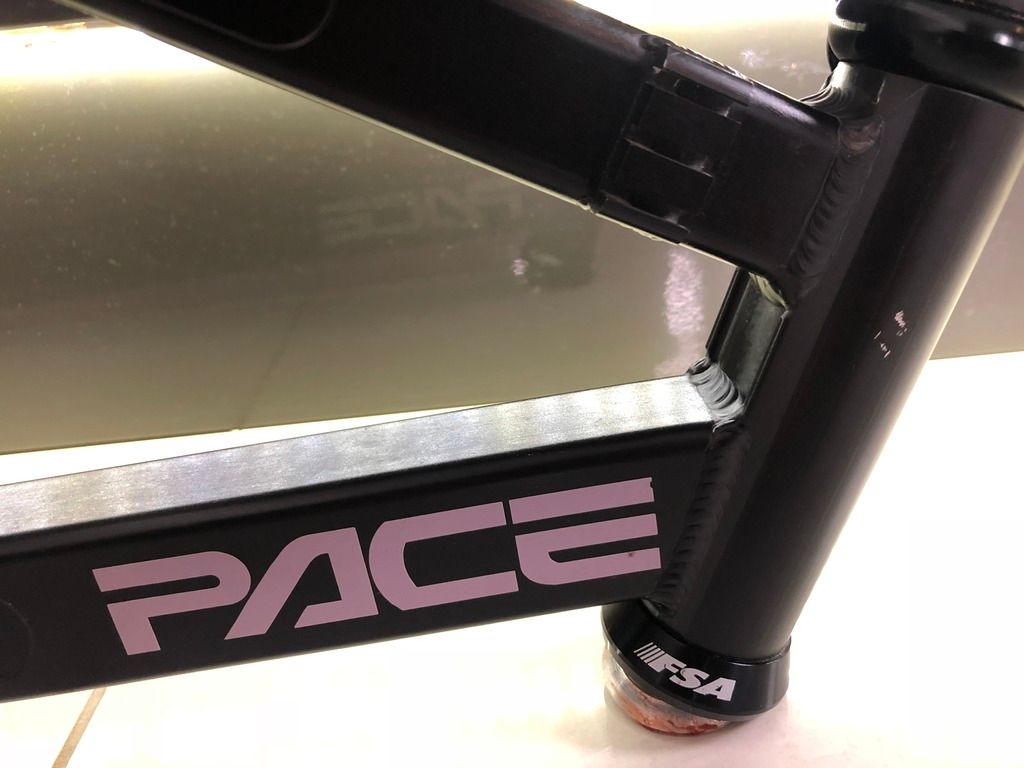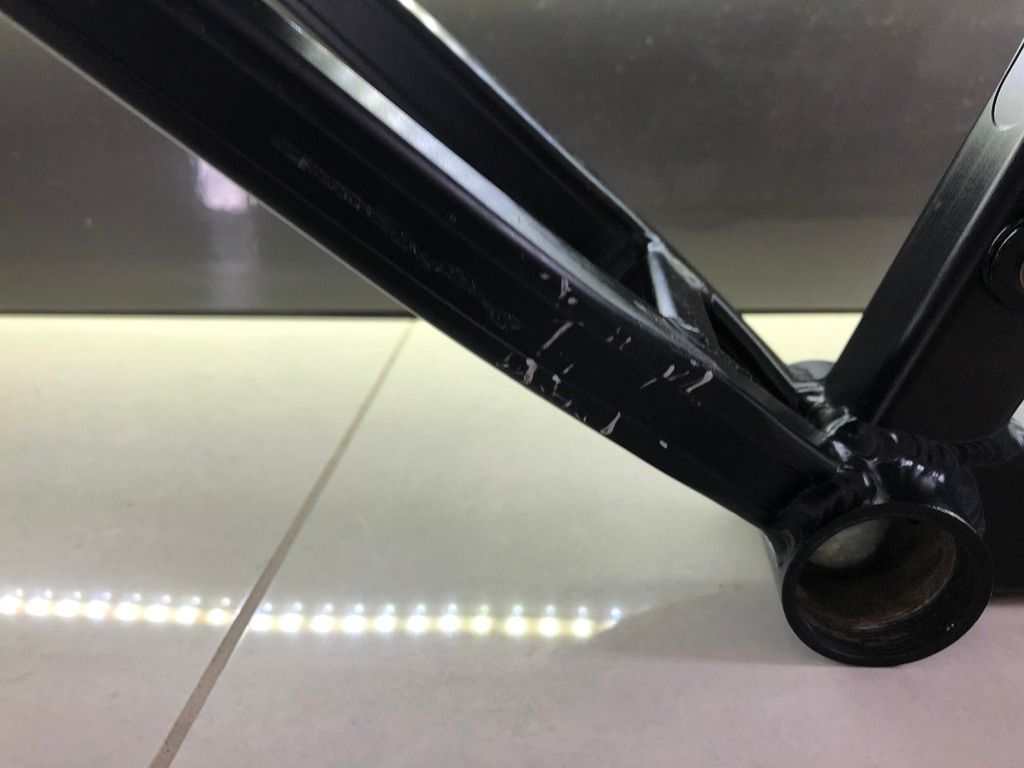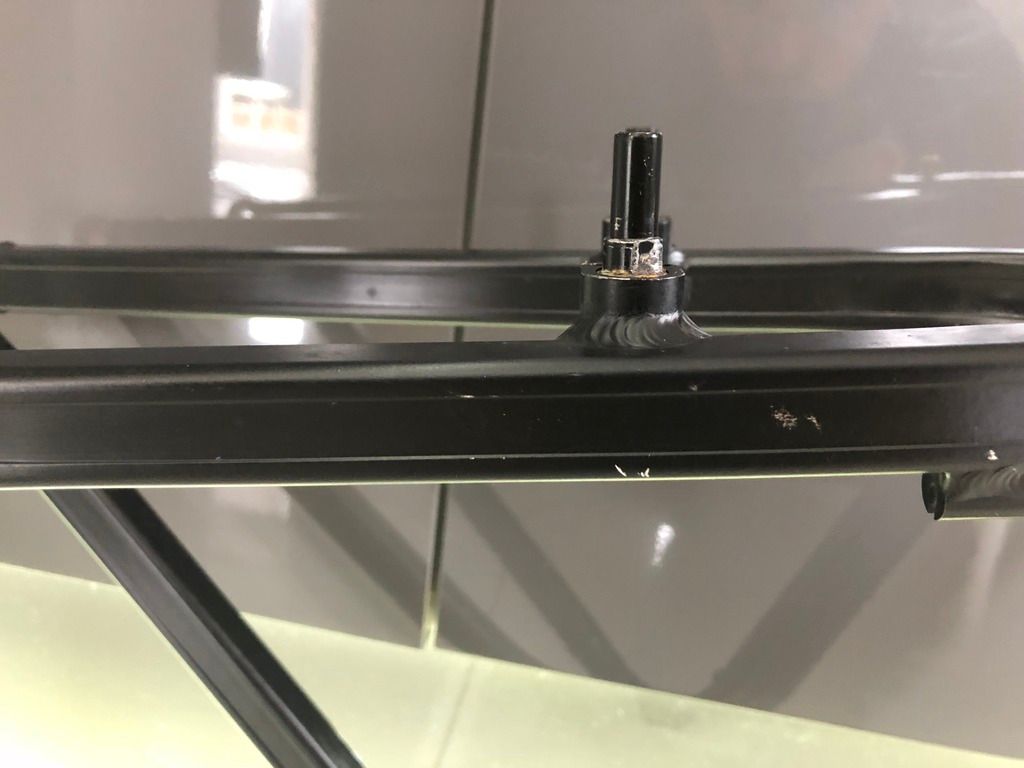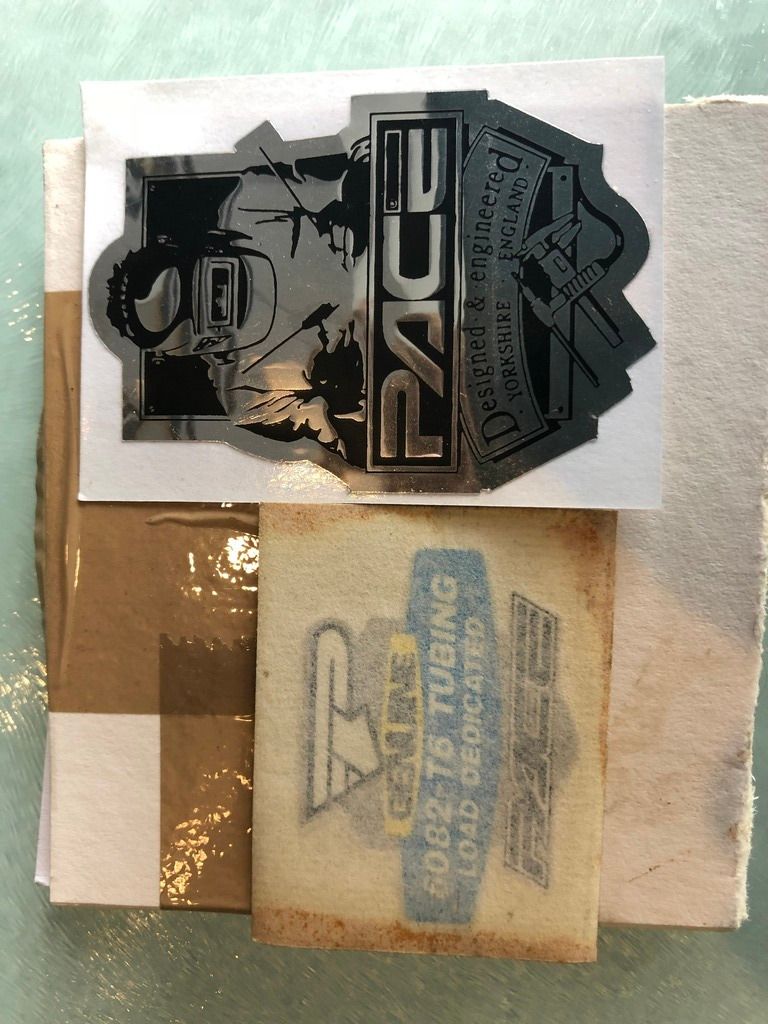 Pace
RC36 carbon forks with magnesium braces. These are in excellent visual condition with hardly any marks on them. They were completely rebuilt around 5 years age (please see my
pace
build thread) but since then they have been stored and unused, so i dont know how well the ride or what the damping is like of if the seal are ok ECT. The steerer is 1" and is 190mm long. Also included is some genuine
pace
seals that i brought back when i had them rebuilt. I brought duplicates for future use
Price for these is
£70
postage is
£9
Fully insured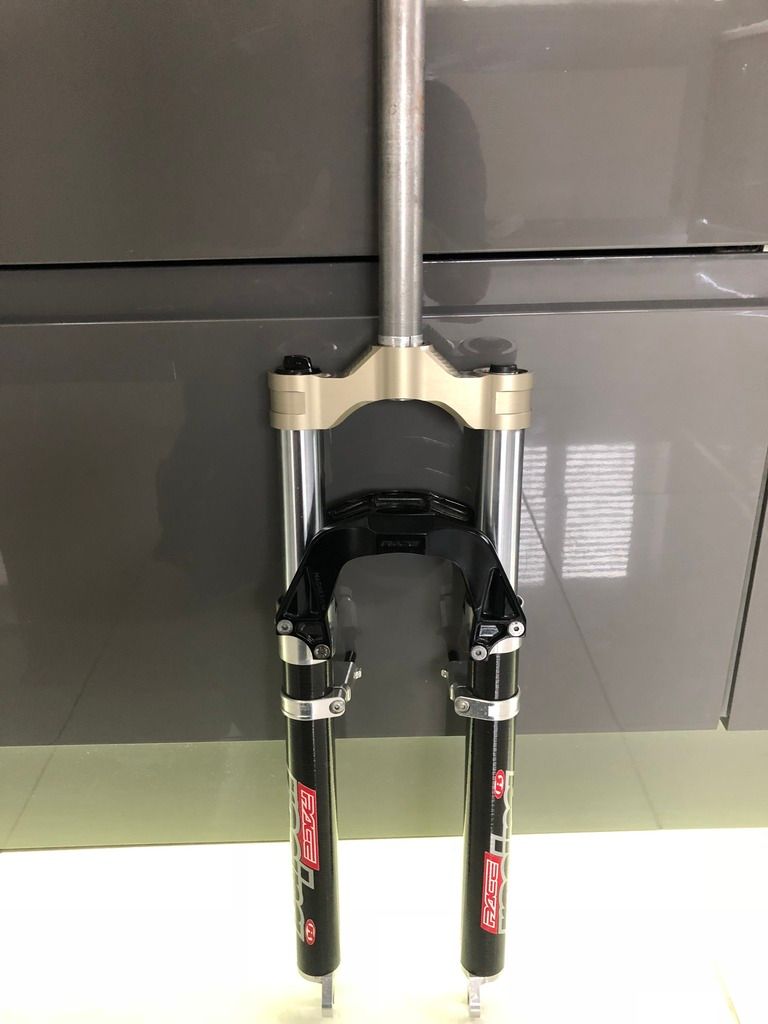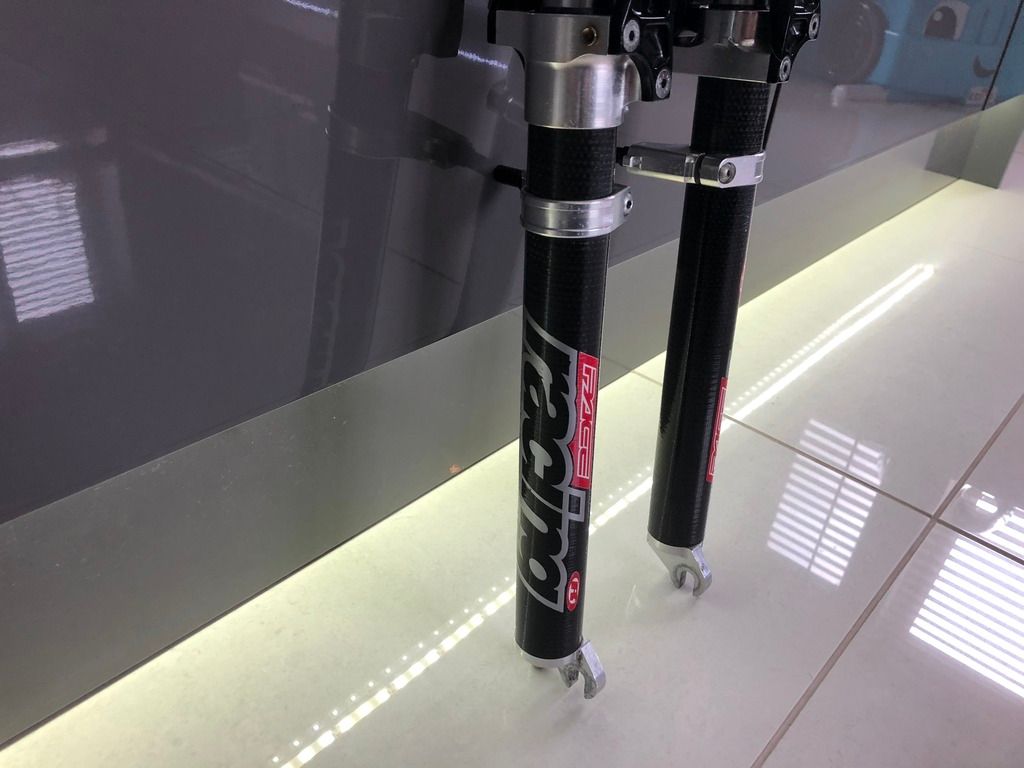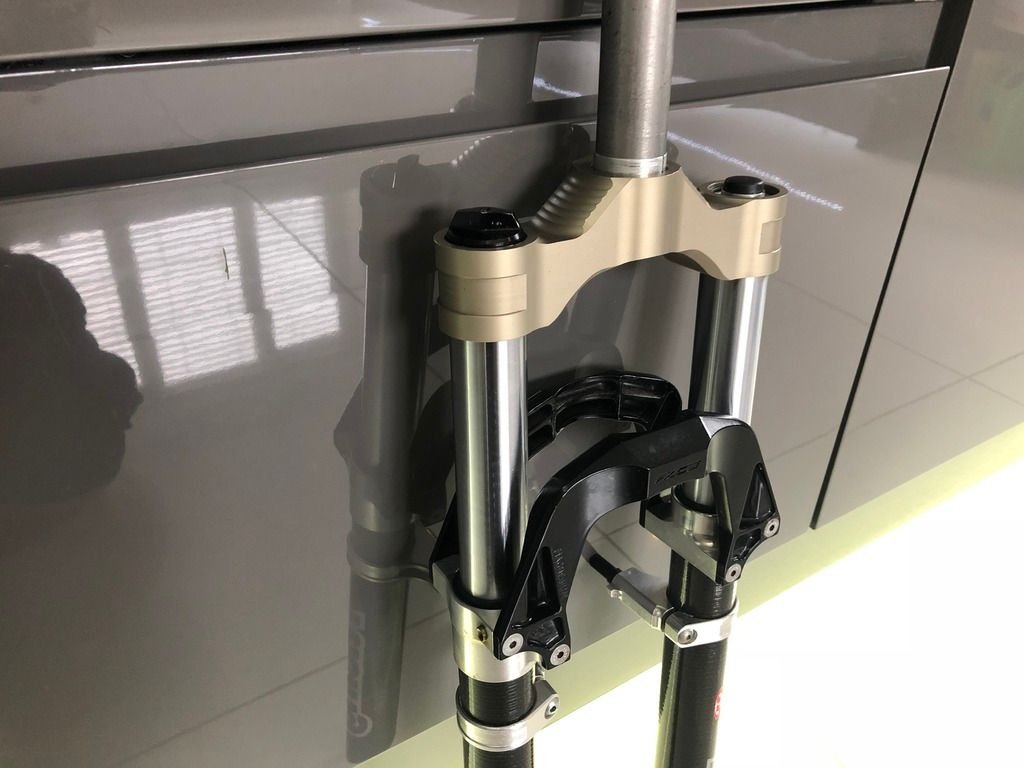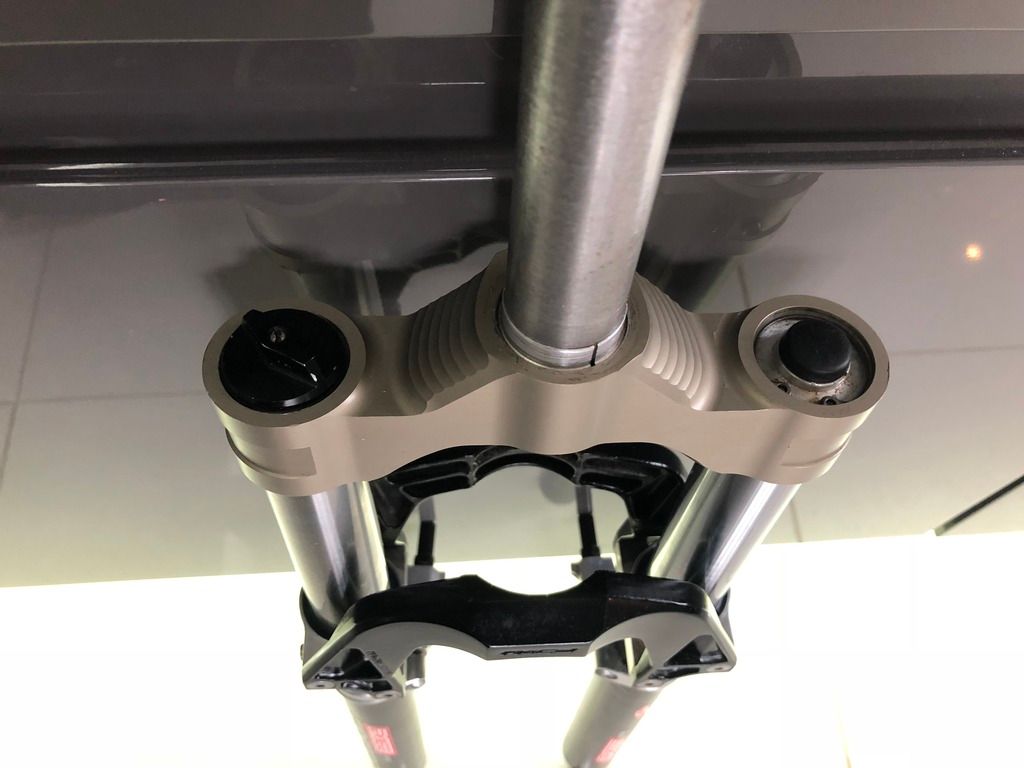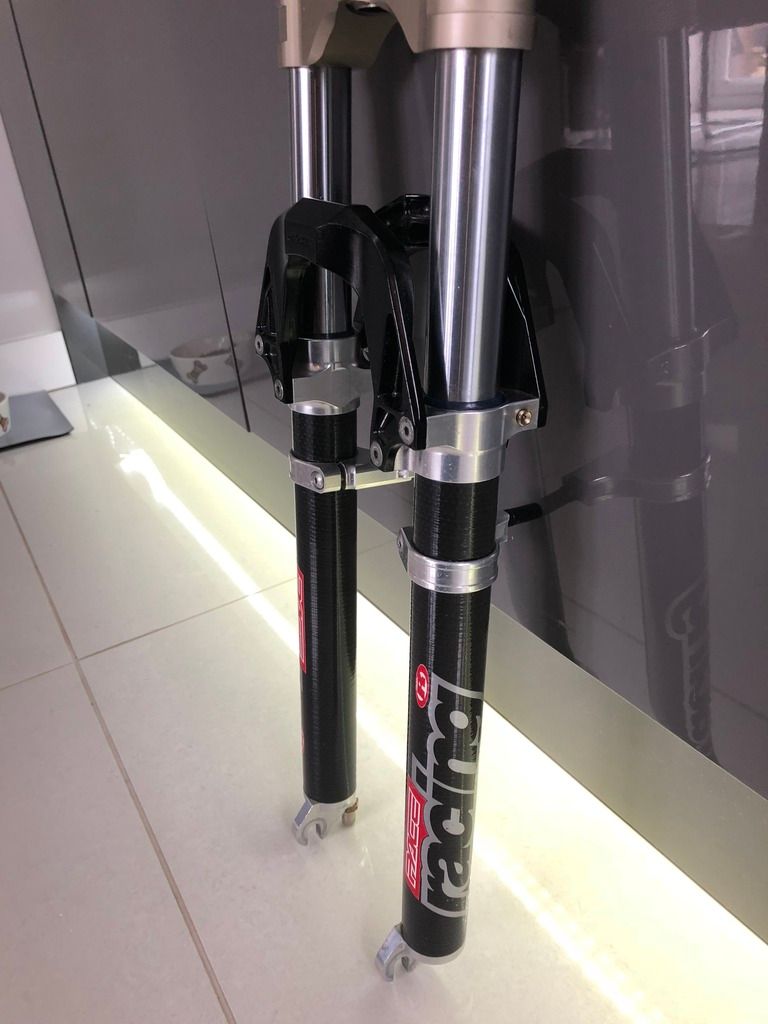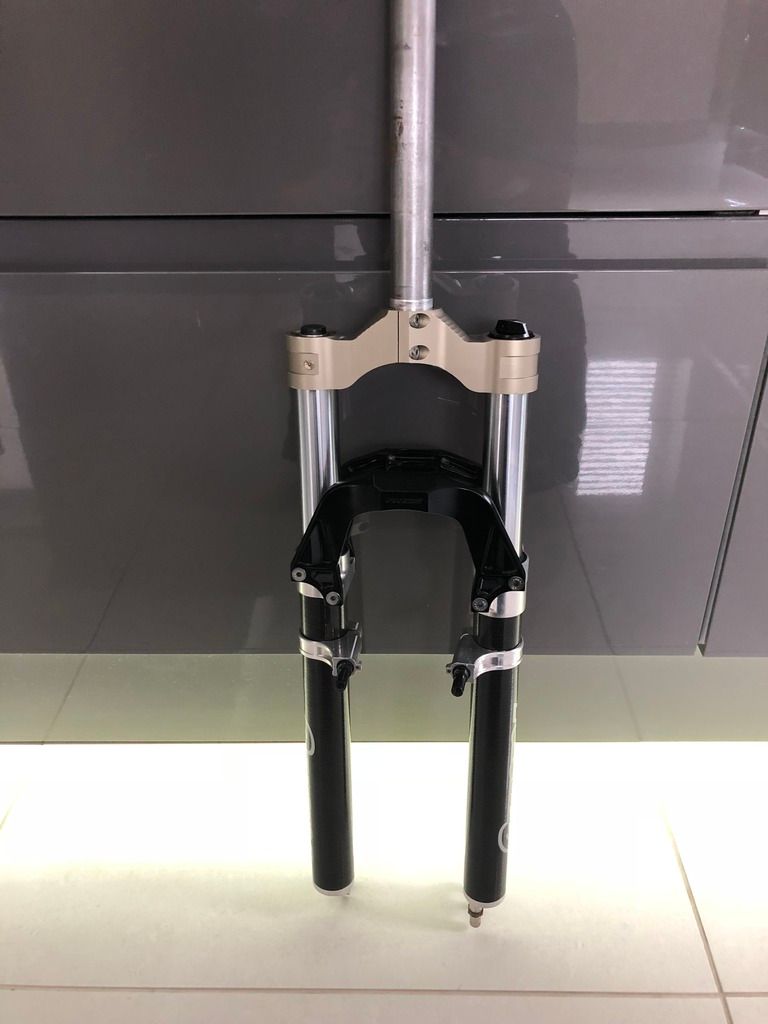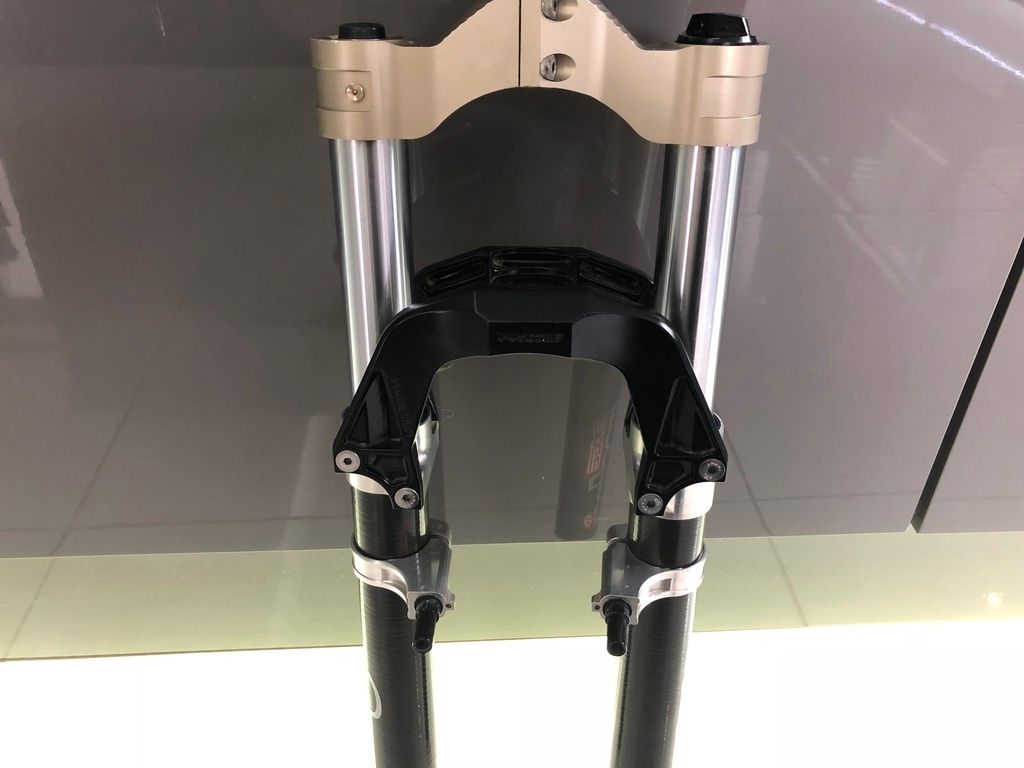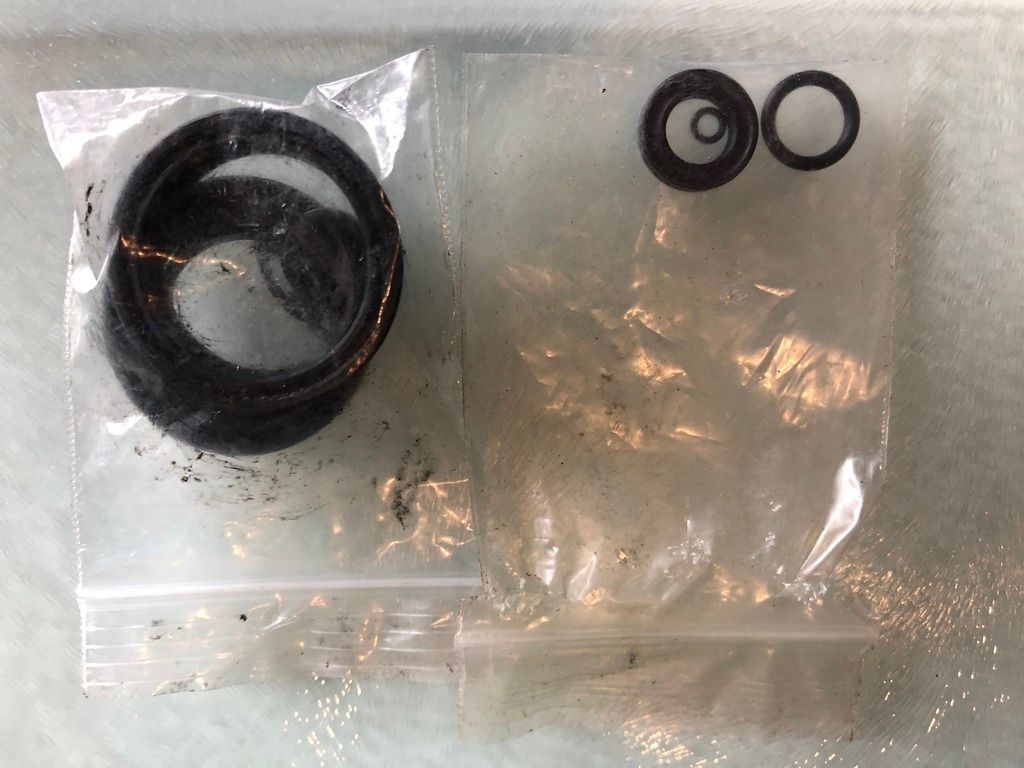 Pace
RC45 stem gunmetal grey in excellent condition
1 1/8" steerer with reducer to 1"
length is 140mm centre to centre with a low rise
Price is £40 postage is £3.50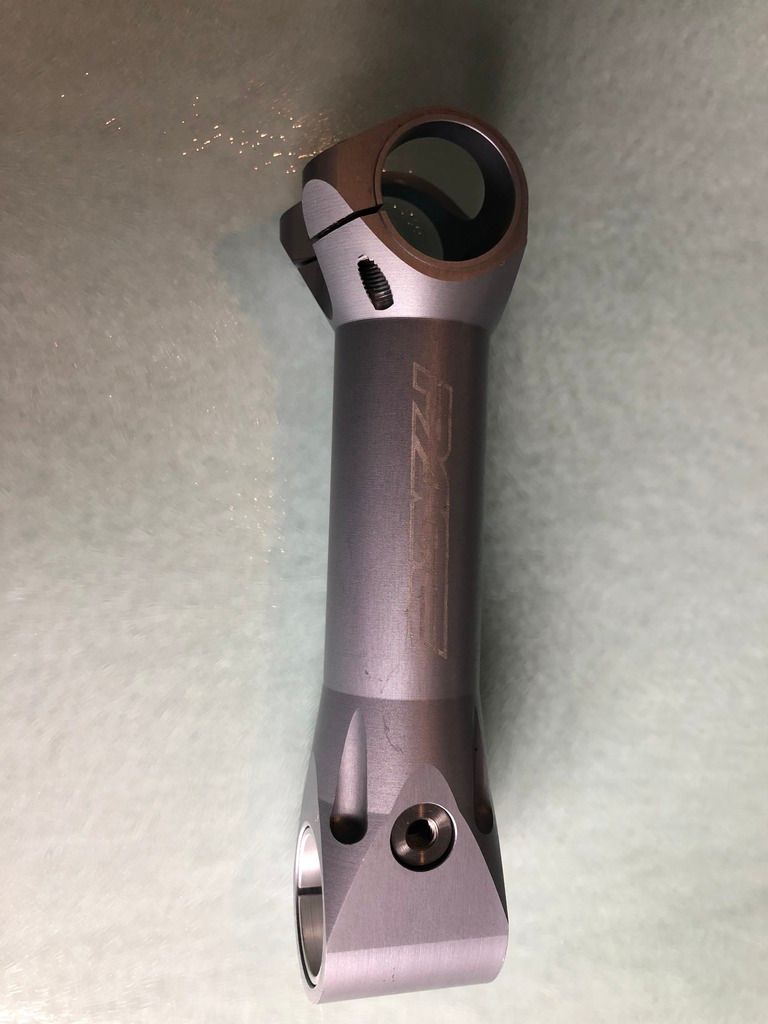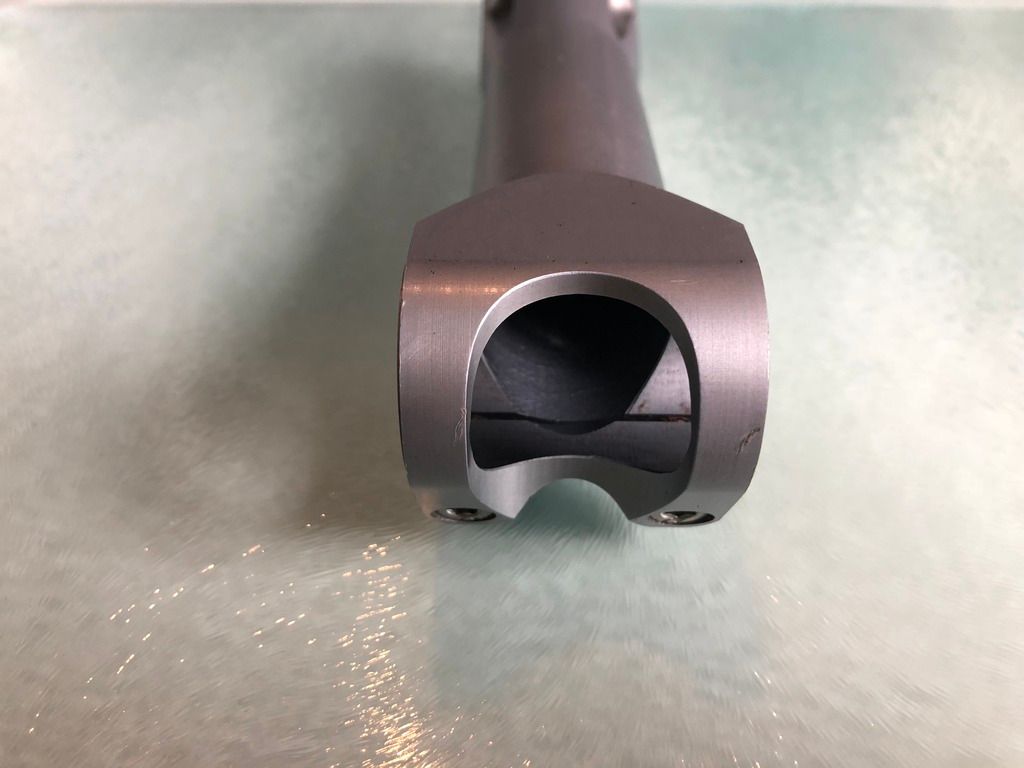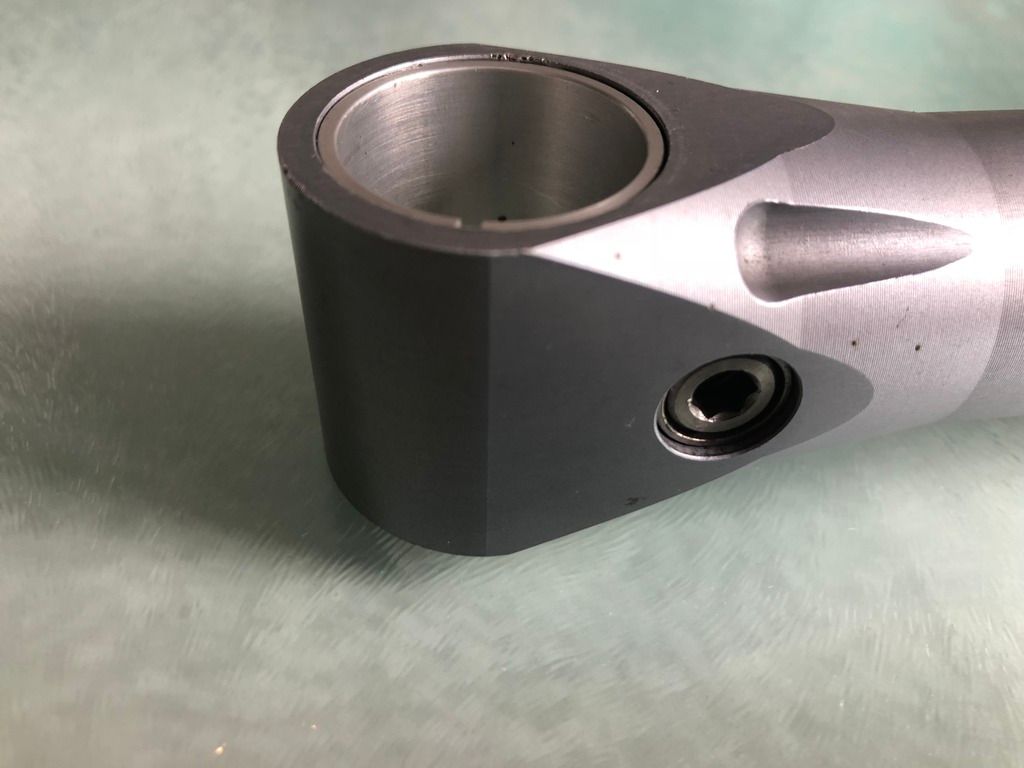 Pace
RC130 renthal foward control2 bars in excellent condition, Silver.
original uncut length of 545mm
Price is
£40
Postage is
£4.95