I bought this to do up for a friend of mine, but now she's changed her mind.
I had it on ebay in the condition I got it in, but decided to spend some time and money on it.
It's had a replacement rear mech and LX shifters/levers fitted. I've also fitted new cables throughout and a new sram chain.
I also put the farmer johns on, as who wants blackwalls??
I've ordered new canti pads for it too, which will be fitted before it's sold.
It measures 14" c to c with a 19" c to c top tube.
It's in pretty decent condition but does have some scrapes (worst shown in pic).
The paintwork is a lovely purple/blue metallic fade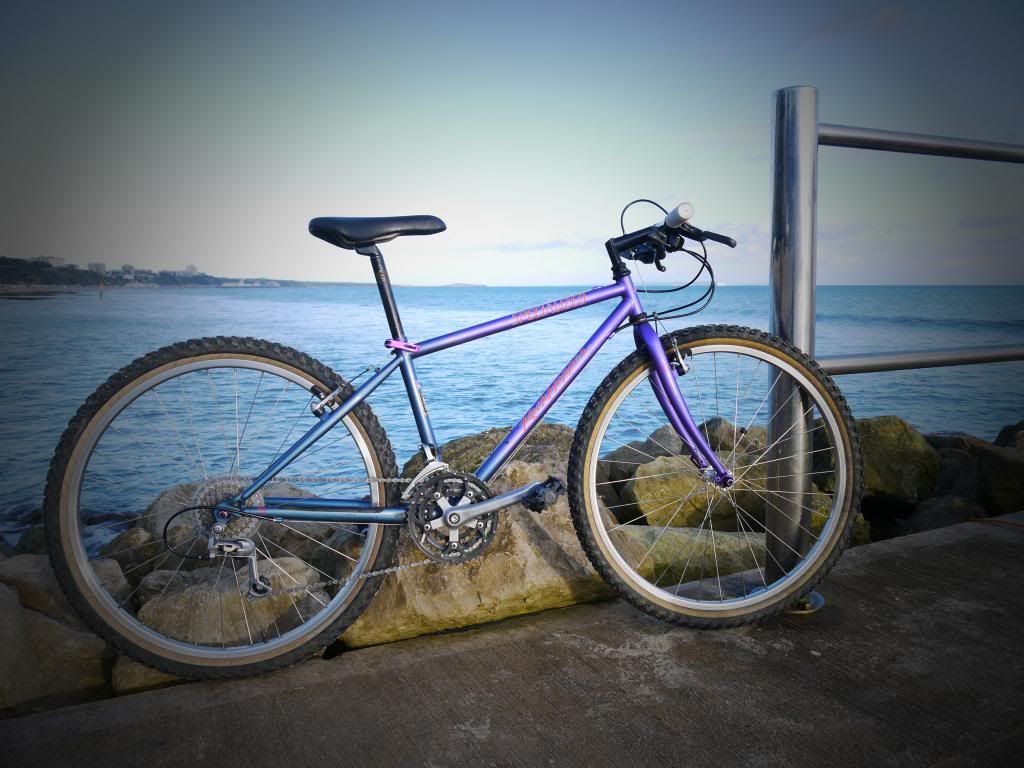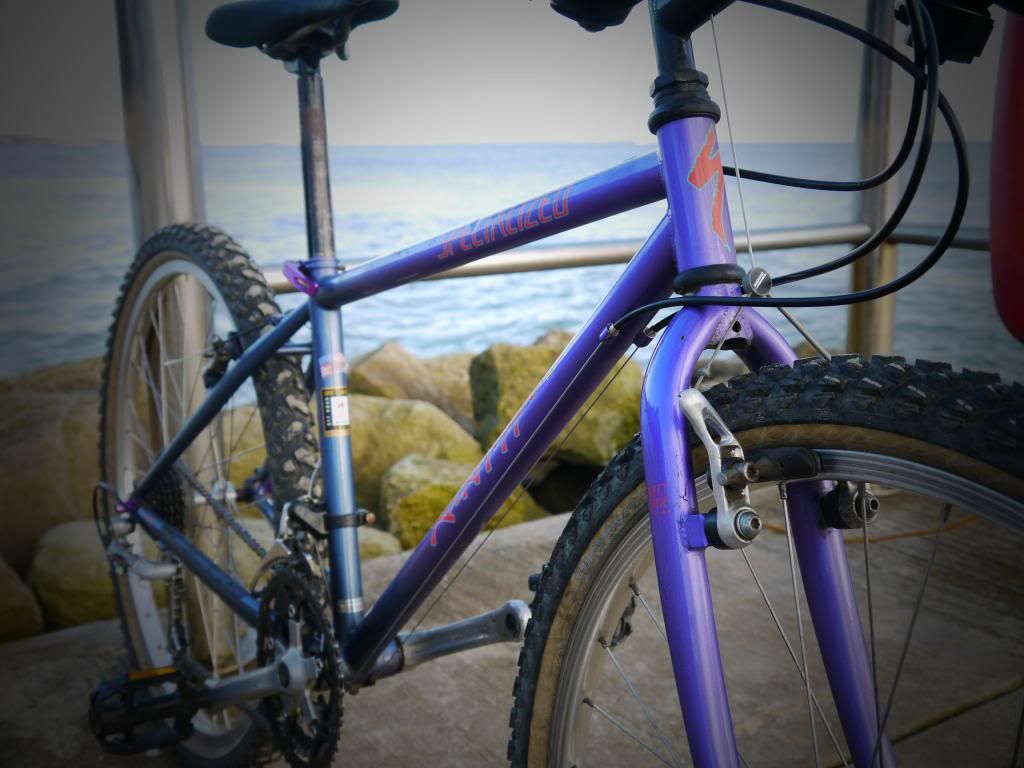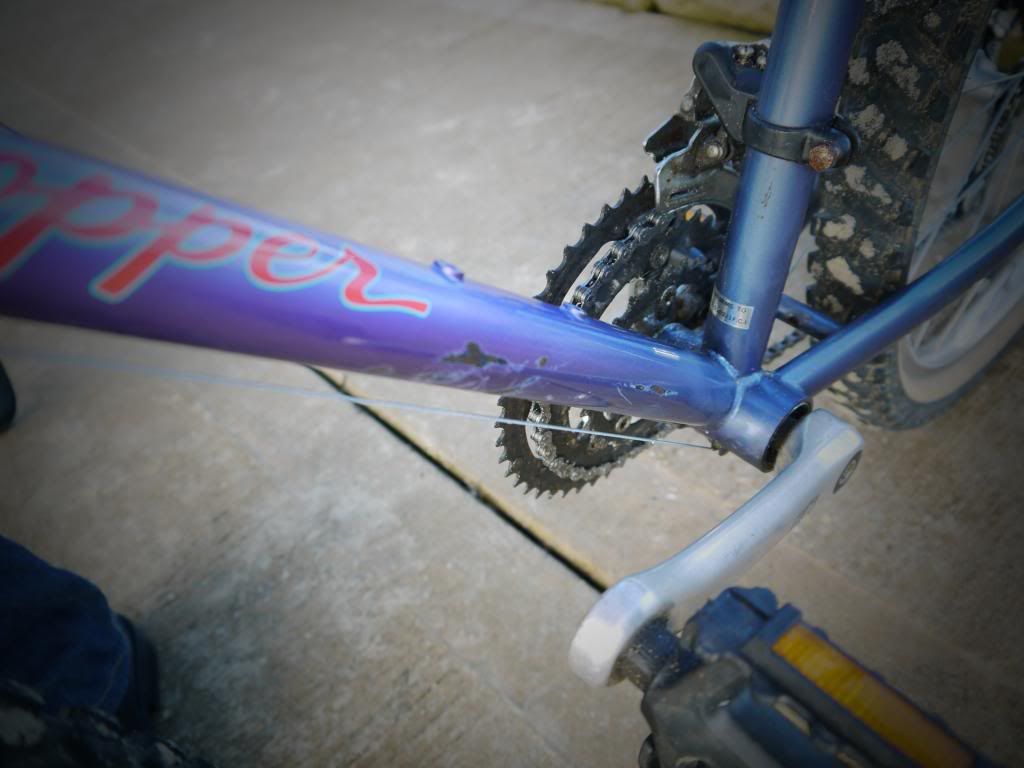 I'd like £130 for this, delivered within mainland UK.
Discount for collection