I'm having a garage clearout as I need space for other hobbies. It took ages to get all the details and photos this morning and it ended up being a bit of a rush job. I apologise if the photos don't do the items justice and if the items appear grubby. Some do need a good clean and this is factored into the price. All prices EXCLUDE postage and the buyer can select how they wish for the items to be shipped. Collection from Bury St Edmunds, Suffolk is encouraged. Payment via Paypal gift or bank transfer please. No dibs; if you want something just send me a message stating that you want it! If more than one person wants an item it'll be given to the first private message that I received. The few items that are listed as FREE can be claimed when making another purchase. To avoid visiting the Post Office too often I'll post items in batches twice a week; probably Wednesday and Saturday.
BIKES
Orange Prestige, 18", 1993 SOLD
This is a mostly complete bike that needs finishing off. Overall condition is sound but well used. It will build into a cheap lightweight bike, good pub bike, winter hack etc. It's also ripe for a full restoration. Spec is as follows:
Frame: 1993 18" Orange Prestige silver/purple
Fork: Orange
Handlebars: 3TTT
Stem: Orange SK8
Seatpost: USE
Saddle: Flite
Front Mech: XT
Rear Mech: XT
Cranks: Sugino 175mm
Brake levers: Ritchey
Cantis: CODA Ritchey
Shifters: Deore thumbie (LH) Sachs grip shift (RH)
Front wheel: Specialized hub, Mavic X139 rim
Rear wheel: Shimano FH RM40 hub, Mavic X139 rim
Tyres: Michelin Wildgrippers Lite
Other: Bike is very well used
Price: £150 SOLD
GT LTS2000 18" 1997 (?) SOLD
This is a great fun bike to ride. It is in nice overall condition although there is evidence of paint touch up on the main frame triangle. Everything works as it should and there is a home made lock out lever on the handlebars which very effectively locks the rear shock out.
Frame: 1997 18" GT LTS2000
Fork: Marzocchi Bomber
Handlebars: Yeti
Stem: Kore
Seatpost: GT
Saddle: Bodyfit
Front Mech: XT
Rear Mech: LX
Cranks: CODA
Brake levers: Deore
Cantis: Deore V brake
Shifters: Deore STI
Front wheel: Hope hub, SUP217 rim
Rear wheel: Hope hub, SUP217 rim
Tyres: Continental Mountain King
Other: There is a crack in the frame at the top rear pivot where the clamping bolt has been overtightened. I have ridden the bike like this for 2 years and have never had any issues. I believe that the frame could be welded if required for a reasonable cost but I never felt it necessary.
Price: £225 SOLD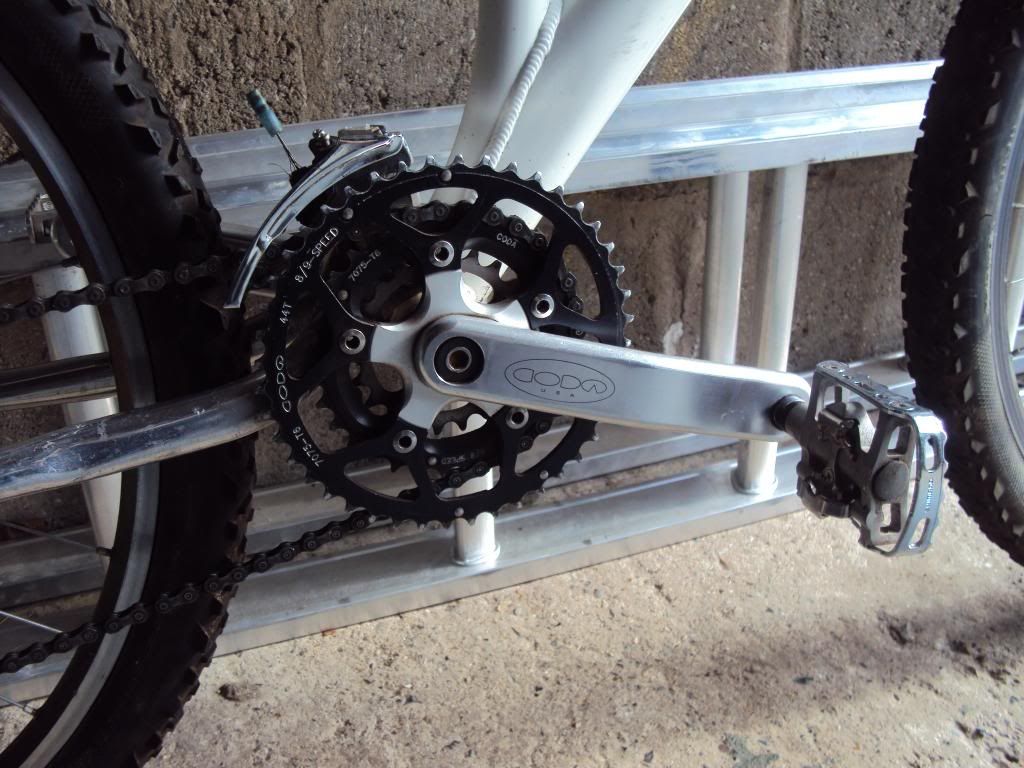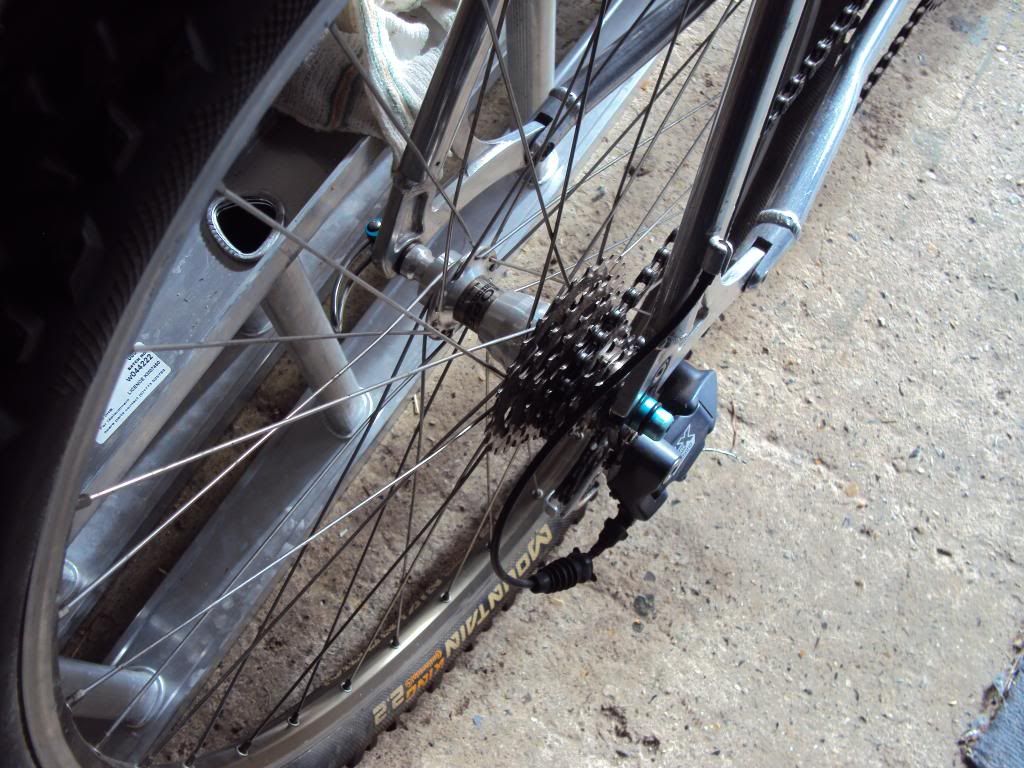 GT RTS-2 1993 18"
Totally standard bike in an unchanged spec from when it first left the shop. A rare bike but even rarer finding one this original. Overall condition is very good and the bike would make an excellent restoration project if the new owner wanted to get it 'as-new'. Rides very well with the rear shock working as it should and all bushes feeling tight.
Frame: 1993 GT RTS-2 18"
Fork: Rockshox Quadra 10
Handlebars: GT
Stem: GT
Seatpost: GT
Saddle: Vetta SL
Front Mech: LX
Rear Mech: LX
Cranks: LX
Brake levers: LX
Cantis: LX
Shifters: LX STI
Front wheel: LX hub, Mavic 231 rim
Rear wheel: Hope hub, Mavic 231 rim
Tyres: Ritchey Z Max
Other: The decals have cracked with age and will need replacing if the new owner wishes to make the bike tidier. The elastomers in the fork have hardened but soften as the bike is ridden. These should be replaced ideally.
Price: £300
PARTS
The parts below have a total price of circa £300 by my reckoning. To avoid the hassle of posting individually I would sell the lot for £145 if anyone wants to grab the lot before individual parts start selling!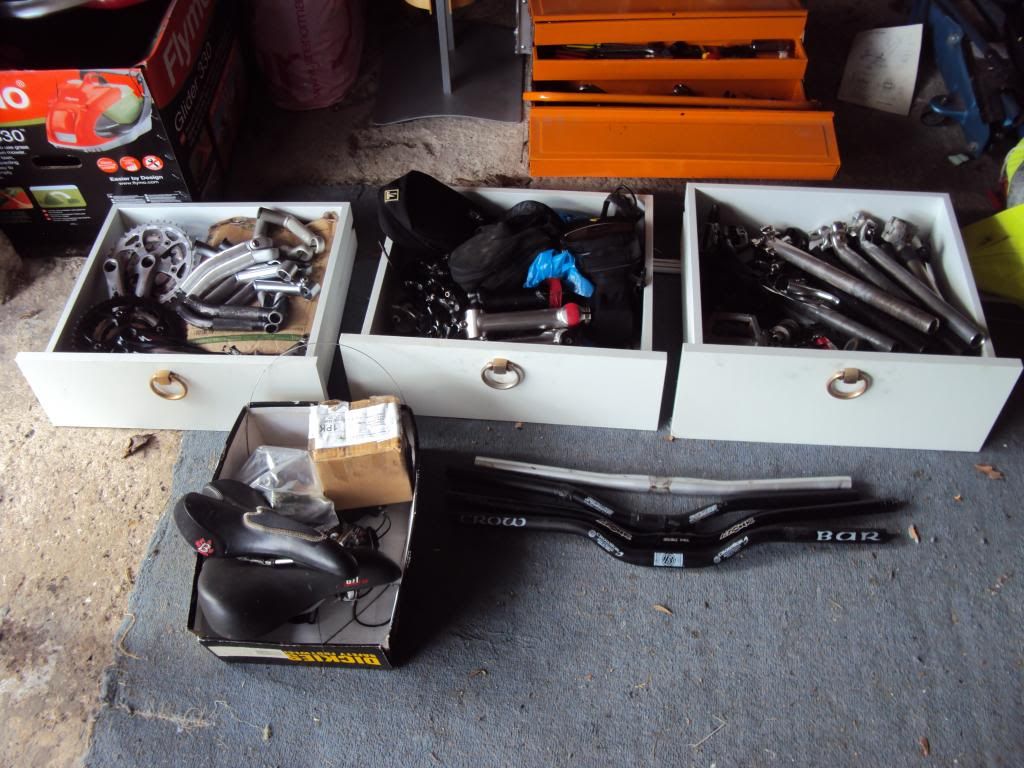 Pedals
Shimano DX flat/clipless £5 (no cleats)
SOLD
M737 polished £8 (no cleats)
Unknown brand £3 (no cleats)
Wellgo flats £3
New plastic pedals with clips £2
Used plastic pedals FREE
Front mechs
LX M565 31.8mm £5
LX M565 31.8mm £6 (cleaner than above)
LX M565 31.8mm £7 (cleaner than above and labelled as an M737)
M650 DX 1 1/4" clamp type £4
STX RC 31.8mm £4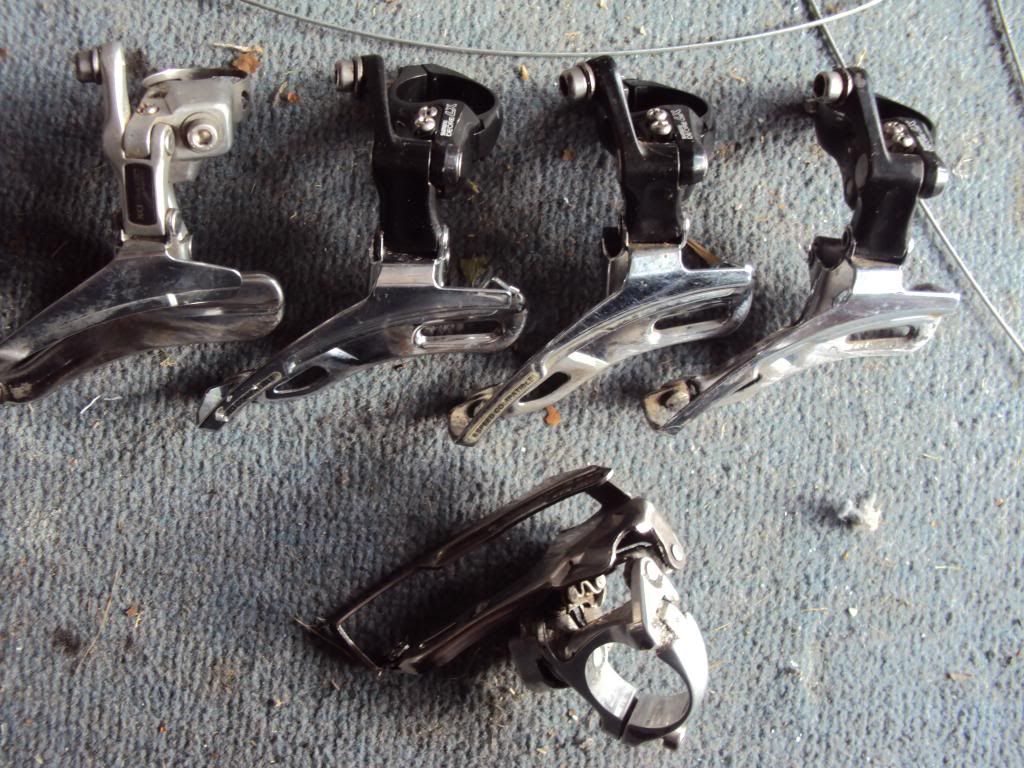 Seatposts
Various sizes/lengths £2 each, £10 for all
Shifters
STX RC RH £2
Pending payment
Sachs grip shift LH £2
Gripshift RH £2
Gripshift (red) RH £2
Handlebars
Azonic 1 1/2" riser, 26" wide £5
Pending payment
Specialized riser 24" wide £5
Bontrager Crow Bar Race 400mm riser, 25" wide £5
Un-named 22" wide straight bar £3
Wheels
Front Coda hub, SUP217 + Skewer
Rear Shimano LX M570, Mavic X618, cassette (bearings slightly tight)
£40 pair SOLD
Random
3 x cassettes, set of chainrings, chains £5
SOLD
X lite canti bolt, red (1 x bolt only) FREE
GONE
Red peace symbol brake hanger £2
SOLD
Yeti grips (well used) £1
Orange grips (well used) £1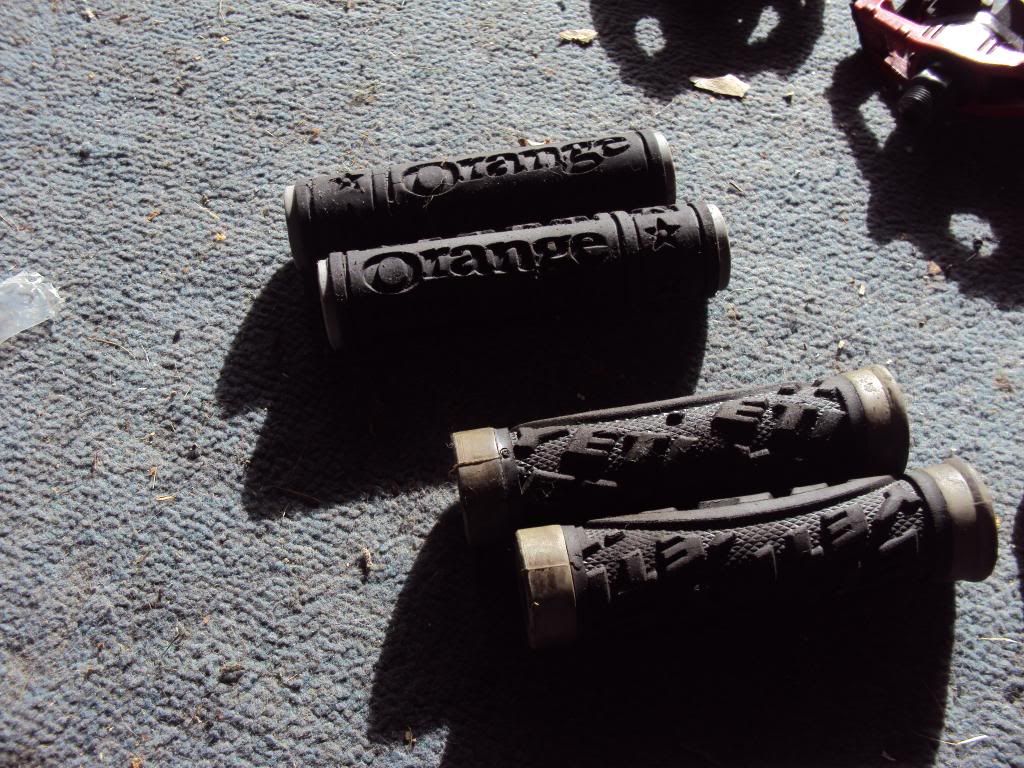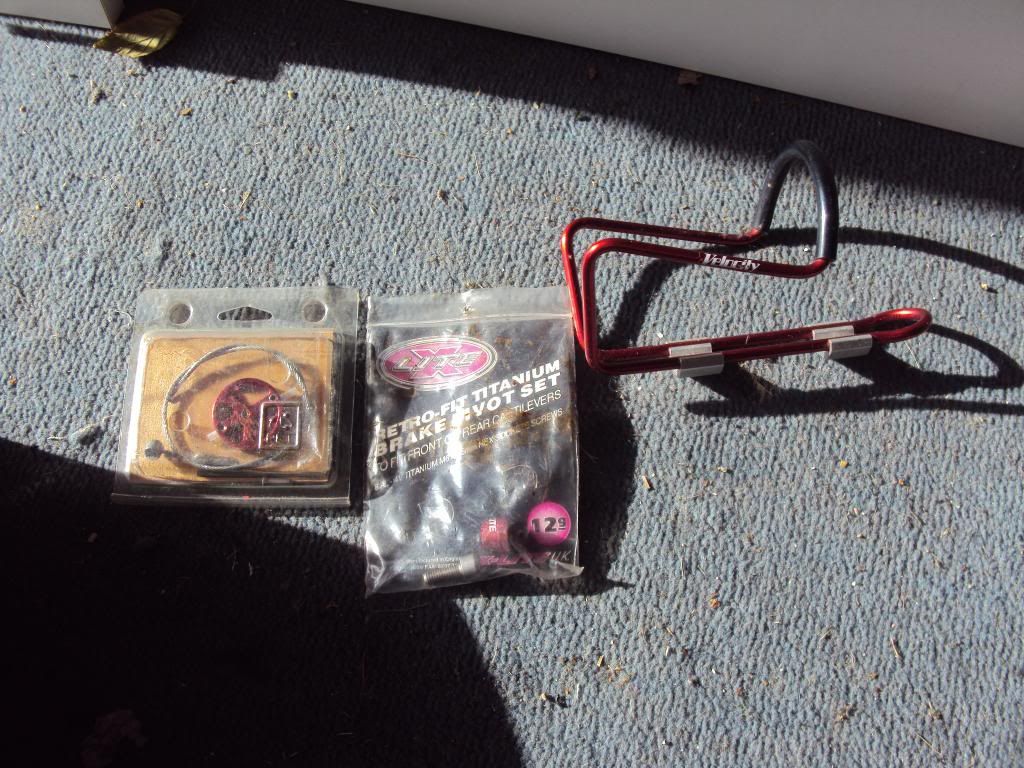 Brakes
M600 cantis (1 wheels worth) £3
M760 XT V brakes (full set inc noodles) £18
Shimane V brake (1 wheels worth) £2
Avid 10 V brakes (full set with noodles) plus Avid levers £12 (pitted, some rust)
Curve cantos (full set) £20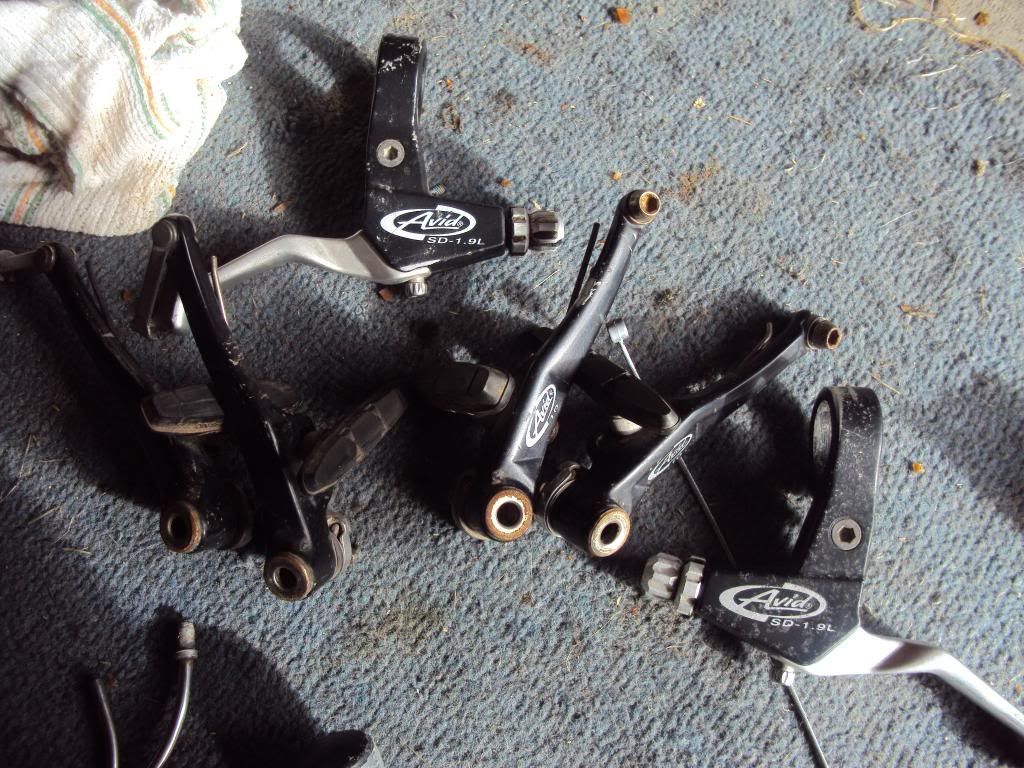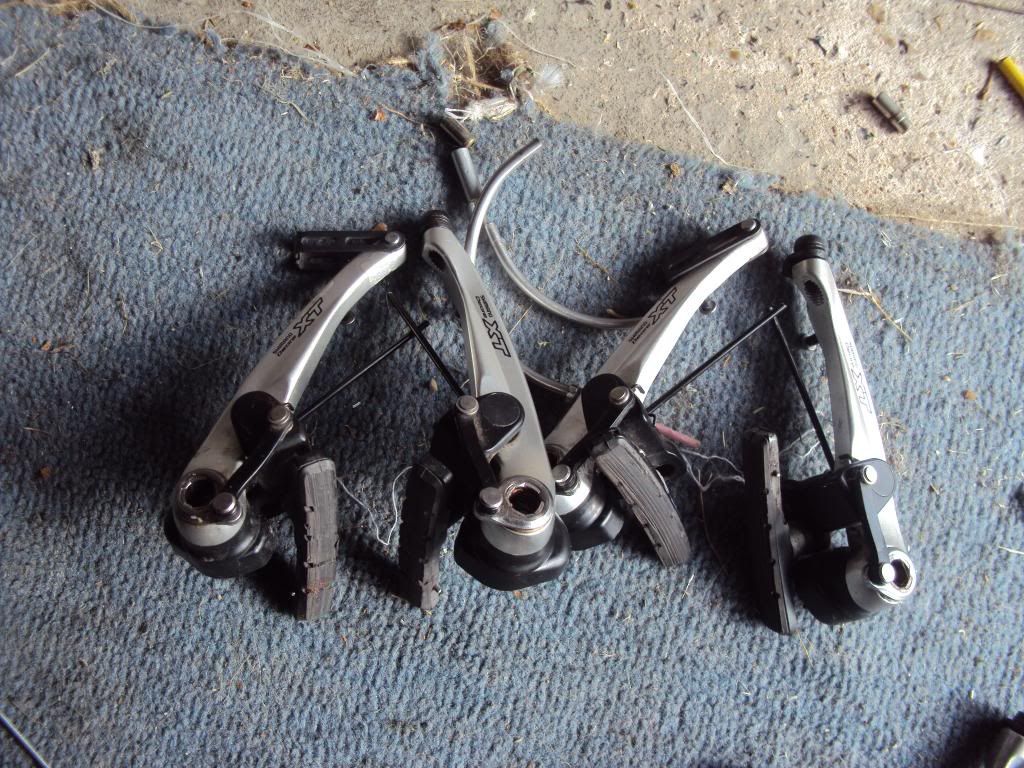 Bar ends
X lite silver, slight curve £10
X lite silver, short L £10
No name short L £3
No name, clamps inside bar £3
SOLD
CODA long curved £3 (well scratched)
Chainsets
Specialized (22/32/44) 175mm £12
Sugino (CODA) (22/32/42) 170mm £15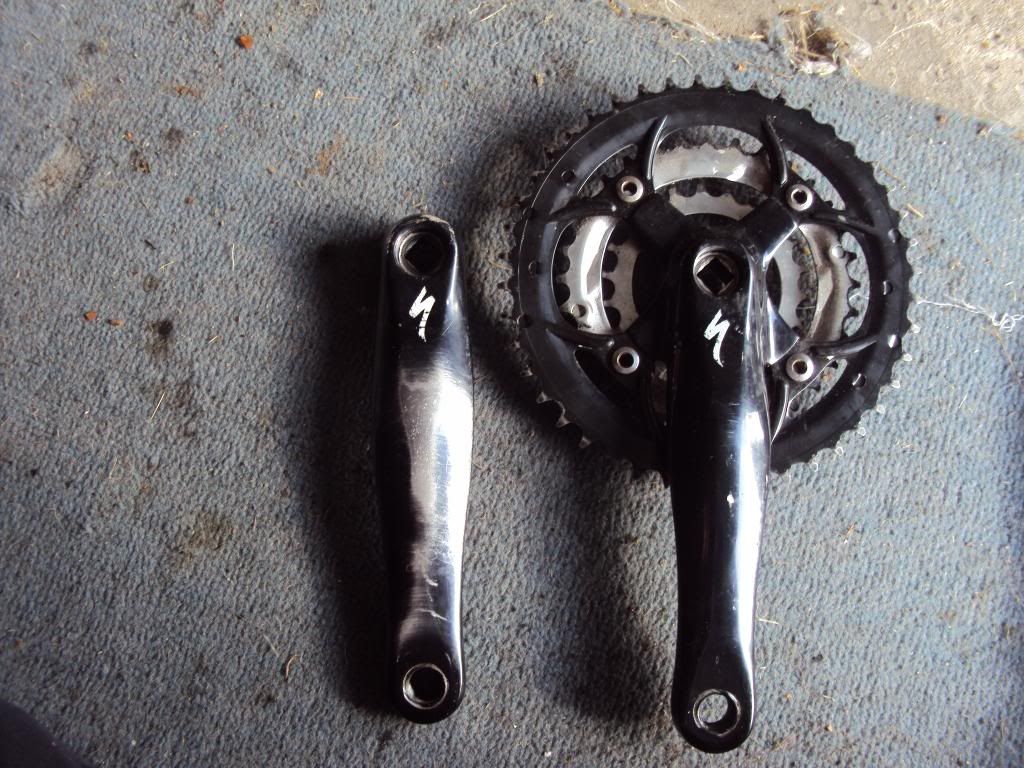 Stems
No name 115mm, 1 1/8", ahead, 5 degree rise (?) £3
No name 150mm, 1 1/8", ahead, 10-15 degree rise (?) £4
Syncros 1" ahead, 130mm, zero rise £25
Pending payment
Saddles
Bontrager £5
Madison G11 with a tear FREE
Rear Mechs
Deore RD-MT52 short cage £3
SOLD
M737 long cage (needs a good clean) £8