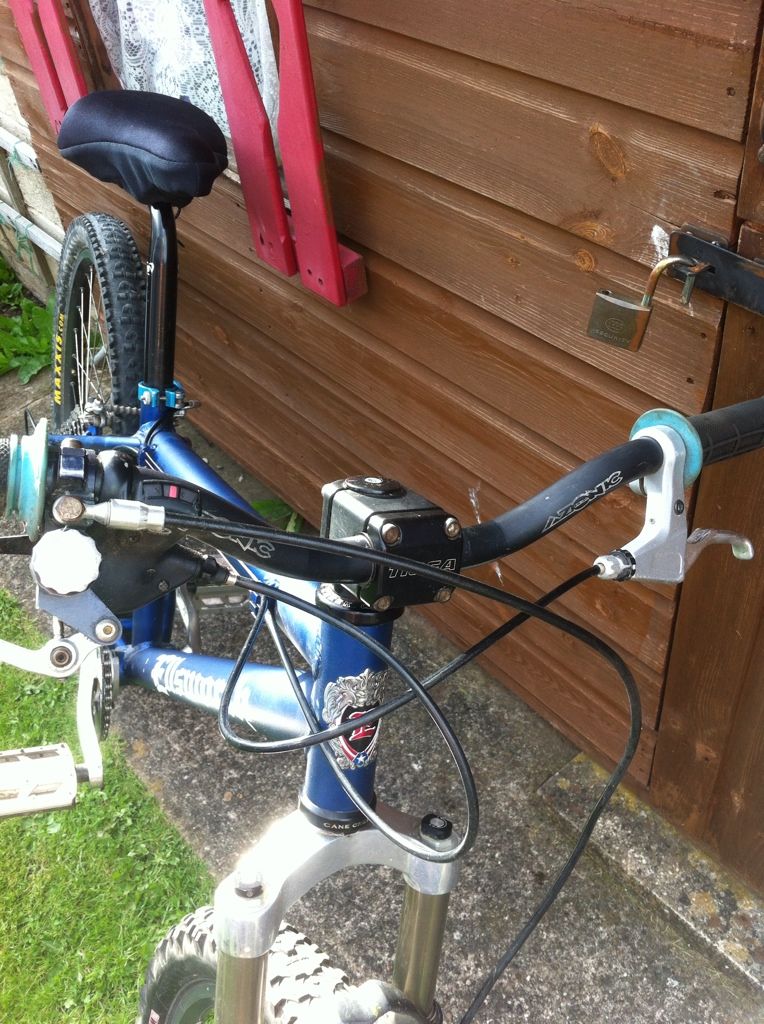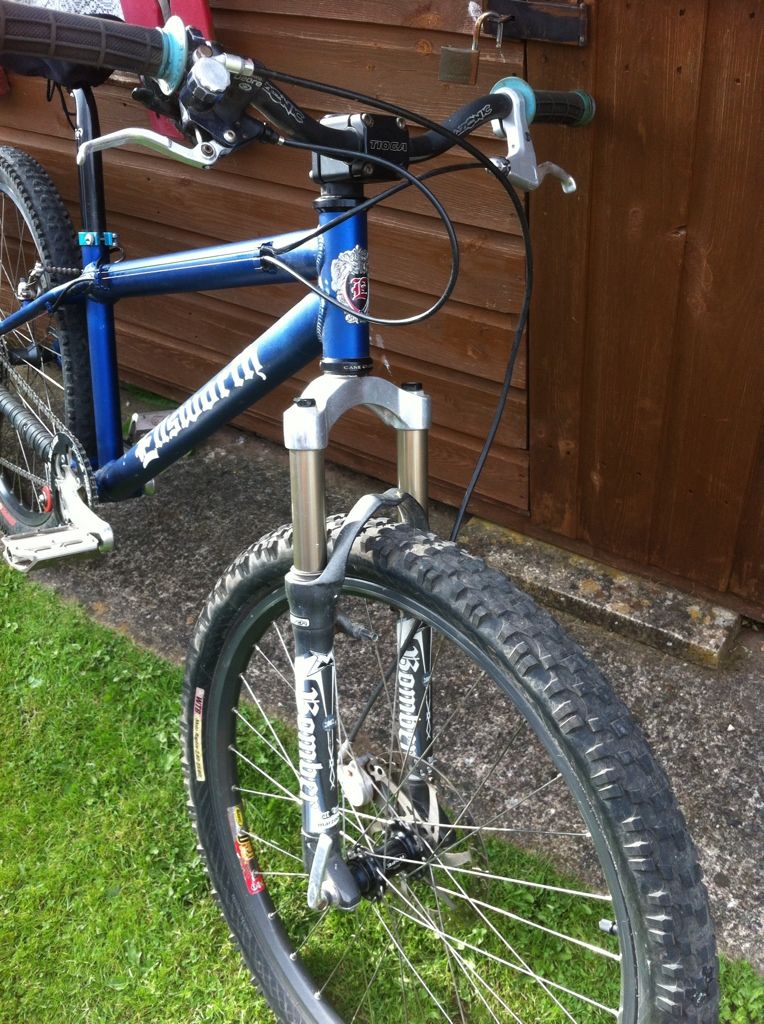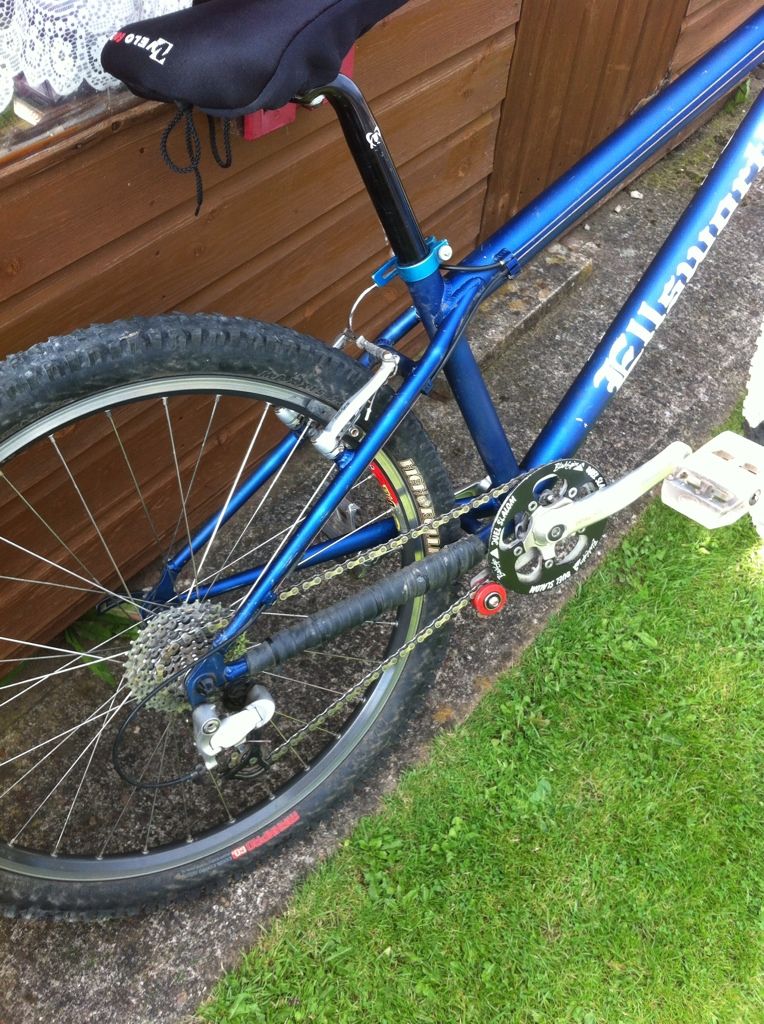 Here we have my old Ellsworth Specialist bike for sale, its not been ridden for over a year as I gave it to my wife and she has lost interest in it.
It is an easton aluminium frame and v brake only I think its about a 15" frame but will measure it to make sure.
Spec is dirt jumper forks, deore V rear brake, hope front brake( old but works fine) xt single ring cranks, xt rear mech,
deore shifter, hope 20mm front hub on mavic 521 rim, rear is deore hub on 521 rim.
Azonic bars dmr grips and dmr seat.
It could do with a service but you could ride it away as it is.
£250 collected from Sheffield, but would meet up if not too far.
Email is
robidoo1@hotmail.co.uk
Ps no pedals as I have nicked them for another bike