First up are these 80's Araya rims. I've been hoarding these for years, as they were the closest I'd come to finding a decent set of bronze RM 20's but I'm not going to use them so time to let them go.
The rims are in excellent condition with very minimal wear to the breaking surfaces.
A hard to find pair of 80's rims!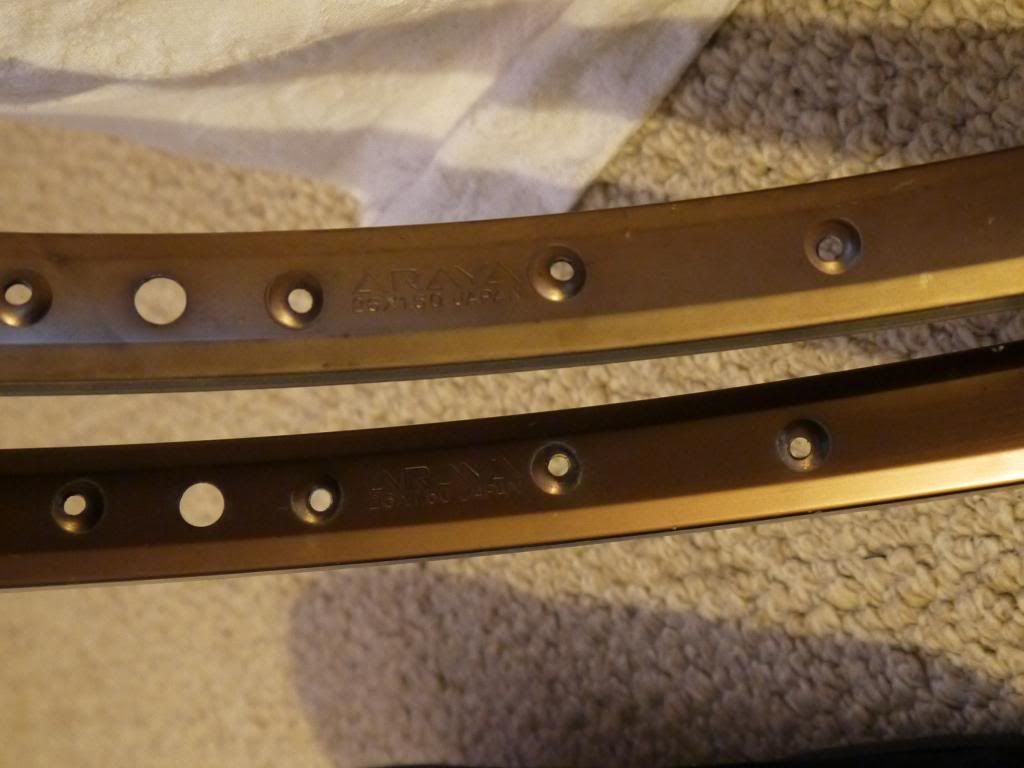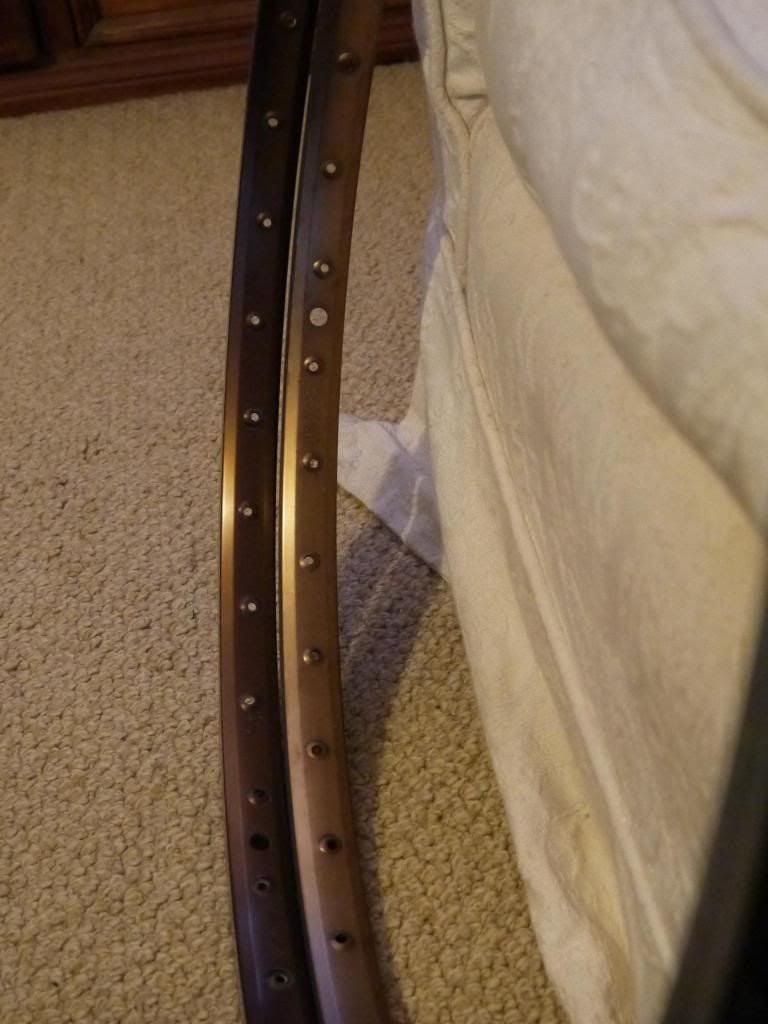 £30
Next is this set of 36 hole M730 XT hubs. These have seen light use and are in excellent condition. Come with 6 speed cassette.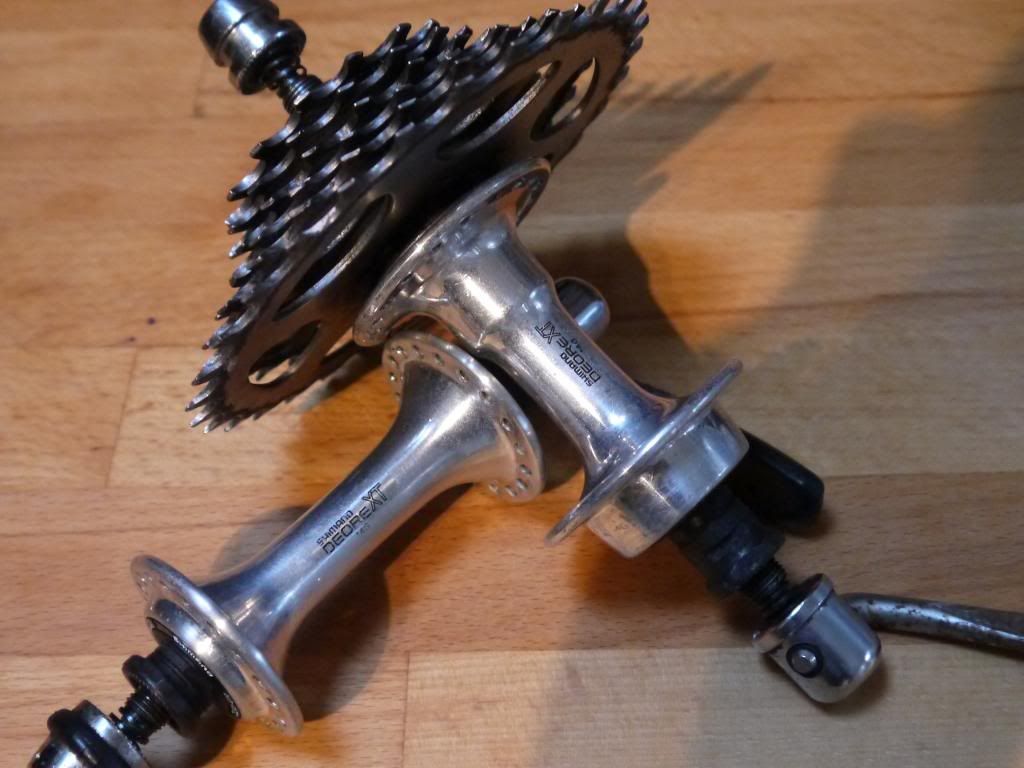 £30
Lastly are this set of 36 hole Araya RM20 rims. I bought these to go with the above hubs, but something else came up.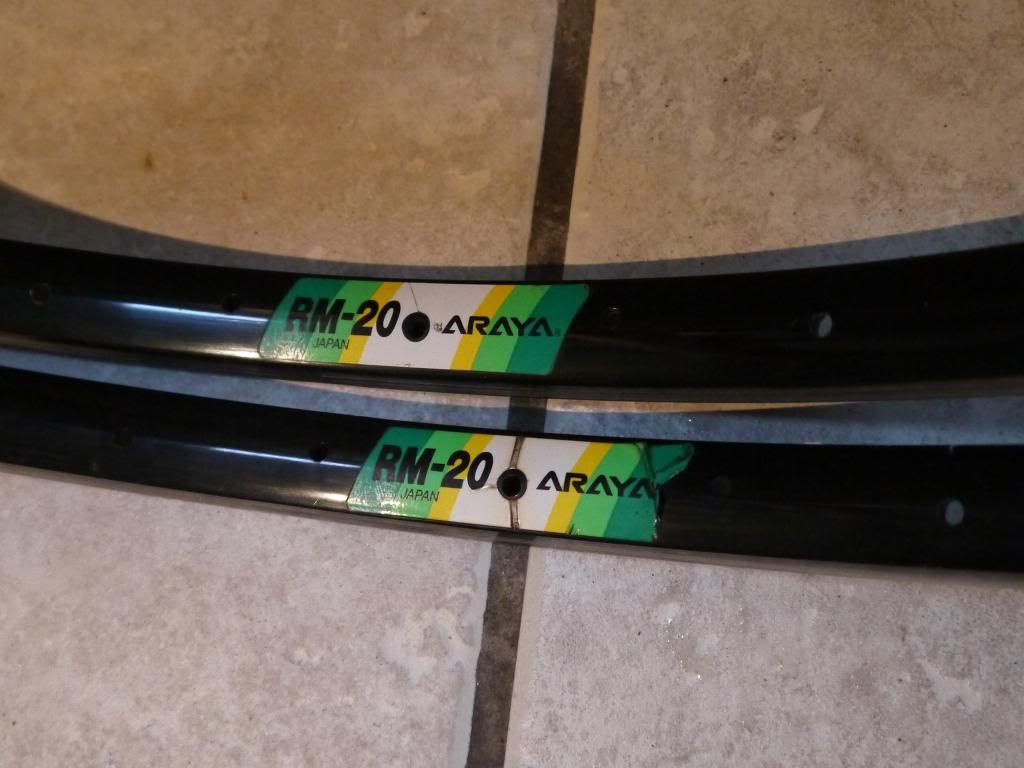 £25 (SOLD)
Prices are posted withing mainland UK