Top of the range WTB Saddle, one piece leather calf skin top, Kevlar corners, Carbon content shell, Titanium rails, perfect condition, very light for a WTB at just over 200g and extremely comfy, these were well over £100 new £45 posted
Hard to come by and Near perfect condition and becoming rare Chris' King " No Name" headset, no fading to the anodising and much brighter deeper colour than the modern ones. Silky smooth bearings of course. 1/1/8th hardly even any insert marks. Titanium top cap bolt.
£95 posted next day insured Or would swap for Campag' road parts (modern) Skeleton brakes/record front mech. Or maybe a 27.2 Ti' seat post?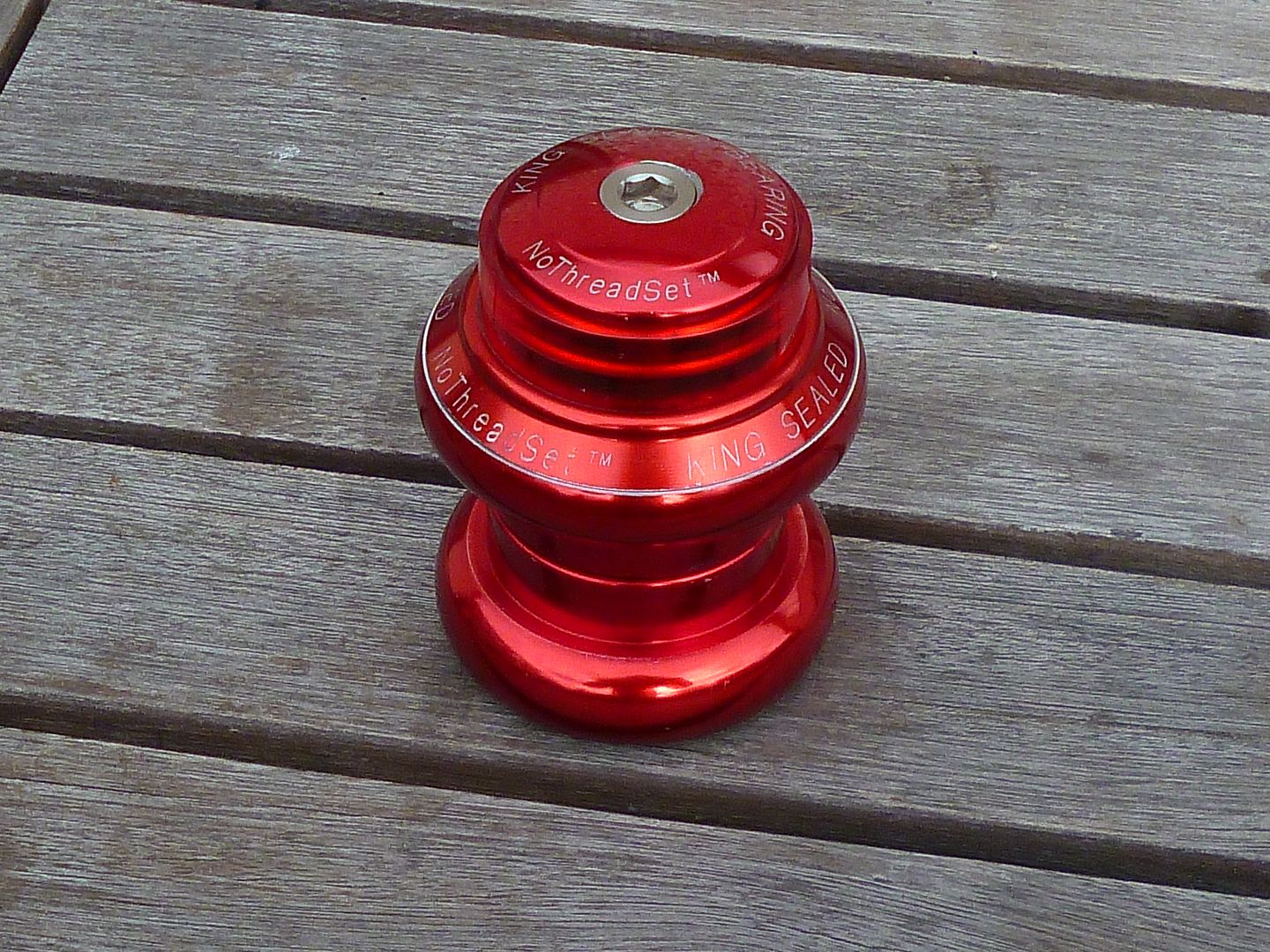 !2-26 lightweight 8spd Cassette, very light (Lighter than XTR) unused, includes blue Aluminium lockring £22 posted
Tidy set of Avid 20 V brakes in silver, have a couple of small issues, that don't affect performance, one locating pin is missing (just tighten up and adjust tension, work perfectly) and one tension adjuster is seized (but just balance with the other side) these include Titanium hardware, new Rim Wrangler cartridge pads (these are £22 a set alone and the Ti bolts etc more) all proper bolts noodles and boots as pictured, come in very light £32 posted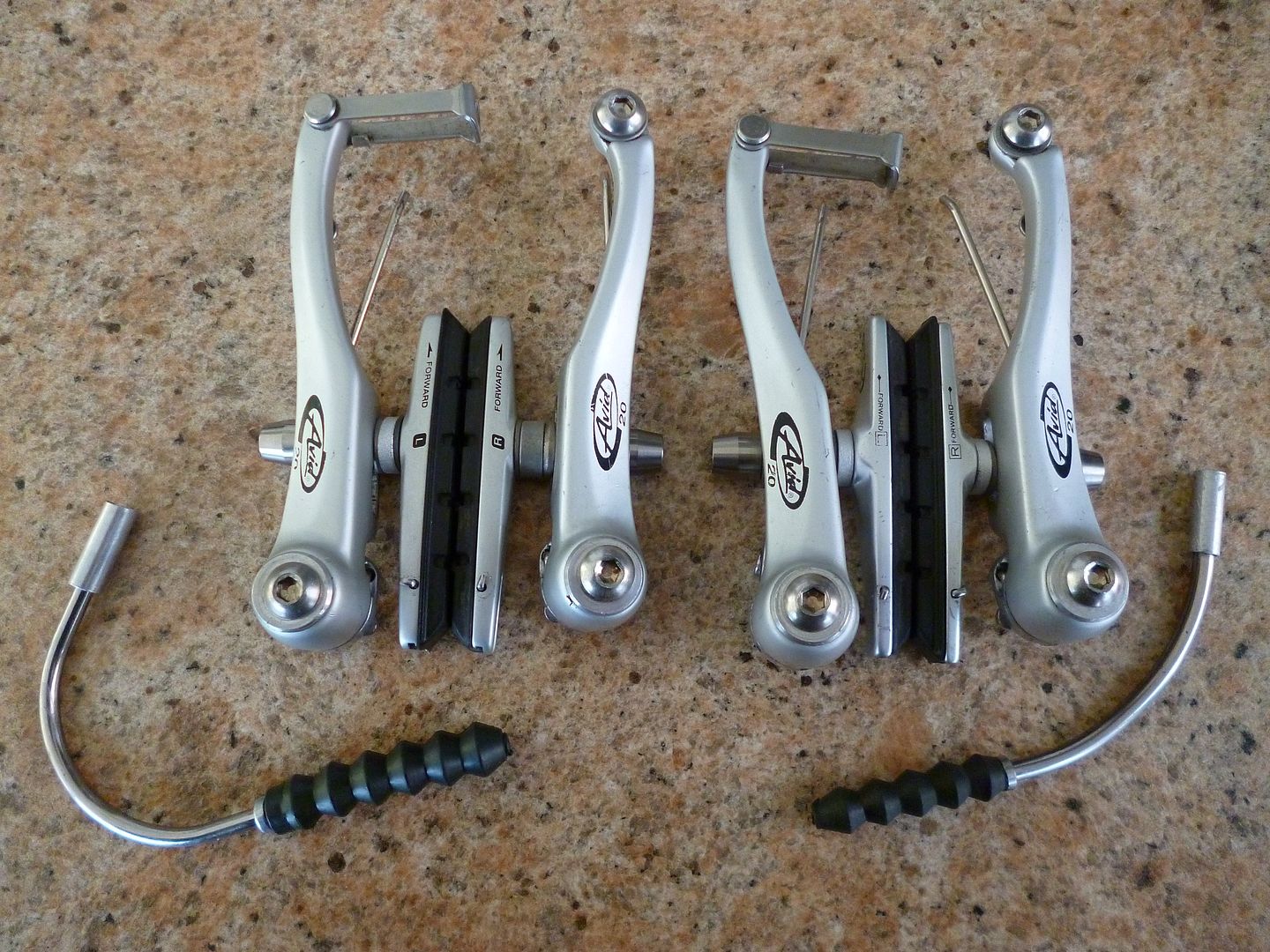 Tidy and smooth UN 72 122x68 BB £20 posted SOLD
Lightweight silver cage pedals, sealed silky smooth
bearings and only 260gramsthe pair!!!
£40posted SOLD
580mm by 25.4 little used Carbon bars, sub 100g and very stiff, safe for bar end use and no weight limits (these were very pricey) £40
Also 29.4 by 350mm Zoom seat post £30 posted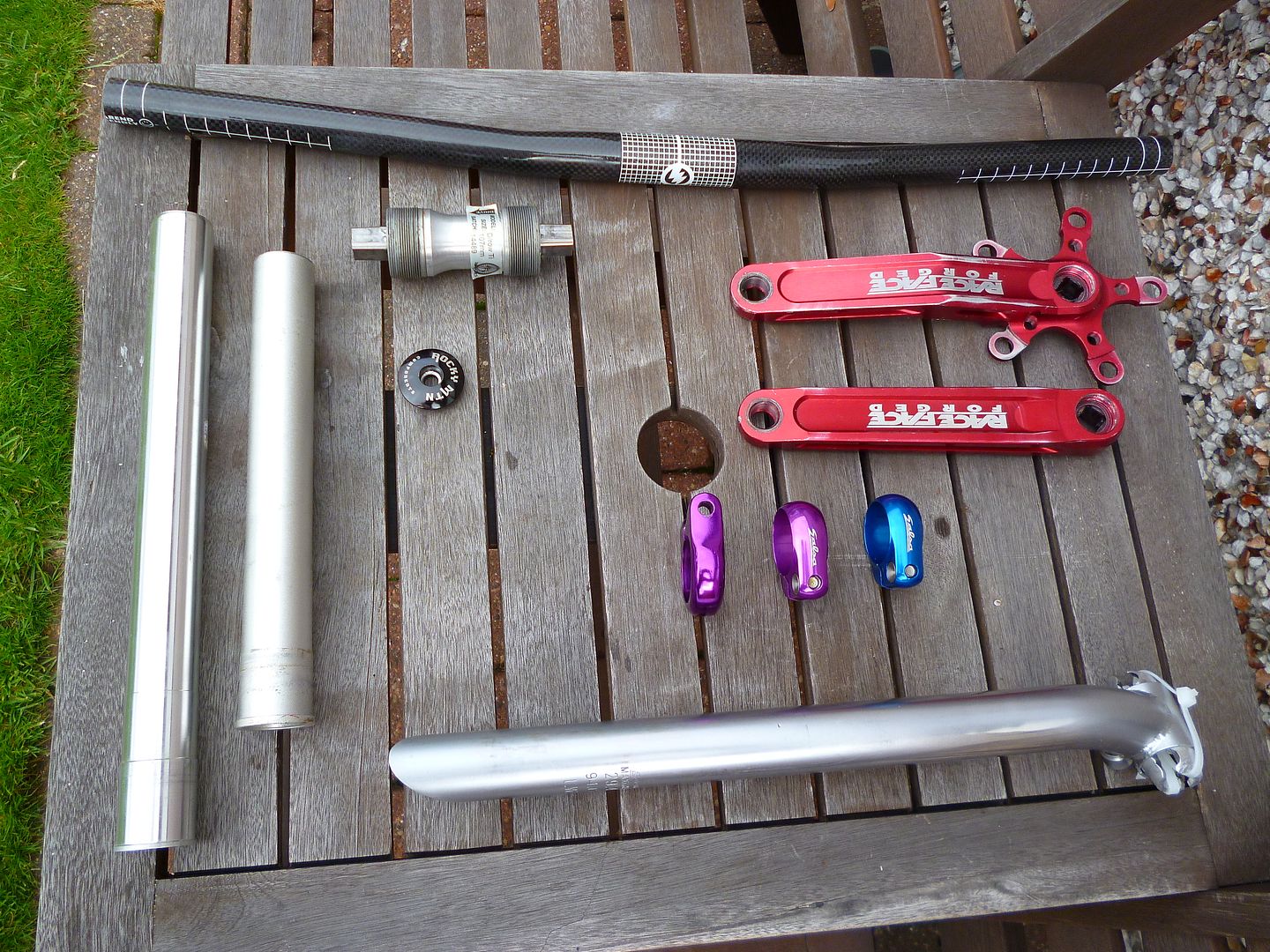 Weight weenie cnc'd brake levers, as new, used these with both V brake and Canti and they worked well with both. £40
Odyssey pedals, like new £22 posted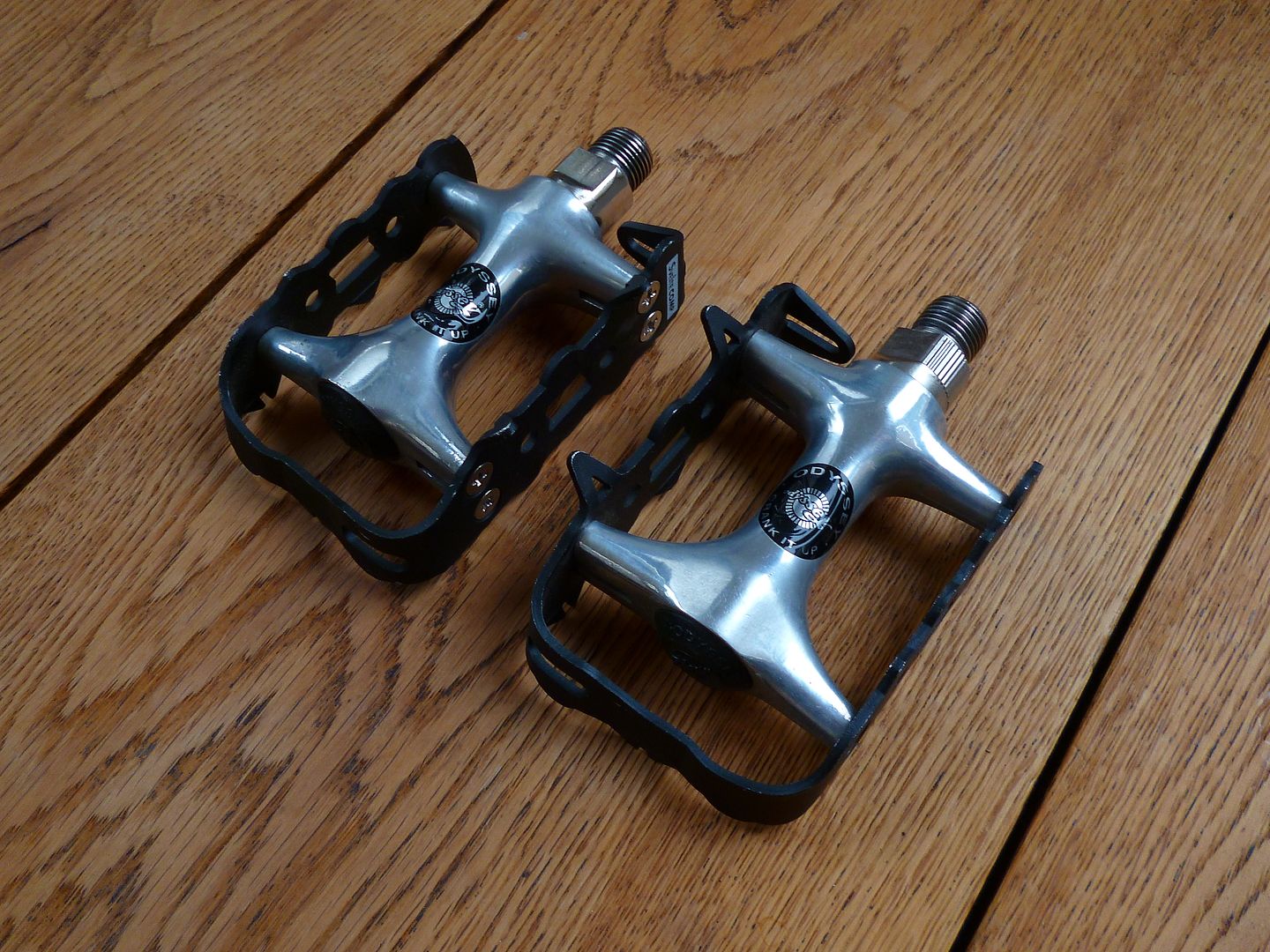 Pace 42t CD ring like new £22 posted
three nice stems all 1-1/8 and 25.4
Pace CNC 50mm reach £45 SOLD
Ritchey 90mmx6 deg WCS version so very light around 100g £30
Control Tec 90mmx5deg cnc top end version again very light £35

_________________
Live the dream-Ride on!