These came on a donor bike that I bought from on here. I'd planned to use the hubs on a build, but have now bought something else which means these can stay built up.
All I've done is give them a quick wipe over, so plenty of scope to make them look even better.
The rims show very light wear to their braking surfaces.
Comes with the 6 speed cassette that's fitted, the qr's and the tyres (more to add protection during shipping!).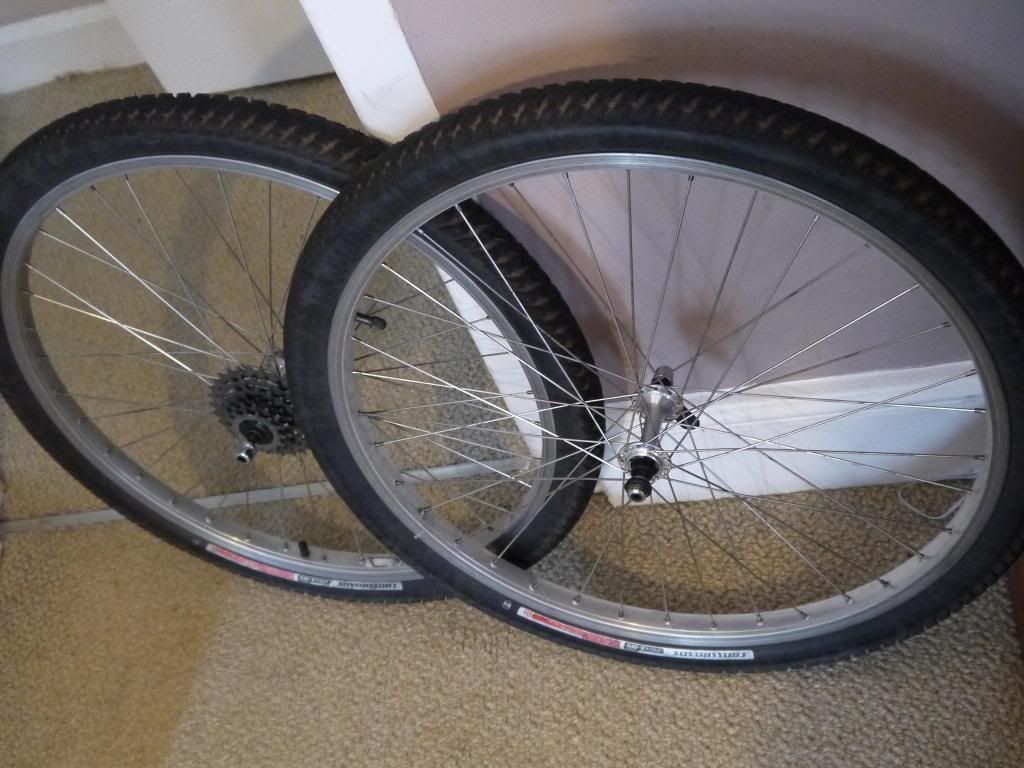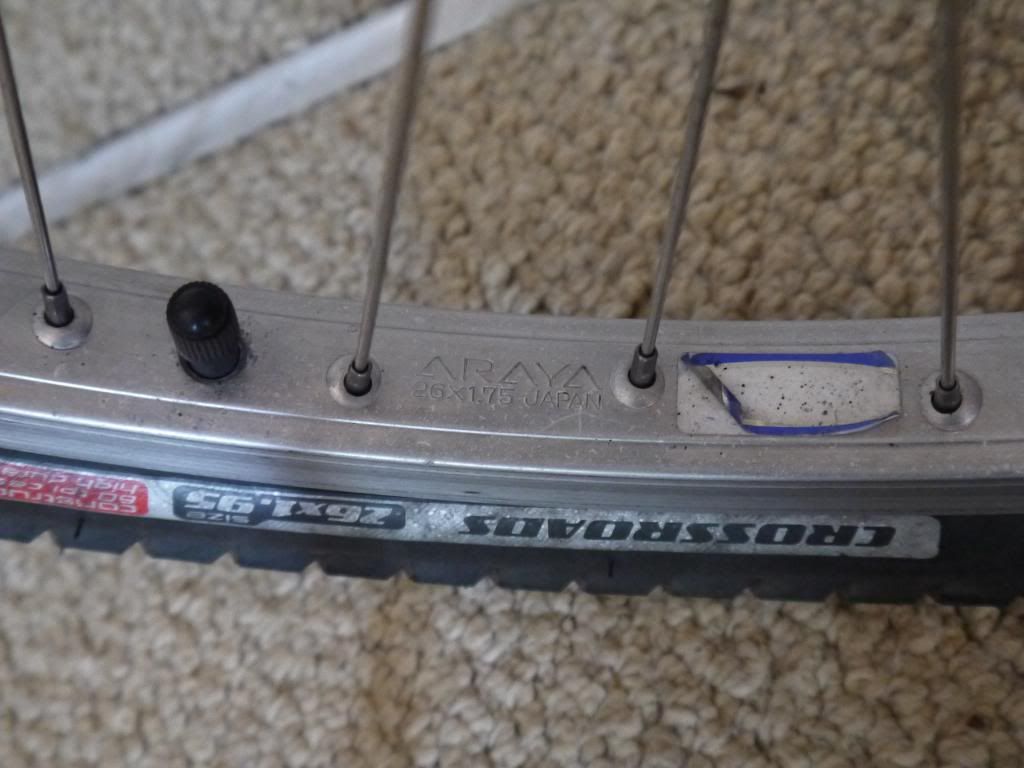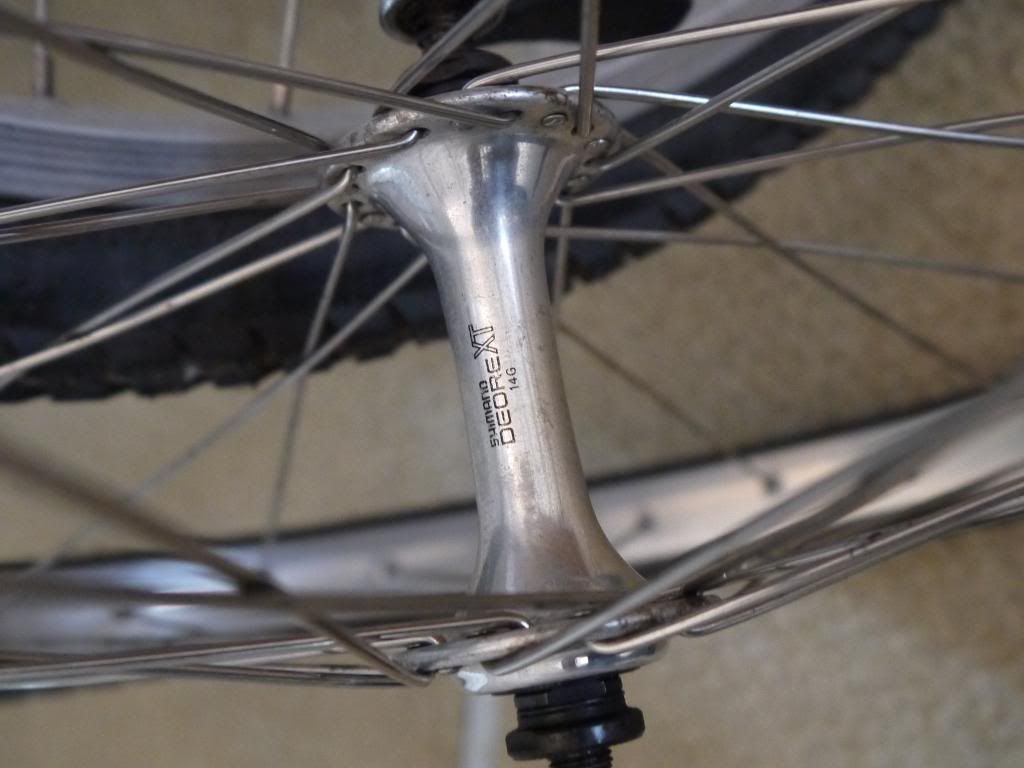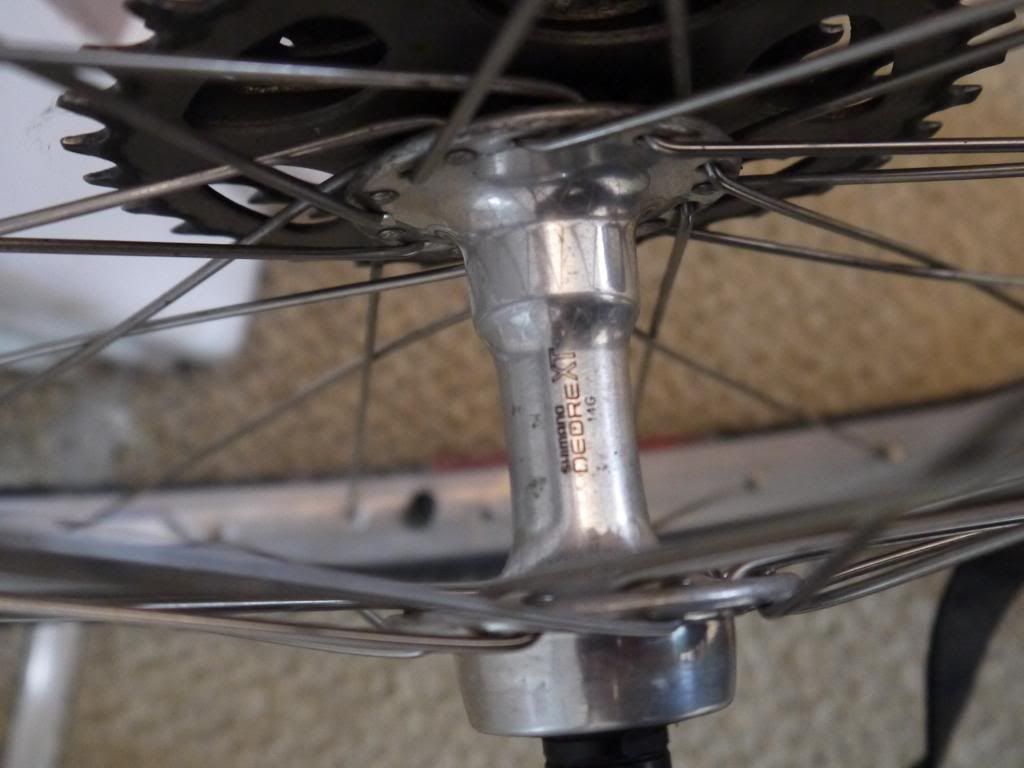 I'd like £70 for these, posted within mainland UK.
I'll also sell the dark ano RM20 rims that I'd bough to go with these hubs for an extra £20, if sold with the wheels.
These are the ones with the green and yellow labels though, so not strictl;y period correct for these hubs.