Still got these few bits to shift om if anybody is interested. These bits have come of various builds and are no longer needed. I have cleaned everything up so its all good to go
All prices include UK postage and I would prefer PayPal gift please.
I'm open to offers if the prices are a bit off.
Dibs on the thread and then PM me for more info or payment details.
-----
1. Misc black pedals. Bought but never used so they are brand new – £7.50
-----
2. NOS Magura Racelines – 1995. Just the Calipers and levers. Fluro yellow. Boxed. £45
– SOLD
------
3. NOS IRC Mythos XC Amberwall Tyres. 1.95. Brand New and never used. £15.00
– SOLD
------
4. Onza Bar Ends. Good condition, one logo is partly faded but they do come with the bar plugs. £10
– SOLD
-----
5. Specialized Stumpjumper decal set. Yellow. Bought these from Gil but never used them. £10
– SOLD
-----
6. LX Front Mech. bottom pull. FD-M560. Again in OK condition. Works well but there are some scratches to the black paint. Logo still visible. £10.00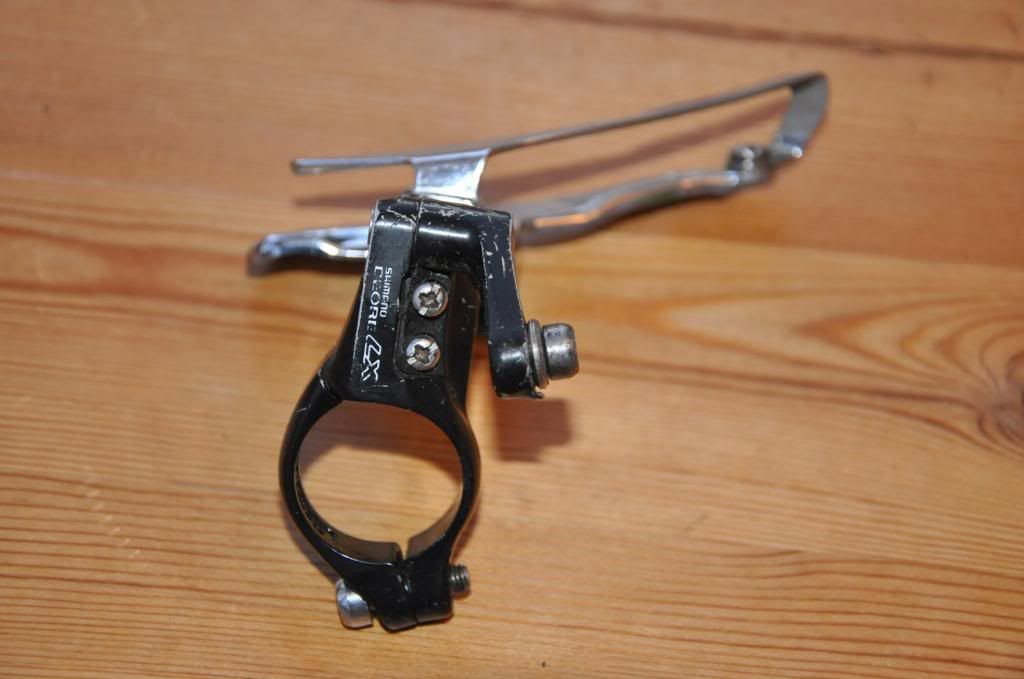 -----
7. Specialized fork brace. In good condition but has a big scrap near the cable guide. £5.00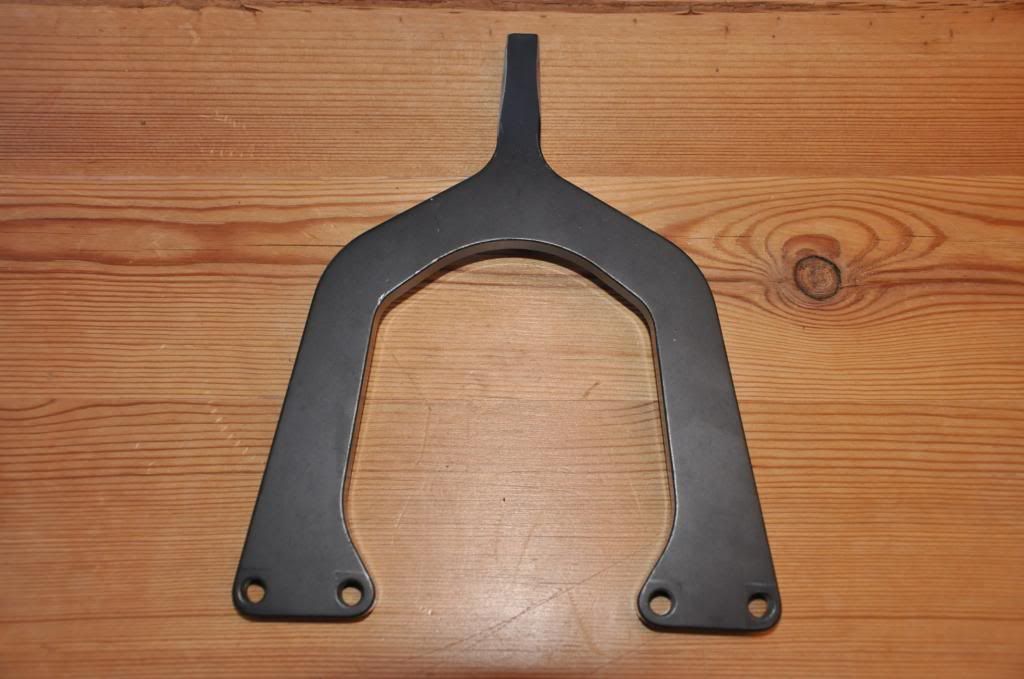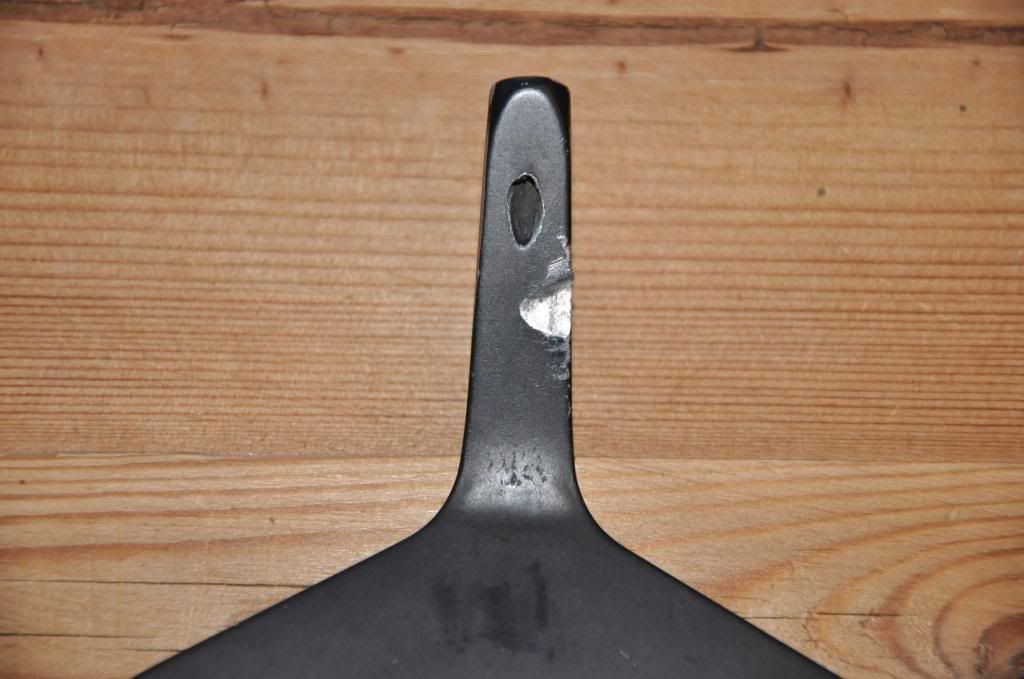 -----
8. Rock Shox Indy XC forks. 1" threaded steerer – 160 mm / 40 mm threaded section. In OK condition with a fair few scrapes, especially on the brace. £20 + postage. Apologies for the bad images, I had to take them on my phone
-----
9. Ritchey WCS grips. As new. Still on the packaging £5
– SOLD
-----
10. Kalloy black seatpost. 350 mm, 27.2 mm. In ok condition, logo is faded but still there. £10.00
– SOLD
-----
11. Sachs Huret Classic Front Mech. Logo is a bit faded and the cable bolt is a bit fiddly, but its fully functional. £10.00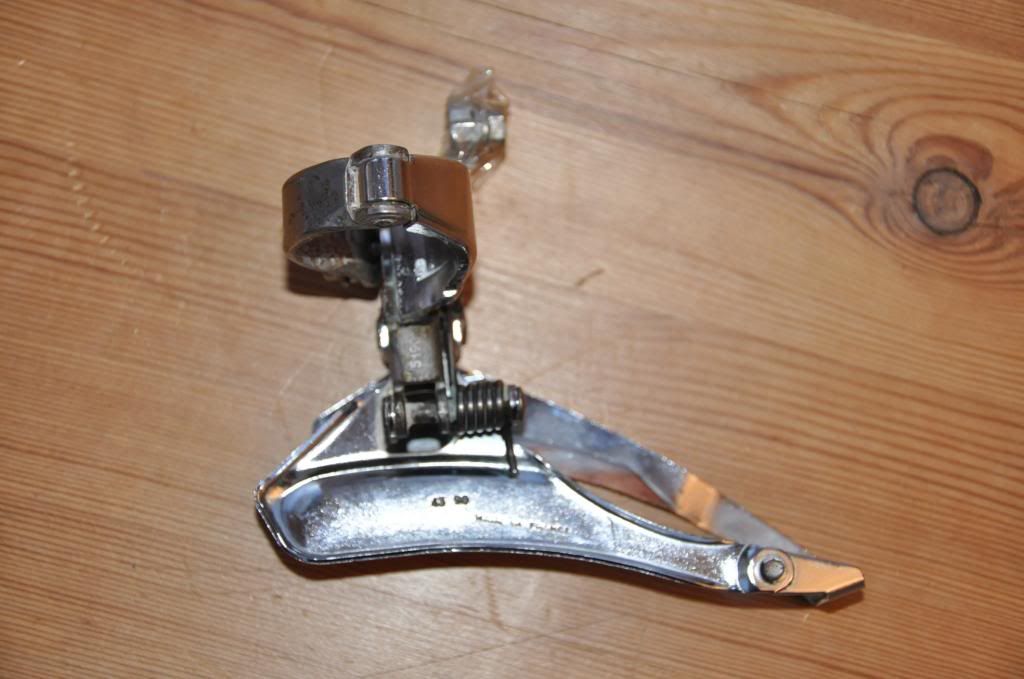 -----
12. Misc black bar ends. Don't know the make and they are in ok condition. £5.00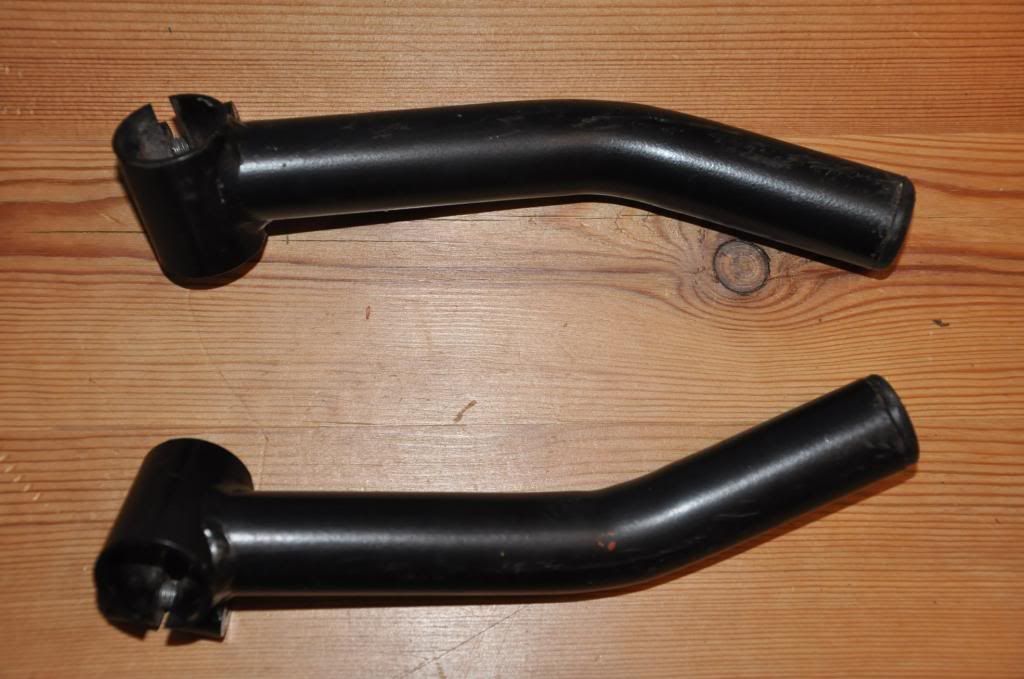 --------------
SOLD ITEMS
--------------
Misc silver pedals. Bought but never used. £7.50
Shimano UN54 Bottom Bracket. D-NL. 68 x 122.5. resanable condition and smooth. £5.00
Icon stem – 1", 0 degree rise, 135 reach. In great condition and a lovely gun metal grey/blue colour. Logo is good both sides. £10.00
Shimano DX cranks. FC-MT60. Drive side only. 175mm. TA 46/36 rings. Shimano granny ring. Plenty of scrapes and scratches but would polish up well. I do have any unmatching right arm which is 170 mm but unsure of the series. £12.50
Specialized quill stem. 1", 135 reach, 254. mm clamp. Was black but somebody has tried to take all the paint off. Would look brand new with a respray. £10.
LX Cranks – FC-M562 170 mm, Black, 22/32/42. In OK condition. Plenty of scratches on the arms but nothing major. Rings are in good condition. Would look ace with a bit of a DIY respray. £20
XT Rear Mech. RD-M739. 8 speed with Tacx pulley wheels. In OK condition. Lots of little scratches but would come up nice with a good polish. £12.50
XT Shifters – SL-M732. In good condition, a few marks here and there but nothing major – £22.50
A nice set of DX cranks. 170 mm. Some deep scrapes and normal wear on chain rings. Threads are all good. Looking for £25
DX front mech. 31.8 mm bottom pull (I think). A little worse for wear but still functions perfectly. Still has the logo and everything. £10
XT rear mech. In good nick with some surface wear, logo is still there and jockey wheels look like they have plenty of life left in them. £20
A pair of Michelin Wildgripper Comp S green tyres. I think they are 2.1's. In good nick, very good tread, they just need a good clean. £30
Ritchey Forcelite handlebar, uncut, good logos, there are a few marks but nothing major or that will probably be seen when used. £12.50
Ritchey quill stem, silver, 1 1/8 threaded. Standard clamp, 135 mm reach. Overall good condition. £12.50
STX 1 1/8 threaded headset. Looks in very good condition and the bearings all seem smooth. £12.50
Odyssey Quick Release seat clamp. Silver, 31.8 mm (but need to check). In pretty good nick with a few marks. £5
Ritchey Vantage Comp, DX wheel. Hub is in great condition with all logos but the skewer is a little scratched. £27.50
Race guard. In great condition. £5
Onza Porcupine Racing 2.1. In ok condition, plenty of life and tread left with some signs of wear on the side walls. £8
Continental Supercross/Baja 1.95. Good condition, plenty of life left with no major signs of wear. £15.00
Continental Navigator Pro, 1.95. good condition with plenty of life left in it. £12.50
NOS Ritchey Forcelite stem, black, 1 1/8", 135 mm reach, 25.4 mm clamp. All decals are complete and in very good condition. £12.50
NOS/NIB Campagnolo Euclid Front Mech, multi position clamp. £55
Selcof seatpost. 30.2 mm, lots of scratches and scuff. I know nothing
about this make as I've never hear of them. £6
Onza silver bars ends. In good condition, logos still good and there are a few scrapes on the clamps and bars themselves. No end plugs I'm afraid. Karma'd to Sinnerman