Hi,
I'm looking for a nice frame that I'd like to obtain through a swap against some I have lying around
..
I'D LIKE:
A retro (pre 98) hardtail 18"-20" frame with a 1 1/8" head tube (the tube itself not much longer than 12cm) and
preferably
a 27.0mm post, though the latter is flexible.
Material does not really matter: alu, Ti, steel, .., and manufacturer doesn't really either.
I GOT:
An 18" polished Zaskar from 1996 with an 1 1/8" head tube, 27.0mm post
.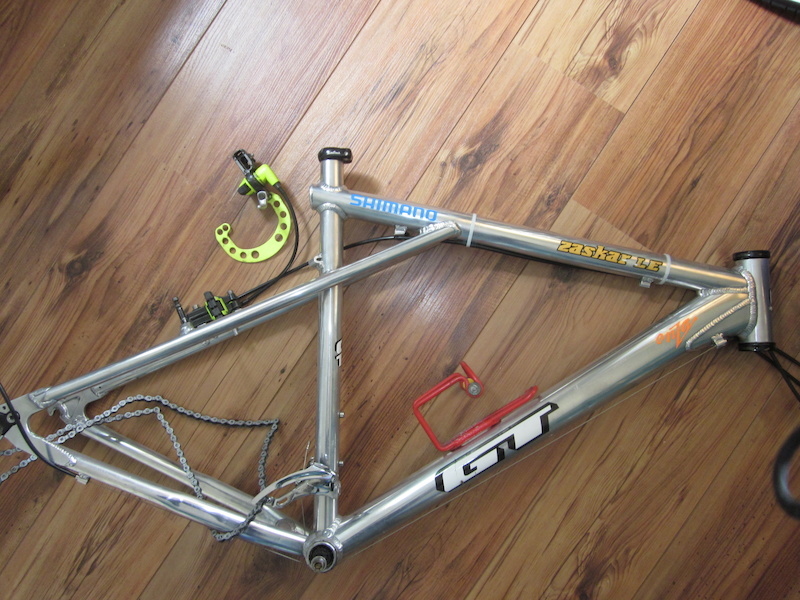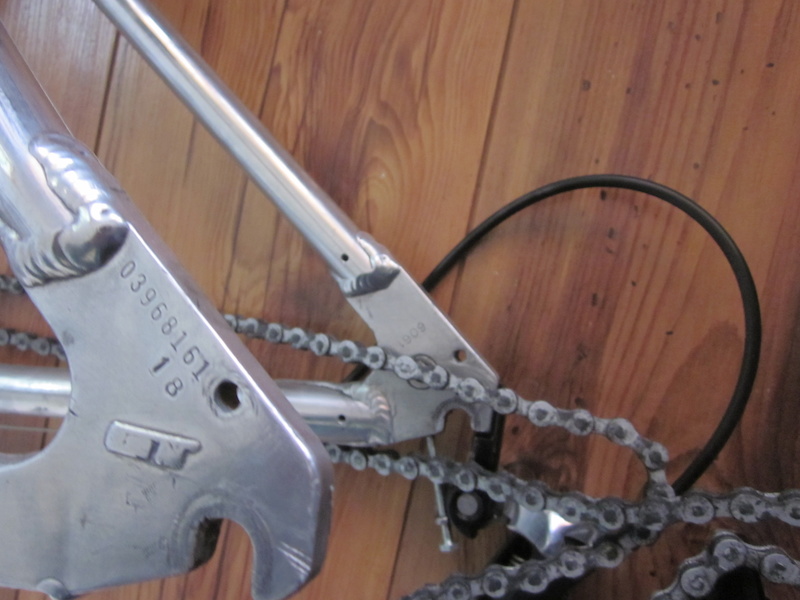 A red alu frame of unknown making. It has an 1 1/4" head tube, 31.8mm seat tube. Seat tube length c-c 48cm, top tube c-c 54cm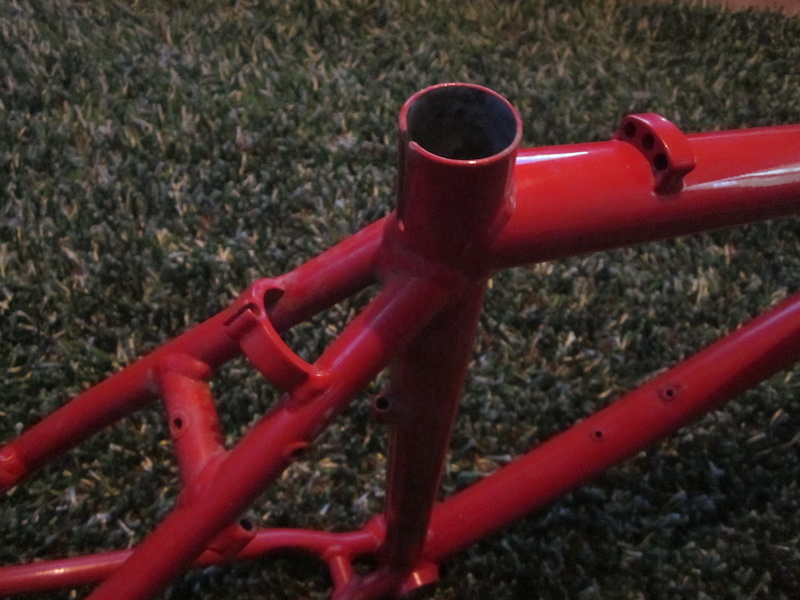 Anyone got a frame (similar quality/condition as those above) that they'd be willing to swap
?
Inclusion of parts that match/fit a frame of interest into a swap can be discussed
.
E.