I have a Shimano Xtr M950 front mech, size is 28.6mm and is top pull I believe, please correct me if I am wrong.
Anyone interested in a swap for an equally good conditioned Xt M735 ? , size would have to be 28.6mm but actuated from the bottom.
here is a couple of pictures of my Xtr front mech, it has storage marks on the band as can be seen , so not perfect cosmetically, but quite nice.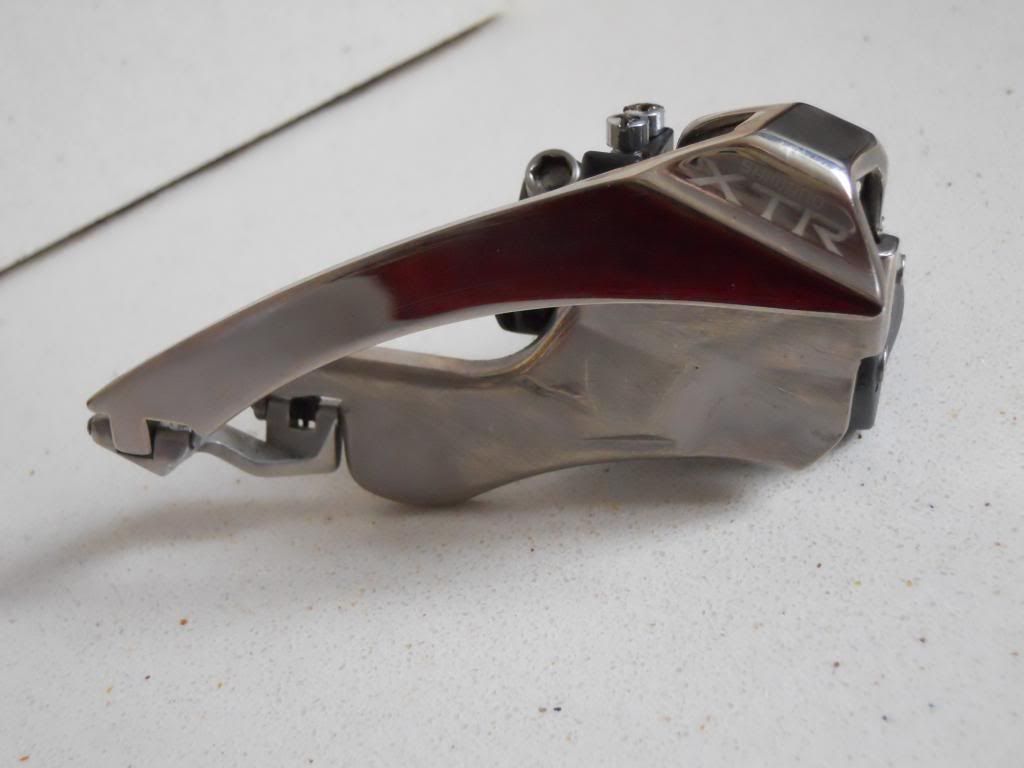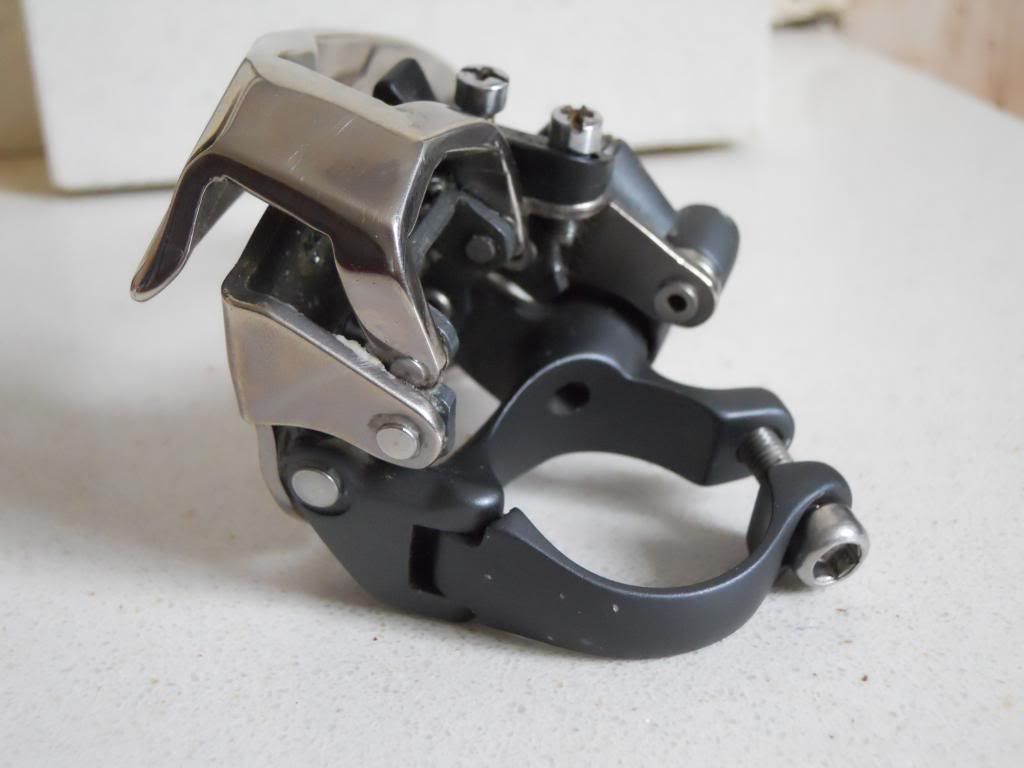 get in touch if you can help.