99% sure this is the right section...
Picked these beasts up a couple of weeks ago for my Kona explosif build but I've decided that I'd rather run a set of project 2s just to keep that authentic Kona look...
These are 1 1/8 x 206mm
Rim brake only
400 mm axle to crown
880 grams according to the kitchen scales
Nice retro black/brown metallic colour with gold P-Bone logo on the side
Solid forks in good nick! Asking back what I paid for them, will swap for a set of TB project 2 with similar steerer length (thread less)
If they don't go for this price then I'll probably hang on to them...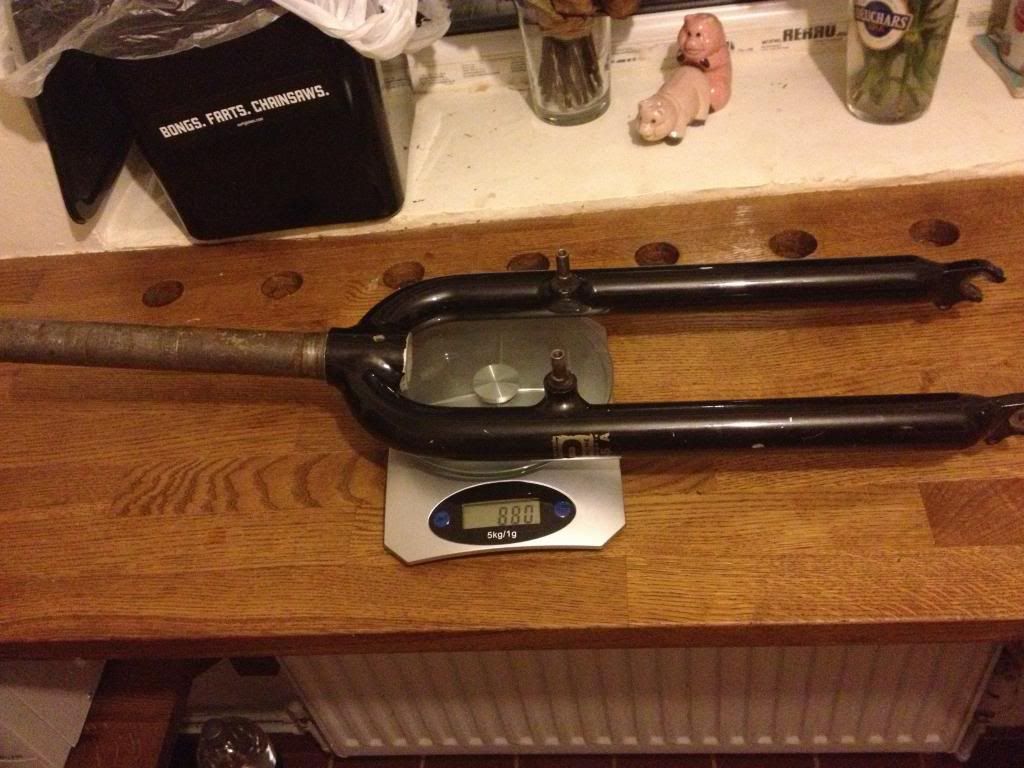 Cheers
NOW SOLD