Had these on my old weightweenie project, and no real need for them anymore. Managed to source a front rim in black, so now they're virtually 95% a matching pair.
Hugi hub in black up front, silver Hugi hub at the rear, X517 rear rim and DT front rim... If you removed the decals both rims would look near identical.
Cassette is a CNC machined 9sp affair, ridiculously lightweight, and worth 90 quid on its own. Tyres are continental supersonic twisters which again are ridiculously lightweight. Tubes are brand spanking new, but portly butyl ones.
Hubs spin perfectly, freehub is deafeningly clicky
and both wheels spin straight and true, cos my LBS just trued them up for me and they've not been used since.
Total weight for the entire package is circa 2.5kgs. With lightweight tubes you'd be looking at 2.3kg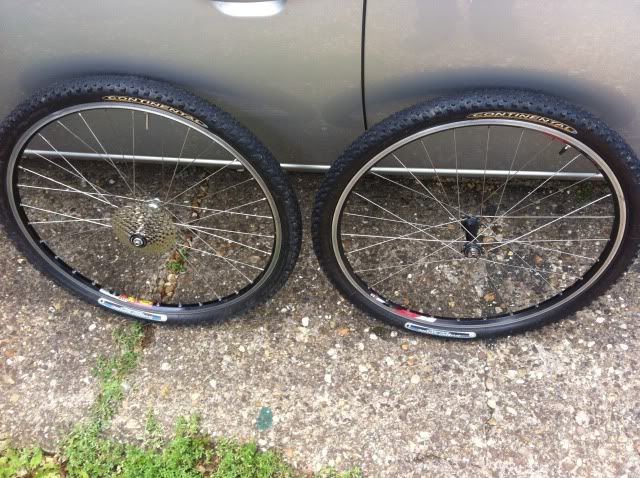 Price is £250 shipped in the UK, fully insured. EU buyers will need to add £20 to this price.
SOLD £190
Any questions, just ask.