I am listing my Ozone frameset for sale due to never actually getting around to building it or doing it justice. It's a tad small for me also.
So, it's a 1994 Ozone Oxygen, regular diamond frame as opposed to the E-stay frames Ozone (formerly Bigfoot) were renowned for. Approx 17" size frame in ano Red finish that has faded a little, evidence from removed decals. It has a gold ano machined seat collar with matching Gold Zero QR lever & the dropouts at the rear also match in Gold ano.
It currently has a Royce ti B/B fitted which I havent got around to removing due to needing a Royce tool. There is also a Ringle Moby post in Black which is a bit scuffed.
So a few pics quickly nabbed from my photobucket account.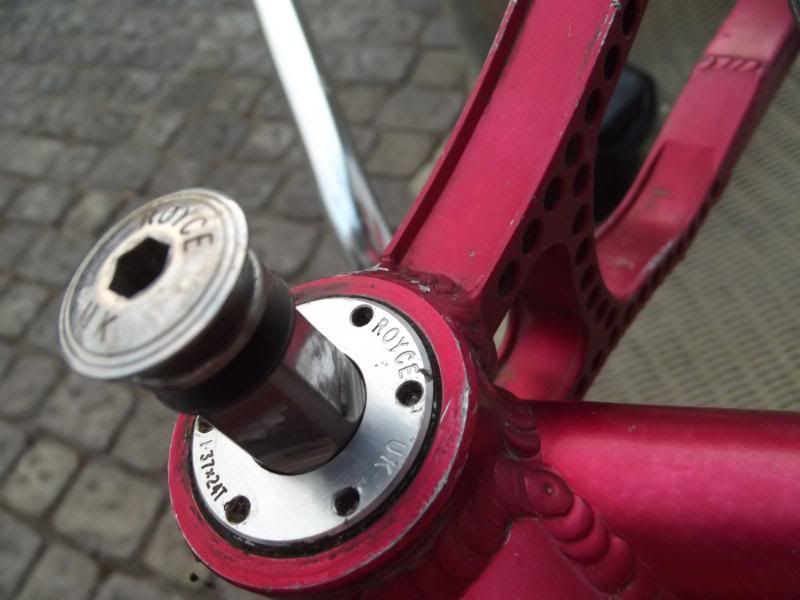 Any further pictures or dimensions required just ask. This a lovely example of British retro MTB history & stunningly made too, lovely machining to the rear end & a pretty rare beast. Somewhere I have the pages torn from MBUK when they tested the same model, they were very impressed.
I am asking £160 for the above. Postage is on top.
_________________
Riding:
Cannondale R800, Thorn Enduro-foco
Hoarding:
Orange Prestige, Ozone Oxygen, 92 Klein Rascal
Totally biased, the best bikes in the world are:

90' Raleigh Mirage

91' GT Talera

92 Diamondback Apex

95' Mongoose iboc zeroG

97' Voodoo Erzulie