Time to move these on to someone who's actually going to get them going
They require a service/rebuild as they don't rebound properly and there is a dent in one of the stauntions, although I believe this is above the max travel point. One of the magnesium bridges is missing, but fixing bolts are present. The bridges are still available from Tim as are upgrade versions.
Steerer is 1.1/8th unthreaded and 180mm above crown. £45 posted.
Pace RC36 (Evo£ I think) disc mount forks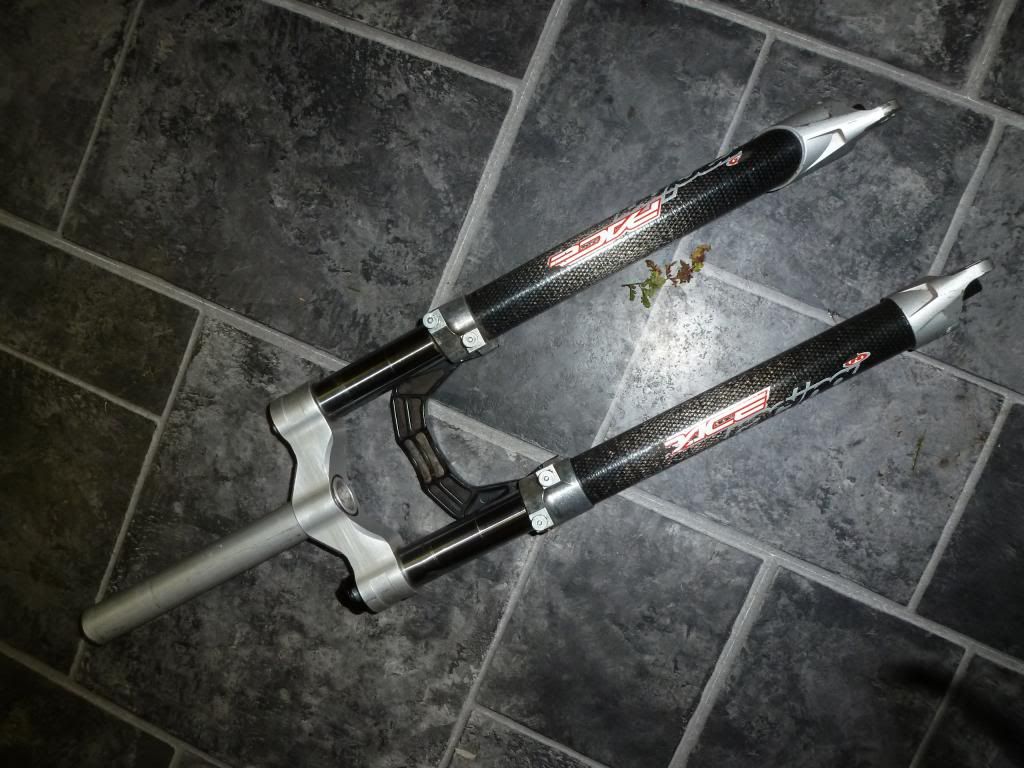 Dent
_________________
WANTED: Kona Sex One rear brake canti hanger pivot thingy - GOT ONE!
I could be tempted by a 19" - 21" Dave Yates (mountain) frame.................and no I still don't do trail centres
http://www.corrieyairack.org/index2.html