Bought these recently, but there's a new bike on the way, so strict 1-in-1-out policy dictates the sale
Judy SL forks with 1-1/8" 192mm steerer and the Ti booster bolts, bottom leg bolts and canti studs. In classic Judy SL yellow, there are scratches to the outer legs as you'd expect from 16/17yr old forks but in the grand scheme of things very good condition, considering this...
Internally the stanchions are almost perfect, just a couple of small marks that are barely noticeable. The elastomer stack on non-drive side is complete and not reduced to dust, and the drive side has a spring conversion..
I've stripped and rebuilt these today with oodles of grease and new damper oil... damper is perfect, bump and rebound function perfectly, so all in all a set of lovely Judys you can bolt straight on and go out and play with...
Also included is a brand new Ritchey headset, with the crown race already fitted, which I fitted to a frame Thursday last week, stripped out today and has never been used..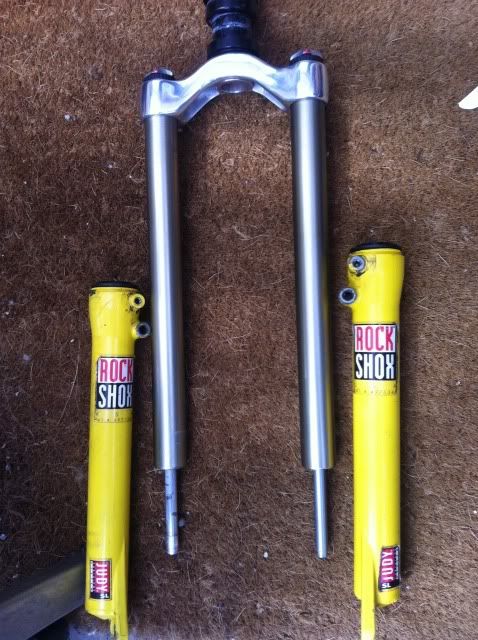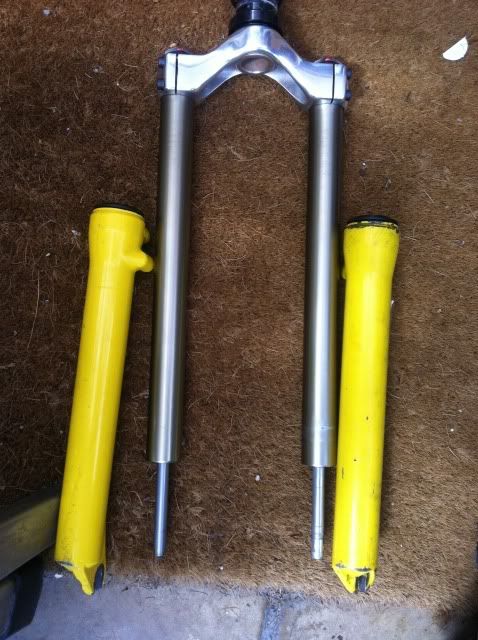 Price for the lot is £95 posted (fully insured) in the UK. Feel free to make a cheeky offer if I'm way off..,
SOLD