Nice Klein which I've been building over the past year or so. I was sold the F&F as an 88 but I'm told the 89 is the same and there is no way to date the bike from the frame number
18" Frame and forks came from the states last year and are in original sun faded paint. The only problems with the F&F are a small dent in the top tube (looks worse than it is in the close up but easily repaired if the bike is repainted) and a lot of paint missing around the crank side chainstay. A new Tange headset is fitted with a Hutch headset lock to keep things tight (and also to make up the stack height). New nylon tubes have been run through the frame for gears and rear brake.
Most parts are M730 as follows
Cranks: 175mm in close to new condition with Biopace rings
Pedals: M730 spinning very nicely
Gears: M730 6 speed, mech could do with new jockey wheels to give better changes. NOS UG chain and Block fitted (how hard was that block to find!)
Wheels: 36H M730 bought NOS this year laced to good condition Alesa rims with stainless spokes
Brakes: decent M730 U brake on the rear and canti on the front. Very good condition M730 long levers.
Seat Post QR: NOS M730
Other parts are
Sakae Stem: right for the period
Selle turbo saddle on a generic black alloy post
Tyres are cheap but nice skinwalls
The parts that could do with improvement are:
The rear gear shift isn't working quite as well as I would like (maybe new jockey wheels in the mech? or a better quality cable).
Price £450 posted or £420 picked up in the Newcastle-upon-Tyne area. I'm also travelling to Nottingham this weekend if anybody wanted to meet on the M1
Cheers
Andy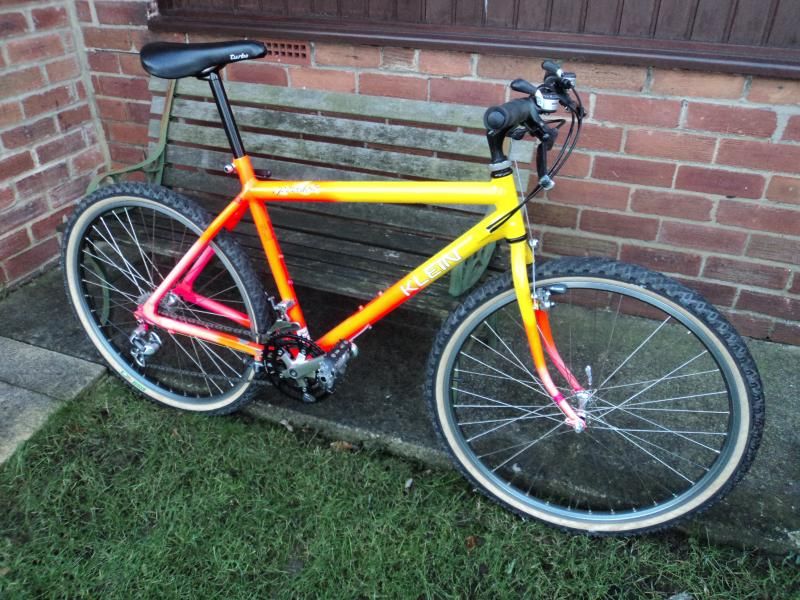 [/URL]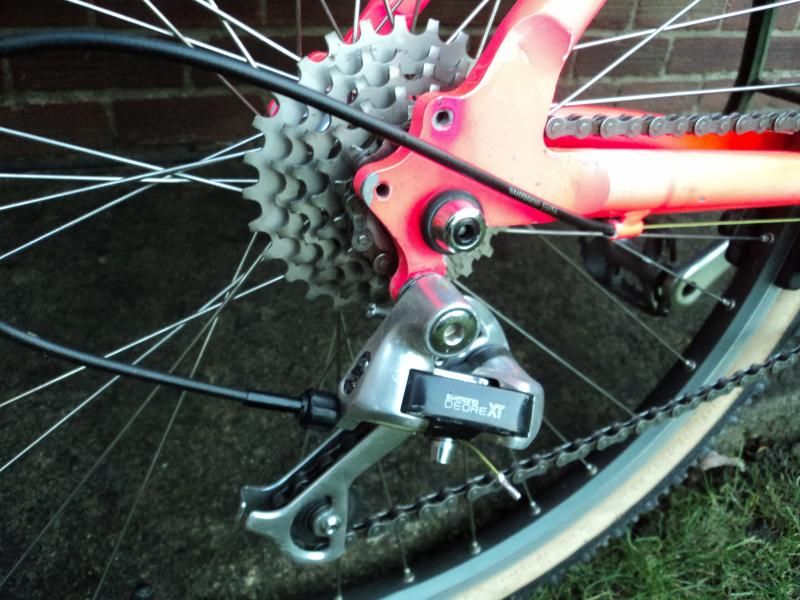 [/URL]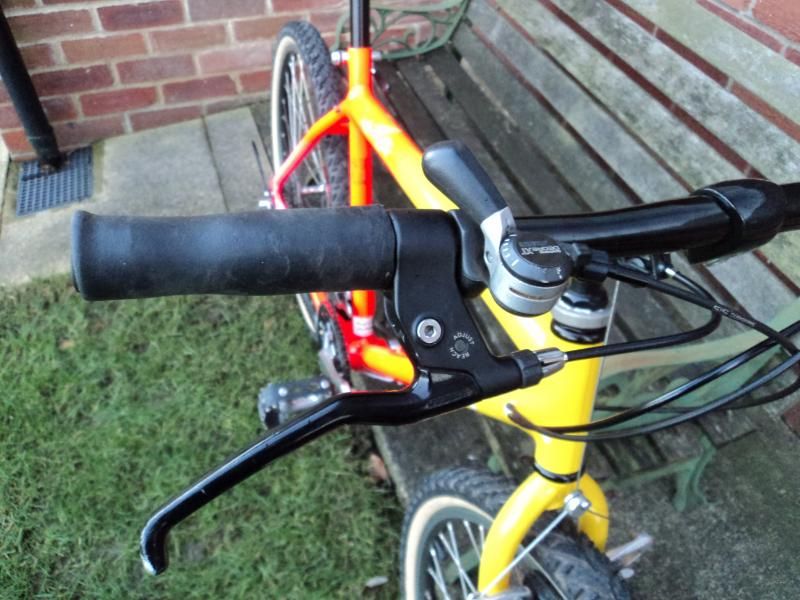 [/URL]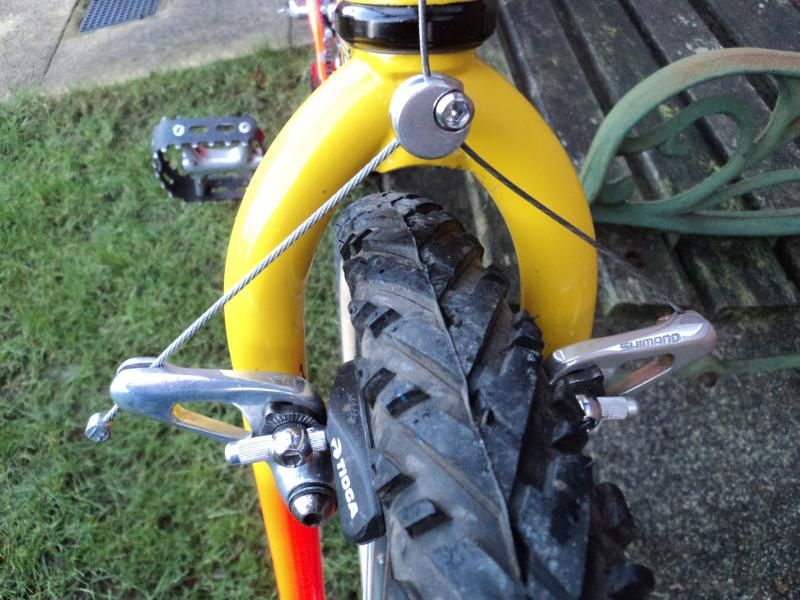 [/URL]
[/URL]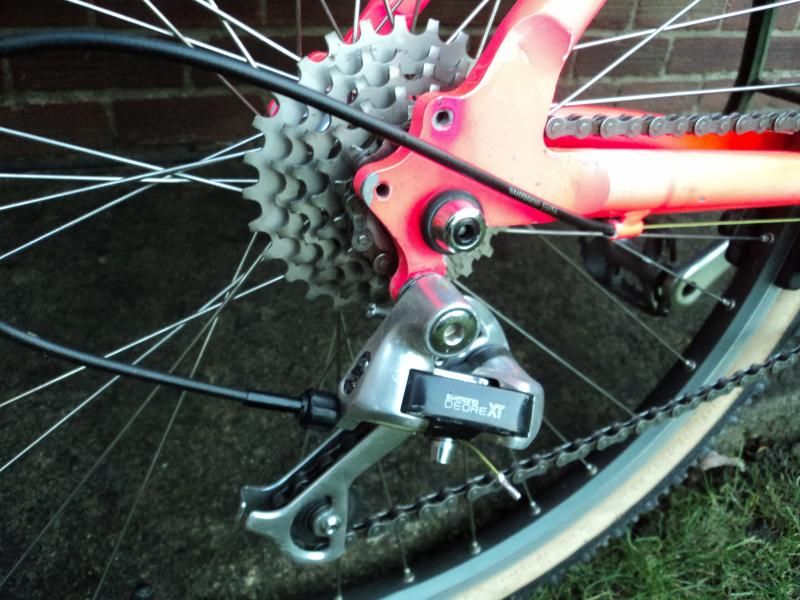 [/URL]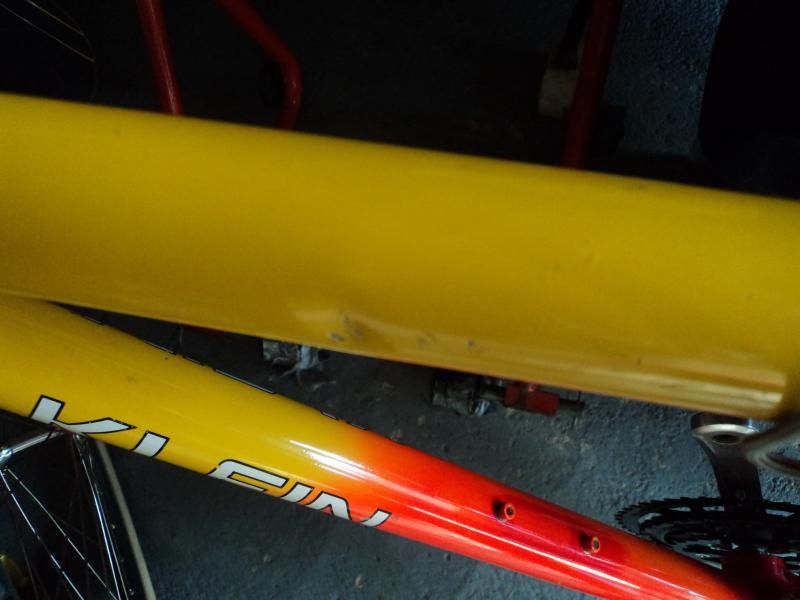 [/URL]

_________________
1988 Klein Pinnacle
1992 Cannondale M700
1995 Bianchi Super Ibex
1999 Marin Wolf Ridge
1999 Marin Rock Springs