Raceface Turbines. lovely cranks with no/little marks. Have been 90% stripped from their original yellow. Main issue is granny threads are stripped, so these will suit a hipster single speed build.
£25 posted. Part payment on some Ti Nitride Pace jobbies
DX Thumbies. Great condition, with positive clicks. 7 speed, but also has 7th click. Very Nice!
£25 Posted.
Kona Levers. Nice condition. Not tatty at all.
£12 Posted
Kona bar. Nice with minimal marking
£10 Posted
Kona Stem. Again nice
£10 Posted Now Sold
Also original Kona seat clamp and cable guide.
£10 each. Now Sold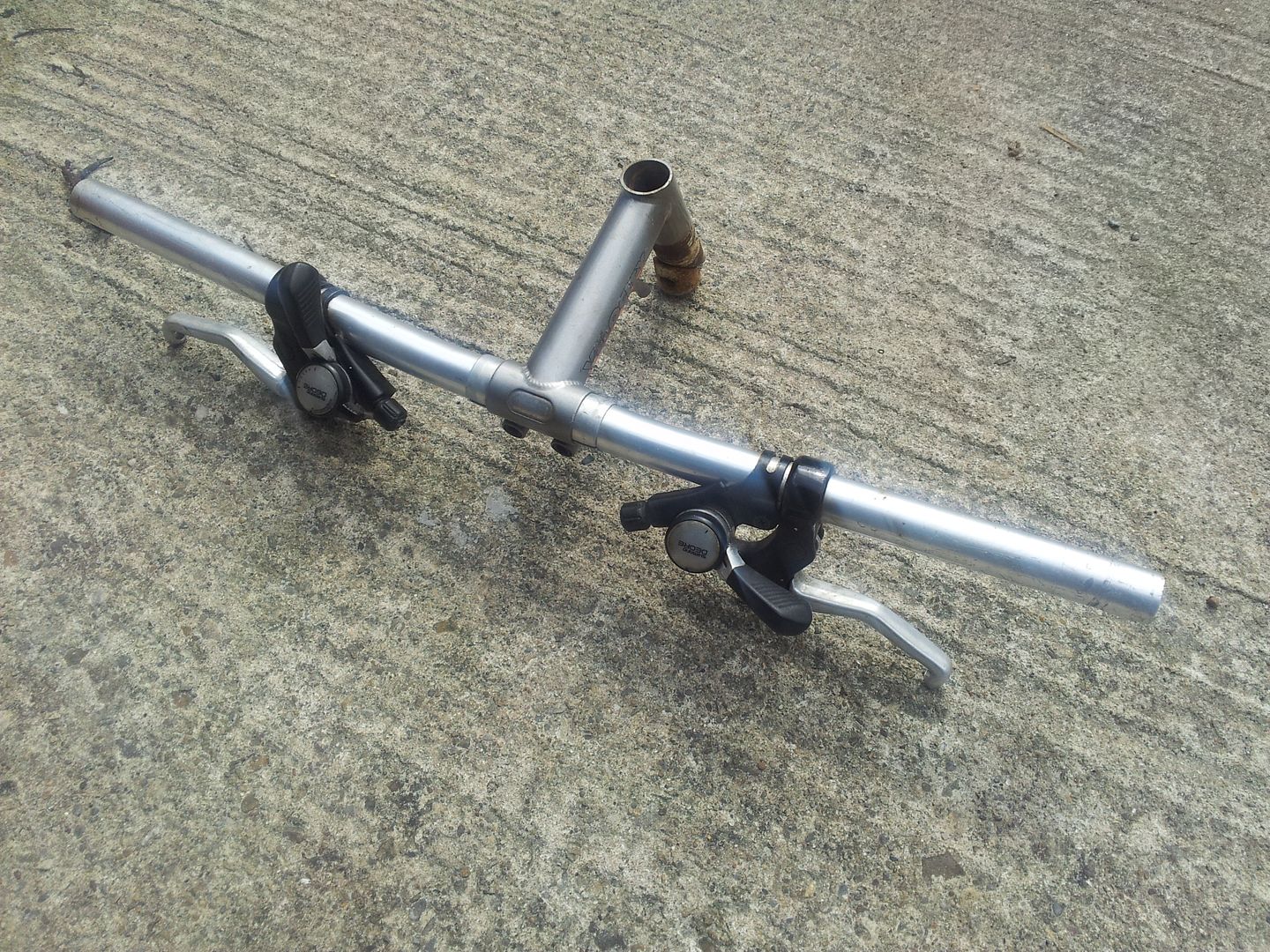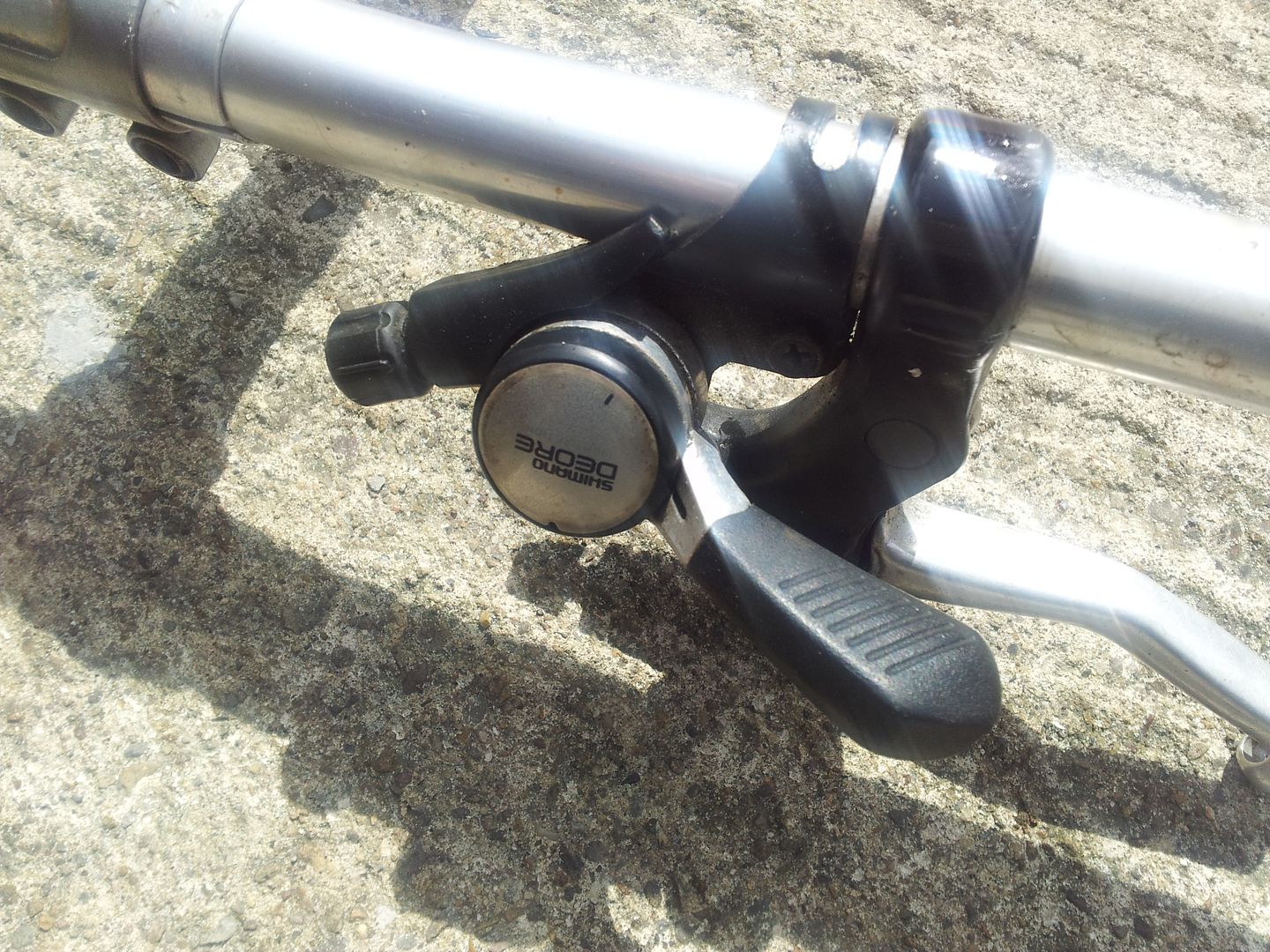 Kona P2's. Off 93 Fire Mountain. 165mm threaded.
£20 Posted
Early flat carbon bar, with integral shim. 590mm wide. Unmarked. Plugs are a little marked. Possibly Scott. Uber light!
£30 Posted. Now Sold
XT M737 Shifter brake units. cracks to gear indicators and wear to paint on levers, but tidy enough at
£20 posted. Now Sold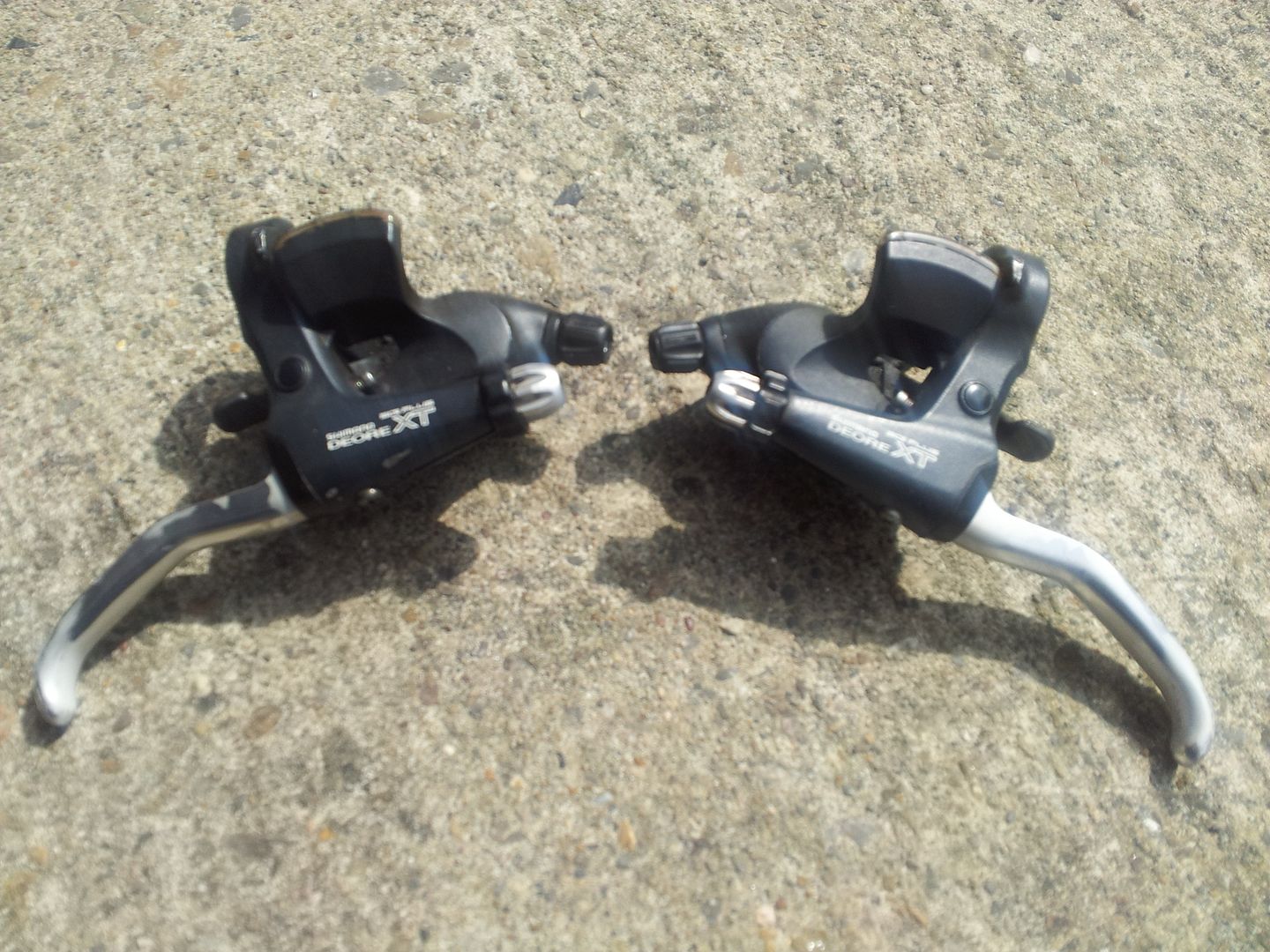 64/112 UN71 Bottom bracket. Super smooth.
£18 Posted.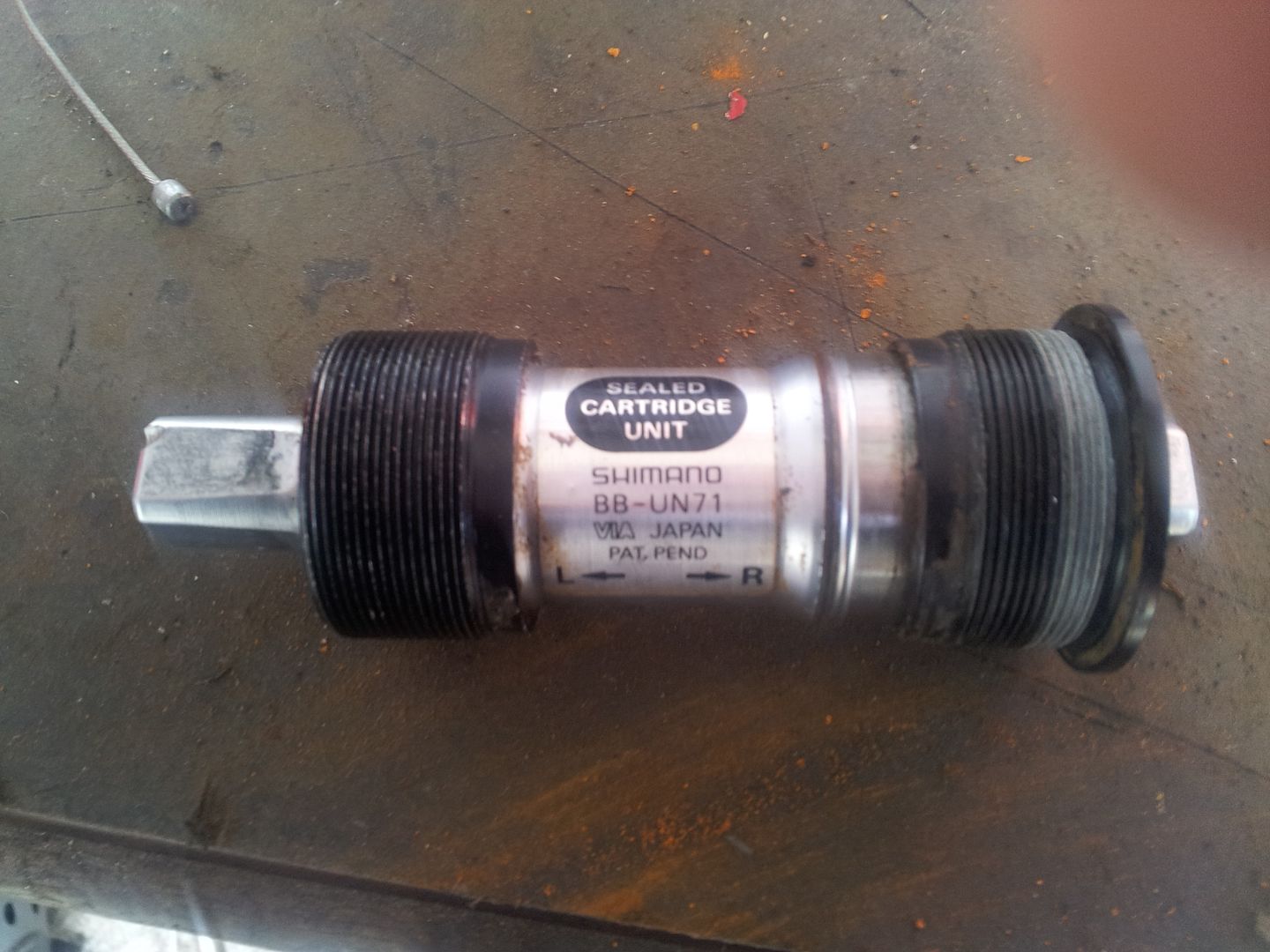 _________________
Back in the Dekerf Mountain Club - Hurrah! (1995)
Trek STP-300 (2001)
GT Zaskar (1992)
Dave Lloyd Tirant (Road) Paul Milnes X Bike (2013)