right i am getting rid of alot of bits i have collected along the way of buying retro mtbs.
All prices are + shipping sorry.
first up is my beloved Parkpre alumax 1996 i think. This frame measures 17" from centre to top of seat tube. this frame is in good condition overall and comes with the seat post and purple anno clamp and the Parkpre flat bars. £50
Next up is a Pashley 26mhz trials frame with a welded on disk mount on the back and in pretty tatty condition but its cheap. SOLD!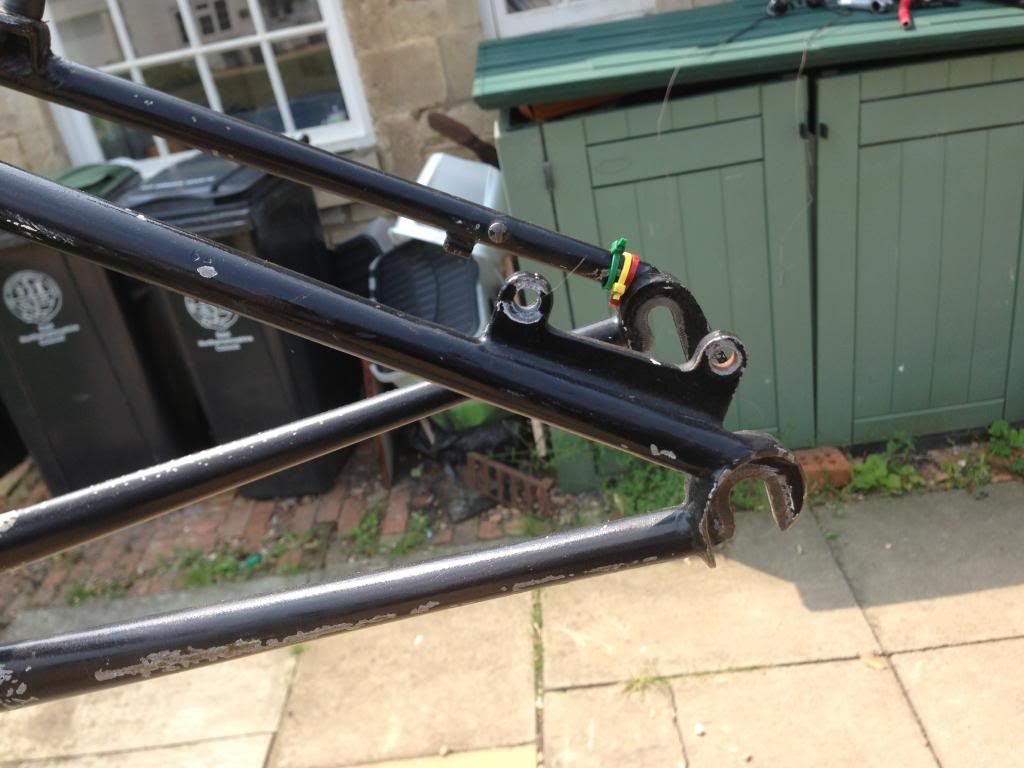 Marin indian fire trail frame and forks with headset.1995 alloy frame in 17". This frame has had welding on the headtube hence the price but this is the frame with the gorgeous billet lower chainstay. £30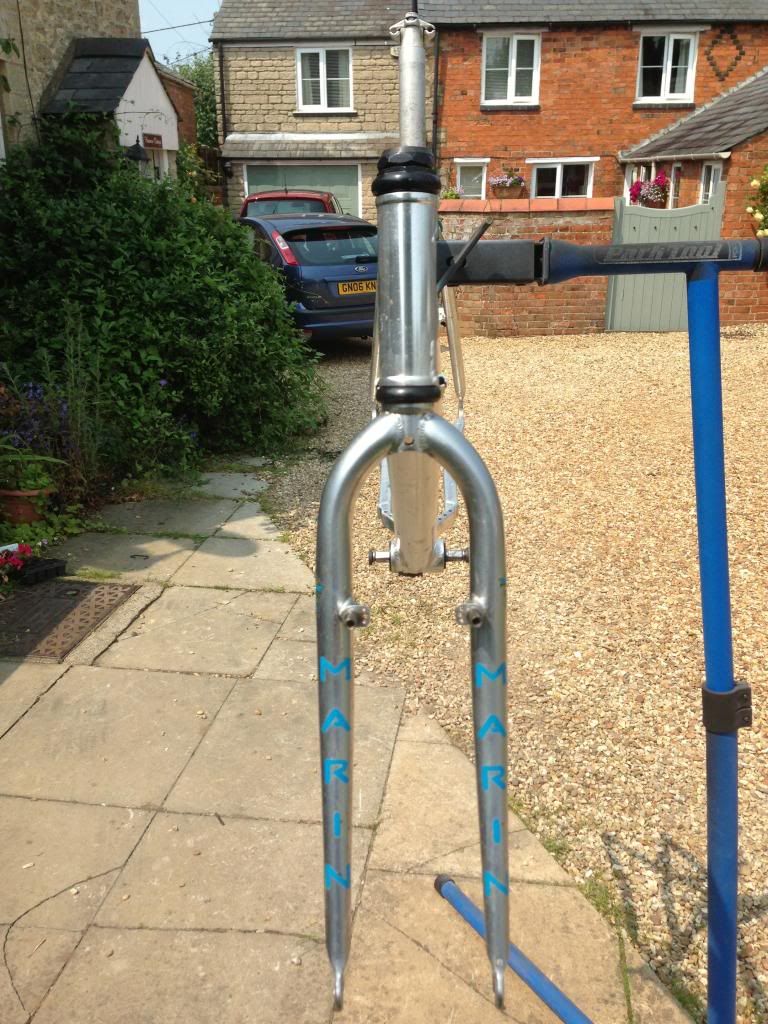 last but not least for the frames is my Proflex 1000 K2 17" frame this was bought on a whim from ebay and has been in the shed for a while. not sure where to price it as it needs love but is a great frame and as my username suggestes i do love a good proflex. lets try £70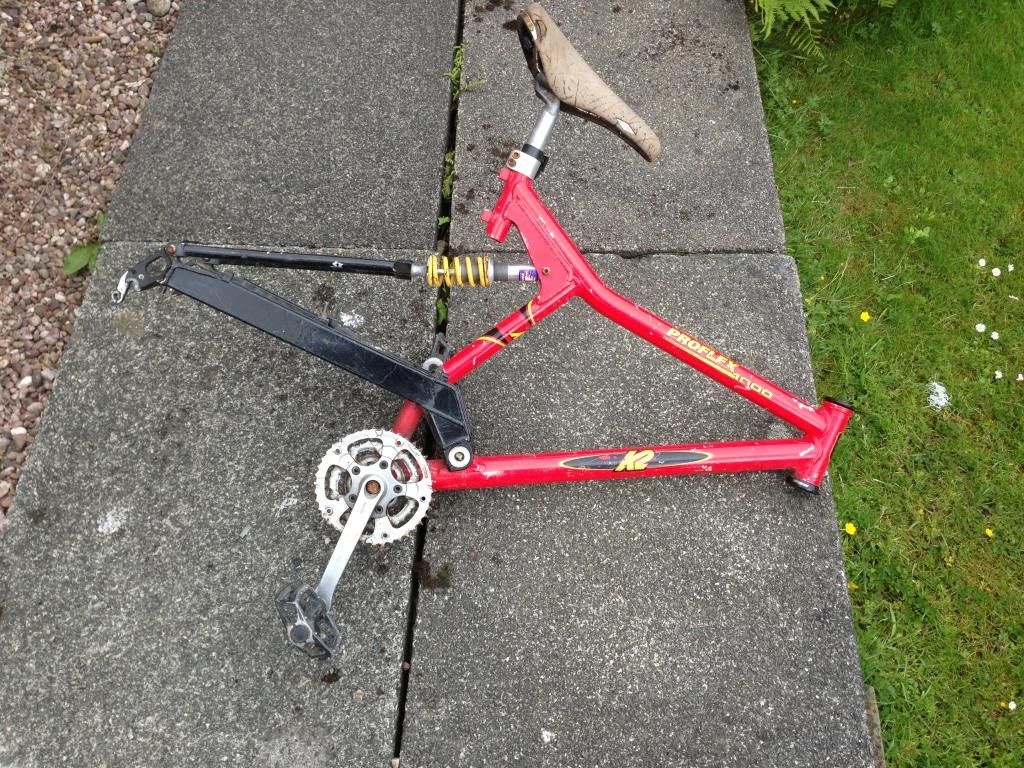 complete pub bike in need of some love but all there and original. 1994 Marin Palisade trail which has been stood for a few years so in need of a full service but it's cheap. £40.
Now for the parts.
Marin canti brakes in great condition with blue anno Sold for front and rears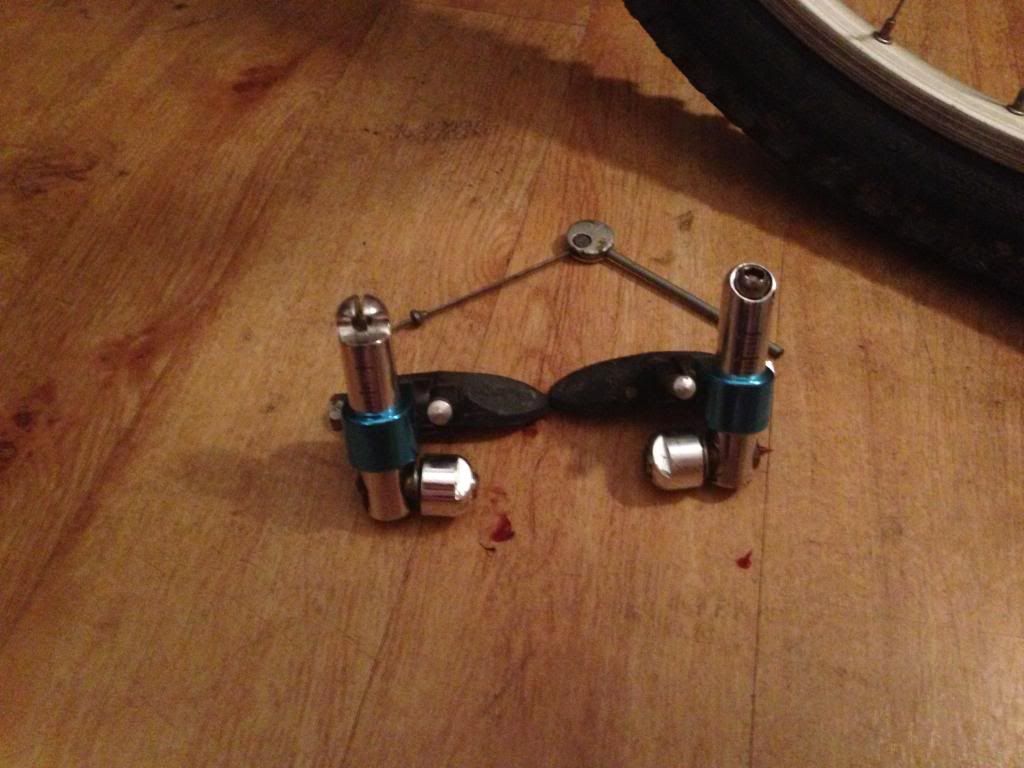 XT front mech 34.9mm bottom pull in great overall condition £20
Marin lite stem for threaded 1"1/8 steerer with cable guide for cantis in ok condition and quite lite as the name suggests. £15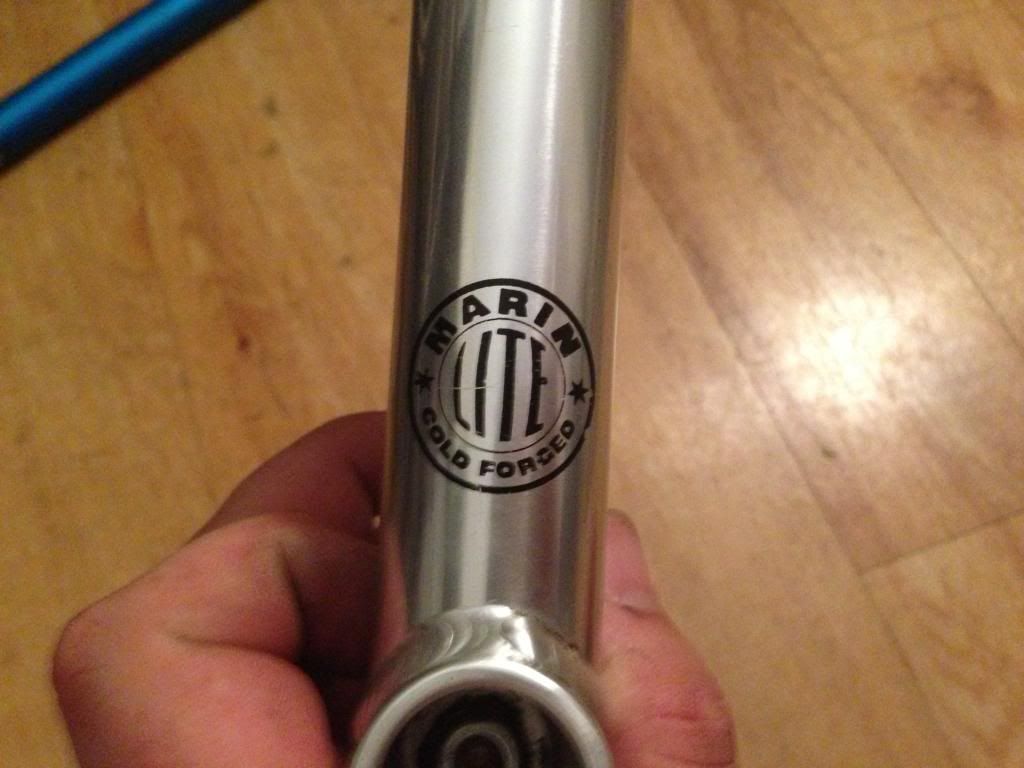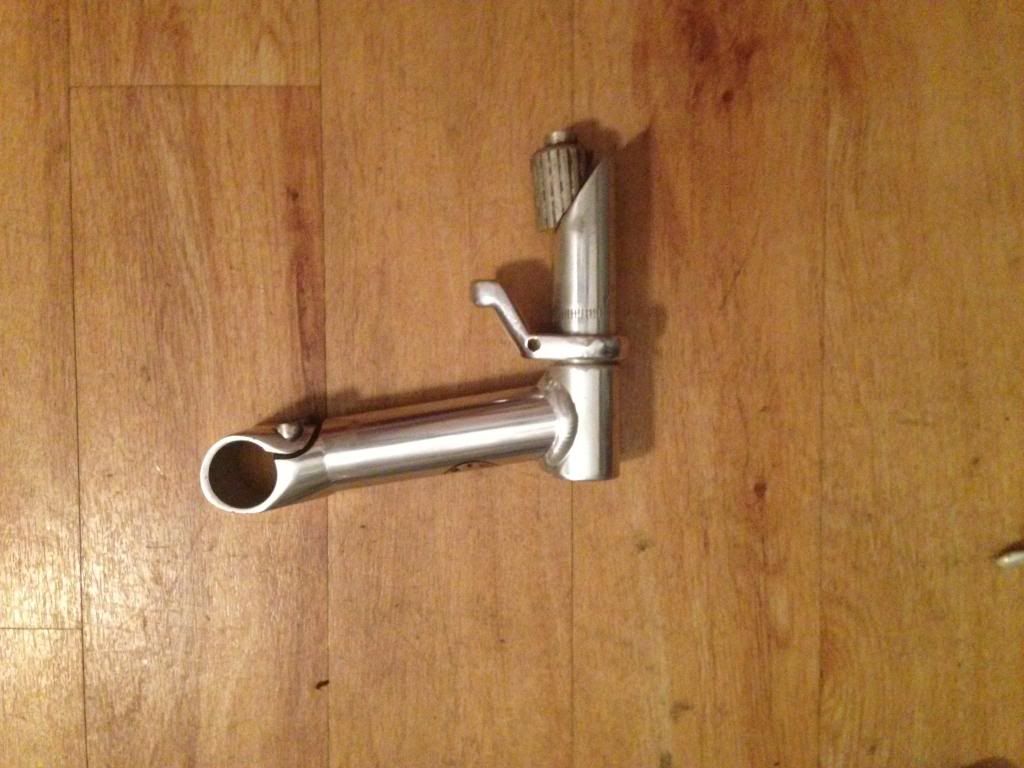 Marin lite blue anno bars with few marks but they are 18 years old. Sold!
thats it for now. any questions please do ask.
J