"If it is not ridden frequently it has got to go"
As I am travelling more and more on business I am not using my old Avalanche as often for the commute to the office as I used to. Letting it rot in front of the house would be a shame so I am putting it up for sale. I certainly hope that the buyer will appreciate the decent condition of frame and paint. And now to the heart of the matter.
Up for sale are
GT Avalanche frame, dated 1992
Frame size 18" c-c
GT 3D fork
Cable-Crosser for the U-Brake
matching GT Flip-Flop stem
GT Lock-Nut headset
black GT handlebar
The set is not going to be split!
The complete package is priced at GBP 130.- (EUR 150.-)
Shipping via DHL to UK Mainland with insurance and track/ trace is GBP 13.- (EUR 15.-).
Local pickup in UK possible between Aug 9th and 15th, item will be located in Shere/Surrey then. Any delivery between Folkestone and Shere on Aug 9th or while returning on August 15th can be arranged if reasonably close to travelling route and time.
On top for GBP 17 / EUR 20:
U-Brake
black DX Stoppers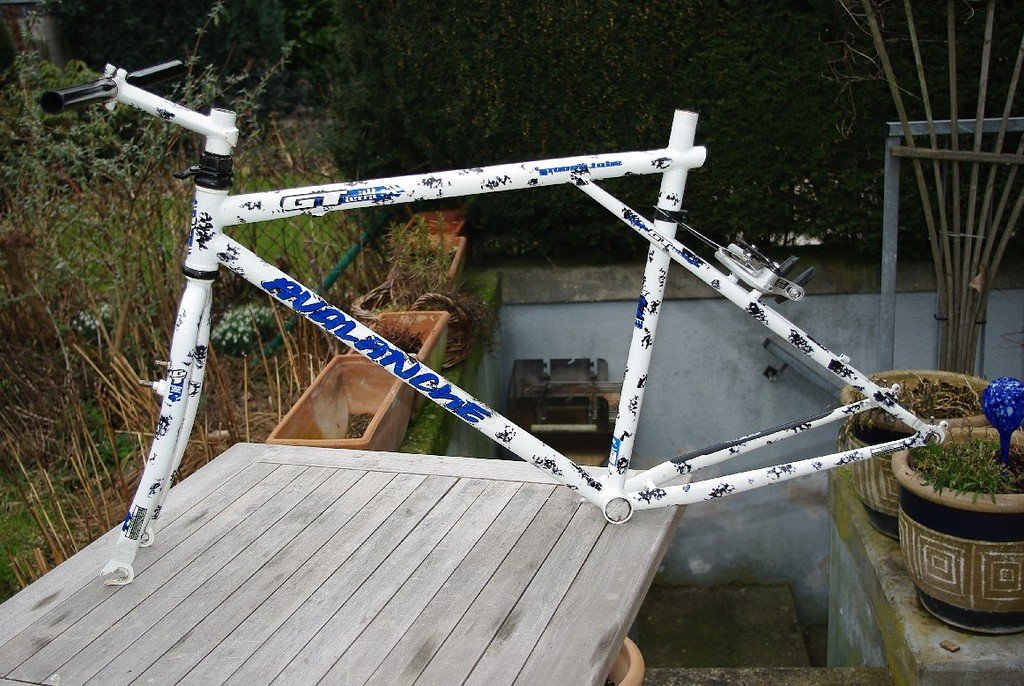 This was my commute setup:
More pictures available here
http://fotos.mtb-news.de/s/4802
and here
http://fotos.mtb-news.de/s/46748
A set of high-res pictures is available upon request, just make sure you are ready for downloading 120MB of pictures.
So guys, get yourself a true piece of MTB-history.
Any question please PM me.
Cheers,
Christoph