Hi everyone, my brother has decided to come up to date and get himself a new bike, having had this Specialized Stumpjumper since new.
He used to work at Bike UK in London in 1989/90 and this was his purchase at the time, I think it is the 1990 model stumpy, in black with red decals. This has been ridden and used, and therefore shows signs of that, but still straight and good. Paint work seen better days, and it's all original kit, which is a smattering of Shimano Deore with STI, and crankset is still original model too [was it sugino /SR ? Cant remember], also orignal wheels [ I think it's RM20's] and stem, post, etc etc
Size is 17" I believe.
Only thing changed was the tyres - Kenda on there now, still old, but not original.
Im putting this on there on behalf of my brother - he nor I have any idea what it might be worth to someone, it'll tidy into something special, and still rides really nicely -
£80 collected is our guess. Please reply to me and I'll act as an inbetween messenger. And let me know if price is way out or not...
Thanks!
Steve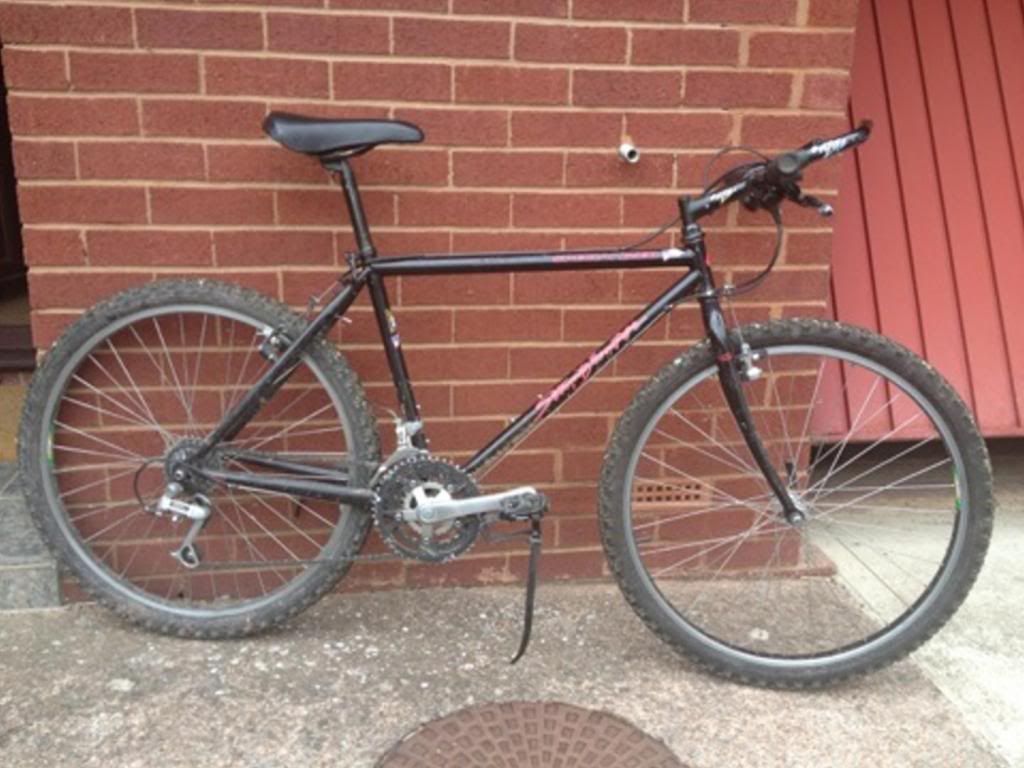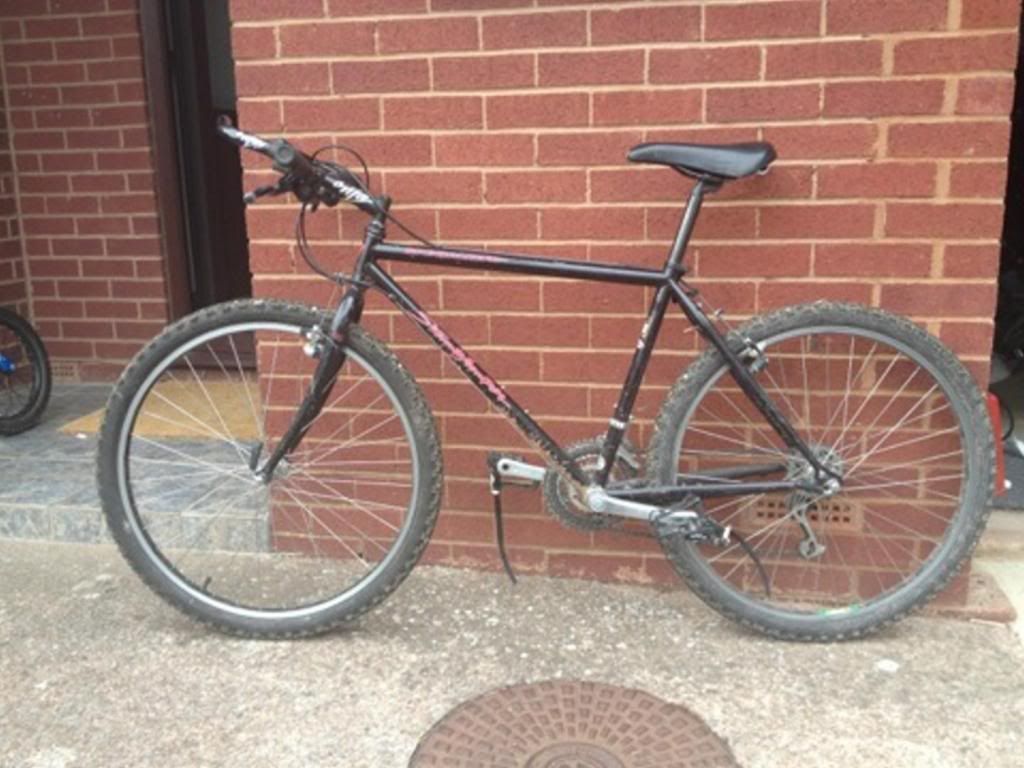 _________________
I love bikes, all bikes. Old and new.
In the stable..
Old: 88 Kona Cindercone, 90 Alpinestars al Mega XT
New: Evil The Wreckoning, Specialized P-Slope, On One 45650b, Trek Stache, Custom made S&M ATF 20" BMX, S&M ATF 22" BMX