The last (for now!) of my clearout.
This is a 1989 Ridgeback 603.
I picked this up a year ago as a bike for my girlfriend. She rode it twice and decided she didn't like it
It's got a minty (and pretty rare) full MT62 groupset, and some hardly worn Araya RM20 rims.
These are wearing very good Tioga Psycho front and Farmer John rear tyres.
The only fault with the rims is that some donut let the pads wear so far that they started to touch the top surface in places
It's only slight, but bloody annoying!
It's a smallish frame, and measures 16" C to C, with a 21" C to C top tube.
The frame is in very good condition, and has a lovely yellow splatter finish.
There are a few scrapes, but nothing serious.
The worst parts are the scratched stem and the very worn ano on the seatpost.
It's wearing the original seat too!
I fitted a new SRAM cassette, chain and bottom bracket last year, and it's been ridden once since!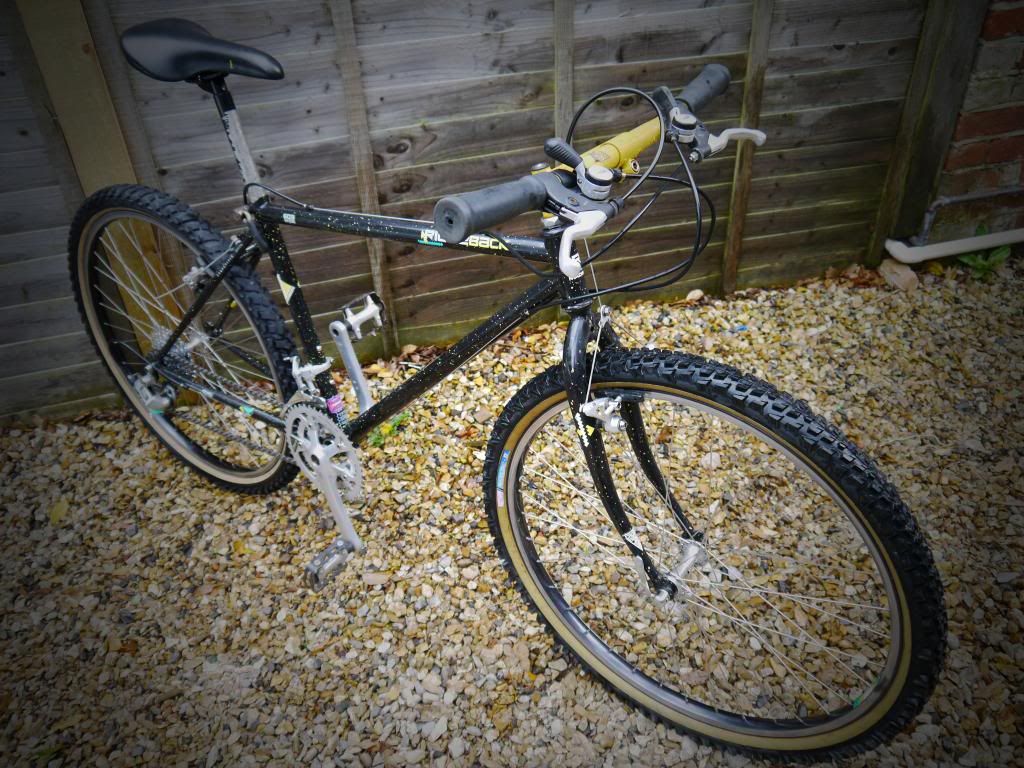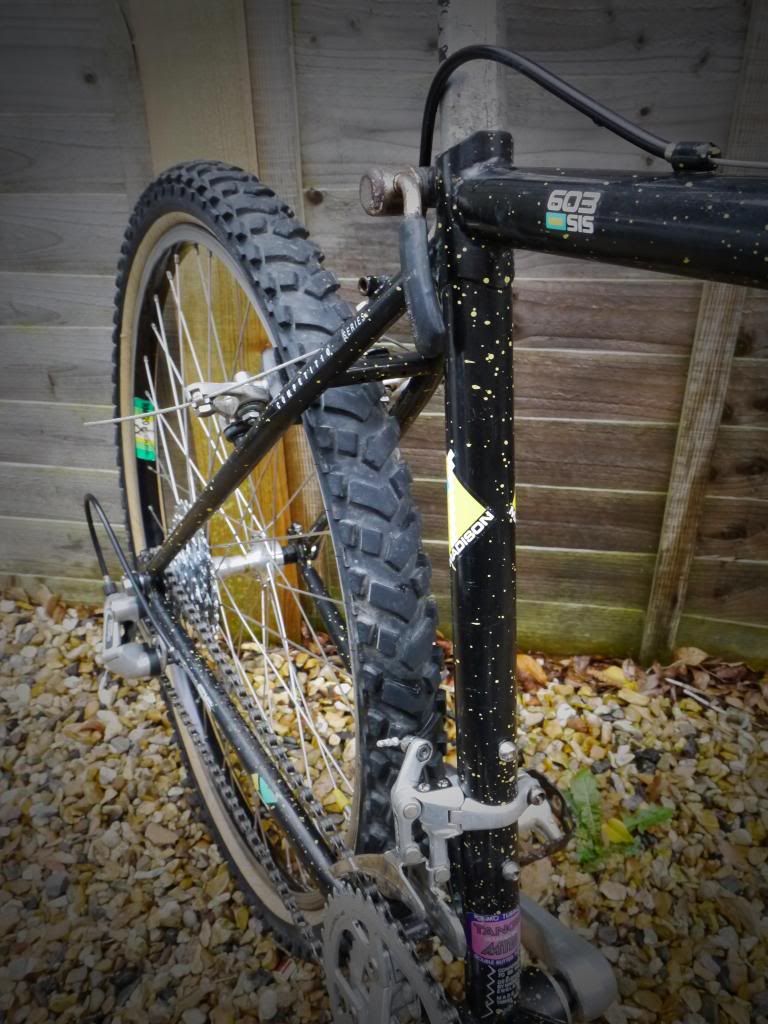 Scratched stem
MT62 goodness!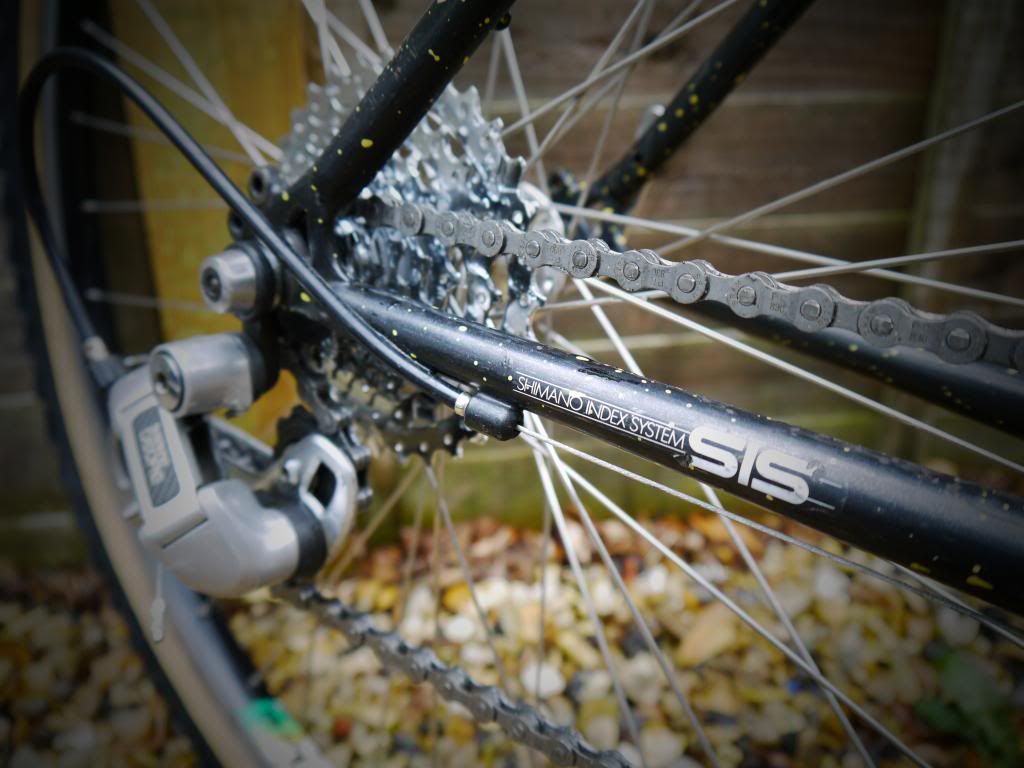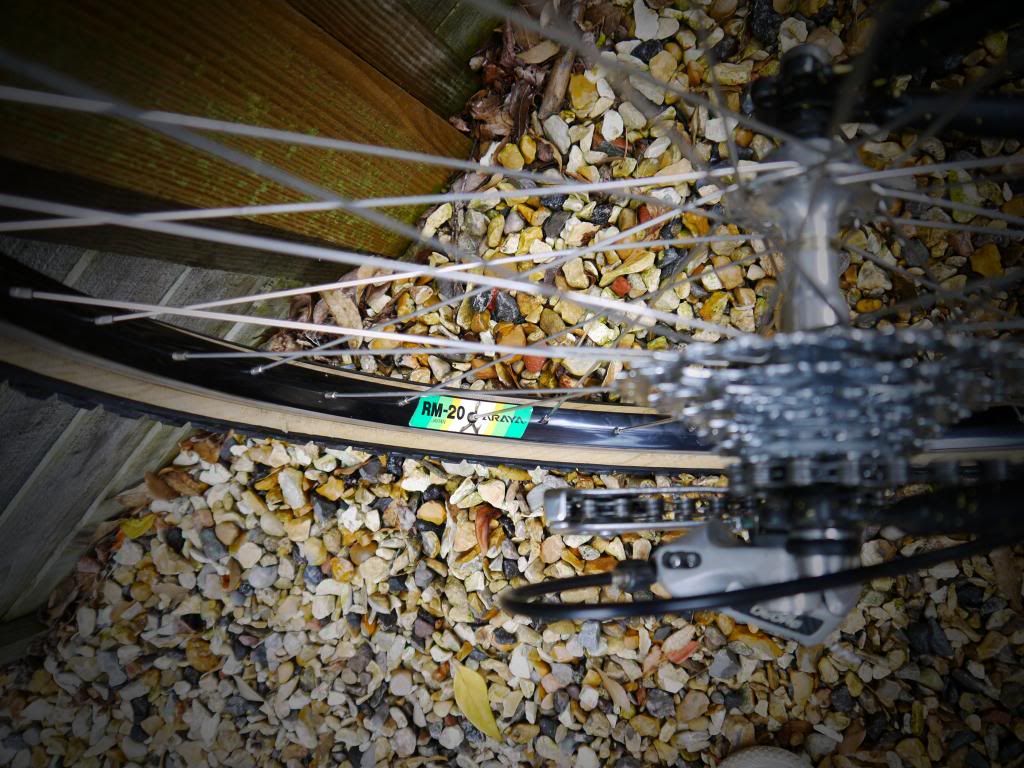 Numpty wear to top surface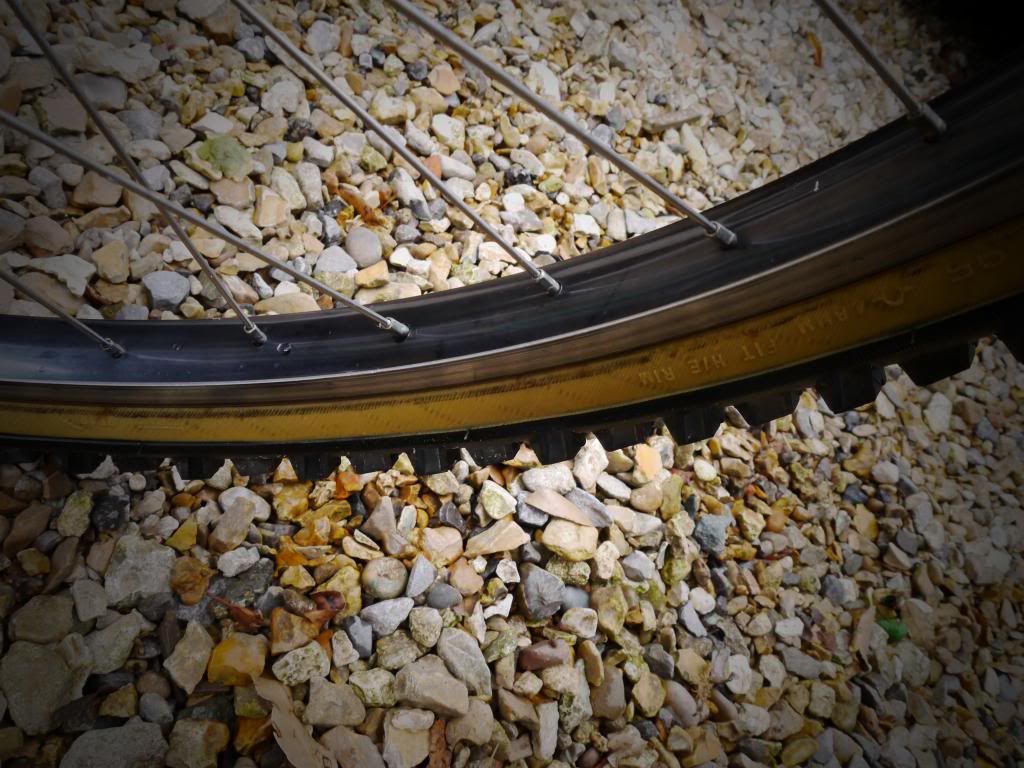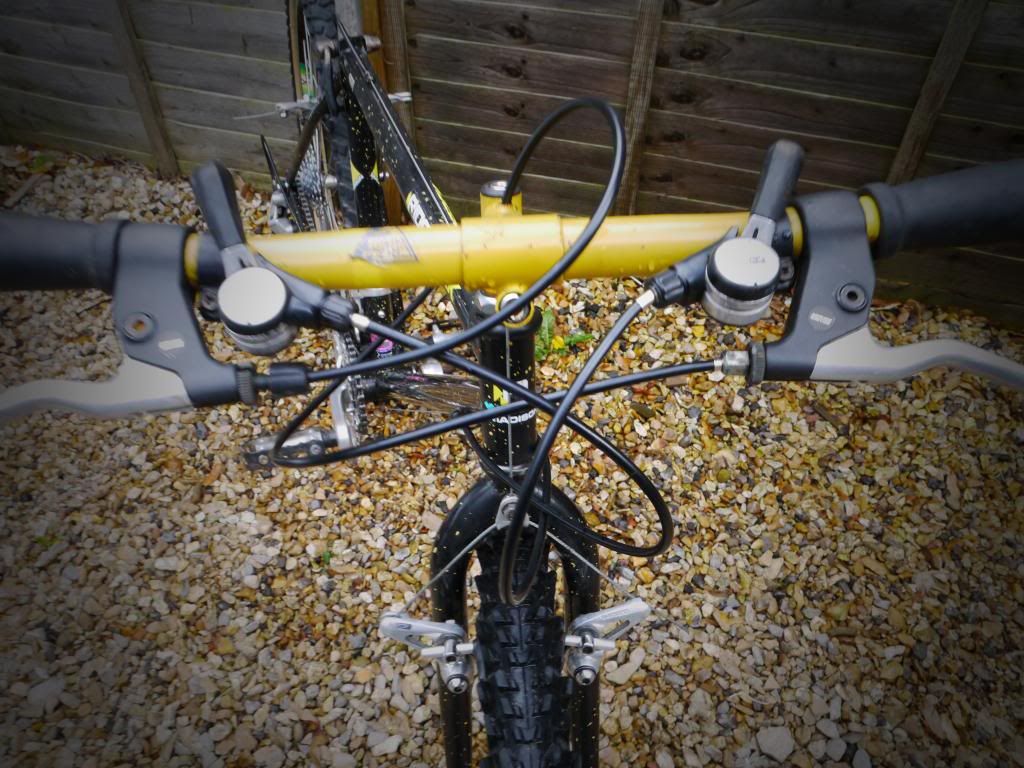 I'd like £150 posted (within UK) for this, as the groupset alone is probably worth that!