Next to go in my clear-out is my precious 1990 Overbury's Pioneer.
This was a proper find when I bought it 4 years ago.
The previous owner had hardly ridden it, never used it off road, and it was exactly as it left the shop in 1990.
The first thing I did was take it over the Isle of Wight and give it a damn good thrashing
I've been selective on when I've ridden this. It's been raced at Mountain Mayhem (on a dry year
).
It stayed on the roof of the car last year, as I couldn't put the old girl through that mud.
It has picked up a few minor scrapes, but I'm sure those who have seen it will attest to it's excellent condition.
This is an original bike, and hasn't been restored or tampered with in any way. The only minor change I've made is to swap out the black LX canti's for the DX ones shown fitted. I still have the original LX ones in boxes, and they can either be re-fitted before the sale or be sent with the bike.
Even the cables (complete with shop fitted cable ties!) are original.
I even have letters to and from Andy about the spec of the bike, and the original receipt and order form!
It measures up at 16" C to C (but with a sloping top-tube) with a 21" top tube.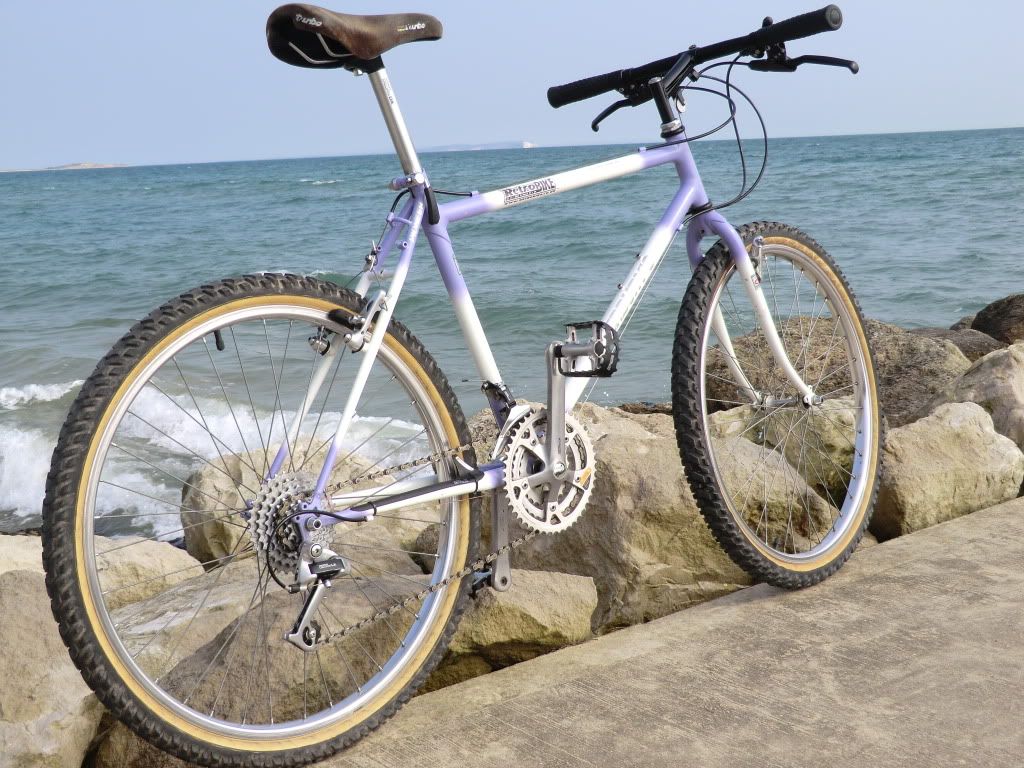 Retrobike sticker gone
Pedals shown in these pics are not included. The bike came without pedals, and I had these fitted for a while but changed to some Tioga Surefoots. These will be included.
£550 posted within the UK. Extra for other locations