Having a bit of a clear out prior to moving!
Frame is a '97 (i think) FSR Extreme in acid green. Shock and linkage all seems ok. Bought 2nd hand but never had the chance to build it! £40 + post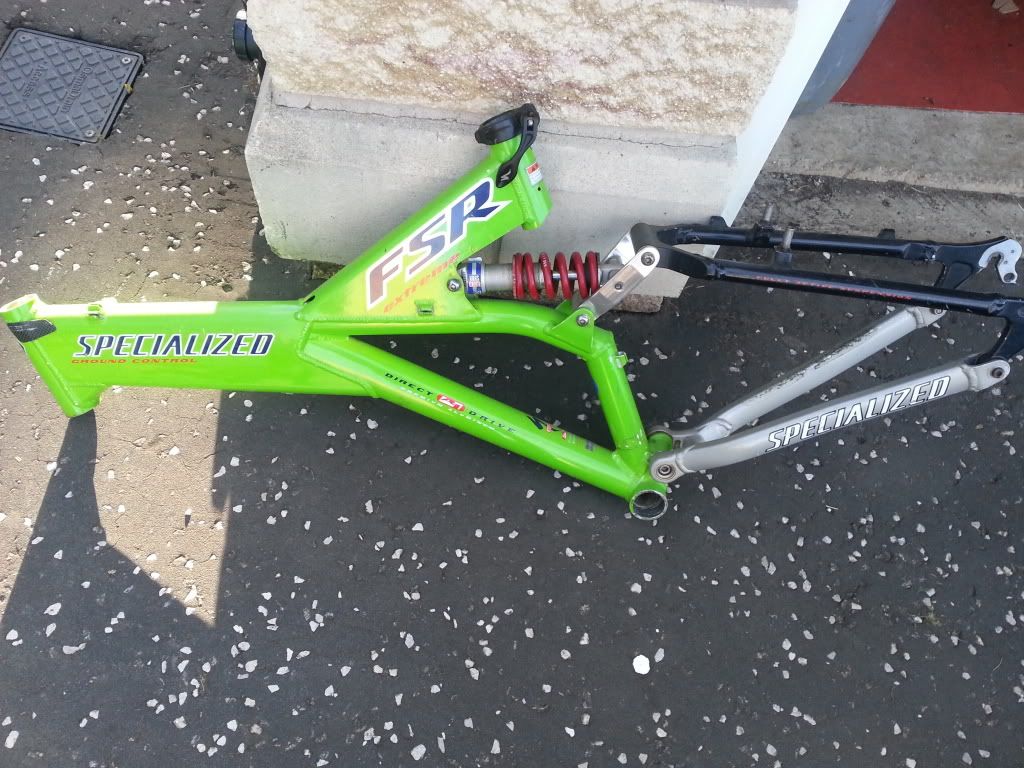 Rear Crossmax wheel rebuilt with a 217 ceramic rim by the Mavic team mechanics at one of the Fort William world cup races. Ceramic is a bit worn in places but i think the hub etc is ok and it has plenty life left. £20 + post.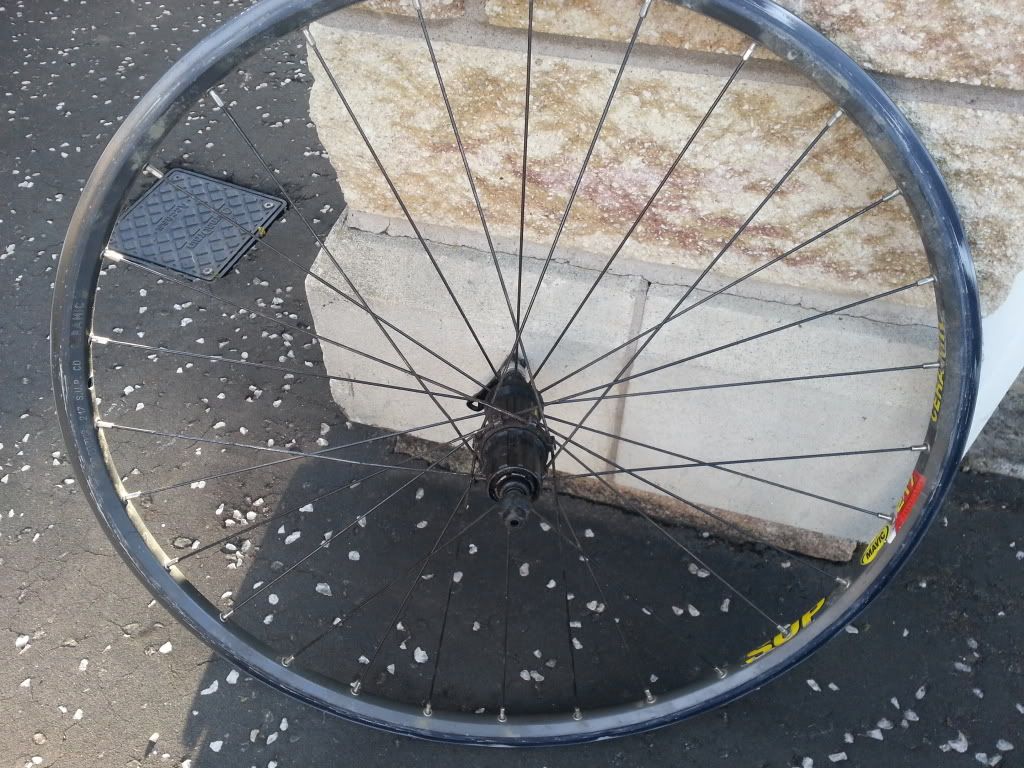 Pickup is welcomed from just outside Glasgow G69.
Email is paul_m4 at hotmail dot com

_________________
'08 Stumpjumper FSR Expert
'00 Orange Mr XC, sold!
'98 Trek Y3
'96 Kona Cinder Cone