Hello, for sale is this extremely nice Rockshox Judy SL, circa 1996. Please note that this has a Judy XC cartridge, so the travel is 50mm, not 63 as is typical for the SL. The cartridge and adjuster are in excellent working order, the stanchions are nearly perfect with just a tiny bit of marking near the very bottom. Elastomers are fantastic and the fork has NO dead travel, even with the compression adjusters backed all the way out. Brake posts, arch bolts, bottom bolts, and crown bolts are all titanium.
Steerer tube is 7.5 inches and 1-1/8" diameter, it has the star nut installed. Axle to crown is about 16.5 inches.
This will be shipping from the USA. Looking for $120 plus postage. If I pull the elastomer stack, compress the fork, and pack light (3 pounds 15 ounces max, the fork alone weighs 3.3 pounds but it can be done safely I believe) I can ship USPS First Class International for $35, if it's over 4 pounds/24 inches long, I have to do Priority ($55) or Express mail ($65) to get it to you. I'll mark the customs form 'gift', used/for repair, and claim a low value if that is what you prefer.
Dibs via PM. If you have any questions just let me know.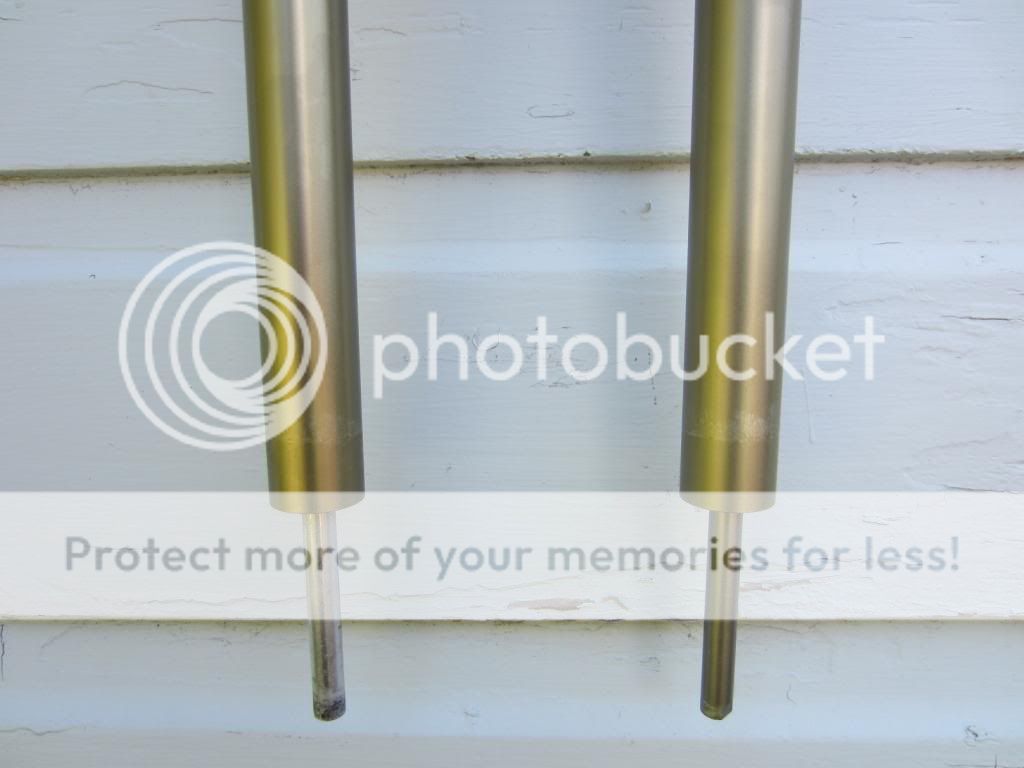 _________________
Current Stable: ///84 Ritchey Timberwolf///86 Ritchey Timber Comp///87 Ritchey Ascent///87 Ritchey Ultra///88 Cannondale SM700///89 Teesdale Quintana Roo Superform///89 Santana Moda///90 Monster Fat///1996 Ted Wojcik Sof-Trac FS///1997 Ted Wojcik Sof-Trac FS///85 Shogun 400///85 Shogun 500