In a different, space not an issue, world.. this would be going nowhere. I had this a my run around for a while, but decided it was too nice to be chained up. I hope another Kona is coming to take its place for that role.
Its a 96 frame/spec/stickers but in 97 colour.
See the build here:-
http://www.retrobike.co.uk/forum/viewto ... 213084/url
Its now back as it was plus some extra factory spec i found along the way inc saddle, gripshift, nos curves and levers. I have run out of build time so please ignore the fact the rear brake/mech are not cabled up. They will be for the seller.
I believe the only none original spec parts are:-
rear tyre is NOT a scratch but a conti.
rubbish lp26 bb has been swapped for a un54
No pedals, I used spds
Gripshift grips are replacements.
She has is fully canti ready, note the dog collar and the P2 cable hanger are present. These tended to go walkabout when v converstion happened.
She not mint but there is no rust, most spots have been treated.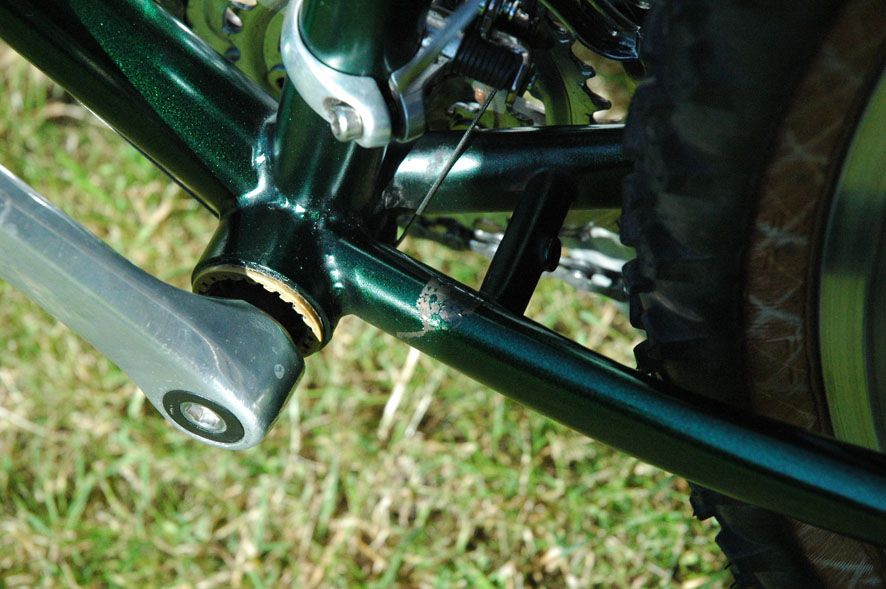 Saddle does have rub and a tear.
Still on orginal chainstay protector
Annoying point is there has been a stamp added to the head tube..why on earth you would add it there i dont know!!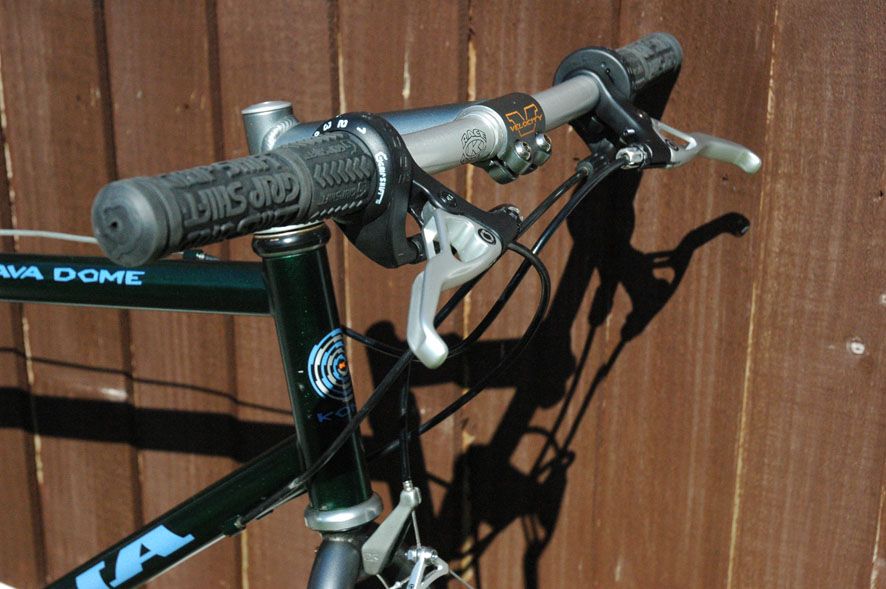 I can inc if the buyer wants some nice lx sti for an extra £15..which is how i got the bike orginally.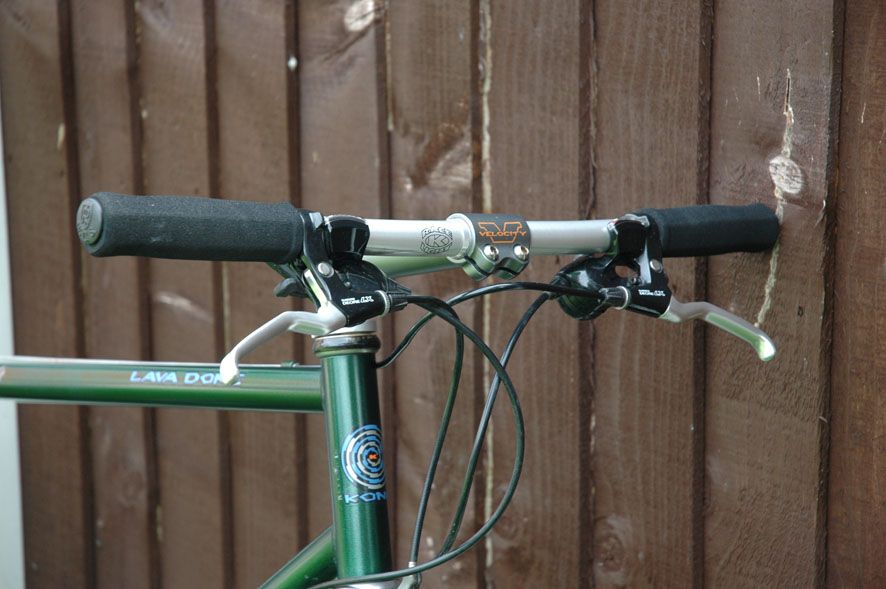 I will throw in some Curve brake spares for free and some marathon slick tyres.
£200 collected or posted at additional exact cost.
NO SPLITTING.
Thank you for looking.