Prices now reduced by about 10 percent
Decided to have a turn out in the workshop this afternoon, loads of nice parts. As usual strictly no dibs, lodge interest on here first, then pm to seal the deal.
Discounts for postage saving on multi buys

.
Salsa one inch quill stem 3 deg by 83mm un marked, light and rare £70
Zoom 29.4 by 350mm seatpost, with layback £35
I beam 1-1/4 stem 130mm £10
Silver Ritchey stem 1/1/8 by 110 by 8 deg £12
Black Ritchey stem 1/1/8 by 110 by 15 deg £12
Ritchey WCS stem, 90mm by 5 deg, sub 100g £40
Rocky Mountain stem 1/1/8 by 125mm silver £10
DX front mech. tidy 28.6 by BP of course £22
XTR M 950 E type mech Carbon bracket, so very very light NOS, TP never used £40
XTR M953 top pull top band 31.8 very rare £27
XTR M950 28.6 bottom pull light and tidy, hardly used, bit of minor spotting to top of cage £25
All below now SOLD thanks
M tech red Canti set, very light, complete with hangers, £55
XTR M960 v brake set, noodles and bolts, no pads Mint £40
Shimano Silver BL m40 brake levers very tidy, canti or v £18
UGLI forks by Raleigh, very light 1-1/8th by 185mm by 39.5 atc £48 Matt black tidy finish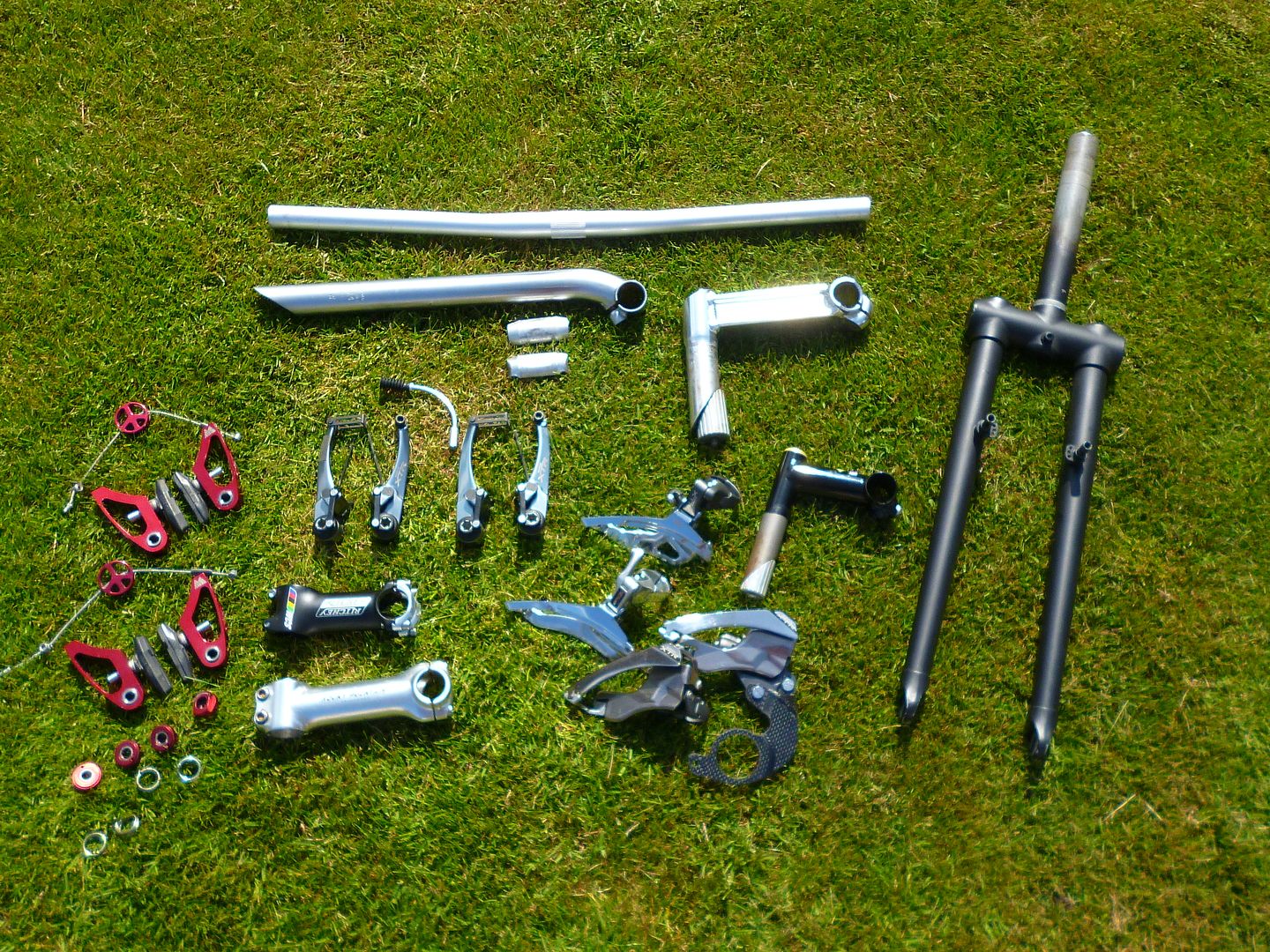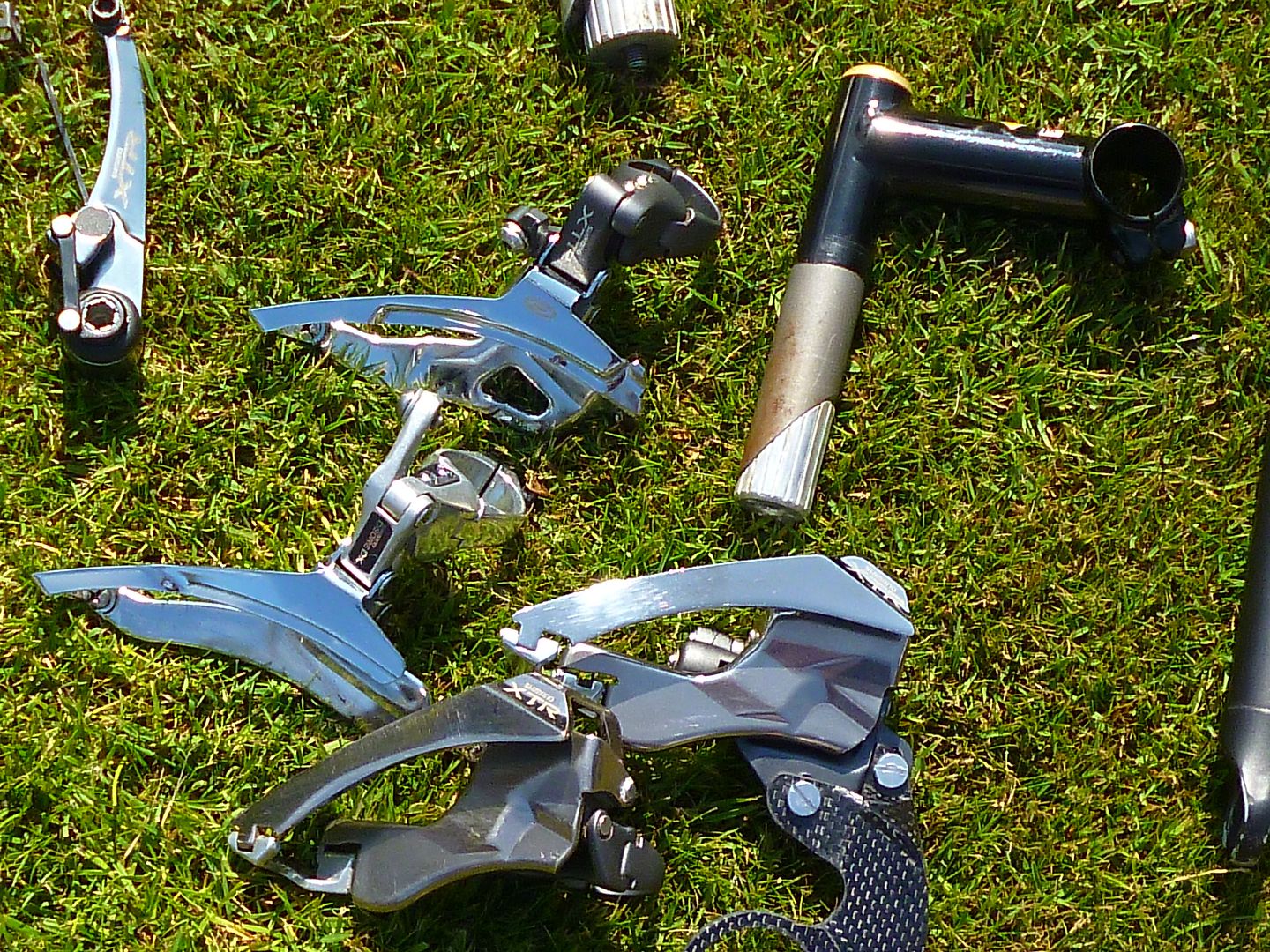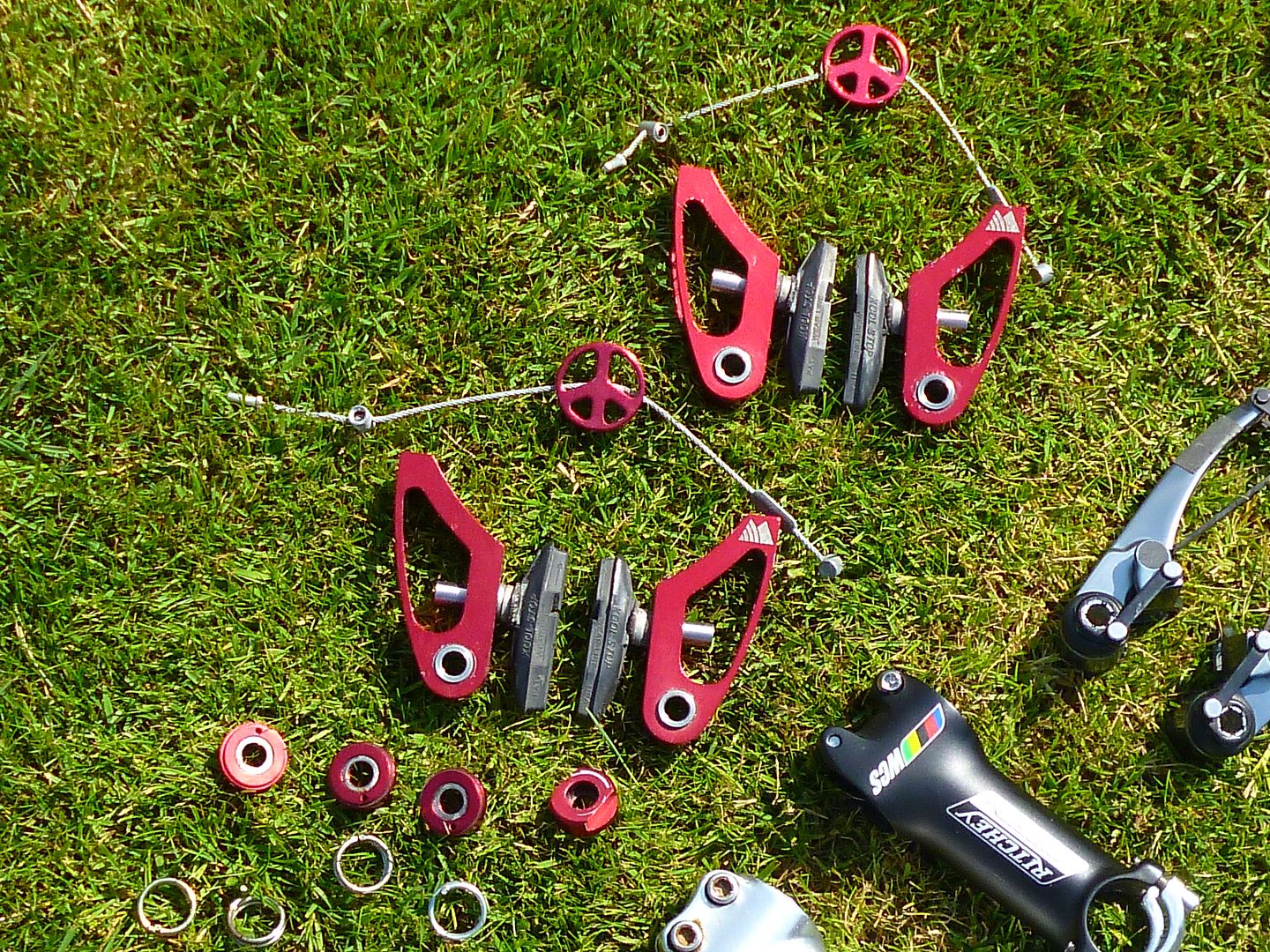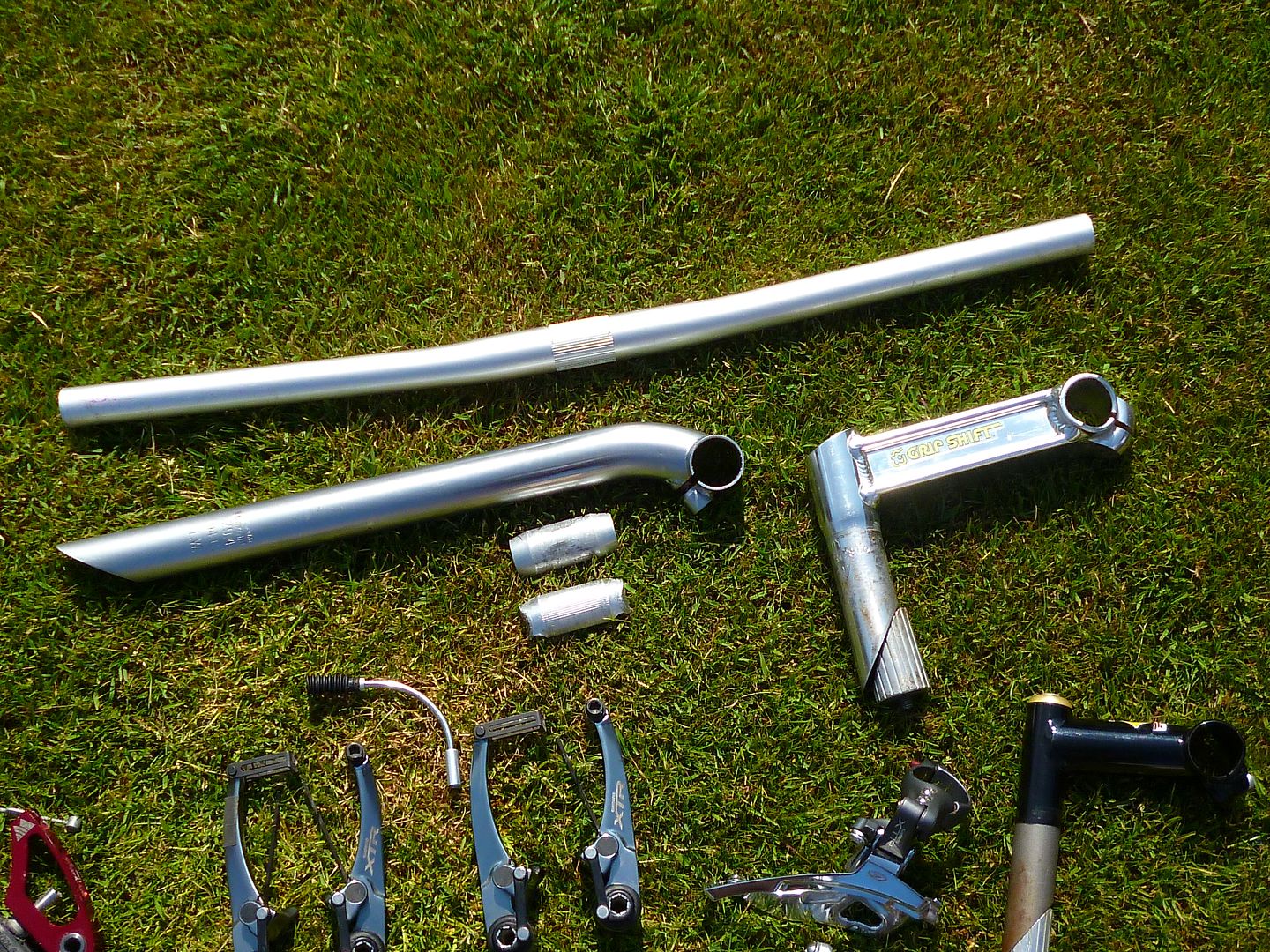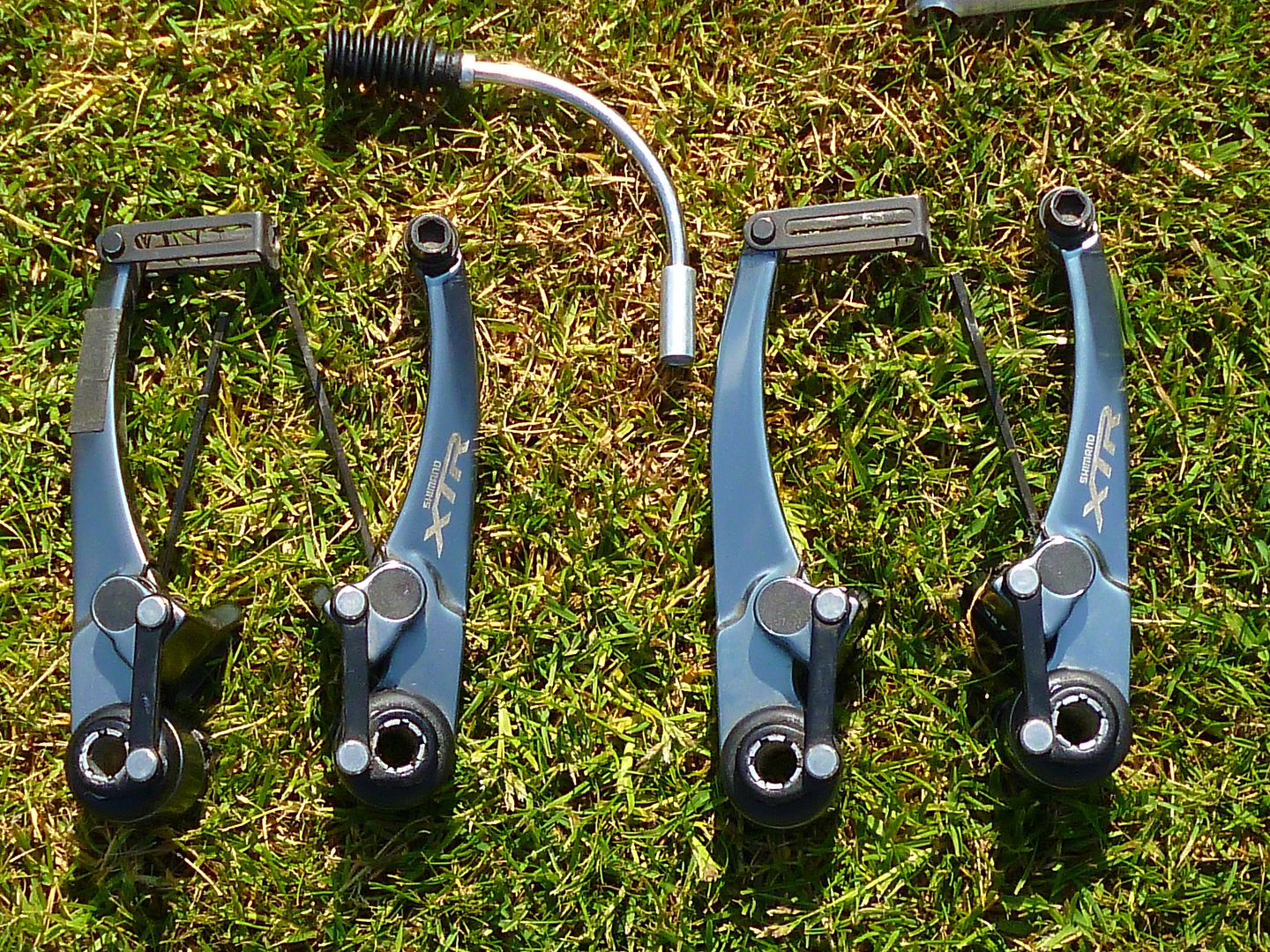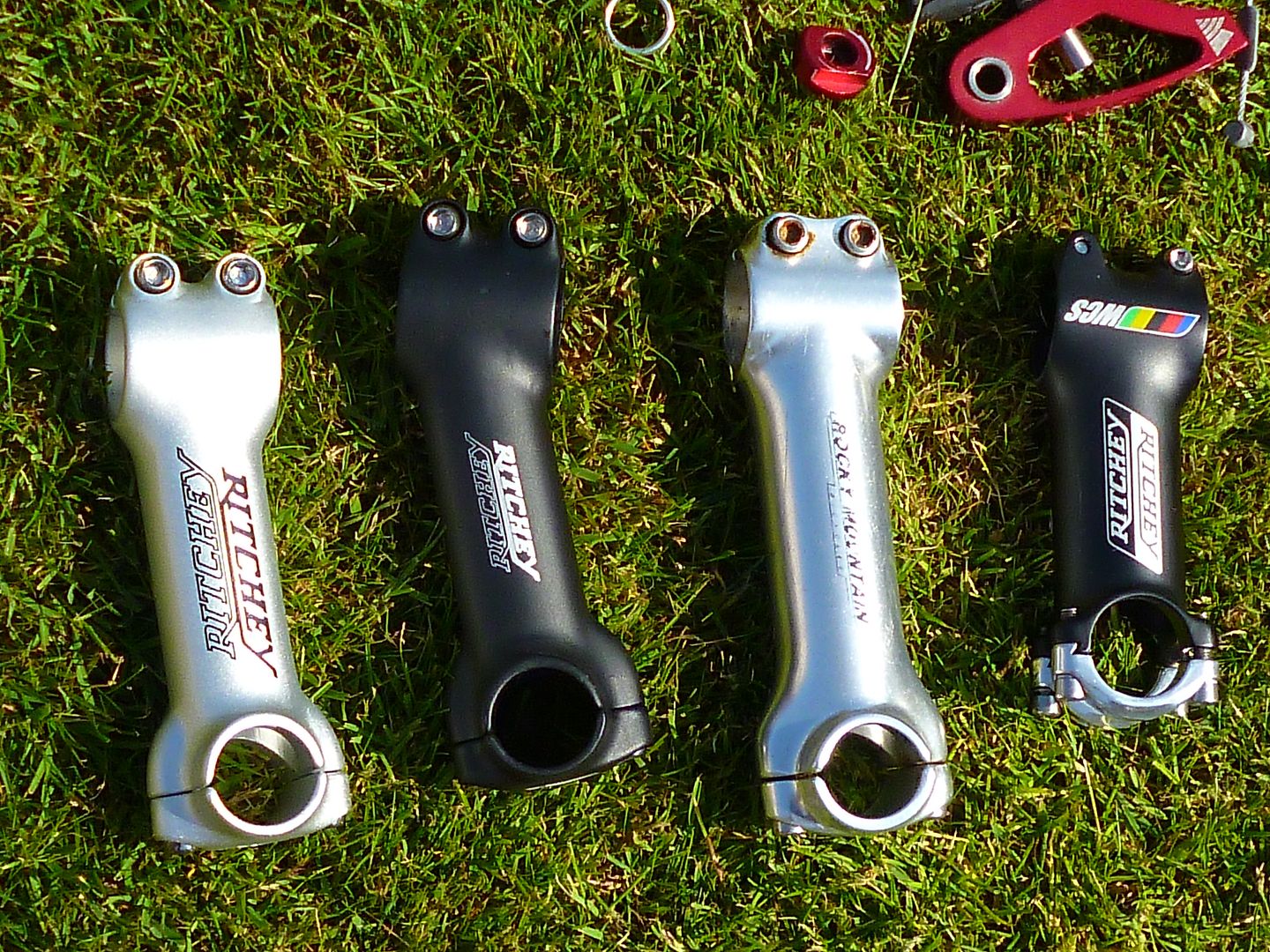 _________________
Live the dream-Ride on!