Lovely wheelset here
Hubs are nice and smooth , the only thing is the rubber on the front hub has cracked a bit.
Rims are lovely hardly used at all, so very flat rim walls.
The rear is nice and straight
The front has a spoke missing and will need truing up as has a wobble, probably cos of spoke missing.
After £68 posted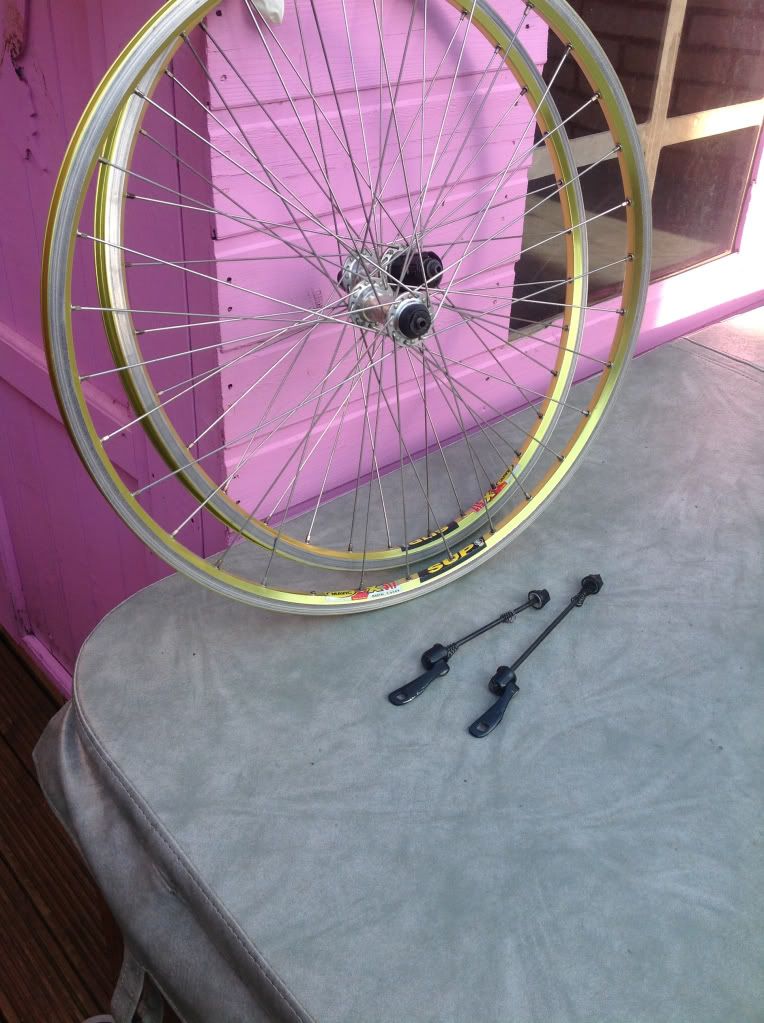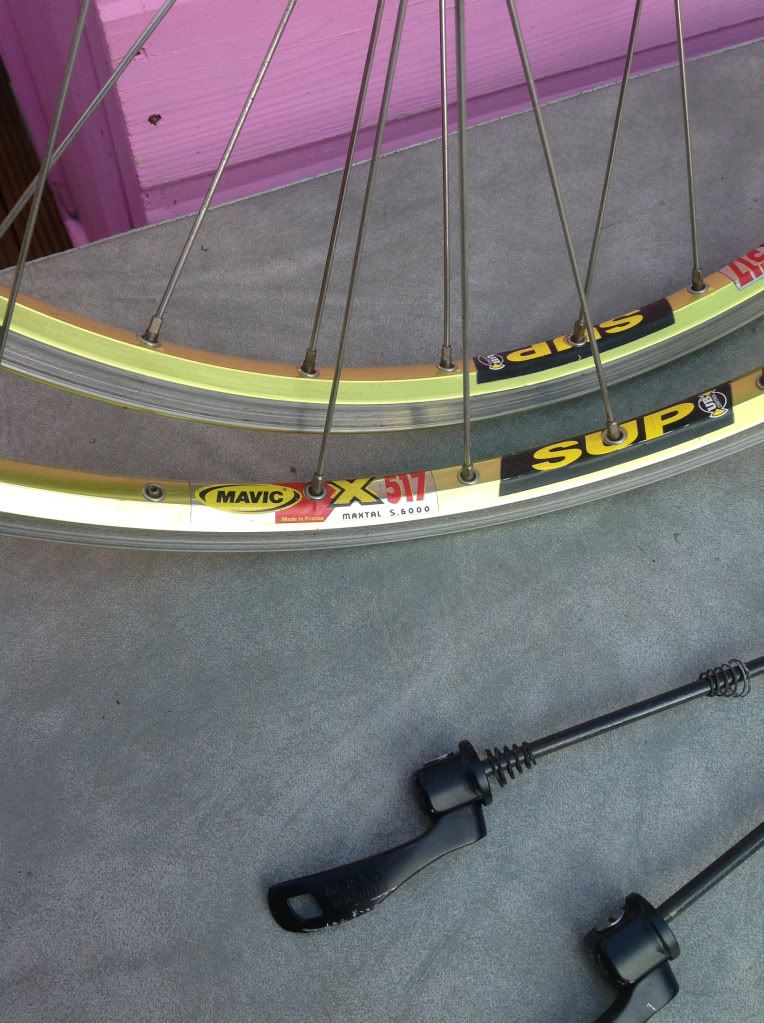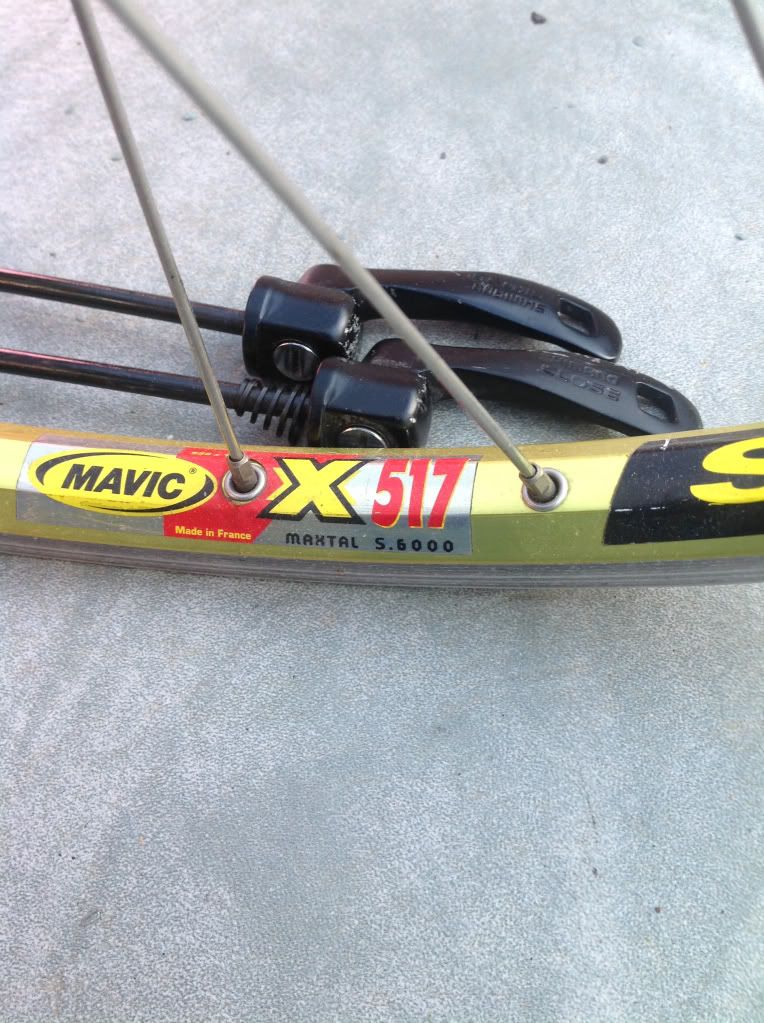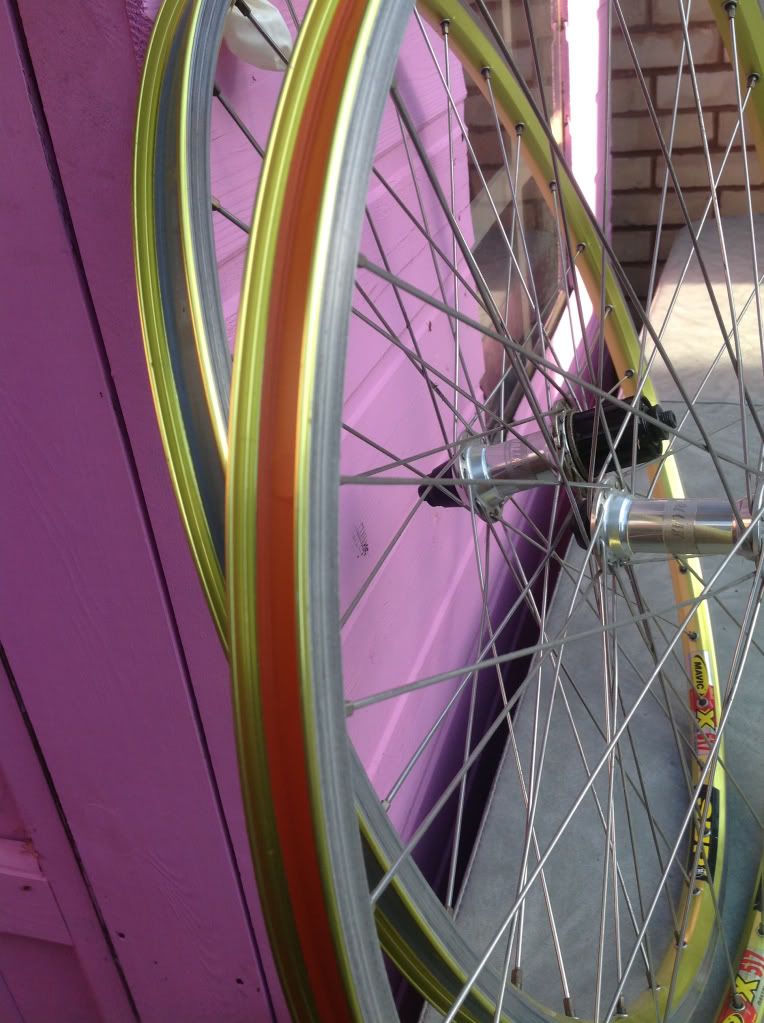 _________________
.

Kona Sex one 95 , Kona Explosif 96, Kona Kilauea 98, Kona King Kahuna 96, Kona humu, Kona Kilauea 96, Kona Explosif 96
GT LTS team, GT STS, GT RTS 1, GT Zaskar LE