A few bits for sale which I don't need/want anymore:
Marzocchi XC51 forks. The ones from before stiffness was a prerequisite in a suspension fork. Not in perfect condition, they're obviously both used and 19 years old. The paint is pretty good, but the decals have some bits missing. They hold some air, but I'm pretty sure they need new seals or something, there's a squelchy noise coming from one leg under compression. 163mm threaded 1 1/8th steerer.
I don't really have a clue what I should be asking for these, so how about £35 posted to start with, you can let me know if I'm miles off.
X-Lite Pro Ti bars. 540mm width, 3 degree sweep, purple ends with a few scratches from leaning on walls, logos nice and clear, could do with a clean up but I didn't want to risk losing the logos. Nice and light, I'd keep them if they weren't narrower than I can cope with.
£20 posted.
X-Lite Chicken Stix. Silver. Good logos, good anodising, rust on the reach adjusters. £20 posted.
Pics (more available if you need to see something specific, just ask)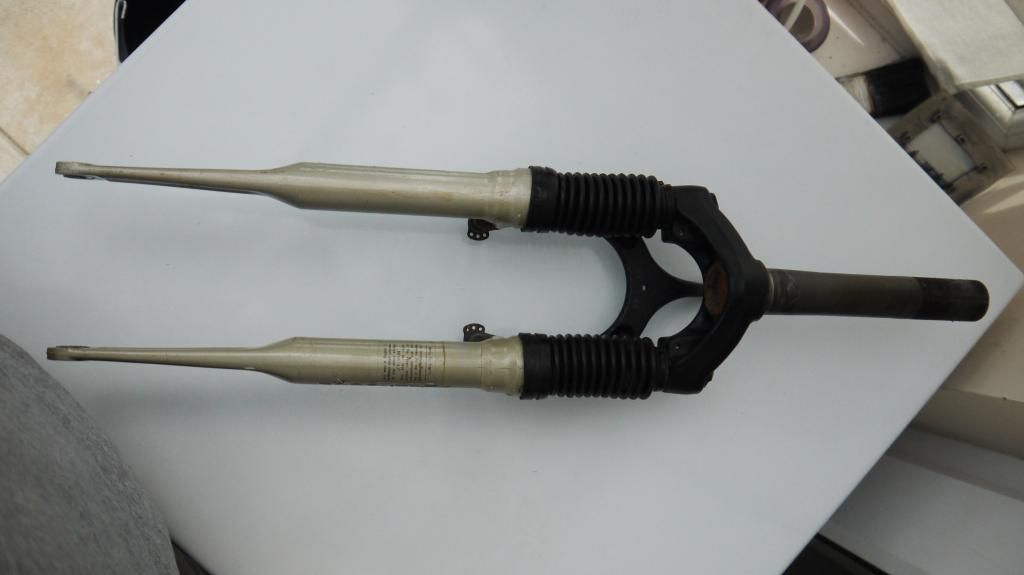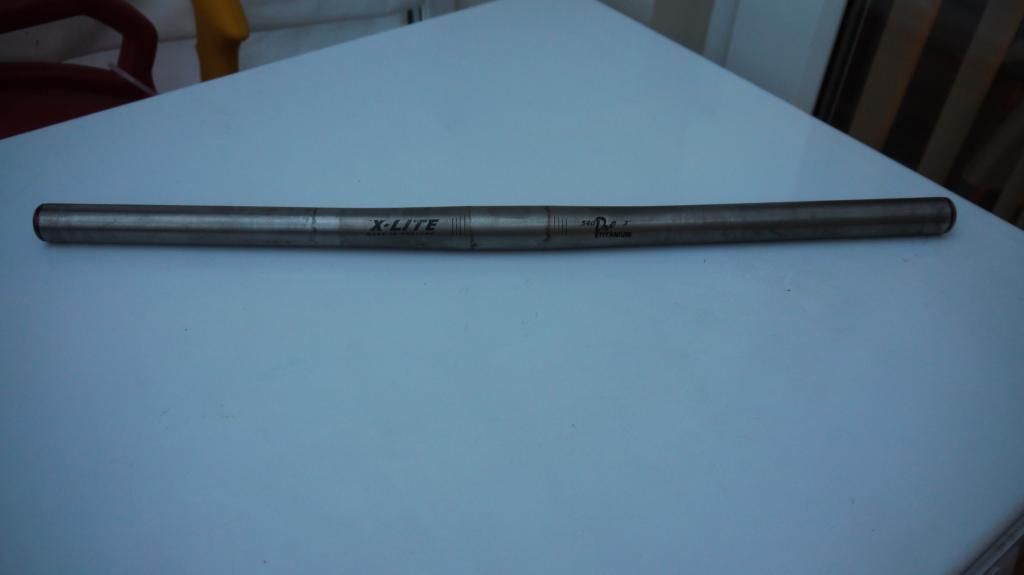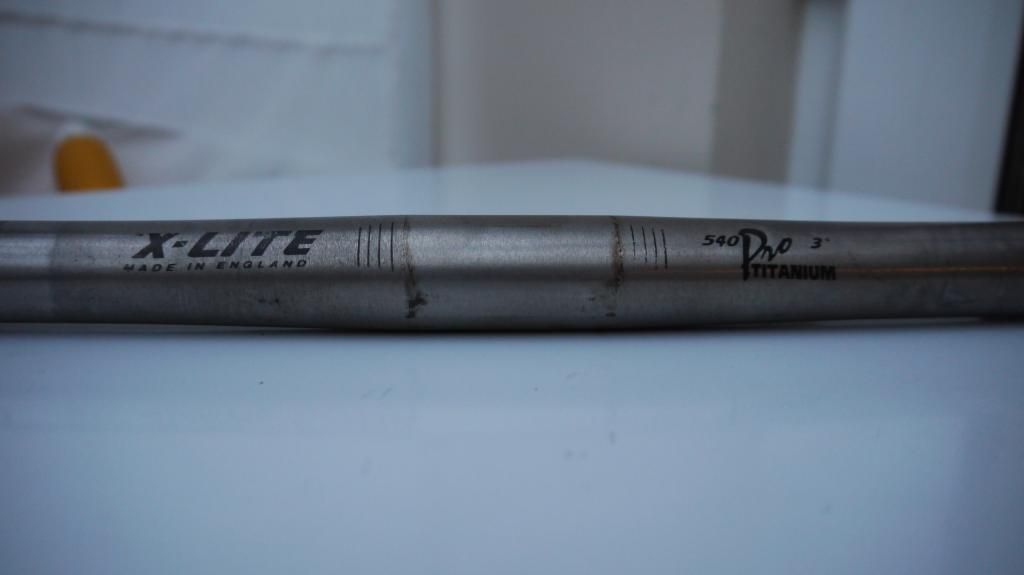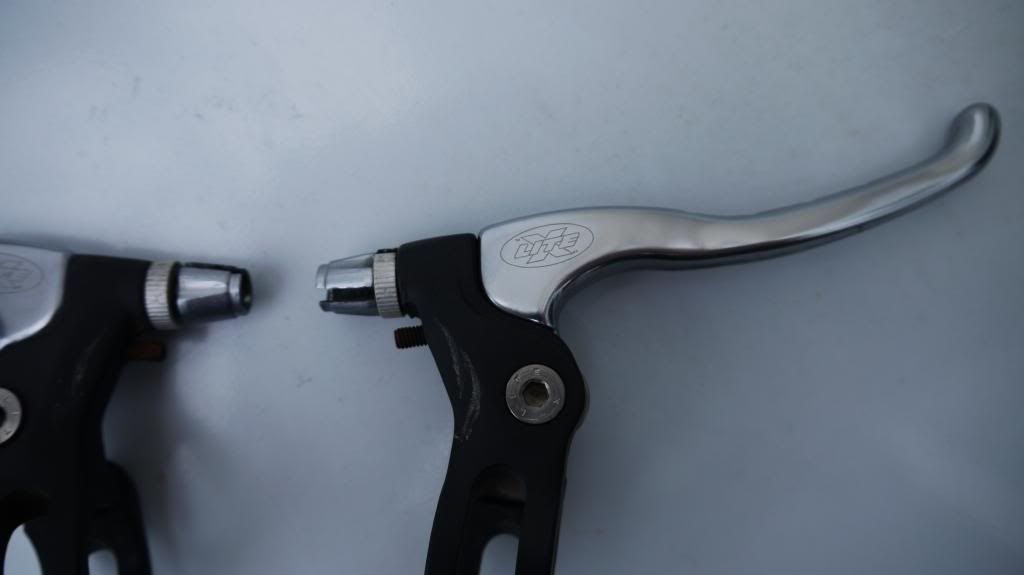 Prices include Paypal fees