Hi all,
Having downsized to a smaller outbuilding/shed, I've got way too many bikes, so some have to go regrettably.
This '89 MS Racing is a bike I built up for a retro ride we did in the late Winter, amassed from parts here on Retrobike. I've always been an MS Racing/Alpinestars fan, and the MS Racing line of bikes was the precursor to the Alpinestars range that started in 1990, though I'm sure many of you already know that, I just wanted to point it out for those that may not know.
Anyway, this rides really well, there is only one issue I've noticed in the one 20 mile ride I did, and that is the middle chainring is too worn to work properly. I will include in the sale a replacement chainring that should solve the problem.
Also, when building the bike, I realised I didn't have an under BB cable guide/stop for the front mech, so I have used a clamp on cable stop instead which works perfectly and is well hidden.
This cost me around £470- £520 to build if I remember correctly, after getting all the parts seperately . Im asking £220 for this collected from me in Devon, or I can post for £20 if needs be. UK only though, Im afraid I can't ship abroad.
Here is a list of what you get.
MS Racing CR1 1989 frame, bonded Aluminium/Cromoly rear end. Size 18" centre to centre, 19" centre to top. Toptube looks to be 21.5" approx.
This in lovely condition, few cable marks and odd small marks from use, but for it's age it's really nice.
Original 'Strong' brand seatpost
Original MS Racing stem with rocker cable system, very rare!
Kona Project Two threaded 1" forks, used but in good working order. I was going to sticker these as MS Racing, but decided to leave the original decals on.
Fred Salmon anodised Aqua Blue bars NOS when fitted
Onza Porcipaws grips NOS when fitted
Diacompe SS7 levers NOS when fitted
Shimano Deore Thumbshifters in excellent condition when fitted but original bolts missing so nice neat allen bolts used.
Shimano Deore DX rear mech and Deore XT front mech, both good condition
Sun USA Levanter anodised grey rims laced to early Deore LX hubs, nice condition, some wear to anodising on brake surface, rear could do with a true as everso slightly out of true.
Continental Competition Pro 2.125" dark amberwall tyres, NOS when fitted. Now showing some bits of dry dusty mud! Great tyres, and pricey to buy on their own if you can find them.
Shimano Deore M602 canti brakes front and rear in good nick.
Shimano 500lx biopace crankset, in ok condition, spare middle ring provided.
Wellgo beartrap pedals, NOS when fitted
Shimano chain and cassette new when fitted.
1" threaded VP headset NOS when fitted.
Avocet saddle, used but bought from here in good nick.
Any other q's just ask, I hope this goes to a good home here, this surely is a must for any Alpinestars / MS Racing fan, I searched for one of these for years.
Im in Tavistock, West Devon, for those who would like to collect.
All the best,Steve
ps - apologies for pics, taken on my phone on it's one and only ride ! I will take some close ups pics when the sun comes out again.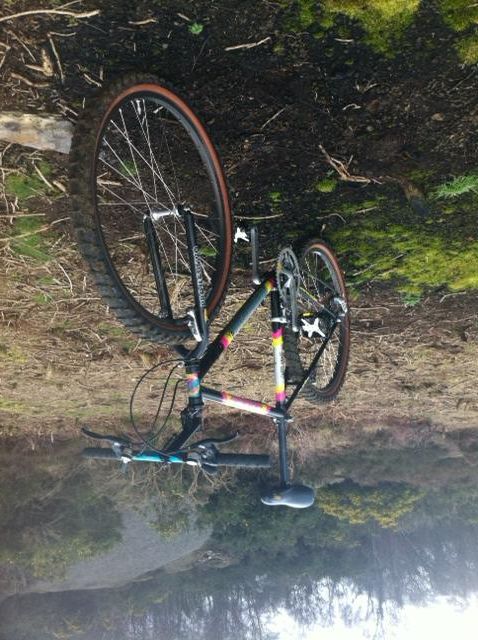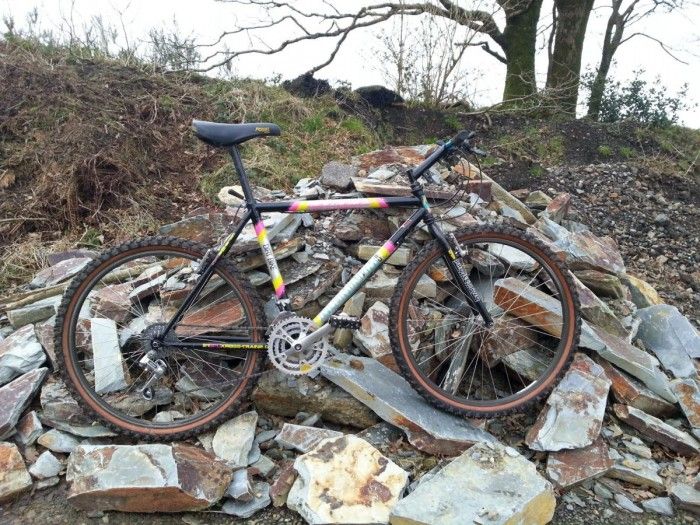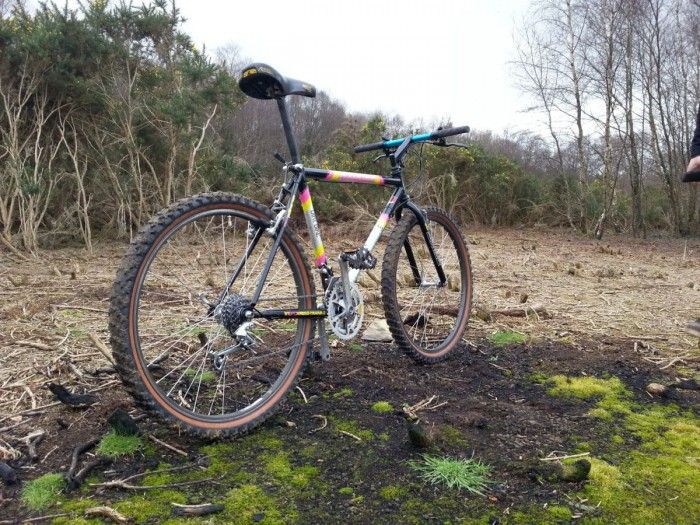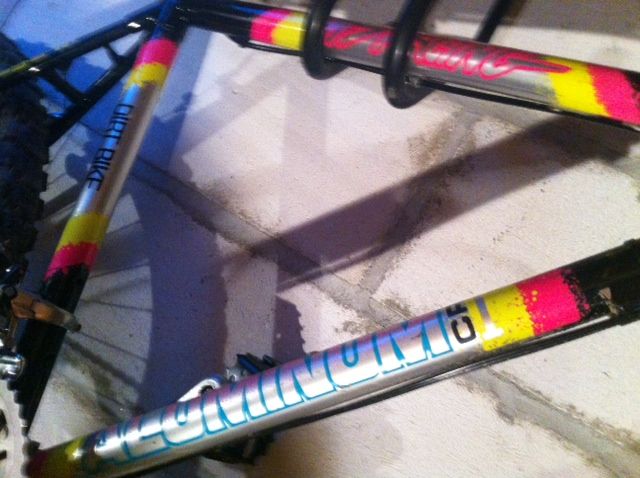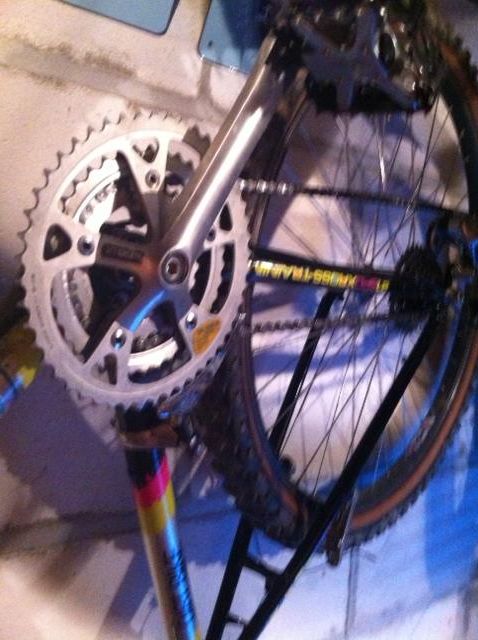 _________________
I love bikes, all bikes. Old and new.
In the stable..
Old: 88 Kona Cindercone, 90 Alpinestars al Mega XT
New: Evil The Wreckoning, Specialized P-Slope, On One 45650b, Trek Stache, Custom made S&M ATF 20" BMX, S&M ATF 22" BMX