Selling with extreme reluctance this very nice black, 175mm MRC Steely Danz crankset and matching 124mm Action Tec Ti BB-they came together as a set on my '96 Intense Uzzi. They have been installed and removed just once. At 470 grams, these cranks weigh less than my M900 XTR, M737 XT, and were either lighter than or comparable to the M950 XTR (i don't have them anymore so cannot make a direct comparison). The BB weighs 150 grams, and on Bikepro they consider this to be one of the best boutique BBs ever made.
Crankset is missing one cover cap and takes standard 110 BCD non-compact chainrings. BB has one bearing that feels a little gritty, but it spins nice and was not noticeable on the bike. The other bearing is freakishly smooth.
$300 for the lot.
It will be posted from the US, buyer will pay postage for any shipping service they prefer, I would really like to ship them with tracking and insurance but I'll leave that to you.
Dibs via PM only, feel free to comment in the thread, however.
If you have any questions just let me know.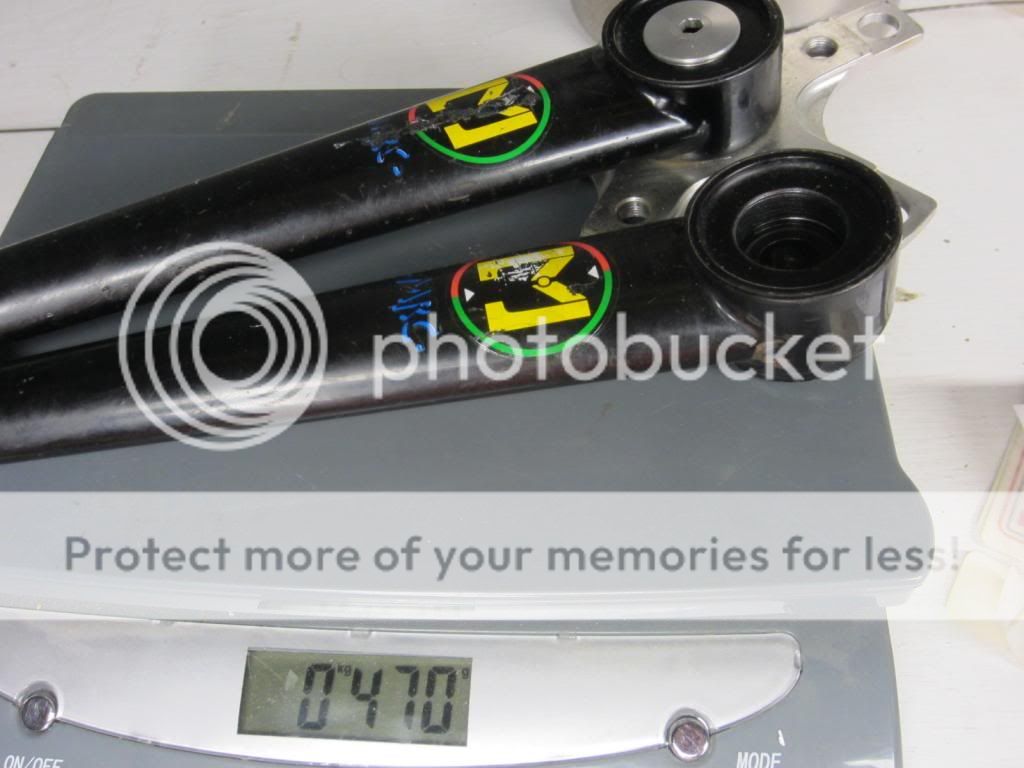 _________________
Current Stable: ///84 Ritchey Timberwolf///86 Ritchey Timber Comp///87 Ritchey Ascent///87 Ritchey Ultra///88 Cannondale SM700///89 Teesdale Quintana Roo Superform///89 Santana Moda///90 Monster Fat///1996 Ted Wojcik Sof-Trac FS///1997 Ted Wojcik Sof-Trac FS///85 Shogun 400///85 Shogun 500