I've had this for a while and keep thinking its too small, I'm not going to ride it, it's my 3rd bike, etc ..... but never can bring myself to part with it. So to make my mind up once and for all I'm going to offer it up here for what it owes me and see what happens...
Frame - Dynatech Diablo size 18" centre to top, paint is in excellent condition and still a lovely diabolic red, a few scratches and small bubbles here and there but you have to be close to see them. It's the 2125 frameset so 3 main tubes are titanium.
Now the bad news - The BB is stuck in the frame. I have tried to get it out but the plastic collar disintegrated and I can't budge it from the other side. It's no doubt the original so is 122.5mm width for Deore DX MT60 cranks. But it is free of play and although feels rough by hand spins ok with cranks attached. Seatclamp included.
no longer for sale
Fork - Spinner Cr-Mo 1 1/8th threaded in excellent condition. £20
Original headset (Diacompe ?) is available if wanted with frame or fork.
Stem - Zoom Original 120mm slight rise in satin silver with top cap present and correct (A1 condition) £9
sold
Bars - Raleigh Titanium original painted black 540mm £9
sold
Brake levers - Shimano DX (the red ones, one needs a bit of a touch up) £9
sold
Seatpost - Amoeba Titanium 26.4 and 350mm (A1 condition) £28
Saddle - San Marco Rolls (A1 condition) £28
Mechs - Deore DX (A1 condition) front 28.6 BP £9, rear inc red jockey bolts £25
both sold for £30
The wheels are not included
Happy to sort out a deal on multiple items or all of the above for £160.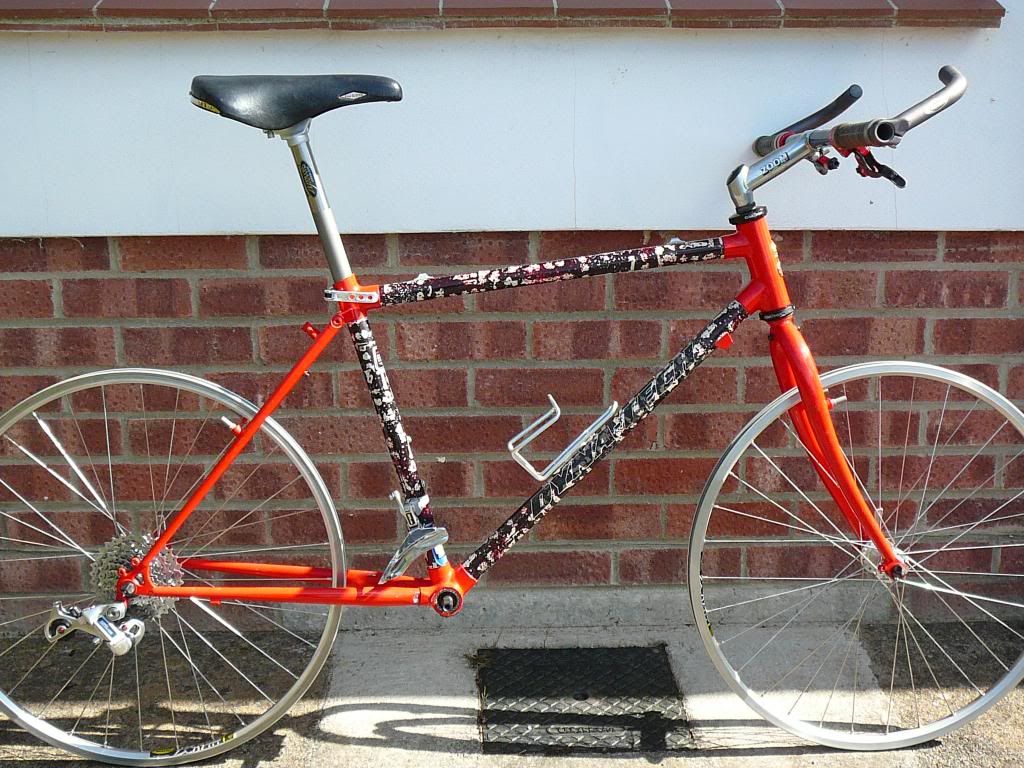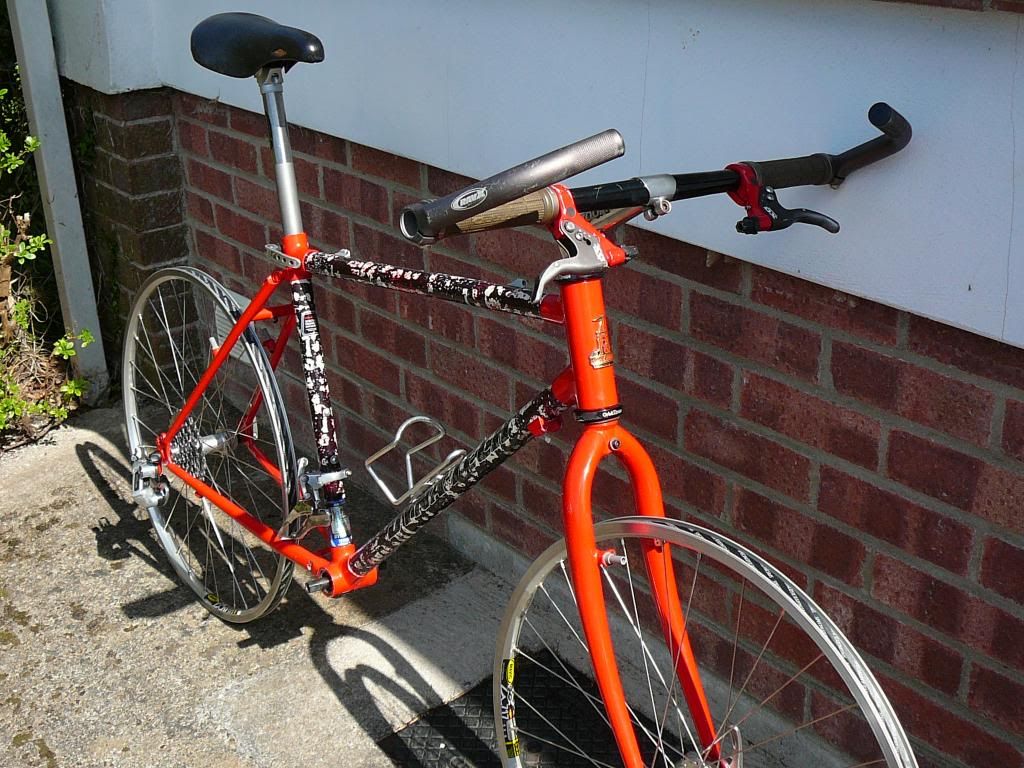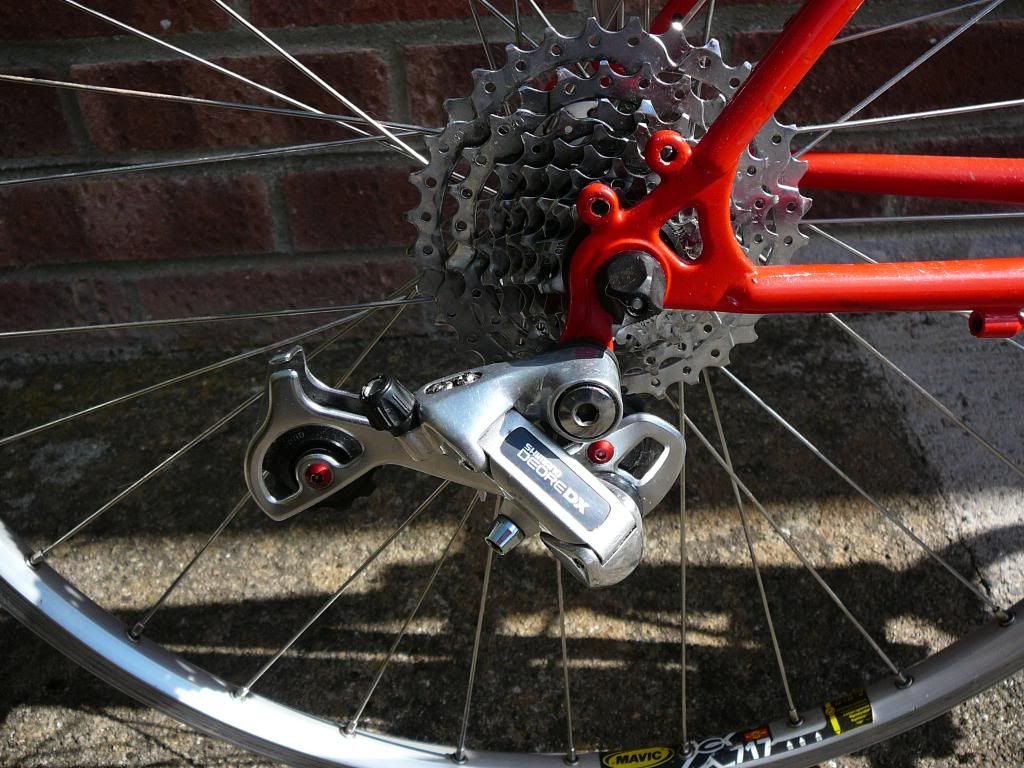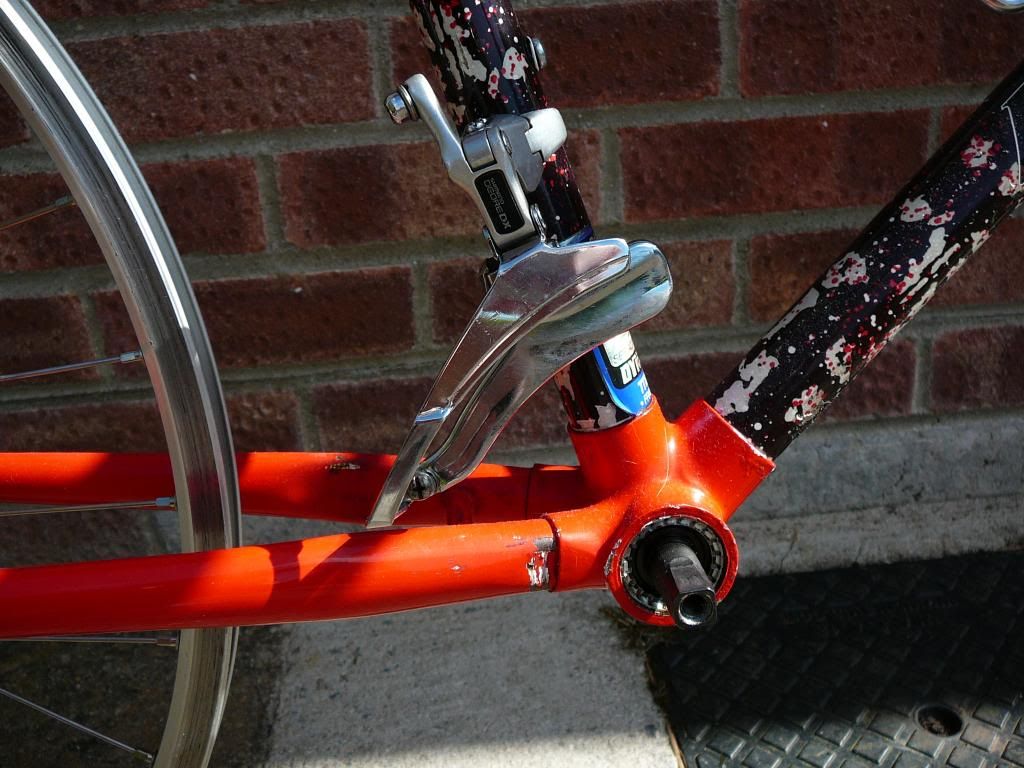 _________________
Old enough to know better but doesn't.
MTB (modern) : Cannondale RZ120 / Lefty & Niner Air 9 / RDO
MTB (retro) : Pace RC200-F2
Road : Boardman Team Carbon
Shed art : Raleigh Dynatech Diablo