Bit of a cupboard raid here..
All prices include postage to the UK
ODYSSEY straddle rods, mint unused, £12 each or £20 for the pair
SOLD
DCD in black.. £12
SOLD
ONZA chill pills in 3dv.. £11
SOLD
ODYSSEY svelte seat clamp qr £12
SRP crank bolts - olive green and plain polished - £11 a pair
SRP 3dv rear mech breakaway bolt - £10
SOLD
HOPE brake boss blanks for disc brake cables £10 a pair
3DV chainring bolts £10
SOLD
3DV granny ring spacers (8mm) £10
3DV bolts (x8) suitable for mounting cantis and v-brakes £12 the lot.
SOLD
Crappy pics, sorry...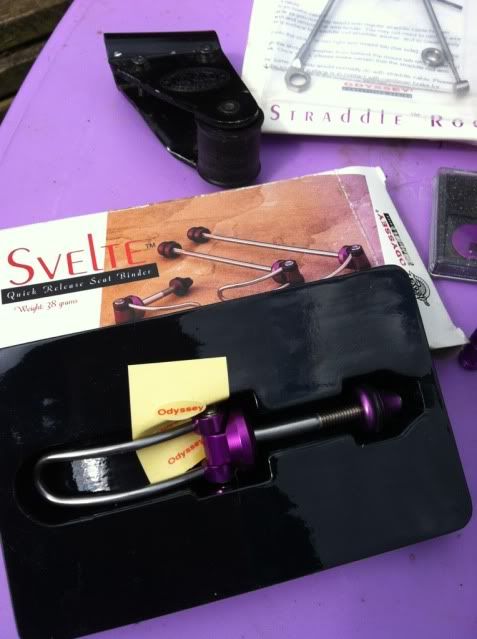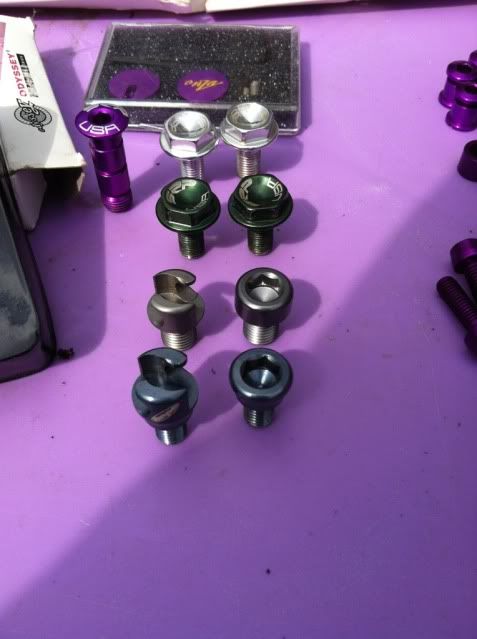 Any questions, just ask.
Happy to a deal on a bulk buy..