Specialized Rockhopper 24 for sale.
By reference to BikePedia I think it is a 1997 model but it could be earlier.
Wheel size 24"
Frame size 13"
I originally bought the bike as a project for my son but in the end he has simply used it as is to commute to school.
The bike appears to be almost totally original and will be perfectly usable as it is - a bit of tlc may be required. The frame is substantially rust free although there is corrosion on the drive side chainstay. In reality this would be a great opportunity for a doting Dad to lavish the same attention on their child's bike as they do on their own bikes to create a really unique stunner.
e.g.
viewtopic.php?f=6&t=255750
viewtopic.php?f=21&t=60854
There is also a stunning build for a mini Clockwork that I can't find.
I haven't seen another of these anywhere so I am going to ask £90 plus postage but would prefer to arrange collection or face to face if possible.
For more information and detailed photos please pm me.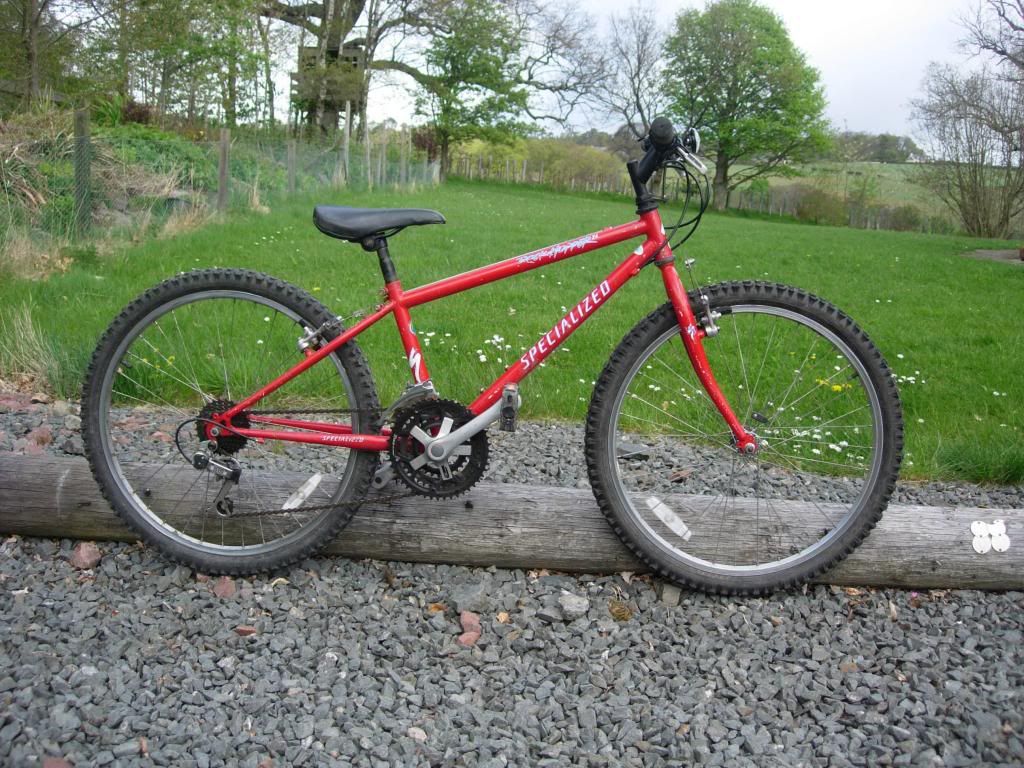 _________________
Wanted: 1" triple butted Kona P2 Forks with a long steerer so I can complete my 1990 Explosif.
Wanted: Salsa Cromoto Forks with a long steerer and 425mm A-C