Time to cull the herd, its the time of year when the lawns needs cutting and over the winter I appear to have hidden the mower behind an ever increasing wall of bicycles, so... First for the chop is my rather lovely Diablo.
Columbus Cromor OR frame, seat tube is 15" centre to centre, top tube is 22", Blowjob paint in a condition commensurate with a 22 year old mountainbike.
This is a tough sale as I love this bike, any Diablo owner will tell you how good they are and this one is a great original, unmolested example.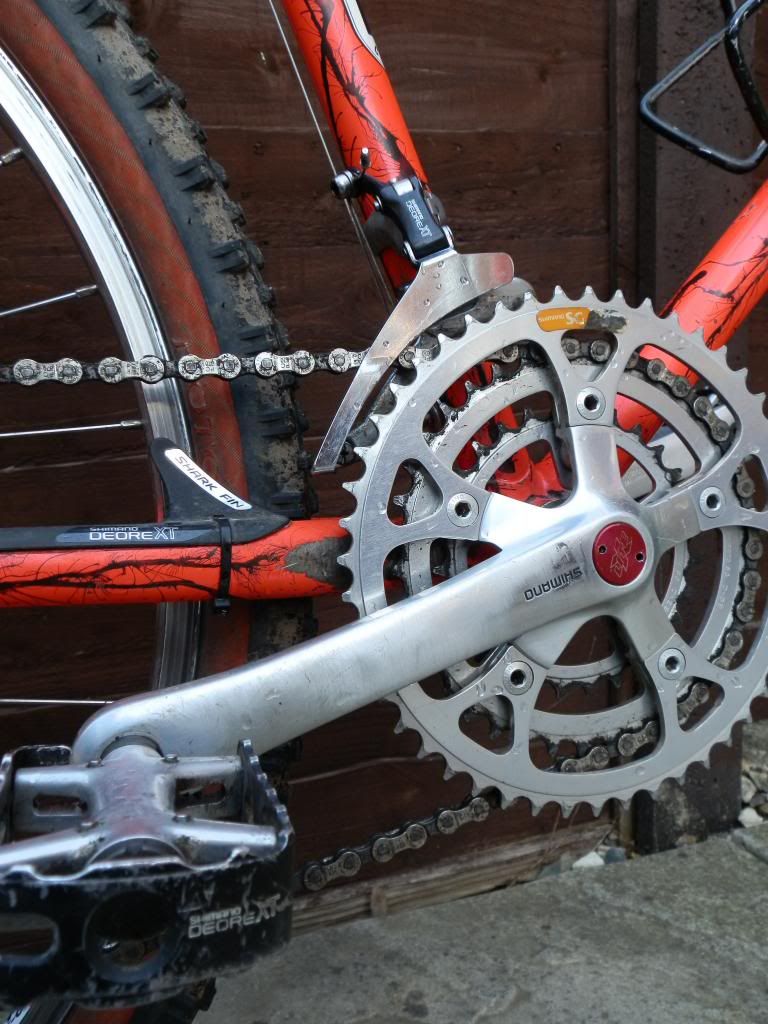 In 1991, there was no XTR, carbon and aluminium were in their infancy.. If you rode a hand built British steel frame with full XT and a few bling components, you were riding the best there was... and this is it!
Full Spec:
Forks: Project 2
Stem: Salsa Cro-Moto
Bars: X-Lite Titanium
S/post: Shimano Deore XT
Headset: Deore XT
Chainset: Deore XT
Front Mech: Deore XT
Rear Mech: Deore XT
Shifters: Deore XT
Wheels: Deore XT hubs, Araya RM14 rims, original (mk1) Hope quick releases.
Brake Levers: Dia Compe SS5
Cantis: Dia Compe 986
Tyres: IRC amberwalls
Saddle: Selle Italia Turbo, White
Pedals: Deore XT beartrap.
Points to note. The seatpost is a size too small so has been shimmed, its been fine like that for years.
Condition: There is some paint loss where cables have rubbed and chains have slapped, the seat tube cable stop is slightly out of round, but it does its job. I'll provide whatever information and pictures you require and you're welcome to inspect the bike in order to make an informed decision as to if you want to buy it or not. I've not ridden this bike for over two years and as such, it will need a going over before you ride it. Don't buy it and expect to ride it straight out of the box.
I'd like £300 ovno plus postage for this
. I don't think you could build it for that... I know I didn't