Selling my New unused Look Fournales in size S, Disc only, with Titanium & Aluminium Screwkit.
New and unused condition. The screws are Titanium, include two of special ones. The stop nuts are Aluminum black. original screw and nuts included.
V-Brake rings are cutted, so you can use only Disc (IS2000). Size S is for Steertubs like 137mm.
original carton und Manual included.
weight: 1369gr
Price 350€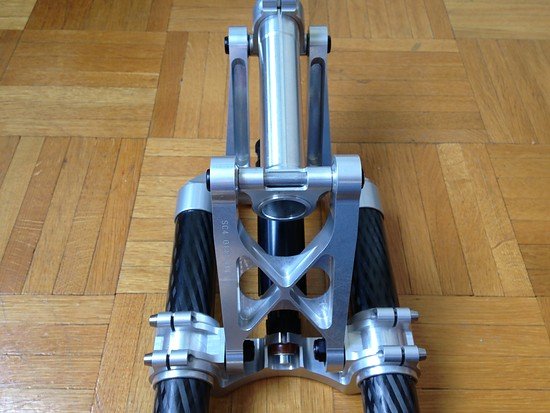 additional you can save 80gr with new DT Swiss Carbon damper for 150€, you must machine an u-plate mount only.