Rightyo
Before we get started, NO DIBS, you either want it or you don't.
Holey QRs. Not sure what they are, but they sure aint Ti ones
£8 posted SOLDSOLDSOLD
Diacompe 987 cantis with original pads and straddles. Excellent as you can see, a couple of the bolt heads have some surface corrosion, but they are standard canti bolts
£20 posted SOLDSOLDSOLD
LX M565 front mech, 31.8 BP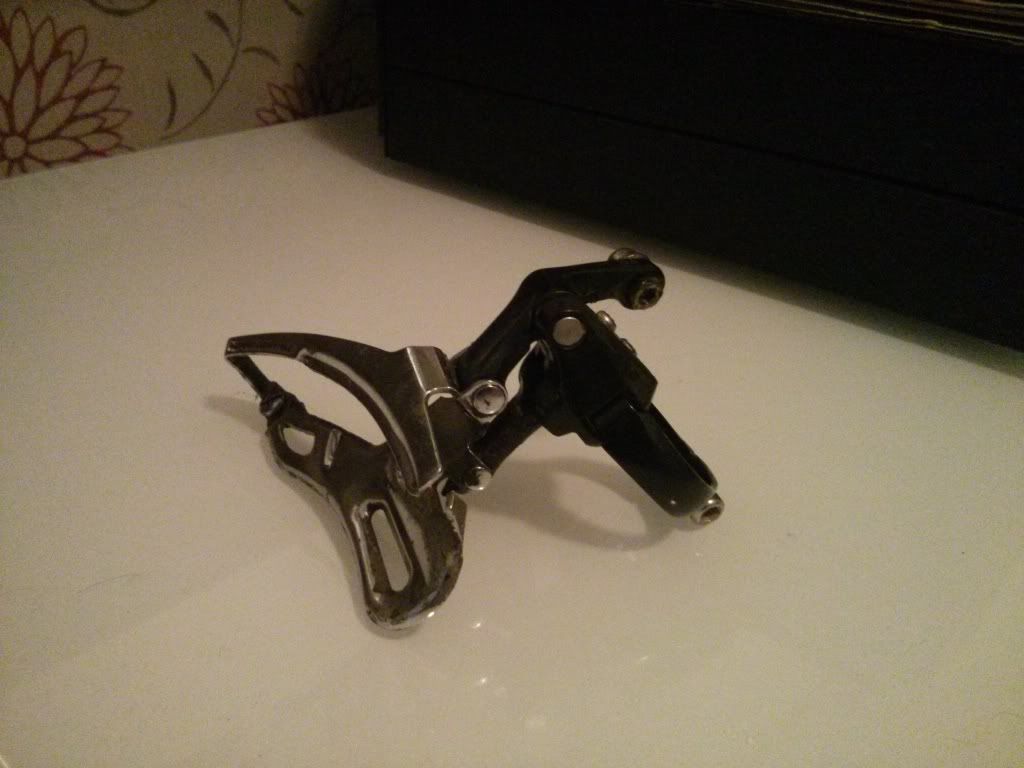 £11 posted
XT m737 rear. Nice. Be on my bike if I didn't have XTR
£25SOLDSOLDSOLDSOLDSOLD
san marco concor light saddle. has a bit of what looks like paint on the nose, and a matching corner scuff on the other side
£8 Withdrawn and fitted to my work bike.
Blackwall zmax 2.1. logos good, tread good, still have a few hairs
£23 posted
Gripshift SRT 500 8 speed. £10
Diacompe PC7 levers, black areas a bit mottled £7
zoom 170 handlebar. 560mm. excellent
£9 SOLD
Zoom stem, 130mm, 1" 1/8. bit of rise. some slight corrosion peeping through but pretty nice
£9 SOLD
That's yer lot for now, there will be a second thread with some collect only items soon-ish
_________________
Merlin XLM
Ribble 653 Record
Bristol Bike Jumble!
ALWAYS WANTED
600mm X-Lite Xpert bars,
Black
or
Silver
|
Vetta TT Saddles - Manganese, Vanadium, Ti