March's shed clearout
Having a clearout of the shed and have a few items that are not needed in my current builds.
Many I have bought on Retrobike, prices are the same as I paid for them as far as I can remember.
If you need any more info or more detailed photos let me know.
Prices include delivery to UK.
Paypal Gift or add extra for fees.
Sensible offers considered.
M Trax 1000 frame 21"
Bought recently from a forum member, had big plans for this frame but reluctantly have decided it is one build to many for me. Some superficial rusting but all looks solid at least from my untrained eye. An ideal frame for a refurb, or would make an ideal lightweight pub bike.
KARMA - Postage only (approx £12-£13)
- SOLD
Giant Cascade 2 Rucksack with 3 litre bladder
Very comfy and smart looking, loads of compartments for helmet, tubes, keys, wallet etc, but as I am usually found on my road bike it does not fit with the speed/lightness for road biking.
Only used half a dozen times, bladder even less and never with strong flavoured drinks usually water. In almost new condition. I have cleaned after every use and also recently with cleaning tablets – obviously for hygiene purposes I would recommend a good sterilising (no reflection on my personal hygiene
)
I have a more detailed description of its many, many features and compartments which I will scan later, along with cleaning instruction etc.
Cost new over £80
£50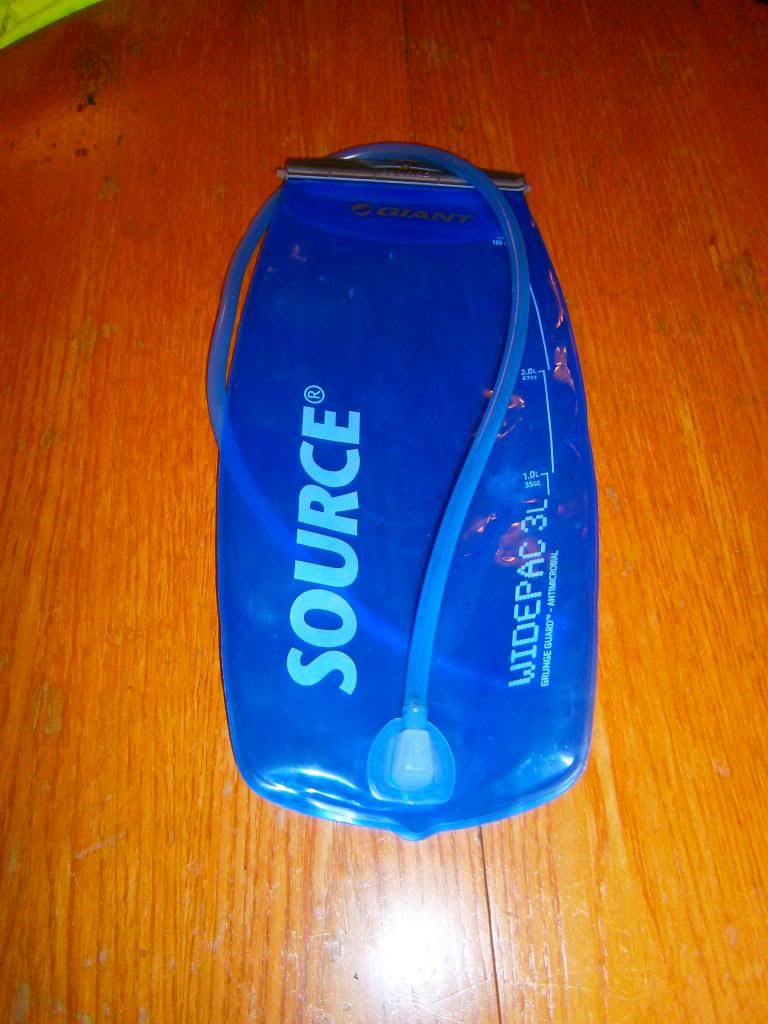 GT forks
Stripped and ready to paint.
1 1/8 threaded, A-C roughly 395mm. steerer 175mm with 30mm of thread.
Good condition, just some minor surface rust.
£10 - SOLD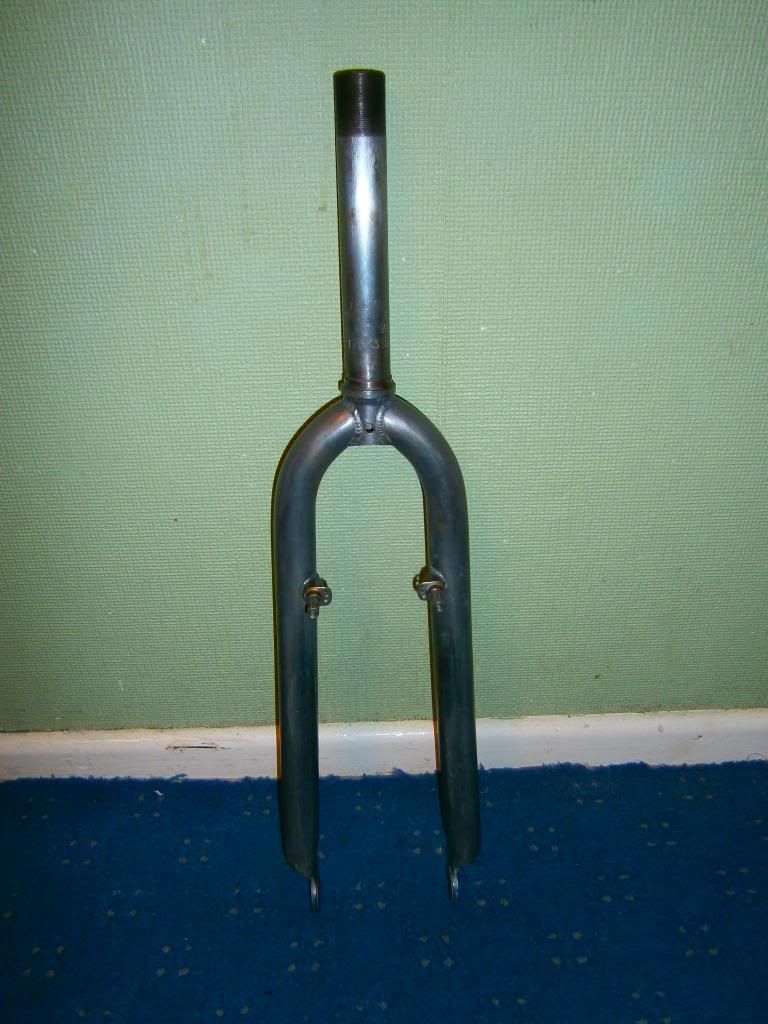 Promax Brake levers
Never used just test fitted to my bike, so some scratches on the inside. Some minor scratches also from storage. Ideal for a cheap bike build.
£5 - SOLD
Titec bar ends
Good condition, never fitted. Some small scratches from storage, can be seen in the top picture next to the letter T.
£5
Grip shift SRT300
In good condition, transfers all clear and unworn. The cable attached you could probably get away with using it with some oil. And good for reference if you need to fit another cable.
£6
Karma Items – postage only
Red stem - unknown brand
SOLD PP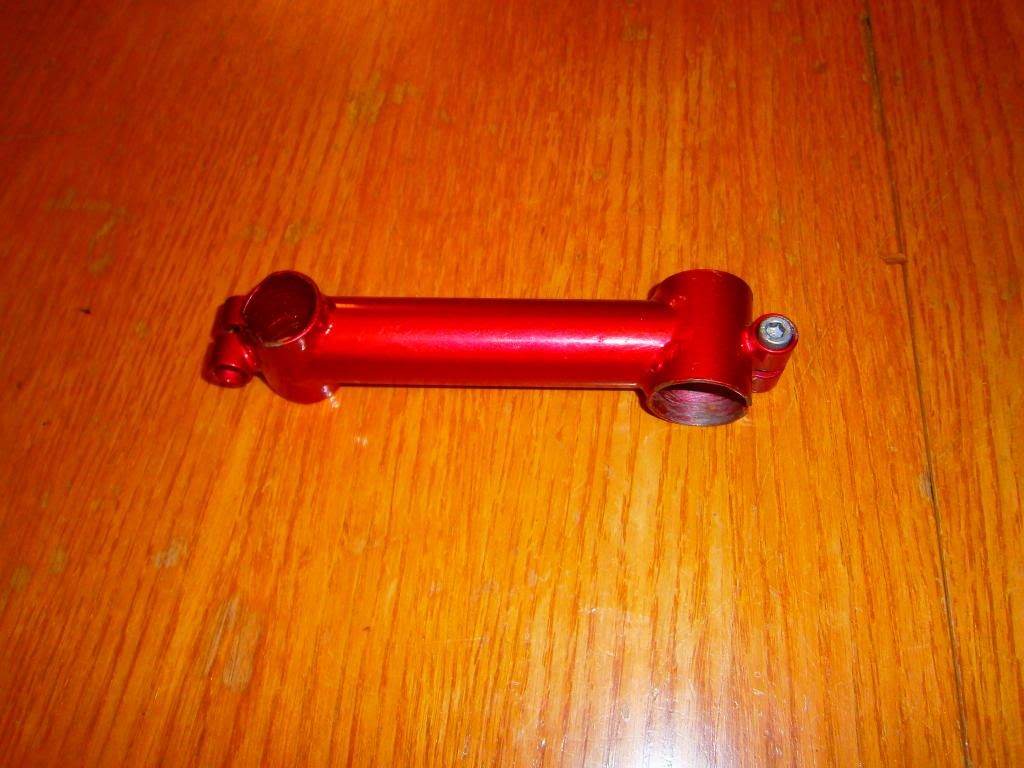 Suntour crank arms
I did have a small try at smoothing them for a respray so some small scratches on them. Could easily be taken back the the unpainted alloy.
Straight with good threads etc, ideal for a pub bike or hack.
SOLD PP

_________________
Let us remember the past with rose tinted, live the present with paranoia, and look forward to the future with cynicism.