I have 2 of these left.They're 2.1''. Best at the top...
TALK to me - I'm open to sensible offers, questions or advice if I'm way out or gettin' it wrong.
Pm or post - As you see fit.
Bit worn on sidewalls. Plenty of grip available.
REDUCED £6
and £3 postage in UK.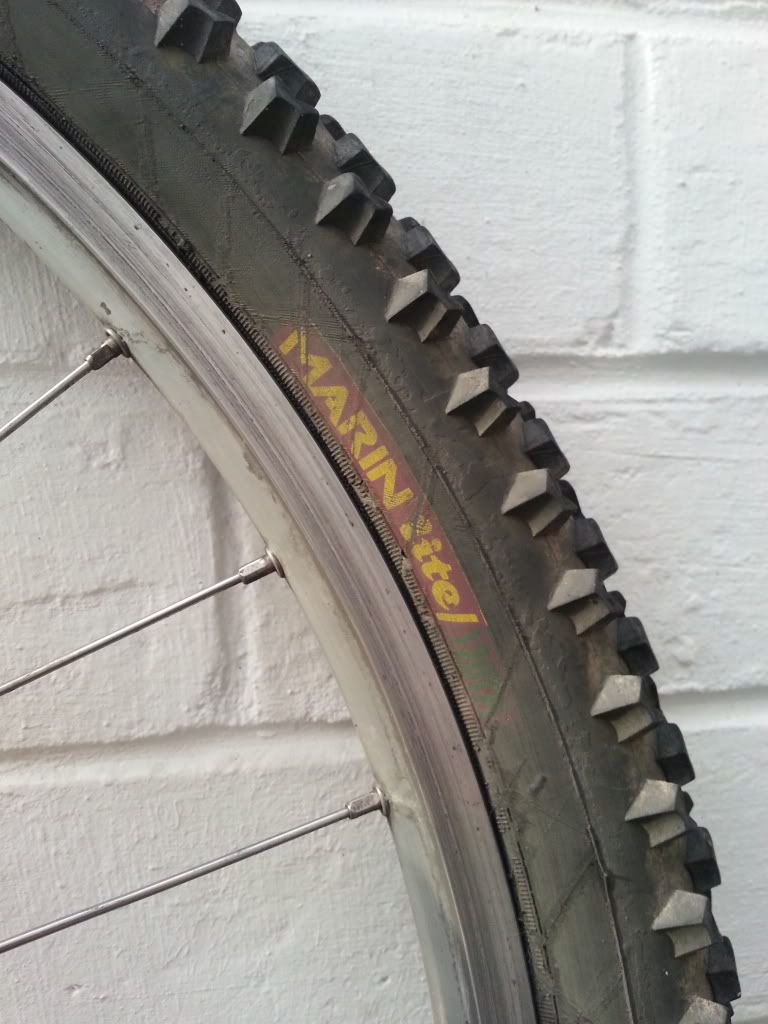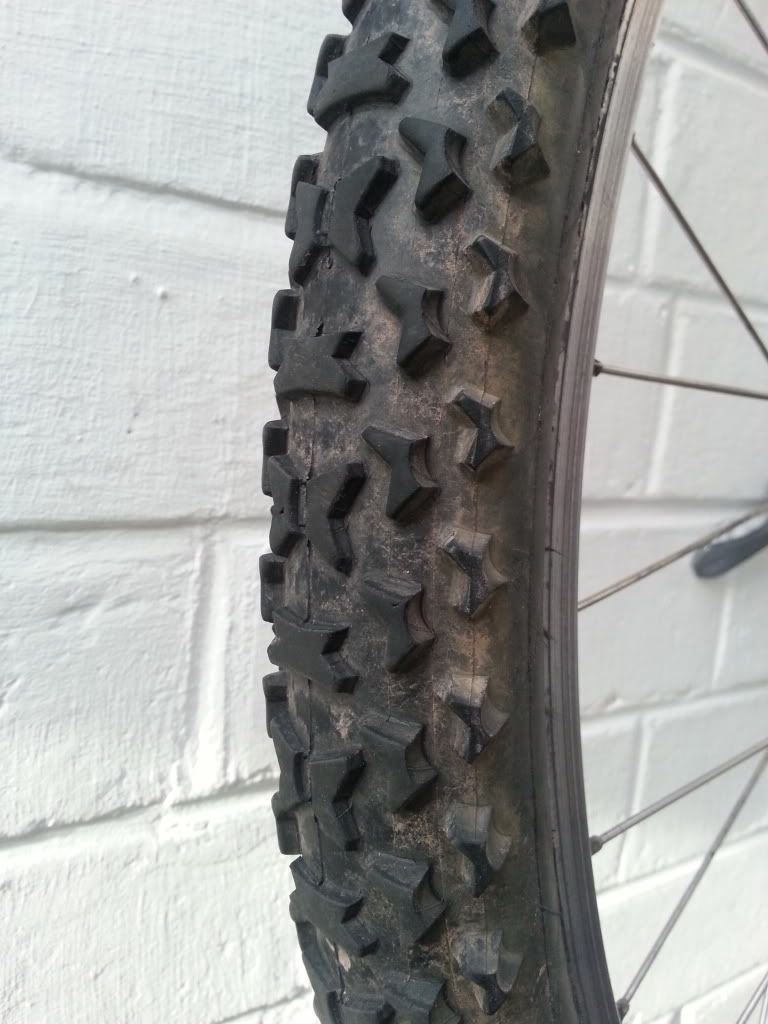 Araya VP20 rims/Exage hub:
Front:Exage RM50,Rim has plenty on it. Needs a clean, a grease and a small wobble trued out of it.
reduced £14.62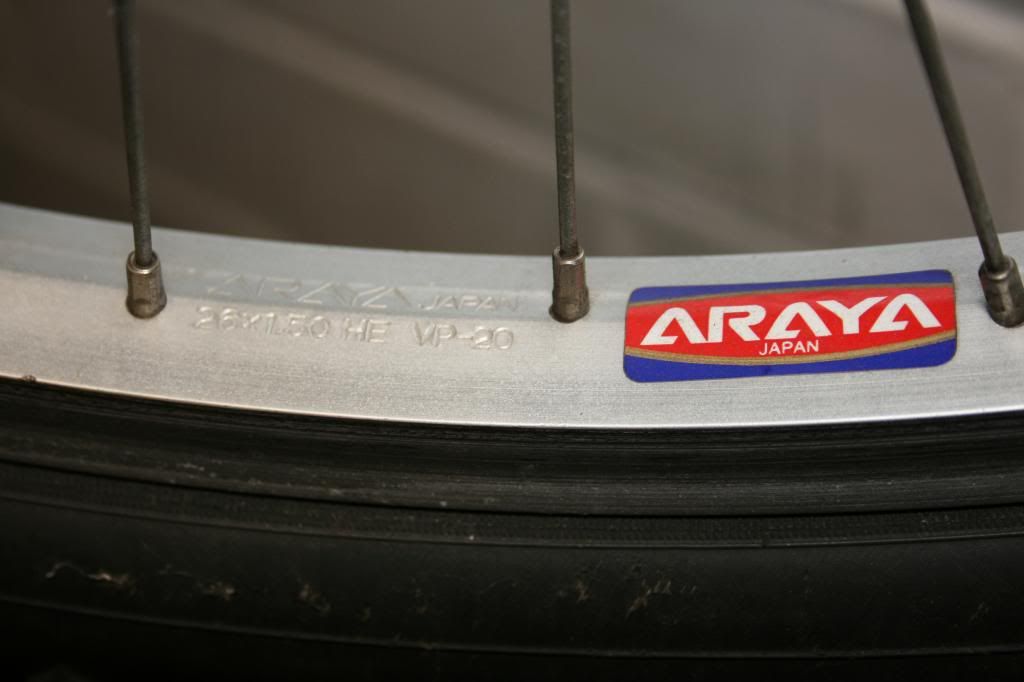 Rear: Exage HG50,7sp. Rims ok. Needs a clean, a grease -does rumble a bit. Needs a wobble trued out.
SOLD £16.42
Good sidewalls.Logo faded. Running Low on grip. £6 and postage in UK.
KARMA'd with wheel
Good sidewalls. Lots of grip
SOLD £8
Cheers