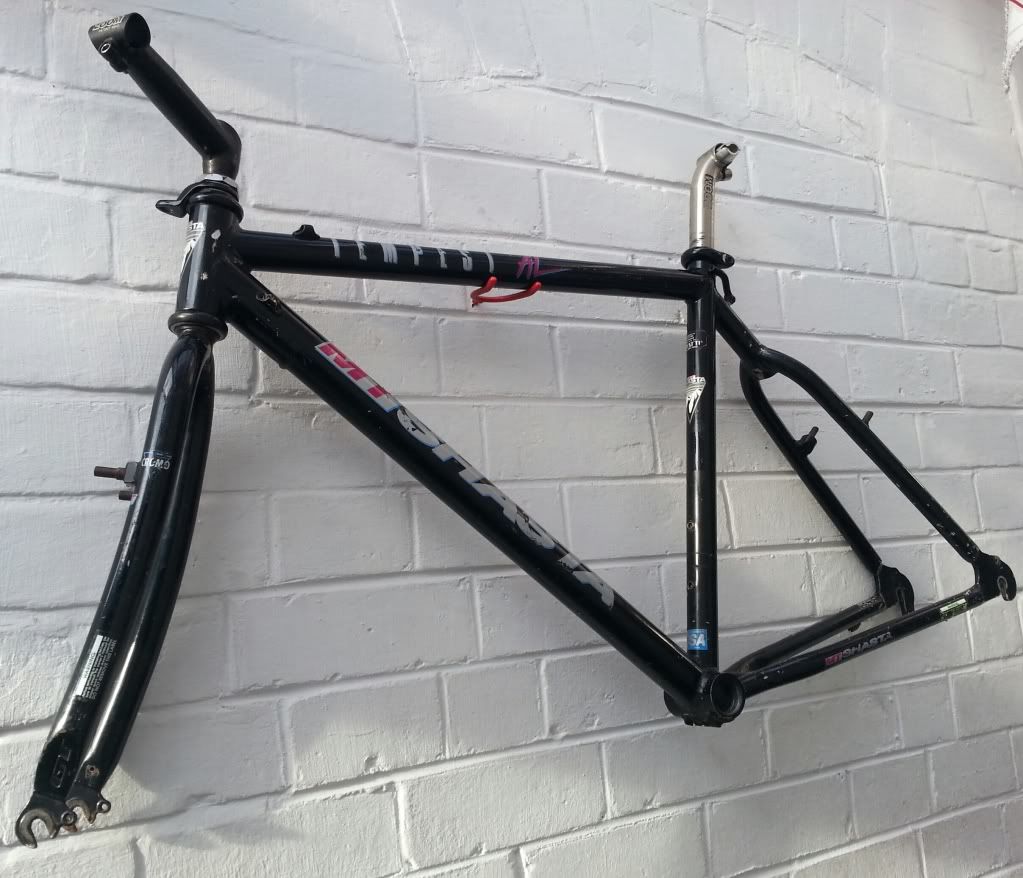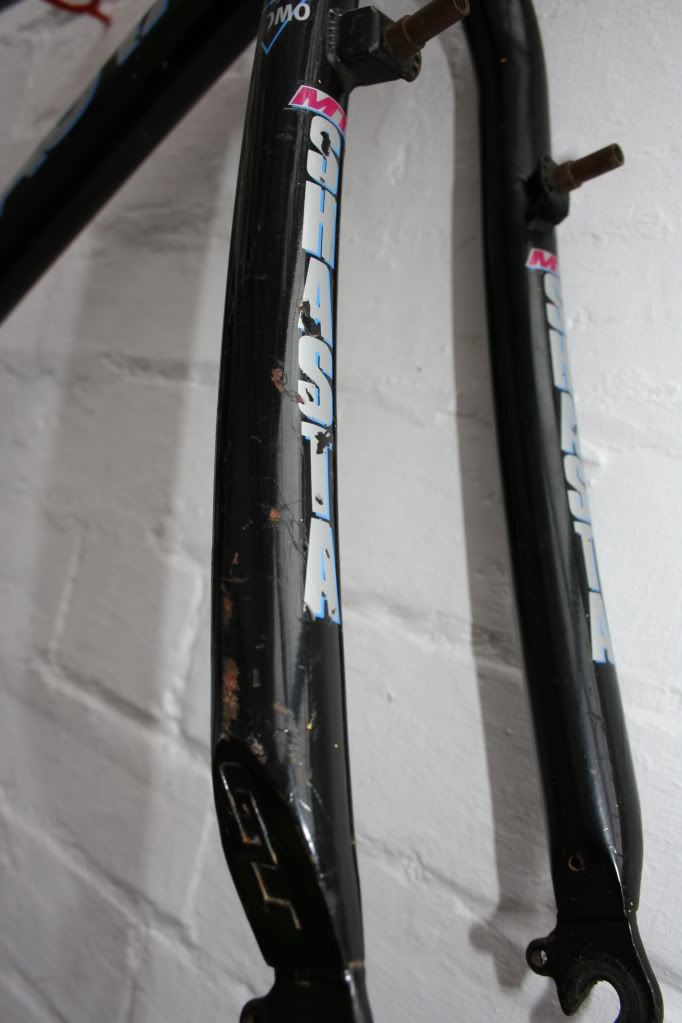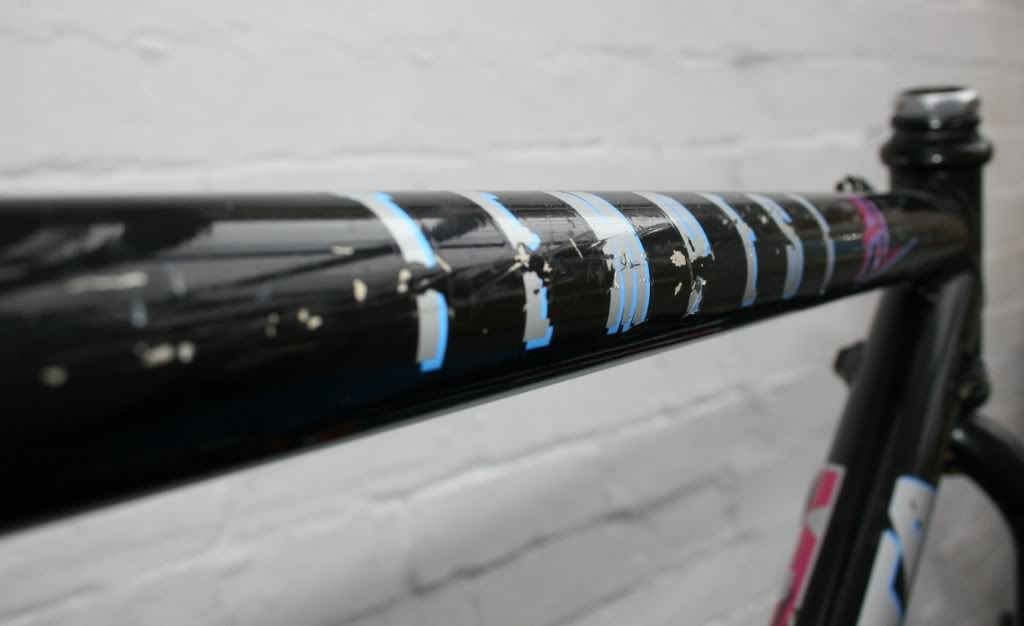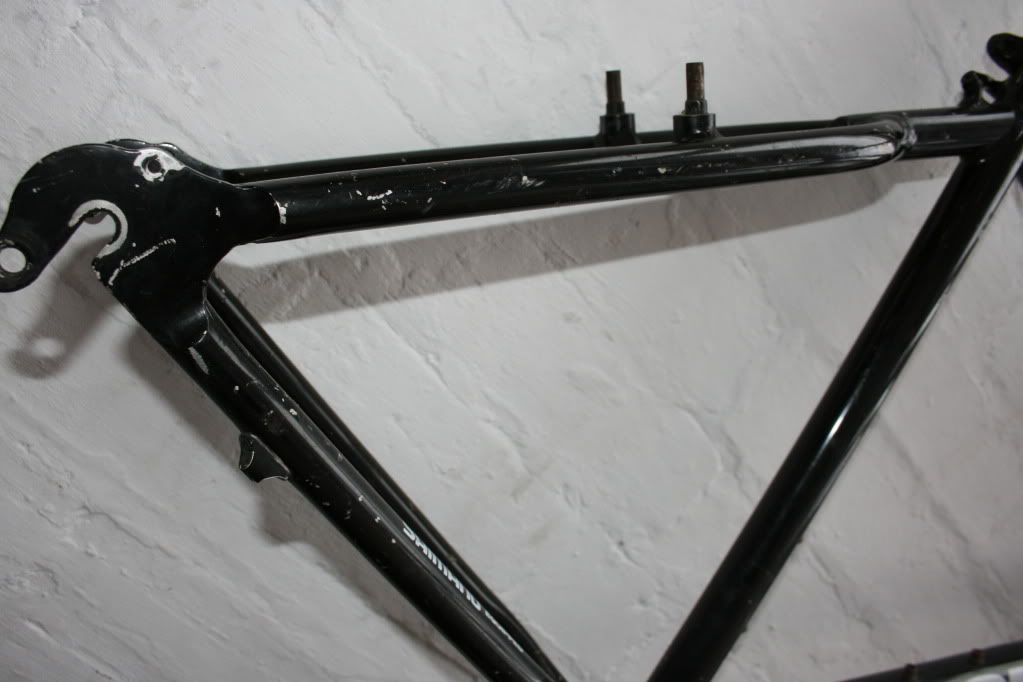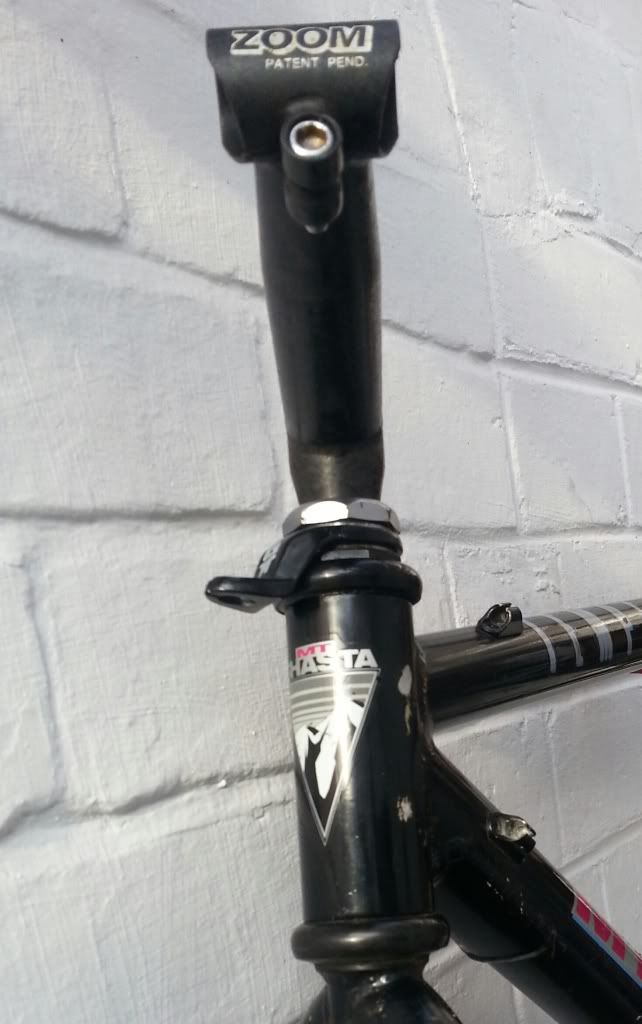 It's the usual story: I bought this frame set on here just before MM last year, off 'player' (Will Howard) with the sole intention of building it up as I have the steel version too and this would complimented it - BUT I need to sell this on. I don't really want to sell it
..
Built by GT, Mt. Shasta's were around for 3 years from '90 +/- as a subsidary brand. G.T's foray in to the non triple triangle frame market. GT pulled the plug on them and pursued what we know (and most of us love) them for.
I do not know when this Aluminium version was built. It's not in the '93 catalogue and info is scant. It is a bit obscure and..out of interest; Are there any others out there?? Love to know more and see some pics please
This one has a Zoom seatpost, Deore DX headset, seat clamp, stem and GT fr brake cable guide. Very light chainsuck. Can't find any dings, just scratches/scrapes
.
Aluminium frame / Cro-mo forks
seat tube c-c: 18''
toptube c-c: 22"
1 1/8th headset dia.
£50
-REDUCED: £45
posted to uk. No further reduction, I'll keep it
Get in touch via a PM or post on here.
Cheers