Register your interest here & pm me.
OPEN TO OFFERS.....
Any q's or more pics - Let me know.
'ITM Scorpion'
7075 Aluminium: 265g weight
565mm from outside curve
3deg -/+ sweep / 1" dia at stem clamp. A few scrapes, see pic...£20 posted UK
REDUCED £17.50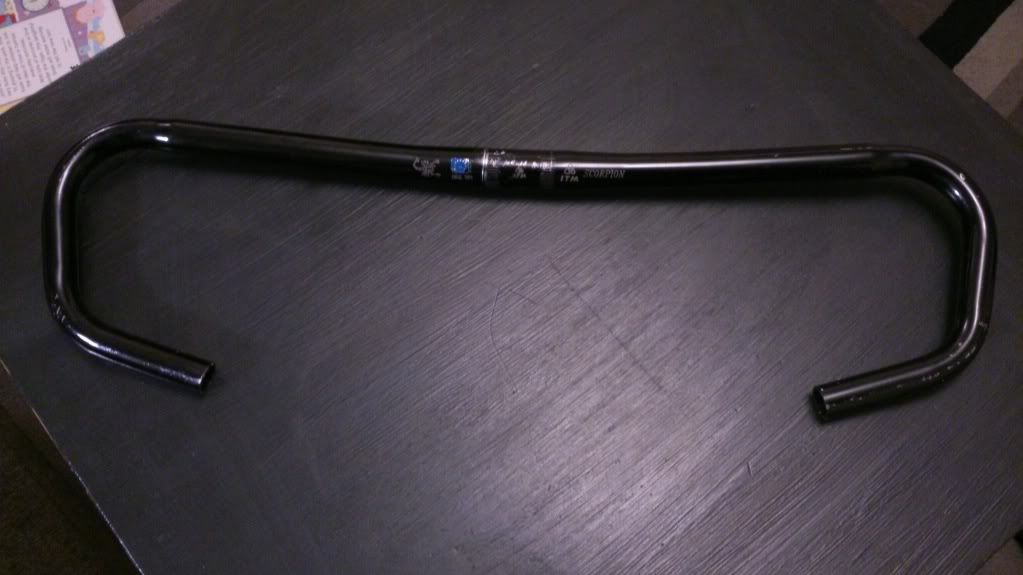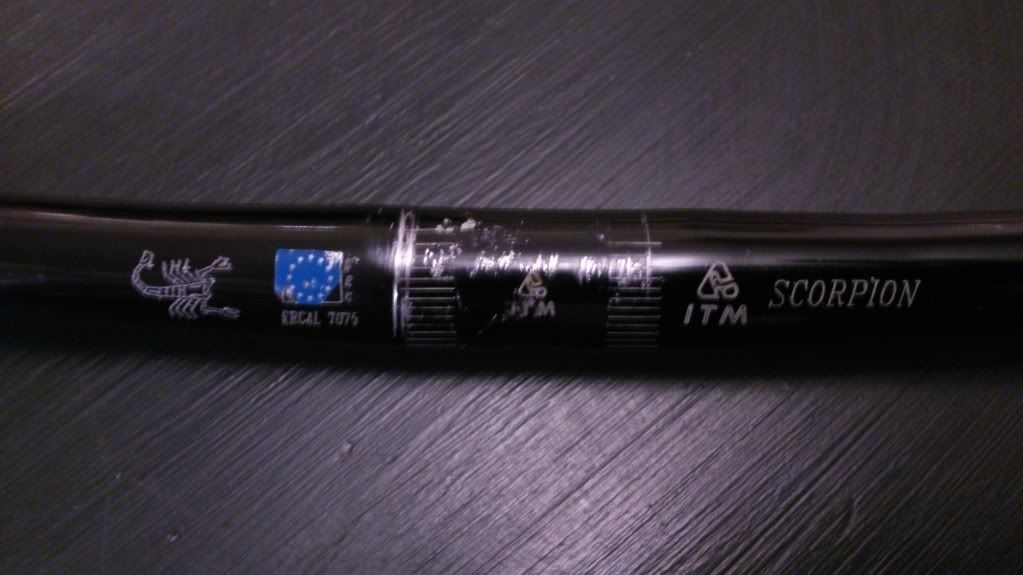 Bottlecages
Various types. Elite, Marin, Specialized, Tacx...£5.50
REDUCED £4.50 ea
each.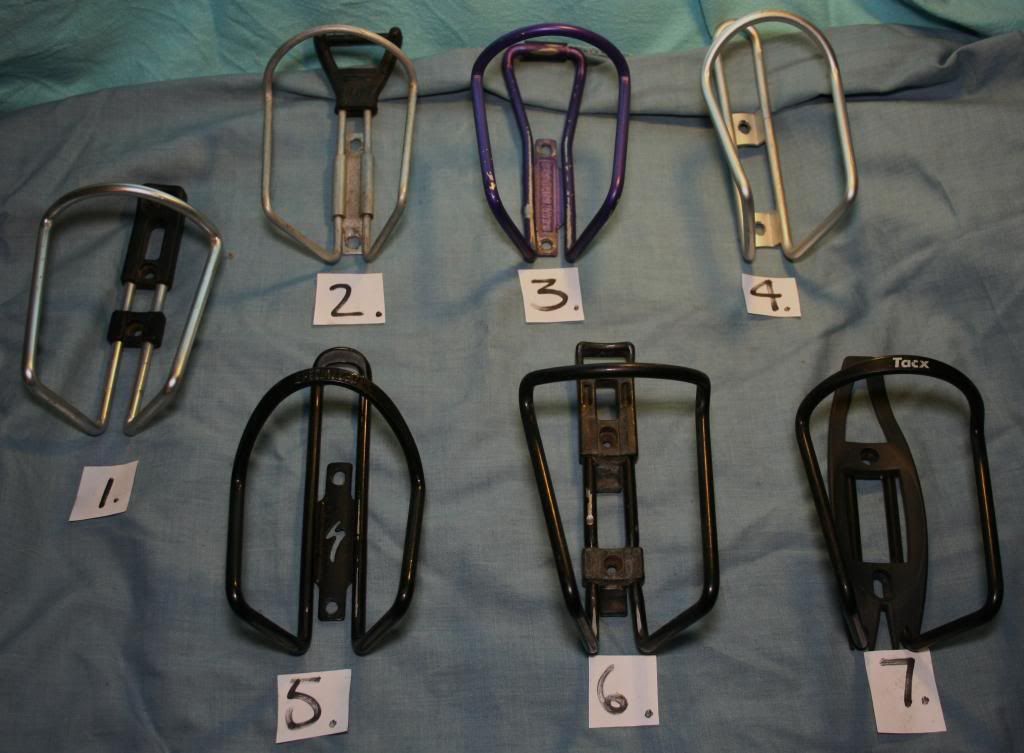 Barends
X-Lite. Faded and usual scrapes. £7
REDUCED £5.80
posted UK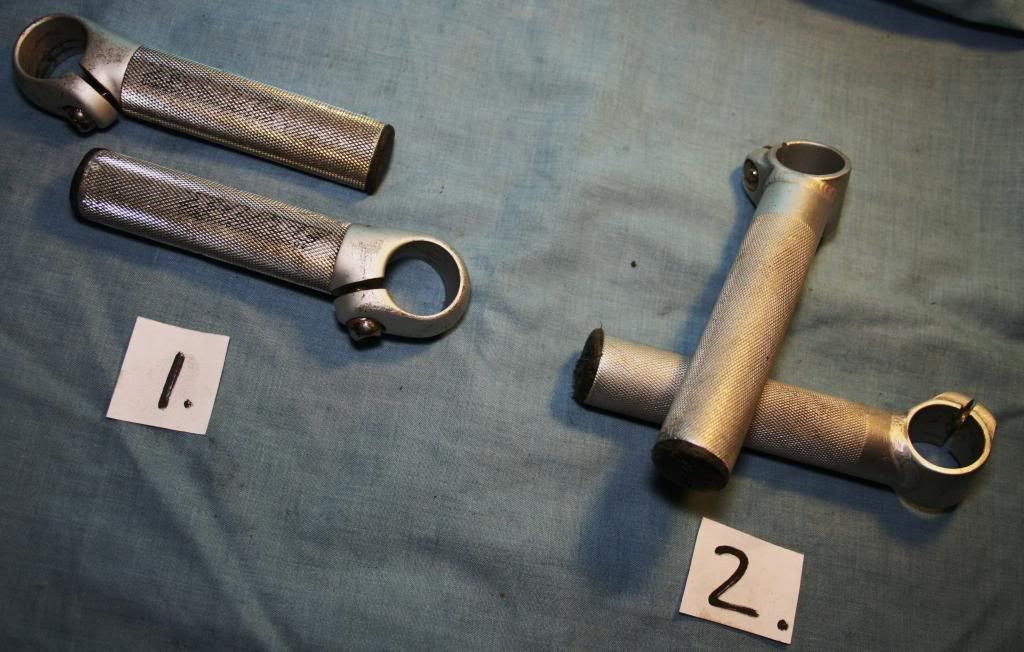 Titec. Usual marks too. £7
REDUCED £5.80
posted UK
SOLD
Stem. Generic, came off a '97 Klein Pulse. 1 & 1/8th ahead. 1" Handlebar clamp. 120mm reach. V.G.C, very light & slight scratches on the shaft. £7 posted.
SOLD
Altus A10 brakeset Complete. £8.15 posted to UK
SOLD