I've had this a while now (purchased on here) and have been gathering bits. Unfortunately, finances dictate that it needs to find a new loving home.
Serial number is DEK449 which places it as a 1995 frame. Size is 18.5in (C-T) and 22in (C-C). In truth it probably rides a little smaller due to the extended seat tube.
Paint condition is very good, there is the odd chip but my experience is that if the frame looks good unbuilt, it'll look great built!
The Amp rear end has been completely rebushed (with a kit from Brion at AMP in the States). There is a small dent in one of the chainstays, but AMP parts are reasonable common if you wished to replace.
This is a rare frame and I don't know of another in the UK (Prove me wrong!
)
Looking for £375 posted. Include insurance. SOLD!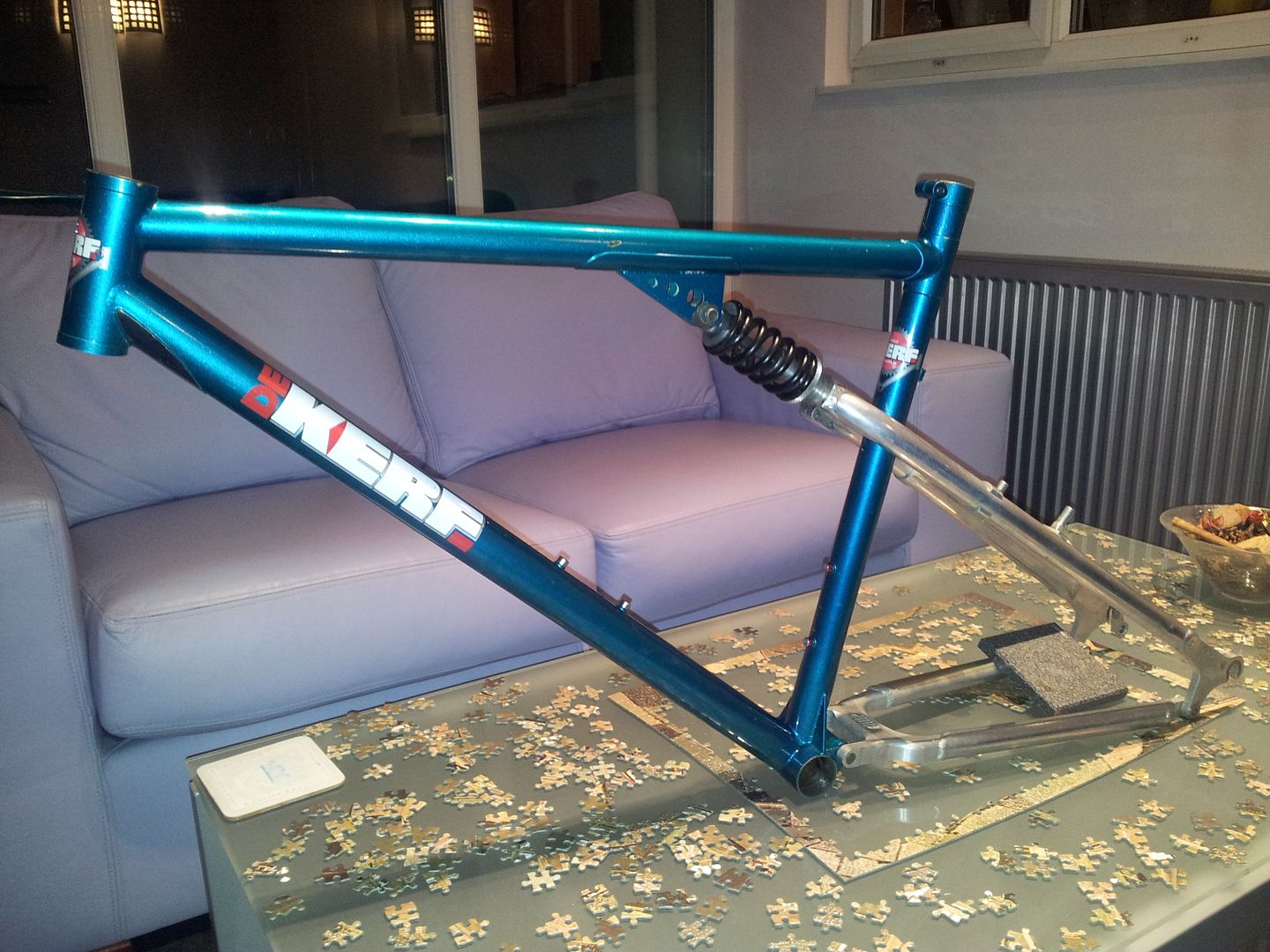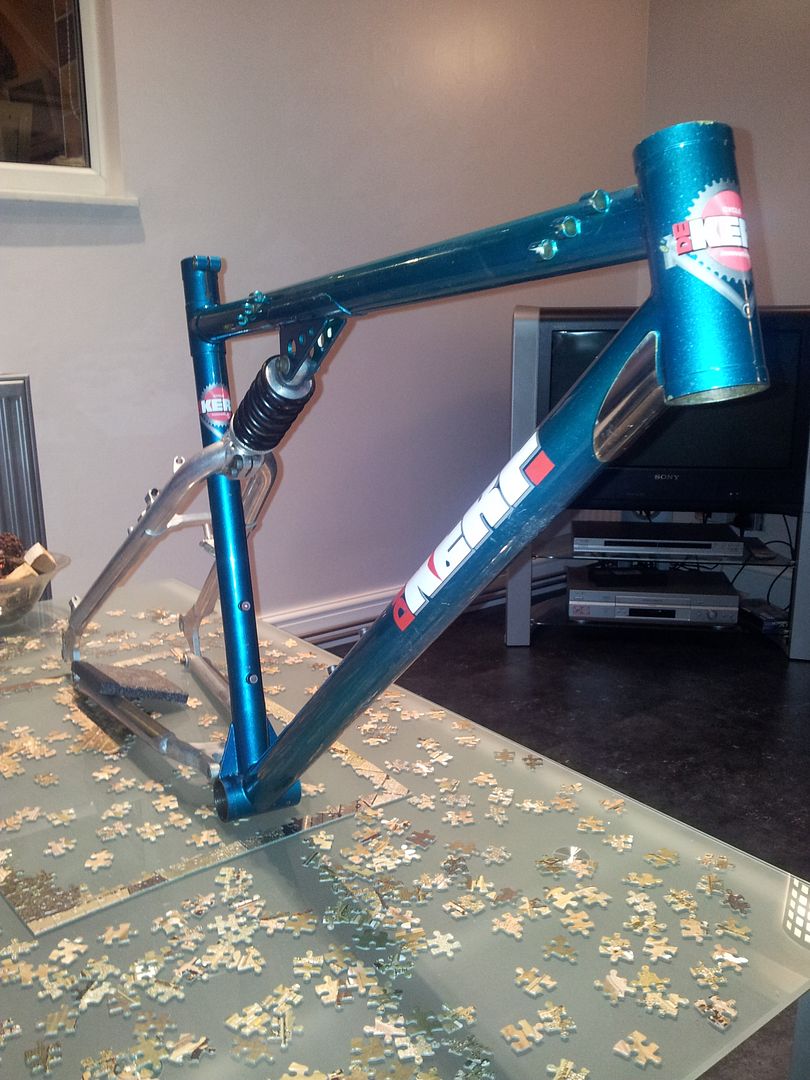 _________________
Back in the Dekerf Mountain Club - Hurrah! (1995)
Trek STP-300 (2001)
GT Zaskar (1992)
Dave Lloyd Tirant (Road) Paul Milnes X Bike (2013)