95 or 96 Size 16 GT Pantera Posh Hack Bike .
Bike has been completely stripped and rebuilt is fully fettled and ready to ride.
Frame is size 16 GT Pantera ( 95 or 96 ish), brand new hanger fitted, frame is in good overall condition, very small dink to the side of down tube and two smooth indents to top tube from where bars have hit at some point. Hard to see but you can feel them with your finger. Decals a little faded but not too bad. The frame has been polished to some degree but it could be got shinier
Tranz x scruffy blue bar ends.
Kalloy flat bars with Giant grips.
STX 7 speed combi shifters with red x-lite barrel adjusters.
Kore stem,
Brand new red cable hanger with brand new blue ano cable hangers.
Brakes are STX with purple ano bits, brand new pads.
Diacompe headset.
Forks are from a specialized direct drive and rattle can sprayed black, have taken four coats and flatted back in between coats ( to remove runs grrrrrrr) by the fifth coat the finish is pretty good, not perfect but not bad at all.
Wheels are formula hubs with rims with an elongated "O" symbol( seen it before but can't think where) , wheels are good quality and in very good condition, no wear to braking surfaces, smooth and straight with virtually new IRC wire bead tyres. XT skewers, front one is brand new, pictures may show an stx one but this will be swapped if sold.
New Blue ano seat clamp with original GT post and brand new Carrera saddle made by Velo.
STX ( Maybe RC) crank in very good nick, virtually new UN72 bottom bracket, Cassette HG50ish in very good condition, mint Shimano IG chain no wear or stretch. NOS STX RC front mech
Very good condition smooth aluminium pedals
XT M739 rear mech.
ACOR brand Ging ting type chain tensioner .
All cables and outers are brand new.
The bike as well as some parts do have some patina but overall looks really good although the saddle does not suit, drive train is crisp and unworn. Everything is eat your dinner off clean, regreased and working flawlessly .
Looking for £130 collected or £150 posted for the whole bike which is an awful lot less than what it cost to build or would make if broken. Great second bike winter bike, posh hack or whatever.
Paypal or bank transfer or cash on collection .
NOW £110 Collected £130 posted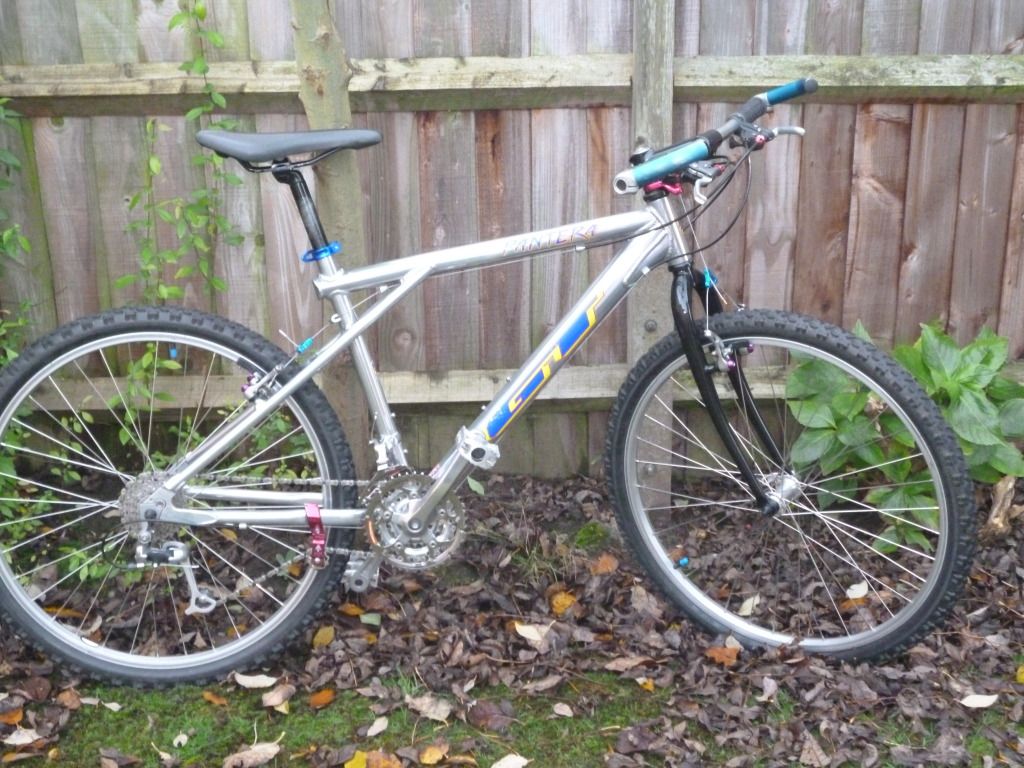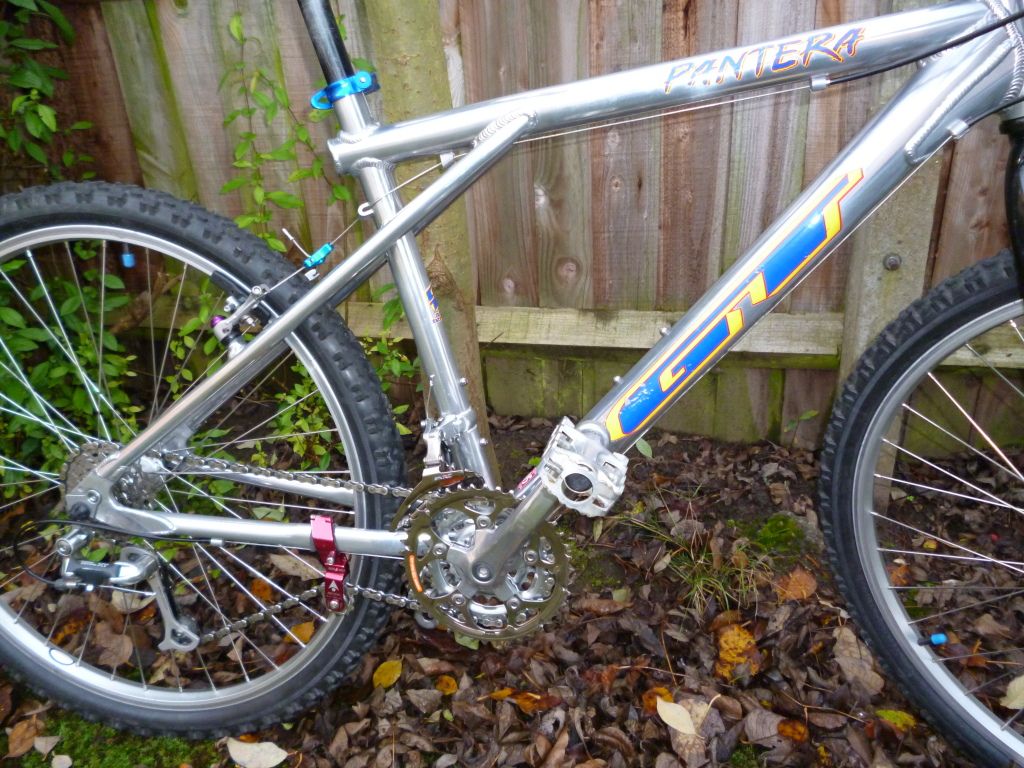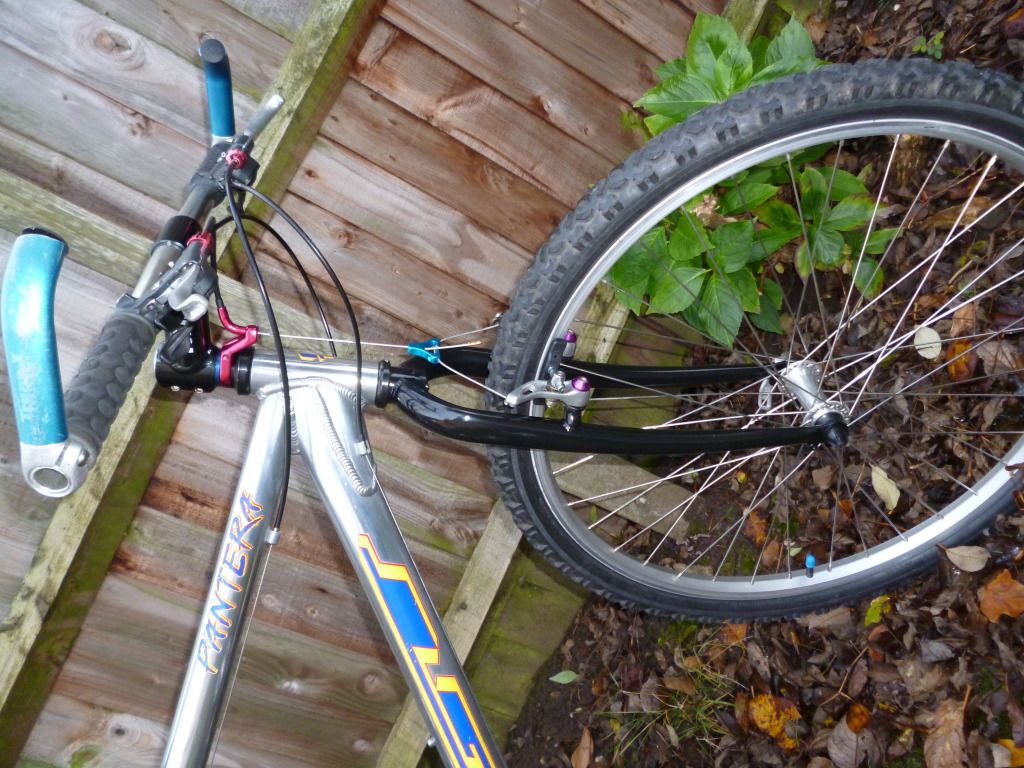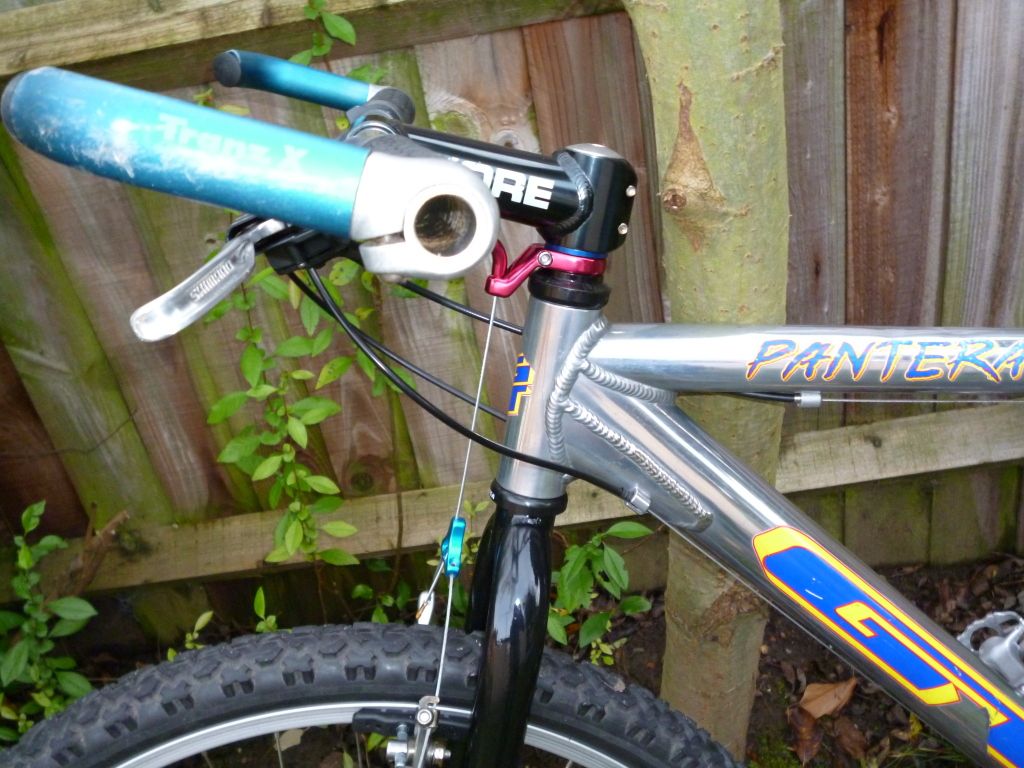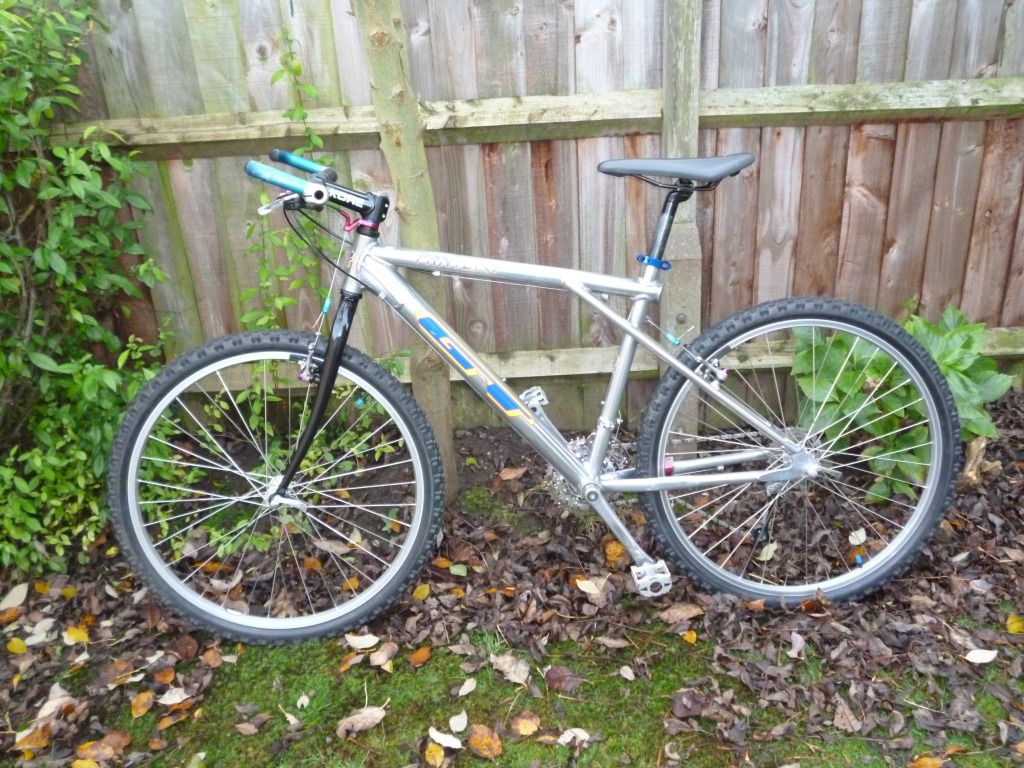 Let me know if you would like any more info or pictures