Here we have what I believe is a 1996 Cannondale Super V1000 frame set. Included is the forks, stem and bottom bracket. It has the relatively rare carbon swingarm and is in nice overall condition. Frame could use a polish but these bare aluminium frames generally polish up lovely. The headset/headshock feels ok and locks out fine. It does need air though and unfortunately I don't have a pump to do this. I haven't checked this and cannot say for sure that it holds air though. The rear shock will require a service as there is zero movement. Not sure if this has too much air, is locked out or is seized. To be honest I know very little about suspension so I can't really advise further. What I would say is that the buyer is best assuming the front and rear shocks require a service and then if they don't it'll be a bonus! Frame number is shown below so hopefully someone can deduce the year/size??? I'm after £120 posted for this.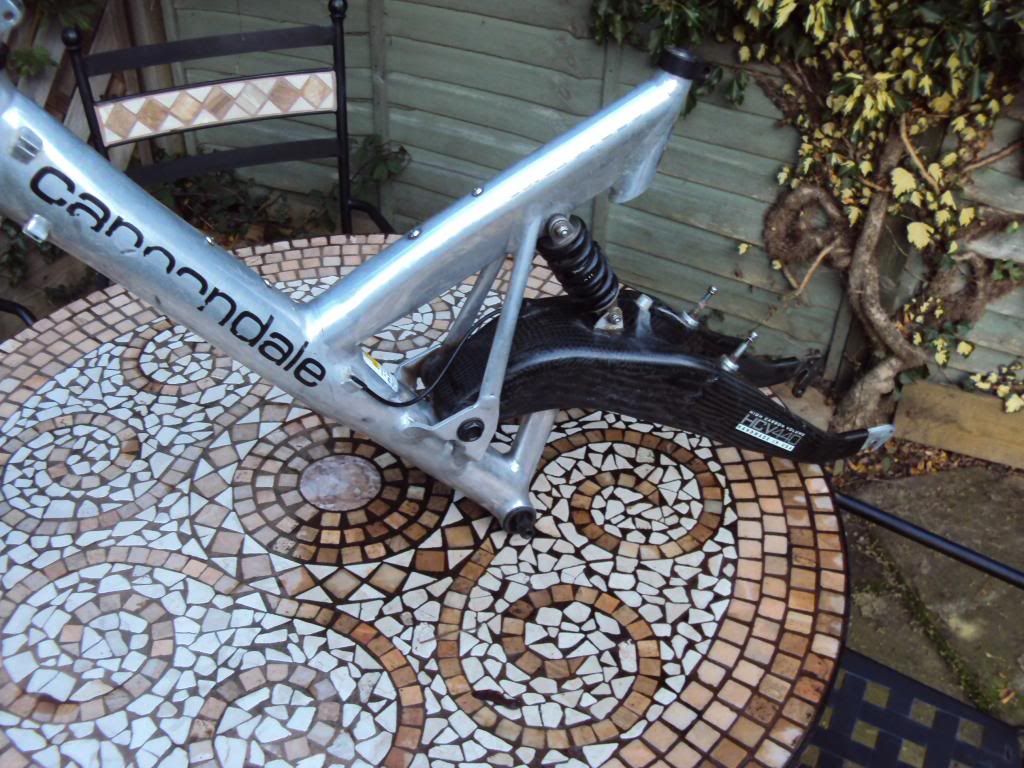 Next up is a set of Hope wheels. The rear is a screw on cassette and the rims are Campag Ateks. The front spins lovely, the rear has a slight grumble to it but doesn't have any play. The main issue is the rims which are heavily worn. Condition of the hubs is very nice. I'm after £75 posted for these.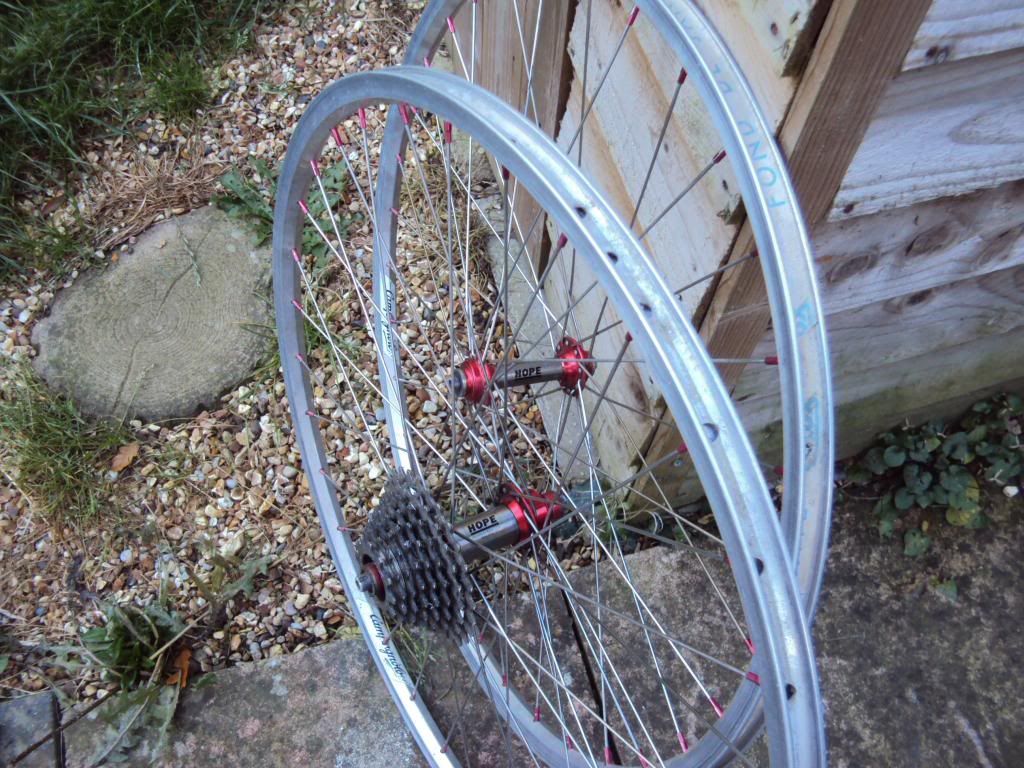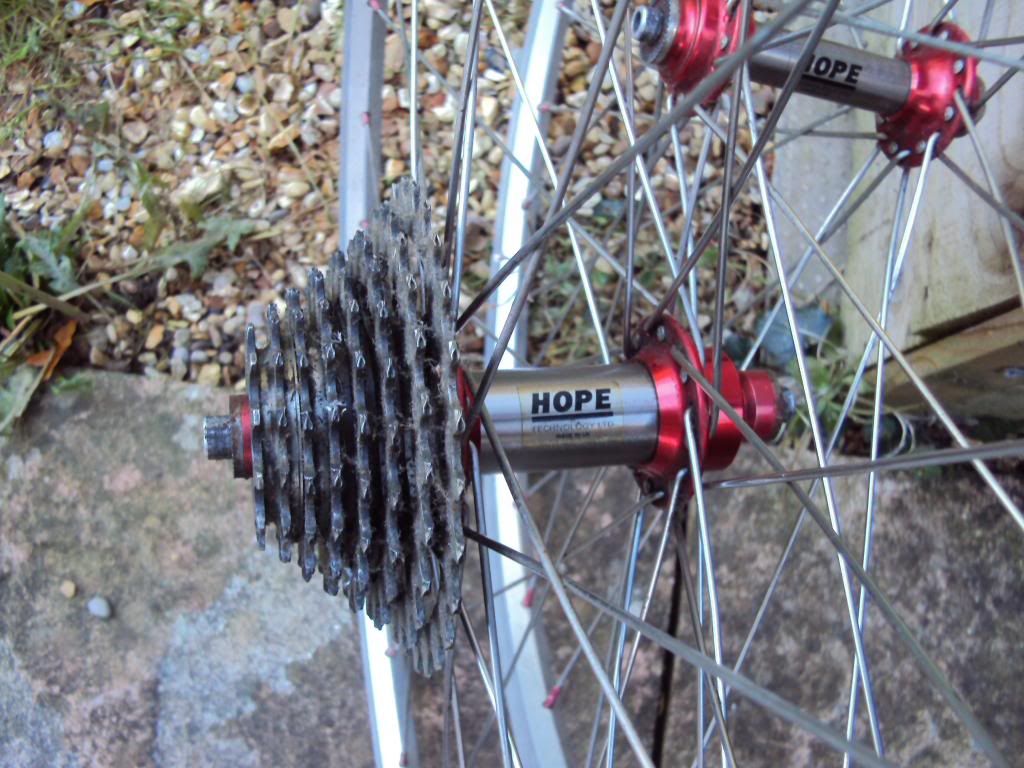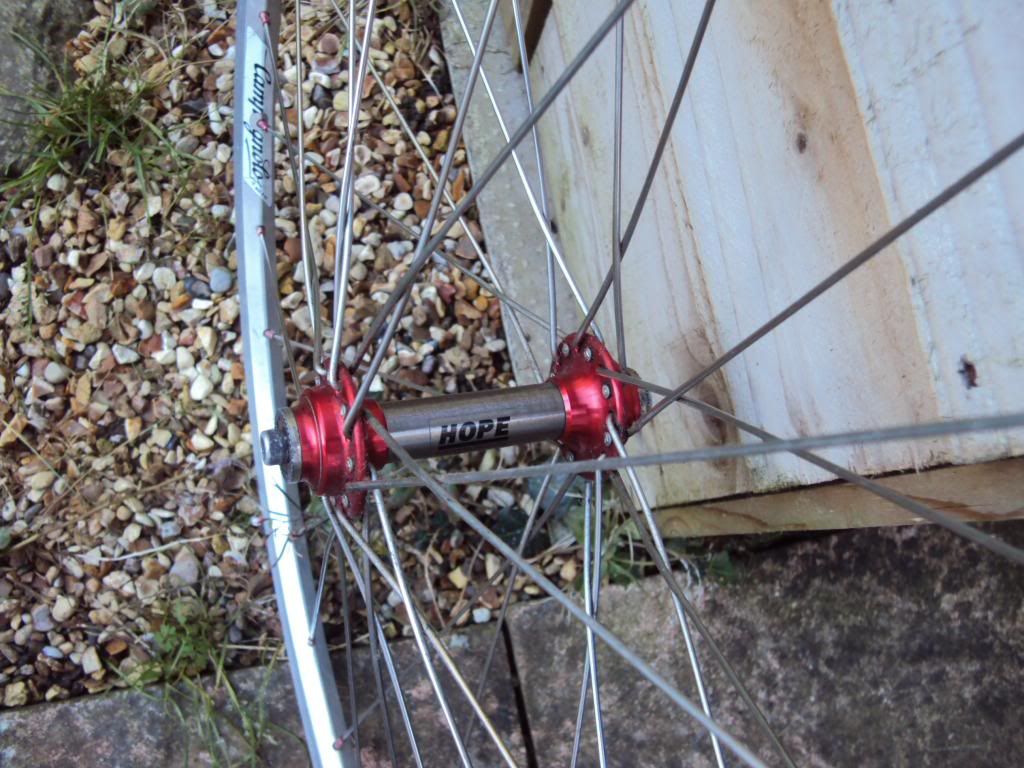 Payment preferred via bank transfer please and I'm in Bury St Edmunds, Suffolk if anyone wants to view/collect. Cheers,
Steve.