My clearout begins with the sale of this...
A 17" 1989 Ritchey Ascent Comp.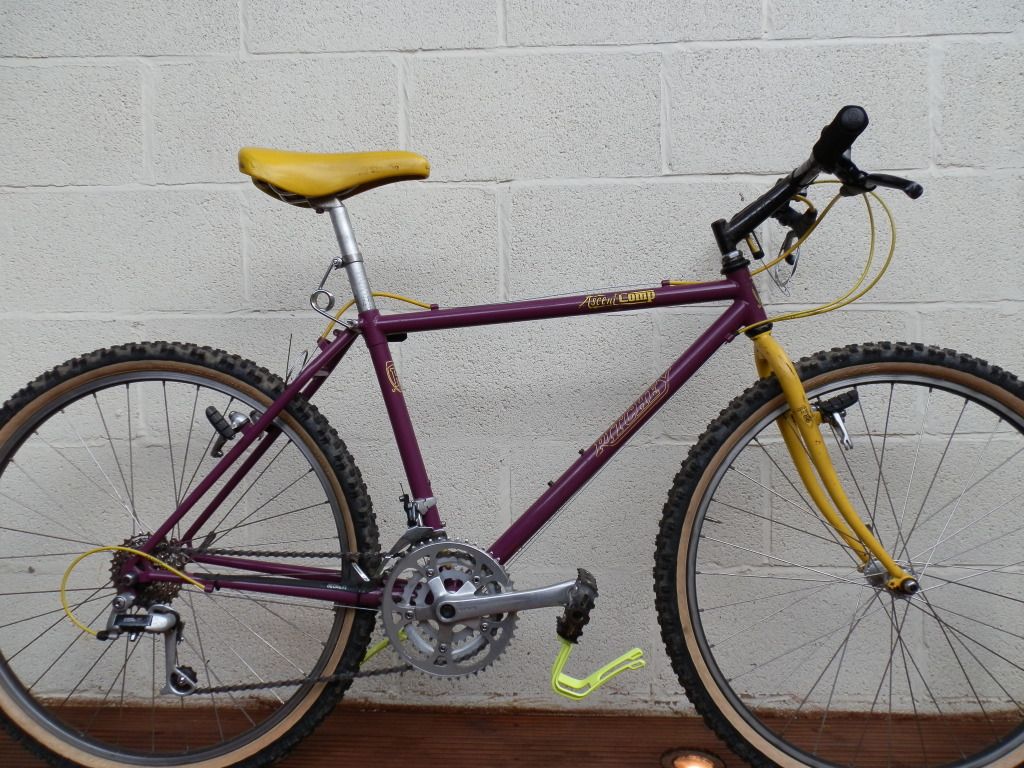 When I bought this from a forum member last year it was Deore throughout but I couldn't find any evidence that they came with Deore so I stripped it all off and have replaced with XT. The chain and cassette are not XT, but they are brand new, fitted today in fact.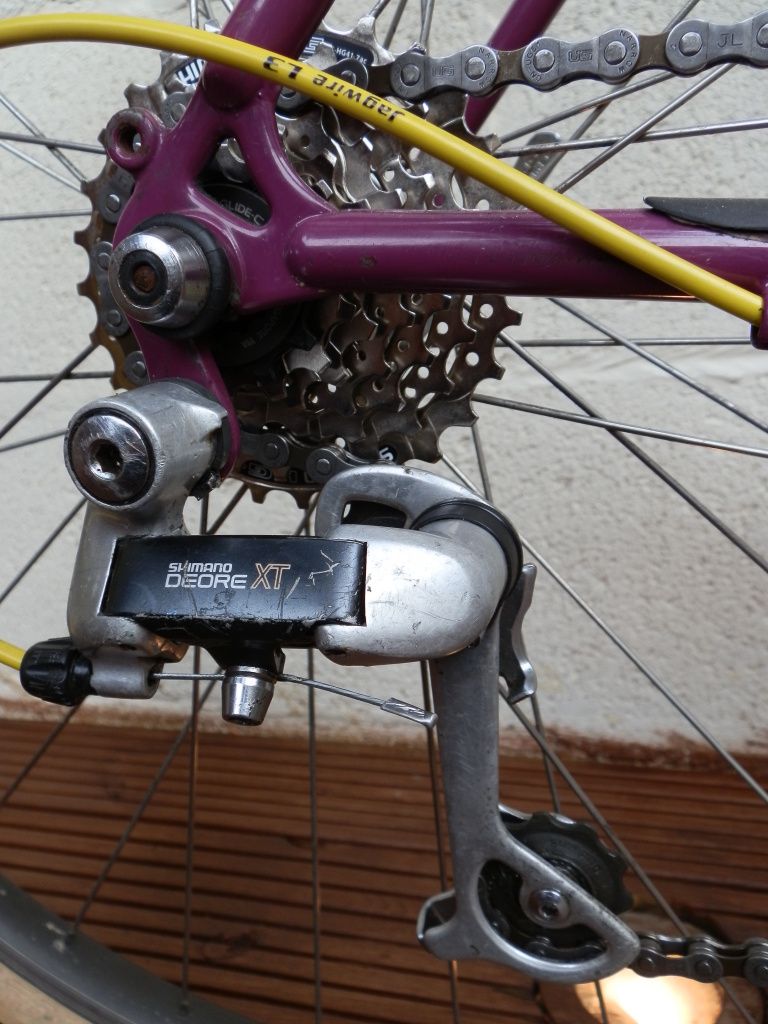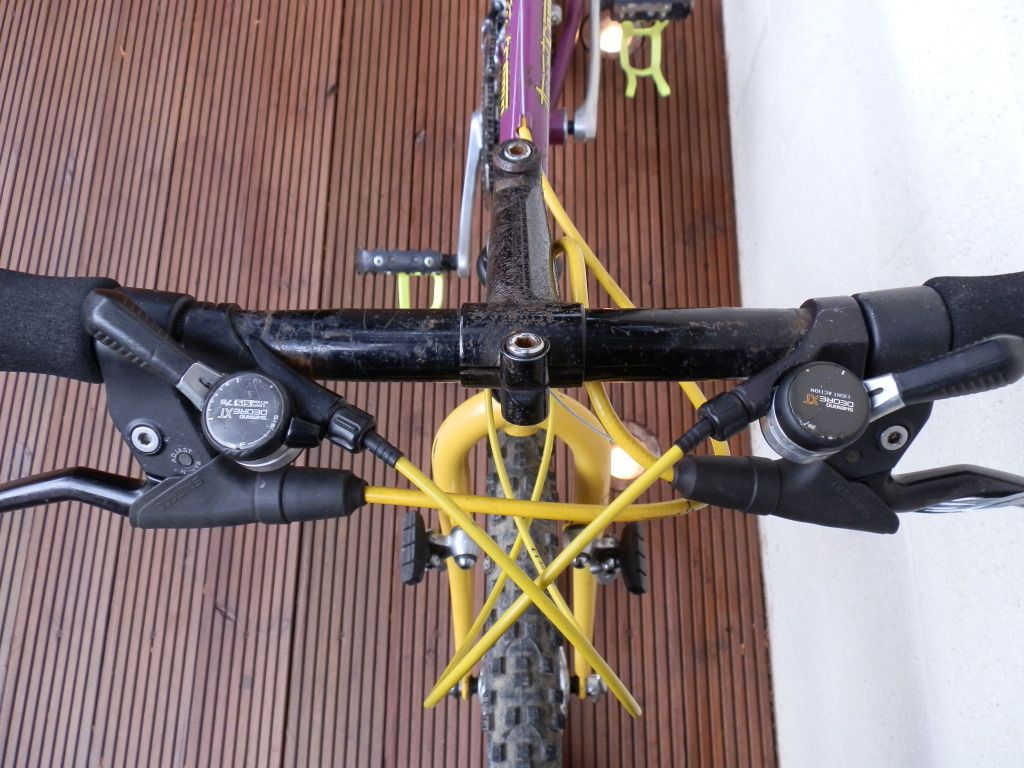 I thought that matching the saddle and cable outers to the forks would be a good idea so I sourced a lovely yellow turbo saddle (and a more appropriate seatpost) and have fitted new cables. The brake outers are original Specialized and the gears are Jagwire.
I fitted a NOS Hite Rite and Specialized toe clips too, but there are no straps included. The grips are Ritchey foam jobbies.
Wheels are Wolber AT18 on Deore Hubs.
It's a 23 year old bike with 23yr old parts and its condition reflects this. There is some paint loss and a few rust spots but nothing structural. The bottom bracket is not as smooth as it should be and the extraction threads on one of the crank arms is dodgy. The right hand thumbshifter's barrel adjuster is siezed and the clamp is a Deore one. The brakes need adjusting too. Apart from that, its a lovely looking bike and in pretty good shape (for its age).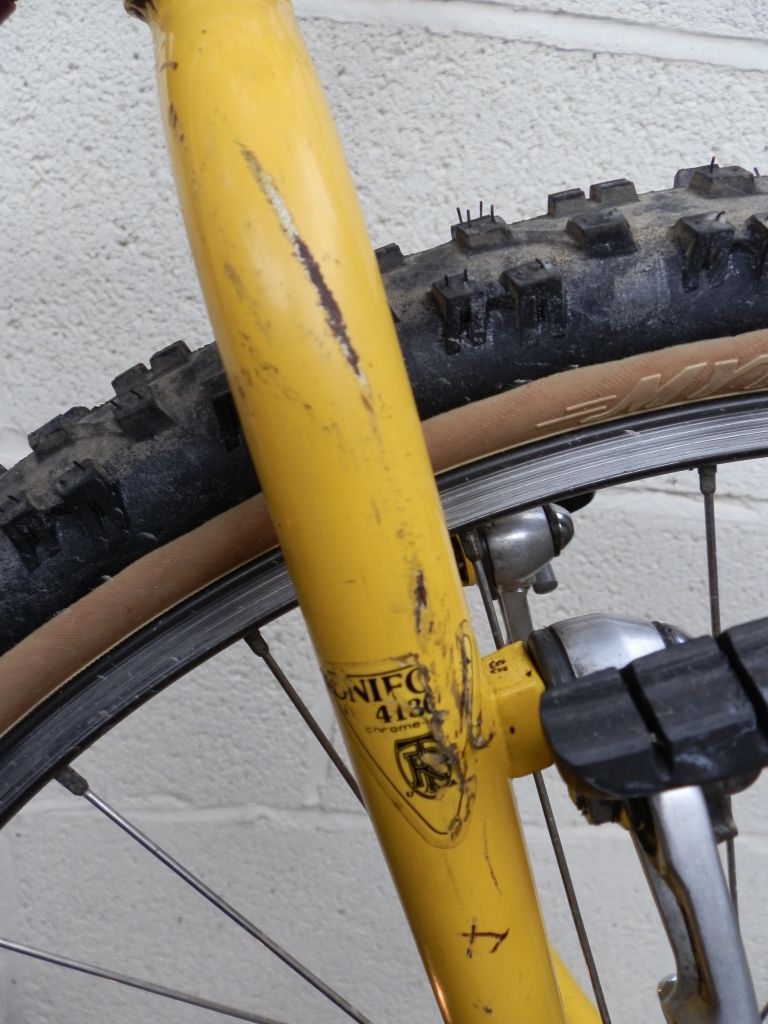 I can provide full spec list on request.
I believe that in 1989, Some Ascent Comp frames were hand finished in the USA, possibly by Ritchey himself. I'm not going to state that this was one of them, but it may be worth researching if you're genuinely interested in the frame. I never bothered to find out.
I think that
£300
is a fair price. It's only £100 more than a Ritchey T-shirt after all
Bike is located in Cheltenham and I would prefer collection in person, but I'll happily box up and send it to you. If you want me to post it, It'll be insured for its full value and you'll pay the actual shipping cost plus £5 to cover my time finding a box and safely packing the thing up for you. I'm willing to drive within 40 miles of Cheltenham to meet you if you like, but it'll cost you £20.
Happy shopping!