Needing to get my rc cars out of the house and into the garage so I've been having a shuffle about and have freed up some hopefuly useful parts that I won't be using.
All prices include postage in UK. Not keen on posting outside of UK
Payment by paypal, gift or you pay the fees
Please comment in thread then pm so I can keep track of things.
Any further pictures needed just ask.
Please look at my 98> sale thread as well
viewtopic.php?f=39&t=218570&p=1649331#p1649331
1. DX shifters and levers. Missing brake barrel adjusters. Might just need a squirt through with plusgas then a re oil, assume spares or repair. £10 Lower set in picture.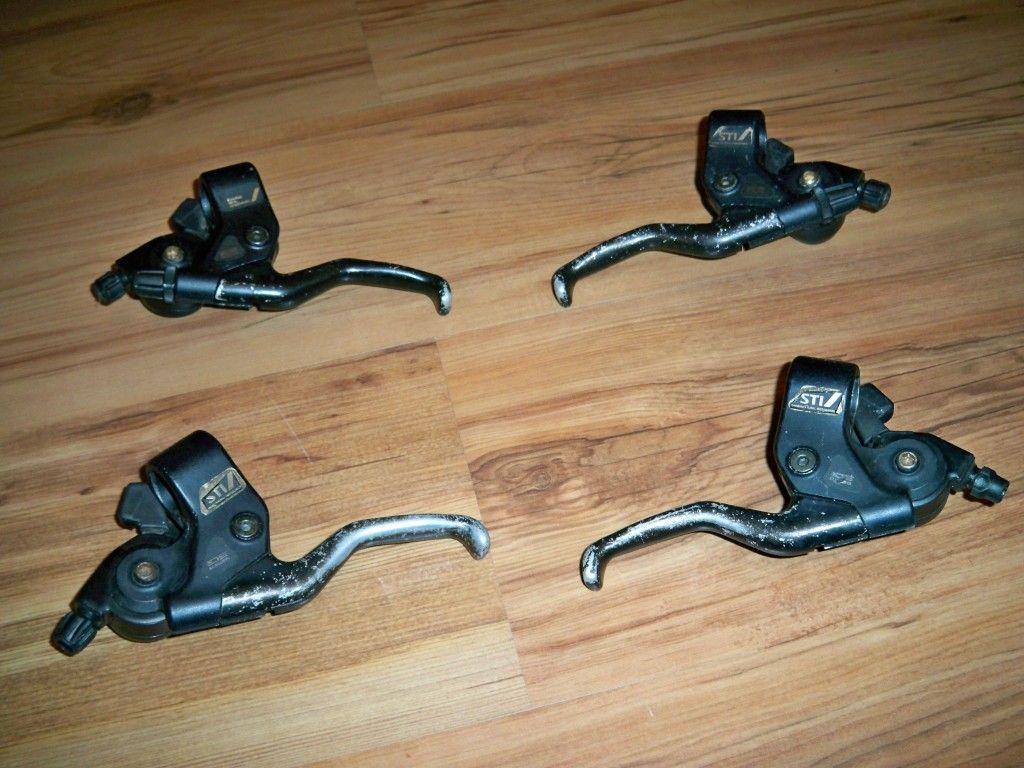 3. Bontrager\Trek 31.6 seatpost. Bit scratched but still ok. 280mm long uncut. £7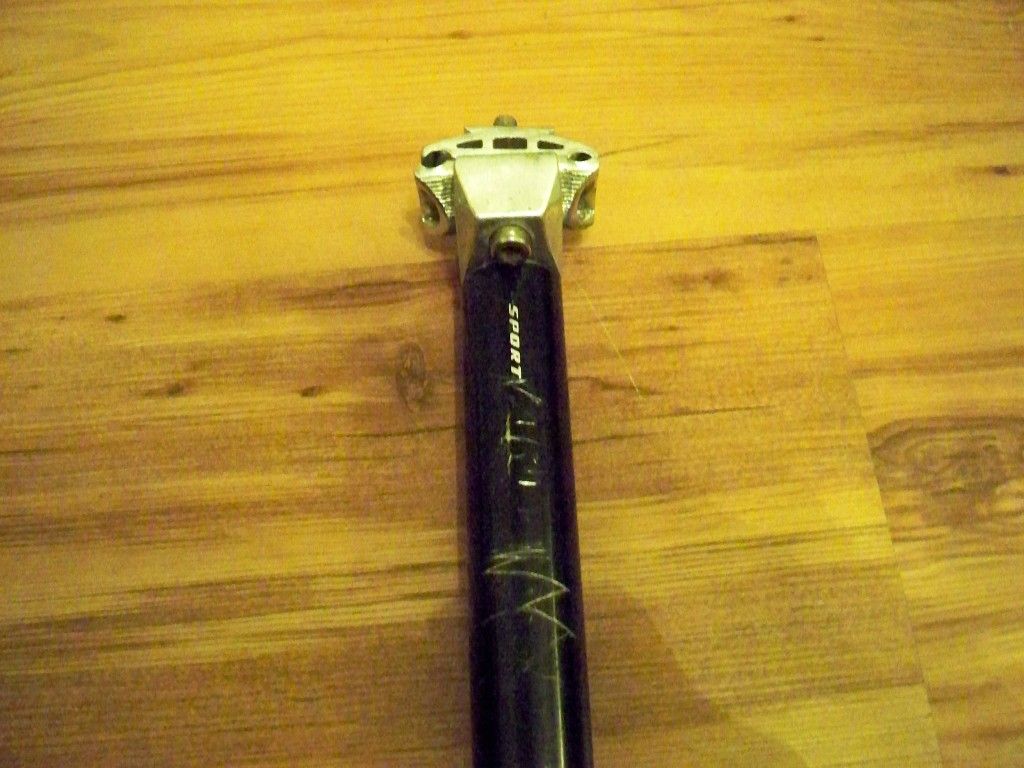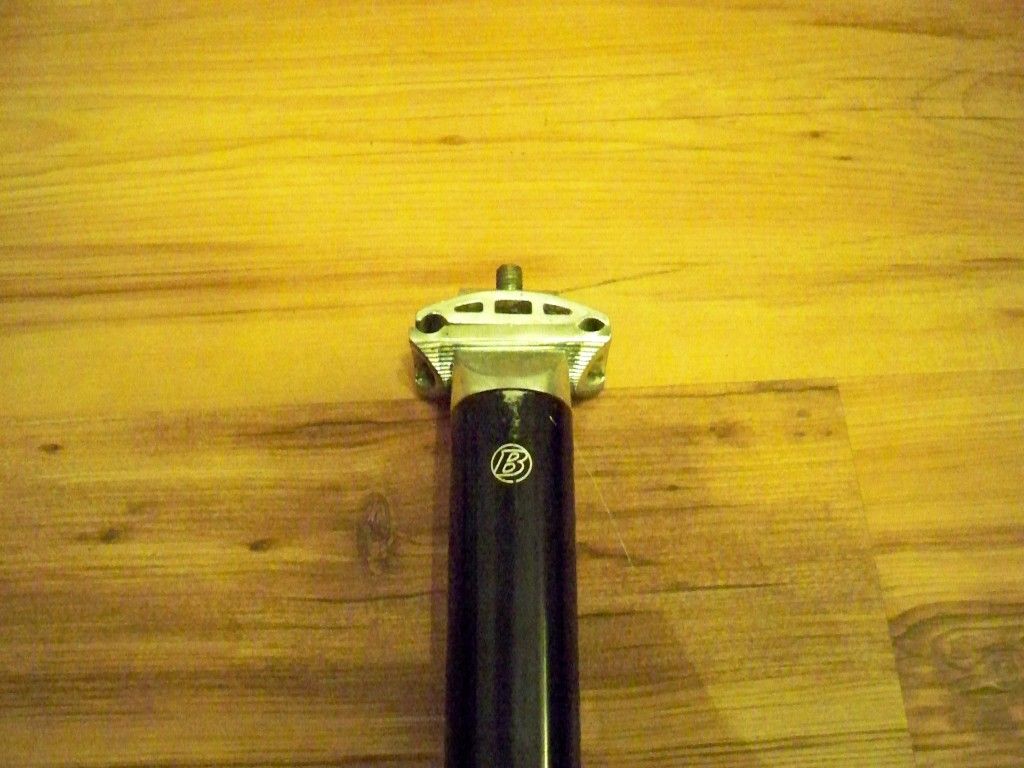 6. Magura HS11 Front brake. Missing clamp nut and bolt from lever and bolts and brace from caliper. Would benefit from a bleed. £12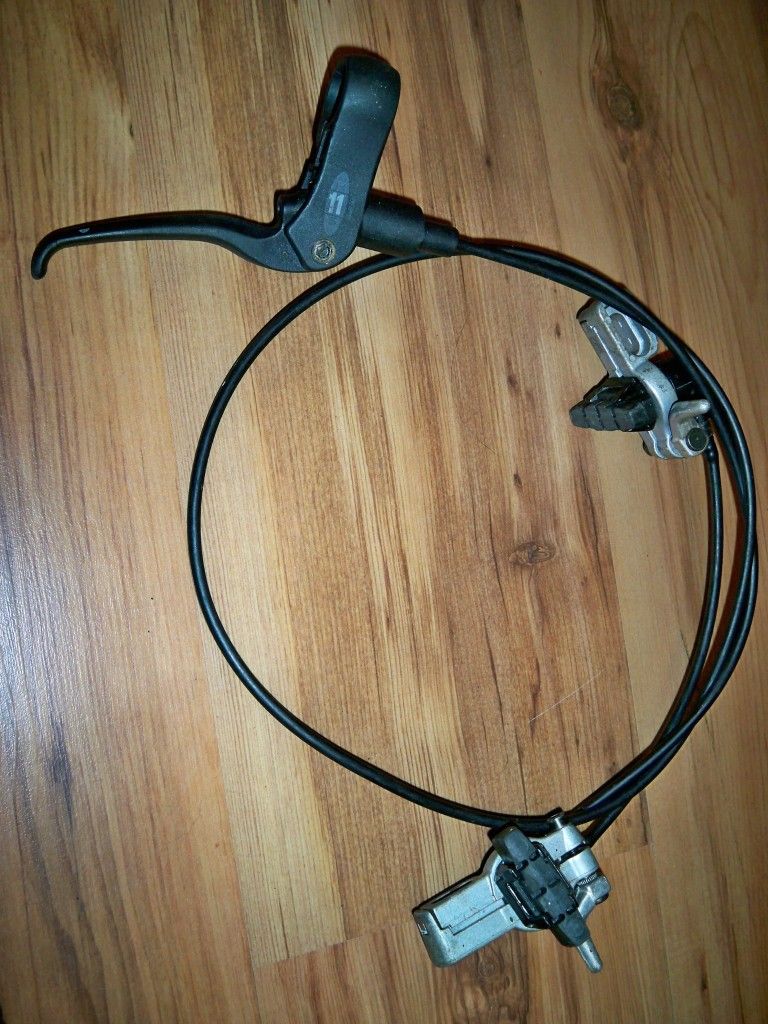 8. Zoom bar ends. Unsure of model. Rubber covers are a bit tired but hanging on in there. Some scuffing and very slight corrosion. £7
9. X lite bar ends. Unsure of model, Stubby ?. Scratched and with mis matched bolts. Still bolt up nice and tight. £7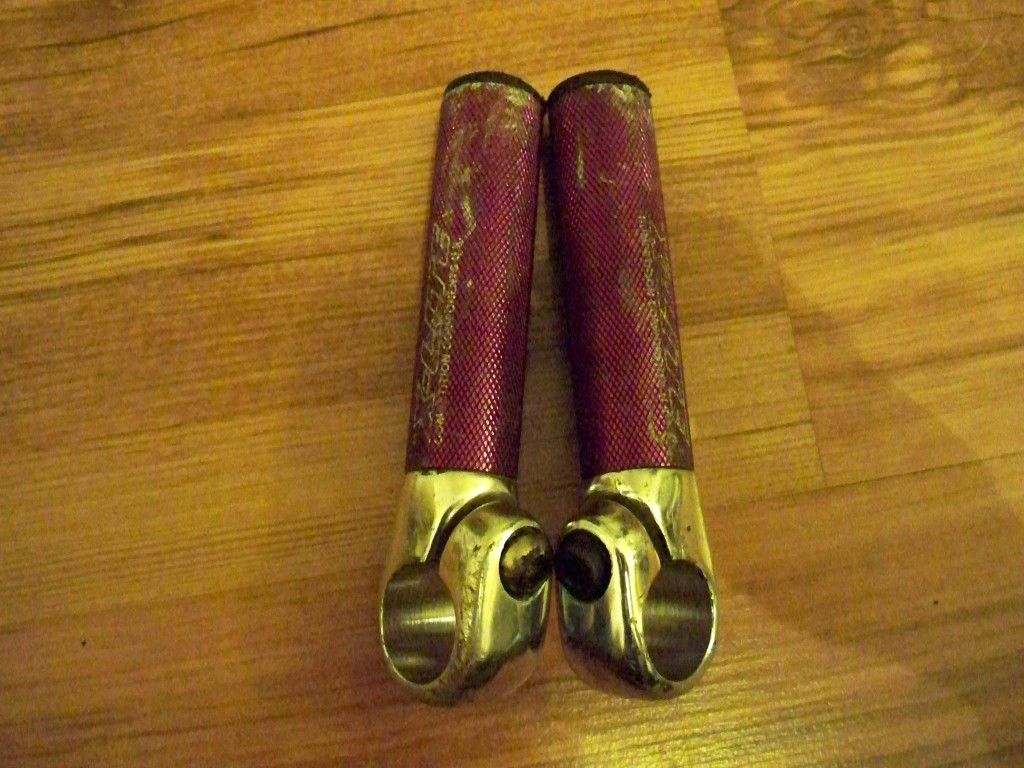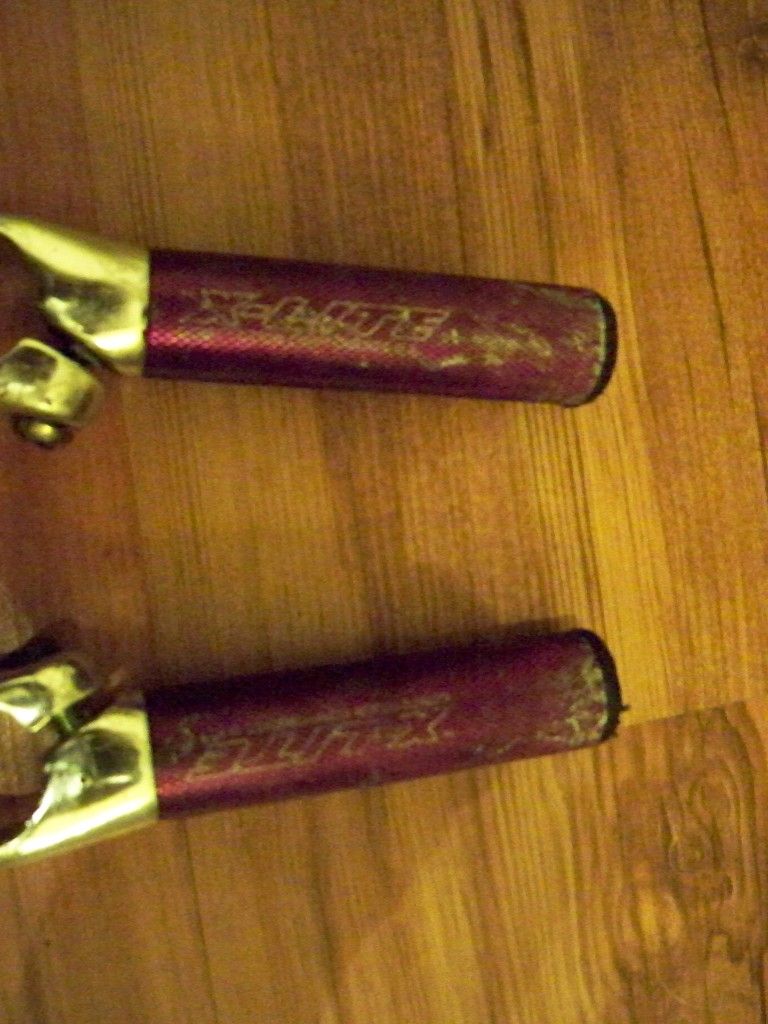 10. Welgo pedals. Nice and tight and smoothish. Battered, bent and scratched on ends though. £4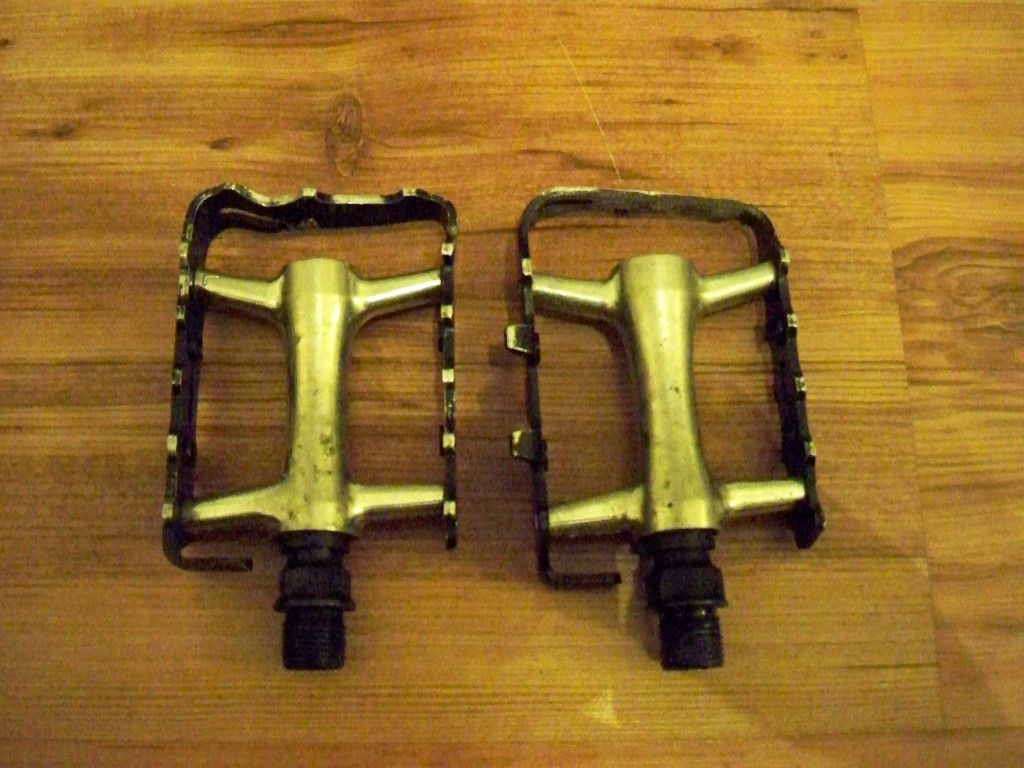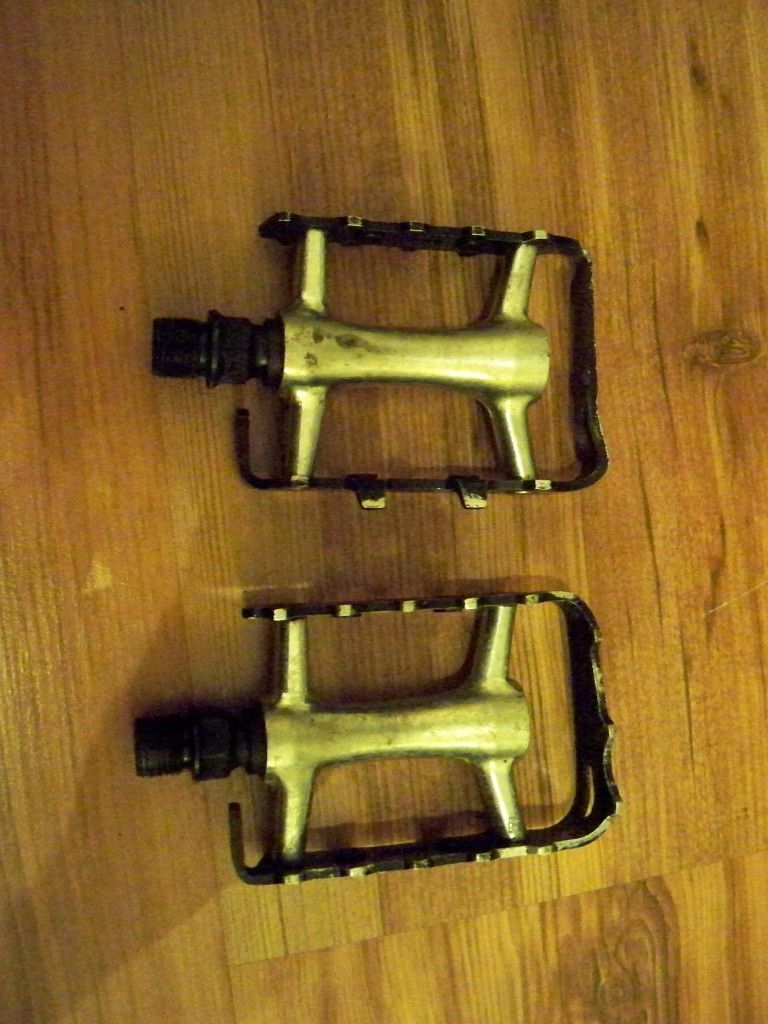 13. Dyna tech\ M trax purple stem. 130mm 1\1\8th. Scratched but still nice. £5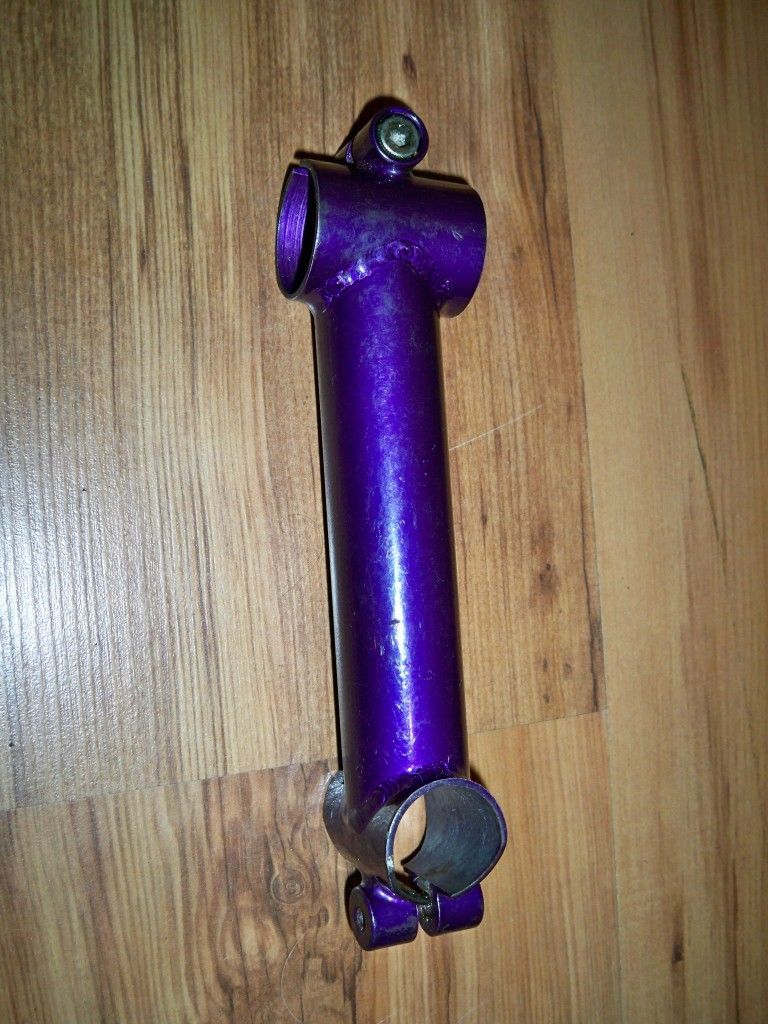 15. Suntour shifter. Right only with missing clamp bolt. £5
16. Dia compe brake blocks for old style cantilevers. 1 set new. £10
17. Stx rc rear hub. 36 hole. Nice clean used condition. £8
Sold..
14. Ritchey Logic brake levers. I used the original adjusters so stuck all I could find in. New. £18 SOLD SOLD SOLD
18. Octalink bottom bracket to suit xtr. 68x109.5. I think it's the 105 or Ultegra version. Used but with no play. £15 SOLD SOLD SOLD
2. Tuvativ chainset. 28,38,48 rings. Square taper. Little wear. £15 SOLD SOLD SOLD
DCD silver. Used a few times. Silver. £7 SOLD SOLD SOLD
Dyna tech\ M trax ti bars. 153g, 540mm wide. Some scratches, mostly hidden once fitted. £10 SOLD SOLD SOLD
Velocity stem. 1 inch. 150mm
Marked but still nice £14 SOLD SOLD SOLD
4. Blackspire chainring 5 bolt 110 44 teeth. Virtually unused but is showing some strange storage\use\fitting ? marks. £5 SOLD SOLD SOLD
5. Avid sd5 levers. little used. Nice levers. £12 SOLD SOLD SOLD
7. TA SPECIALITES 5 bolt 110, 34 teeth chainring. Lightly used but marked on rear. £8