Pretty sure these are the '96 model. Anywhoo the steerer's not long enough for the planned build so I'll let someone else have the pleasure of them..
I bought them on here a while ago, almost blind, as the condition of the internals was not 100% a known entity. Also one of the adjusters was missing and they generally needed a spruce up internally.
Anywho, I got them, stripped them and rebuilt them and now they're even better than they were. The elastomer stacks are still in good nick internally, so I've left them as they are.. and the damper functions perfectly. The gold stanchions are basically unmarked - infact pretty much the best condition I've seen on a set, this side of nos... The forks are very plush in operation still.
All Ti hardware intact, steerer is 1-1/8" and 180mm long, including starfanglednut..
Ready to fit and ride...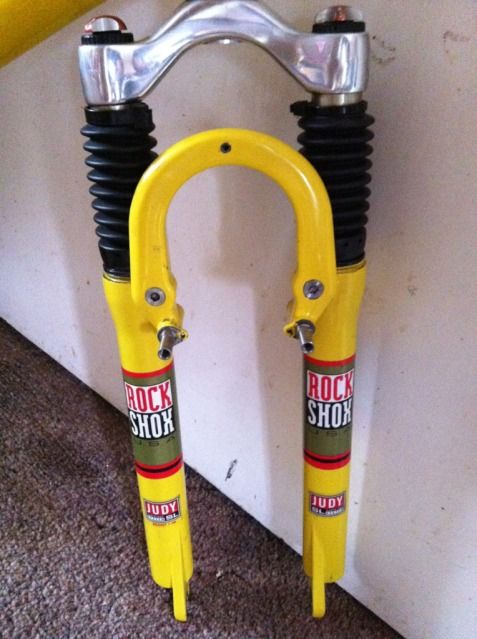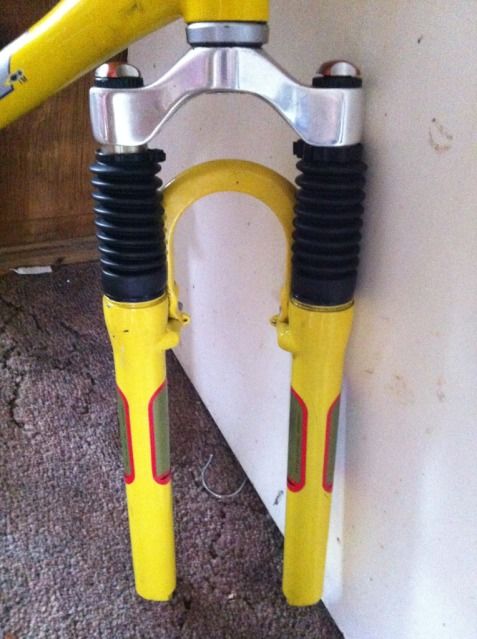 Asking £85 posted in the UK, although I'll entertain serious offers, and also happy to ship to EU for actual costs (I use interparcel/parcel2go - so expect UPS/TNT/Fed-Ex and the like)
REDUCED to £75